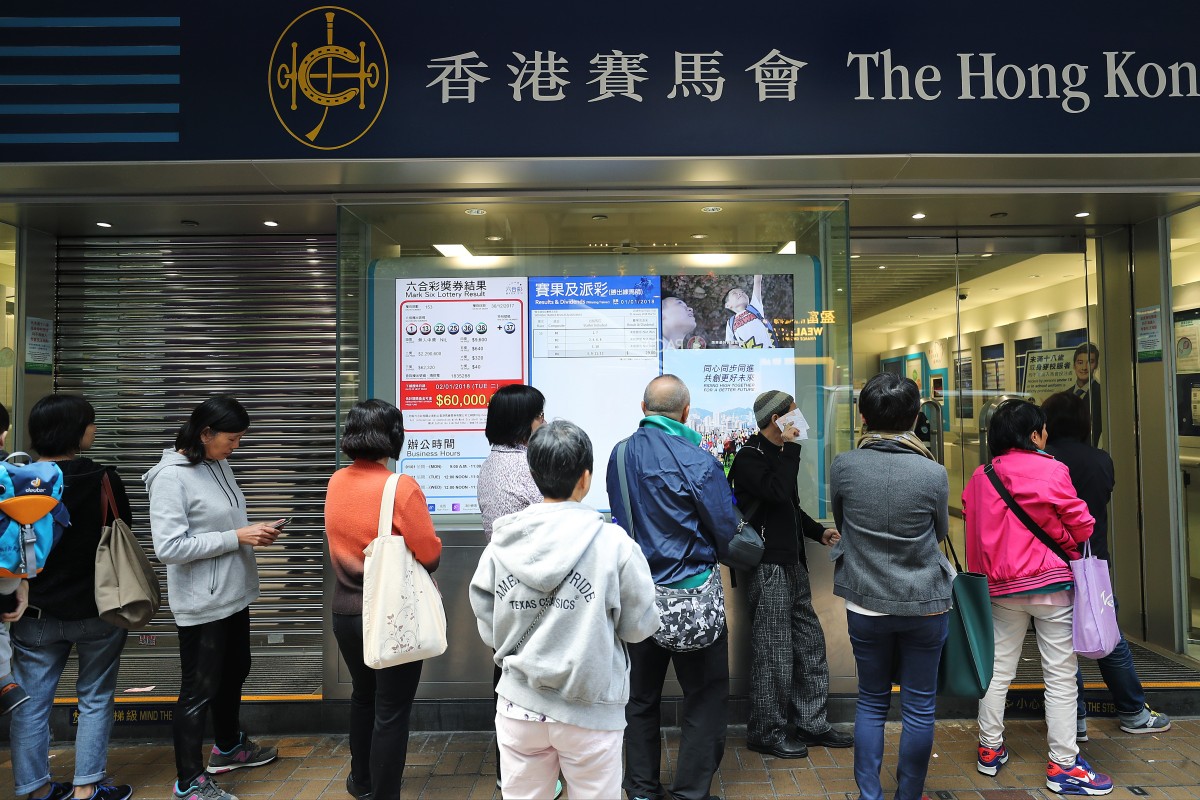 Responding to unprecedented demand, the Jockey Club is opening up its two tracks for three days to help deal with its customers' needs in the wake of the coronavirus-enforced restrictions.
The club opened 17 of its 101 off-course betting branches on Monday for the first time in a month and was overwhelmed with the response as 40,000 people clamoured to collect winning tickets, open new accounts and deposit money in existing ones.
With only a limited number allowed into the outlets at any given time for health reasons, it meant there were huge lines and waiting times of up to an hour-and-a-half for some.
The situations at six of those branches were "unacceptable" – including those at Central, Causeway Bay and the Lucky Plaza in Sha Tin – and they will remain closed in the current circumstances.
To help alleviate the issue, the Jockey Club will open up facilities in the grandstands at Sha Tin and Happy Valley on March 5, 6 and 9 – and even provide shuttle bus services from five locations (Tsuen Wan, Yuen Long, Kwun Tong, Sha Tin and Quarry Bay) to help people get to them.
At the tracks, punters can collect tickets, deposit money and open new accounts, but will be required to wear masks and undergo temperature screening. The tracks will be open from 9.30am until 7.30pm.
At the off-course betting branches that remain open on those dates, customers will only be able to cash in tickets/vouchers and deposit money in accounts. Those who want to open accounts – as 900 people did on Monday – must now do it at one of the tracks. Betting services will not be available at any of the locations.
Long queue outside a betting shop in Wong Tai Sin before its opening time 09:30
17 betting shops will be opened on Mondays and Thursdays since 2 Mar, however no betting service will be provided
Temperature screening as well as face mask wearing are required#HKracing pic.twitter.com/SRjb1laeM2

— (@ChareneWoo) March 2, 2020
"We have had a review [after Monday's opening] and we would like to apologise for causing significant crowding in certain areas but our customers were obviously very keen to come," Jockey Club chief executive Winfried Engelbrecht-Bresges said.
"[At the tracks] we can accommodate a lot more people, we don't create crowding and we can offer the full service.
"We hope these arrangements make it more acceptable for our customers and for Hong Kong. We have to accept that in some locations, it was impossible to manage. Hopefully this addresses public concern and our customers can cash in their money quicker.
"We will continue to review the situation and if we need to make changes, we will."
Racing continued at Happy Valley on Wednesday night with only key personnel, staff and owners allowed on course. Those arrangements, which have been in place for a month as a result of the coronavirus, will remain for Sunday's meeting at Sha Tin.