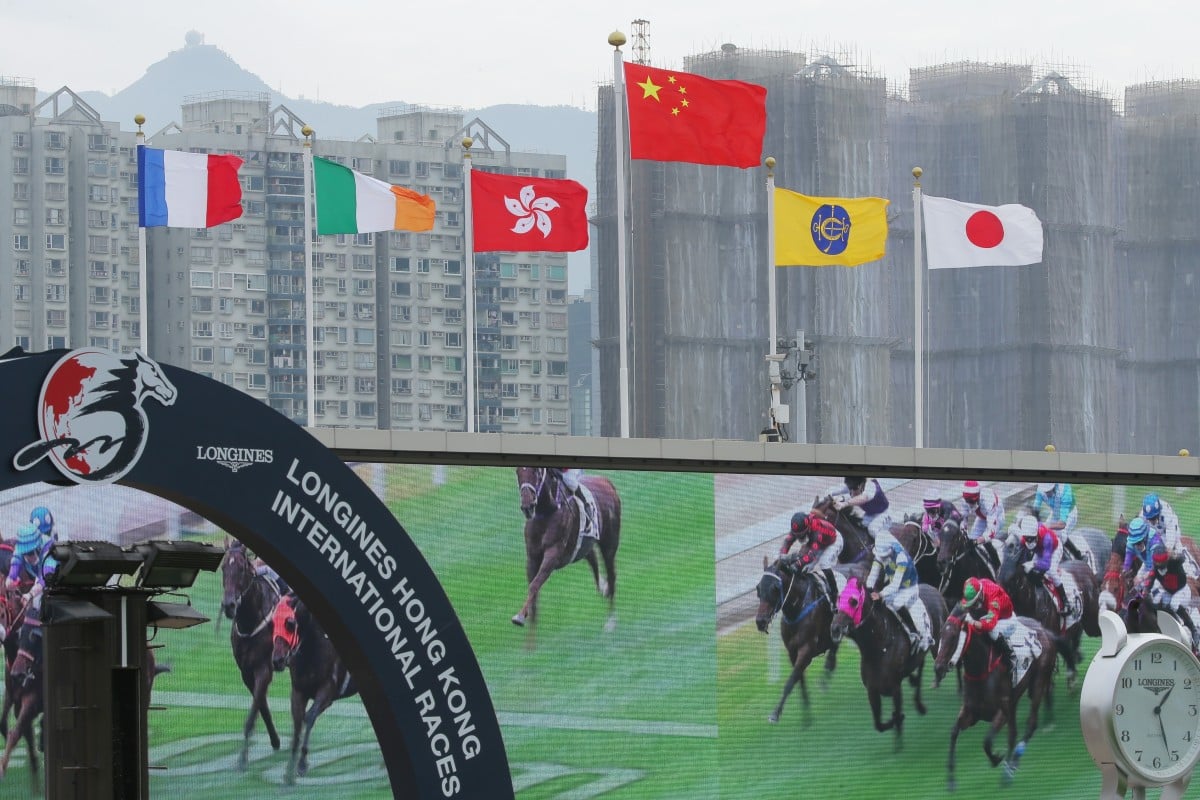 The added millions required to make the Hong Kong International Races a global event during Covid-19 are "nothing in the overall picture", according to Jockey Club chief executive Winfried Engelbrecht-Bresges.
After months of walking a tightrope and an intense week of juggling logistical challenges, the Jockey Club ensured Hong Kong's biggest race day went off without a hitch in front of just 271 people at Sha Tin on Sunday.
Legendary Irish trainer Aidan O'Brien took out the Hong Kong Vase with Mogul, superstar British jockey Ryan Moore won two Group Ones and Japanese raiders captured the Sprint (Danon Smash) and the Cup (Normcore), while Golden Sixty (Mile) flew the flag for the home team.
"We think these international events are absolutely necessary and important for global racing – to show horse racing is a global sport," Engelbrecht-Bresges said.
"Bringing international riders in is definitely something which is unusual in such a situation but the system we created was extremely robust, it passed all the tough questions of health officials, and I would like to thank the government for trusting us."
The Jockey Club was granted a "quarantine bubble" by the Hong Kong government, allowing international participants to compete without having to do the traditional two weeks of isolation.
Big guns like Moore and Frenchman Pierre-Charles Boudot were flown in on private jets, with Engelbrecht-Bresges saying the additional costs were worth it.
"It's a HK$130 million to HK$150 million event and even if you have a cost increase of five or six per cent, it's nothing in the overall picture – we can manage the cost and it's definitely worthwhile," he said.
"The global exposure of this event is definitely worth investing in. We have additional costs, yes, and we have a little bit less revenue, but if you look at keeping the global image of Hong Kong racing and showing that this organisation can execute things to perfection, this is something which as a brand you invest in.
"You cannot look only at the additional costs because we have savings at the other end. There was no gala dinner, normally we have to book 240 hotel rooms and if you look at advertising, you reduce this cost."
Turnover was down HK$232 million on last year's HKIR but for once, Engelbrecht-Bresges was quick to look past the bottom line.
"Last year we had HK$331 million cash bet in off-track betting centres, today we had [HK$2 million], so naturally you cannot compensate," he said. "In the overall picture that's not the focus of the day and if you are still able to operate in such a challenging situation at around 87-90 per cent of your revenue, I think it's again a wonderful example that investing heavily in technology has helped us keep the revenue at this level."
After first creating a racing bubble locally to ensure racing could continue in Hong Kong, the Jockey Club started preparing to bring in internationals in August and officials were breathing a sigh of relief on Sunday evening after making it through their most important test.
"Managing through such a public health crisis is probably one of the biggest challenges we have ever had," Engelbrecht-Bresges said.
"We didn't lose one race meeting [this year] and with this we have created significant value for the community – it is not only about tax income, it is not only about employment but it has enabled us to give a lot of people in Hong Kong something to look forward to."
It was Moore who perhaps benefited most from the Jockey Club's insistence on hosting a truly global HKIR and the star Brit – who took out the Sprint aboard Japan's Danon Smash to go with his Vase win on Mogul – was full of praise.
"I'm very thankful to everyone at the Hong Kong Jockey Club for getting us over here and giving us a chance to ride," he said.