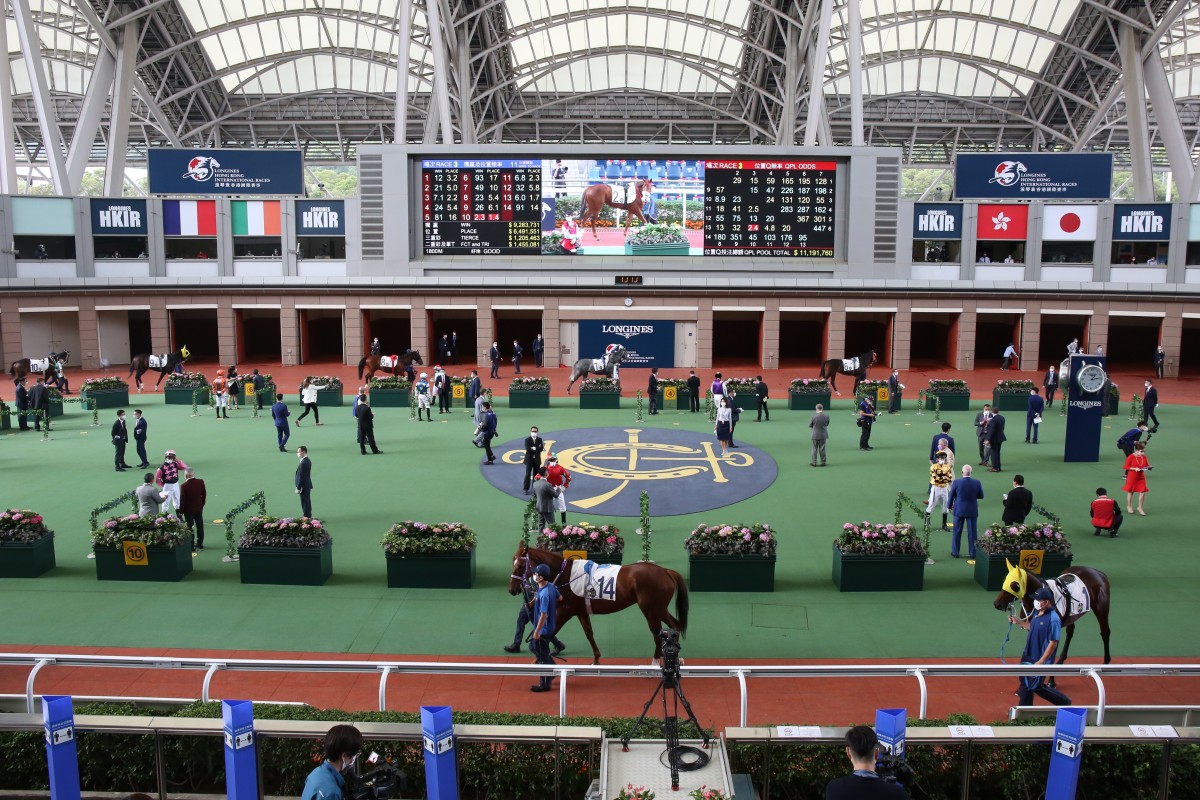 Shot clocks are more closely associated with sports like basketball, rugby league and water polo but, possibly for the first time in racing history, one was in play during the Hong Kong International Races.
With tight restrictions on the interaction between those international jockeys still under quarantine in the "racing bubble" and everyone else, when it came to stewards' inquiries, the stipes were restricted to five minutes of socially distanced face time.
The solution? Installing a shot clock to ensure that limits were adhered to and the matter was immediately adjourned when time was up.
William Buick was involved in two inquiries during the International Jockeys' Championship meeting – he was hit with a two-meeting ban from one – and they were held in five different instalments. As soon as Buick walked in, everyone was on the clock.
"It was certainly something different and something new, I felt like an NRL referee there for a while but it worked well," chief steward Kim Kelly said.
This is an example of some of the creative solutions to problems that cropped up during this pandemic.
Necessity is the mother of invention and Jockey Club officials were forced to push beyond what was originally thought possible to make the HK$95 million event a reality.
For such a process-oriented organisation – often very formulaic in how it goes about things – the challenges presented by Covid-19 meant rigid approaches had to change. The fact HKIR happened at all – even with no fans – is a huge credit to those involved.
While the overall result could only be classified as a resounding success, it certainly wasn't perfect.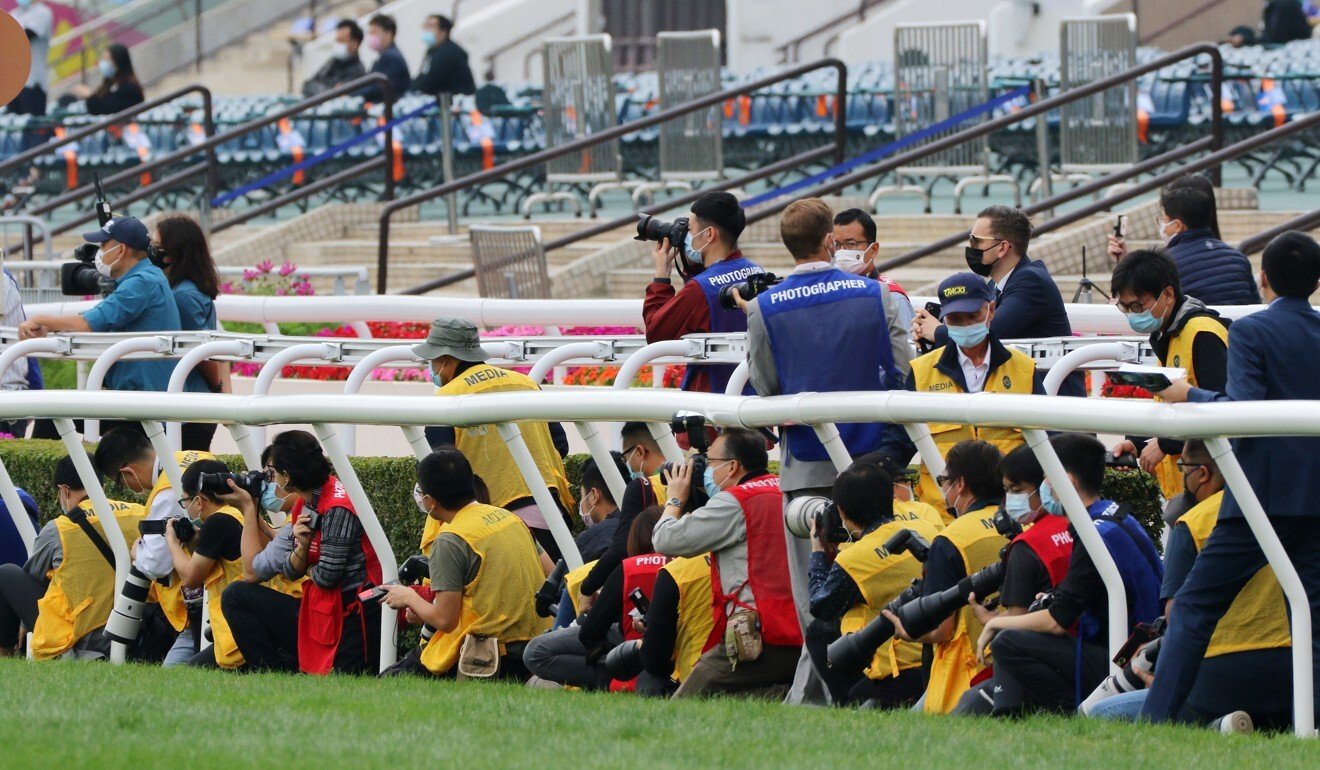 Everyone was on edge and instead of the typically festive atmosphere, tensions ran high. There is a saying about too many cooks spoiling the broth and that is probably apt in this case.
Overzealous security guards inconsistently enforced perceived social-distancing violations, much to the frustration of owners and other key personnel on course. The rules did not apply evenly.
Mistakes were amplified. Some media staffers were so concerned about controlling movements they forgot to do their actual job and facilitate interviews. Technical glitches cropped up when it really mattered – particularly in the aftermath of Mogul's win in the Vase.
A few people seemed to tread well over the line of what was acceptable when it came to interactions with jockeys in the "racing bubble".
The actual risk involved in any of those situations was minimal but perception is something the Jockey Club hierarchy is incredibly aware of, particularly from those in government.
There was criticism from some quarters about how there appeared to be one set of rules for Vincent Ho Chak-yiu and another for Dylan Mo Hin-tung and Jack Wong Ho-nam.
In both instances there were Covid-19 positives in their buildings, but the former was cleared to ride at HKIR while the latter two had to sit out two meetings.
The difference between them was time and the reporting process. Ho told officials on Thursday night about a preliminary positive and was tested on Friday morning, which came back clear that evening. Mo and Wong only notified stewards after weighing out for the meeting on Sunday, November 29.
They were tested again that day and the results weren't back by the time declarations were taken on Monday morning, so they also missed the following Happy Valley meeting.
However, Mo and Wong were not left out of pocket, with the Jockey Club compensating them for their missed earnings – and that included the $85,500 winning percentage from Handsome Bo Bo, which Mo was originally booked to ride.
That luxury wasn't afforded to Christophe Soumillon – his missed earnings bill was about 20 times that of Mo's – after a testing irregularity forced him to remain in quarantine for an extra 36 hours and the Jockey Club eventually decided to stand him down from the big day.
The Belgian was understandably emotional when given the news but he won a lot of admirers within the club for his positive response – understanding the broader implications and putting the interests of the industry ahead of his own.
"The most disappointing fact was Christophe because he was tested before [he came here]. It was probably one of the toughest decisions we had to make under the given circumstances," Jockey Club chief executive Winfried Engelbrecht-Bresges said. "I really feel for him. He went through the pain of a normal quarantine, he passed the first milestone and then this came up."
Given all the challenges, the chief executive is proudest of the "racing bubble" – from the original idea of it in August, to the hours involved ensuring it could happen and then the execution.
The fact international jockeys, trainers and mafoos were able to compete without having to go through the usual quarantine procedures – and it all happened safely – was the crowning glory of the whole event.
"That sticks in my mind as something unique. We had a lot of hurdles to overcome, there were a lot of steps that needed to be taken and then you need to execute it," Engelbrecht-Bresges said. "It was the reason we could get the top jockeys. Without it, maybe we wouldn't have had the same support of overseas owners.
"It's extremely satisfying and gratifying for the team to have achieved a great event. There were a lot of curveballs, but in a pandemic, you have to live with it."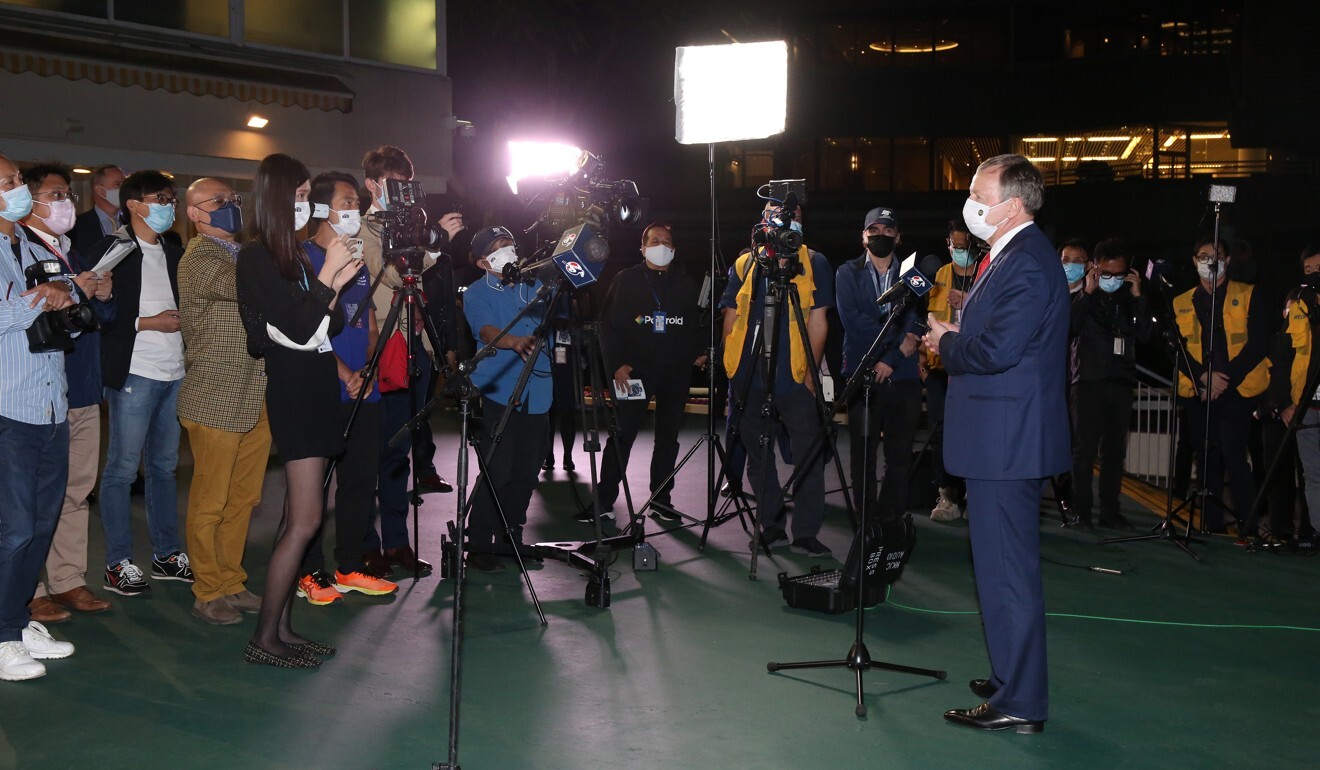 Hopefully these extreme measures won't be required next year but the learnings and internal growth from the challenges faced should hold the Jockey Club in good stead going forward.
A shot clock in the stewards' room would have been unimaginable 12 months ago.