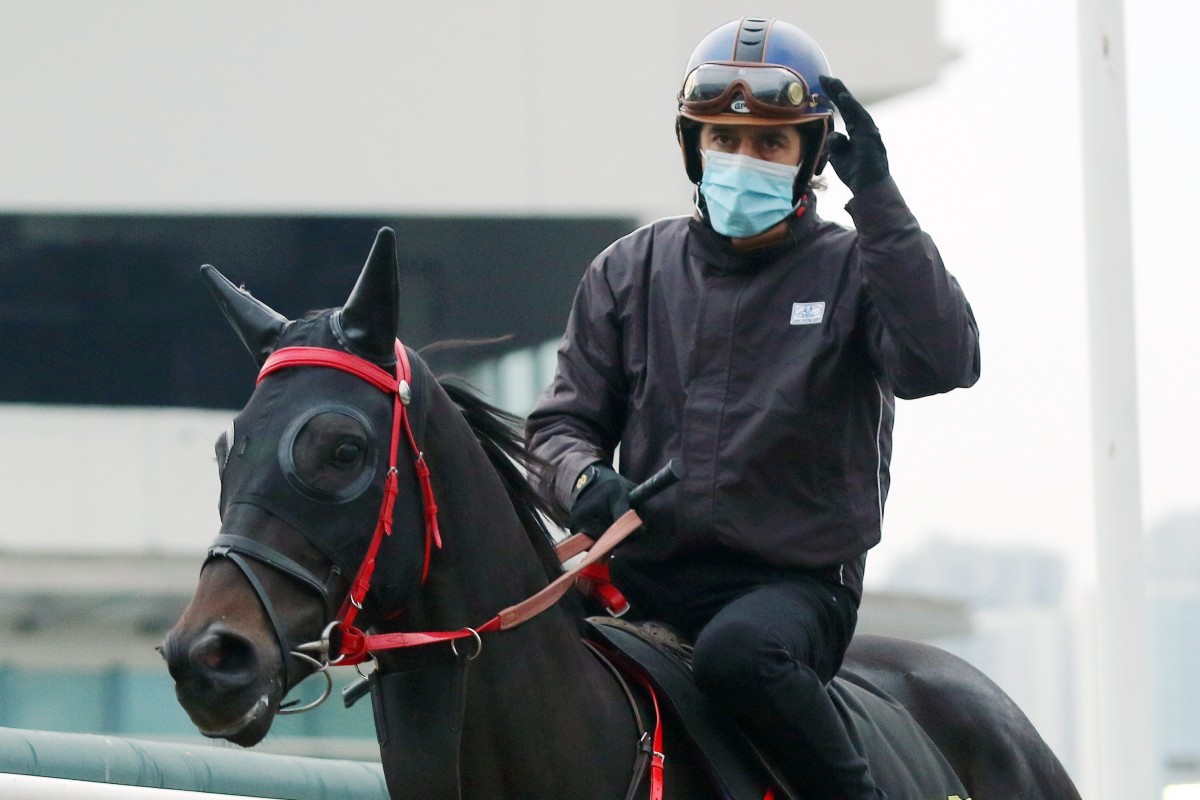 After watching three Group One winners – and the enormous prize money associated with them – slip through his fingers in the past six weeks, Christophe Soumillon could be forgiven for wallowing in self pity.
If testing positive to Covid-19 just days before Tarnawa and Order Of Australia won their respective Breeders' Cup events in the USA wasn't enough, the Belgian ace was forced to watch on as Normcore captured the Hong Kong Cup after a testing irregularity delayed his release from quarantine.
Given the circumstances, racing fans had plenty of sympathy for Soumillon after back-to-back gut punches, but the man himself is maintaining perspective.
"There are some people who are very sick and couldn't get better after the disease so it doesn't matter – it's just racing in the end," he said.
"Sure there was some big prize money but I work hard enough to know that if I keep going like this I will find some other big winners in the future. I lost something but I learned different things – it's going to make me stronger at the end of the day.
"Unfortunately the rules are the rules, I tested positive in the US. This year I have already lost Breeders' Cups, I could have won the French Derby, I could have won the Arc – I could have won many big races but I couldn't be on the horse at the right time. Sometimes it was because we didn't make the greatest decision and sometimes because of Covid-19."
That positive attitude has won Soumillon plenty of admirers and the fact he has missed out on winners – he was also booked for Lucky Patch last Sunday – is a reminder that his judgement is spot on again.
"I knew they were going to run well and probably win. I was even ready to see Admire Mars fighting a bit with Golden Sixty, but that didn't happen," he said. "Last Wednesday at Happy Valley I lost five winners. I knew I had good rides."
After clearing all the testing hurdles, the 10-time champion jockey of France returned to trackwork on Thursday before taking part in the Happy Valley trials on Friday morning. He's feeling good and ready to make up for lost time.
"I'm really happy to get out of [quarantine], now I can really do what I love every day – riding horses and competing with other jockeys," he said. "I'm very excited to be racing on Sunday. I'm fit and ready to go.
"The good thing is that because I was locked up for nearly three weeks I had the time to look at the races properly and analyse every horse's trackwork. I am fully booked until January 1 so I have had a lot of good support from owners and trainers, I just hope now the luck comes back.
"I just want to be back riding races, getting into the winner's circle and doing what I do best."
The 39-year-old, who has 110 Hong Kong winners to his name, is optimistic about his chances at Sha Tin on Sunday.
"I think Ballistic King is probably my best of the day," Soumillon said. "We don't have the best draw but the horse looks to be in form, he wasn't beaten far the past few races. I just hope we can jump out of the gates quite well, he is a bit of a one-paced horse. I think he's going to run well."