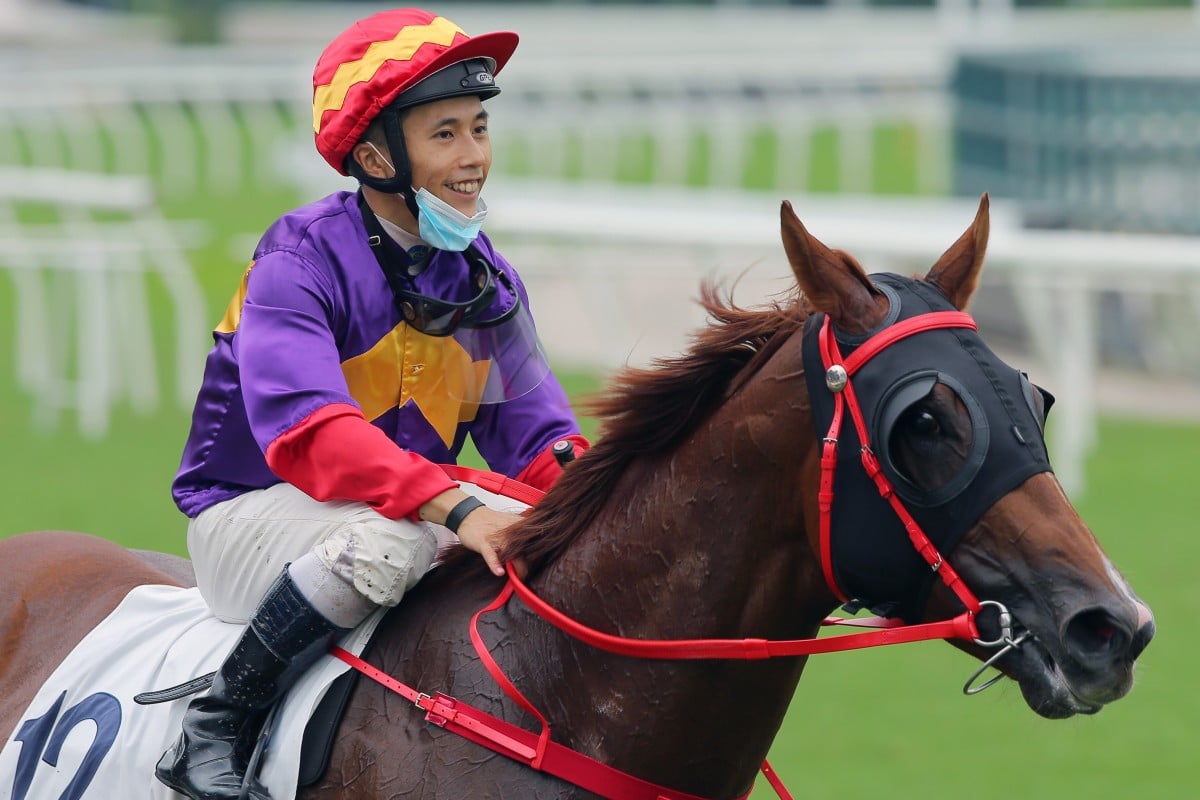 Matthew Poon Ming-fai says he has emerged from his roller-coaster 2020-21 campaign a new man, with a pair of nasty falls prompting the 27-year-old to change his diet and approach to exercise.
After breaking his ribs in a fall from The Elites at Happy Valley in November last year, Poon damaged ligaments in his foot after coming off Plikclone at the final Sha Tin meeting of last season in July.
"After these two incidents I realised I needed to put more focus into maintaining my body – that's what I learned from last season," Poon said.
"I've been doing extra exercise to strengthen my body to prevent injury, or if I get an injury I can recover quicker."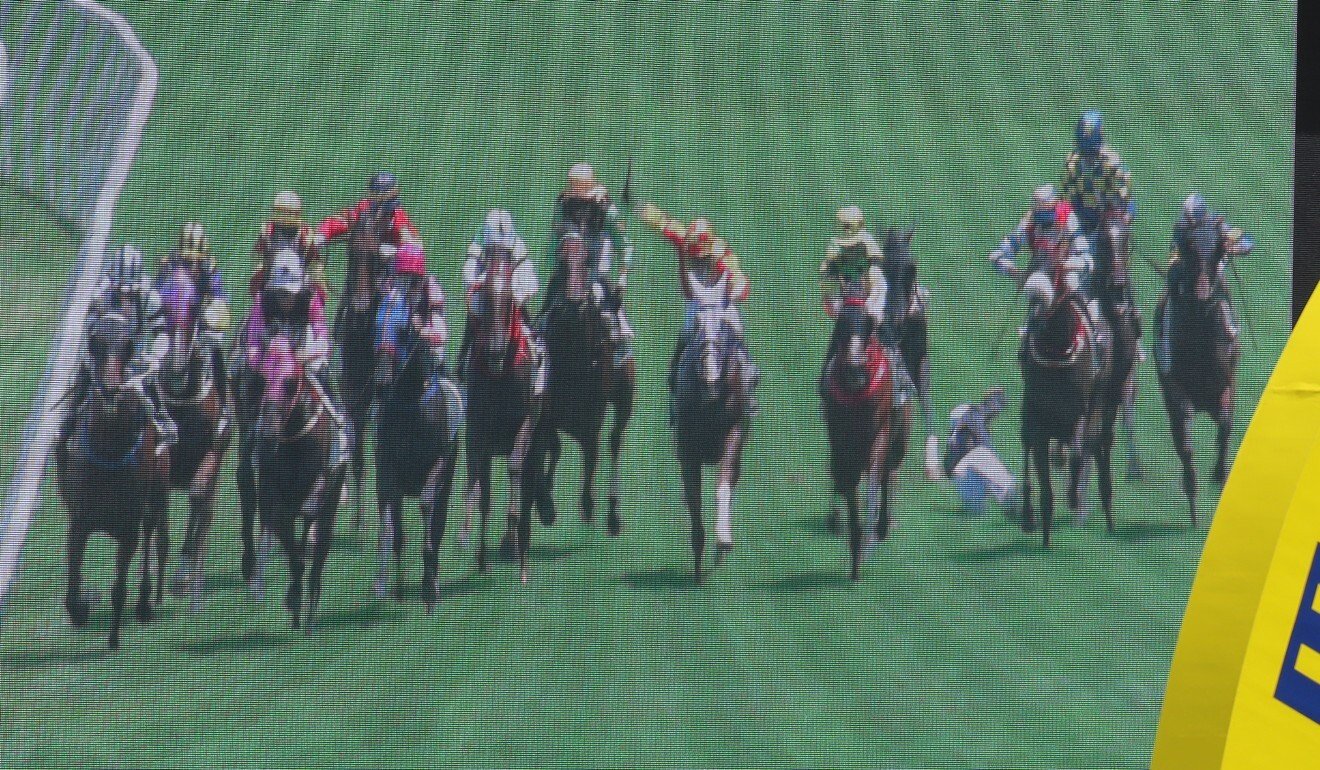 As well as widening the scope of his exercise regime – in particular by increasing the amount of body-weight exercises he does – Poon also enlisted the help of Dr John O'Reilly, a nutrition consultant for the Jockey Club.
"I've been working on strengthening my chest so if I have a fall I can protect my body and I've been working on strengthening my bones – John gave me some diet recommendations I can follow," Poon said. "I'm still working on it so hopefully after six months I can see the results of my efforts."
After spending the off-season getting his foot right, Poon was able to return to the saddle for the opening meeting and he says last season's mishaps have not changed his approach to race riding.
"I'm 100 per cent and it won't effect my riding at all. It took a couple of months to recover but I feel good now. I'm still doing physio and training to make my ankle stronger," he said.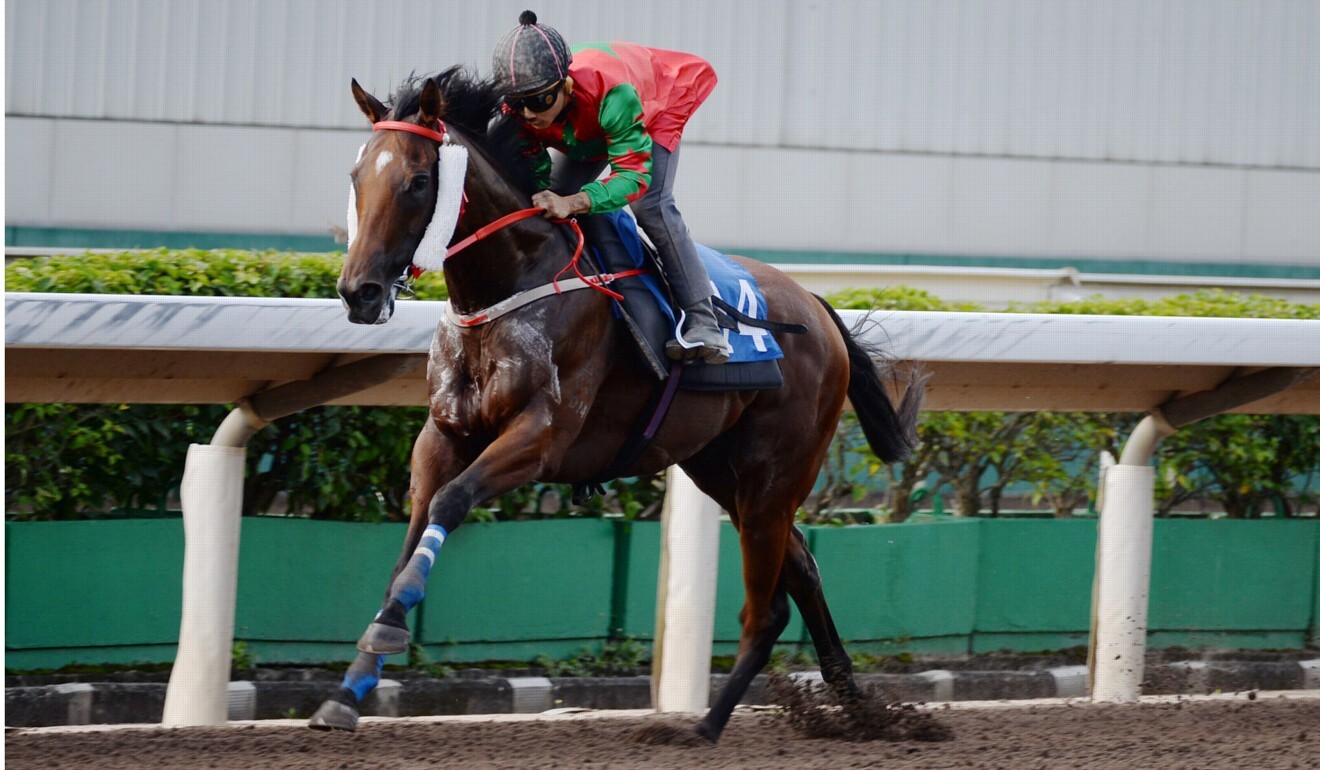 "During the off-season I was just resting it and did a lot of physio and massage to help my body recover. The falls were unlucky but it wasn't too bad – I was able to recover quickly both times so it's not bad."
Poon has four rides at Sha Tin on Sunday, entering the fray in the third event with Frankie Lor Fu-chuen's Infinite Power.
Poon partnered the lightly raced six-year-old to his only career victory and hopes he can put in a good showing in the first section of the Class Four Lam Tin Handicap (1,200m) on the all-weather track.
After Infinite Power had to combat double-figure draws regularly last season, Poon was thrilled to see the son of Smart Missile handed gate six.
"He's quite honest, he always tries but he needs a barrier to help because he's not super fast over the first 100m – hopefully from gate six he can get a good position and once he finds his rhythm I think he can show some ability," the jockey said.
Poon also jumps aboard Lotus Favorites, Golfman Star and Cheerful Days, with the latter stepping out at a distance short of his optimum in the Class Three Diamond Hill Handicap (1,200m).
"He has dropped back to 1,200m and he's got a wide draw [13] but I think he finish strongly. It could be a little too short but I believe he can run home," he said.