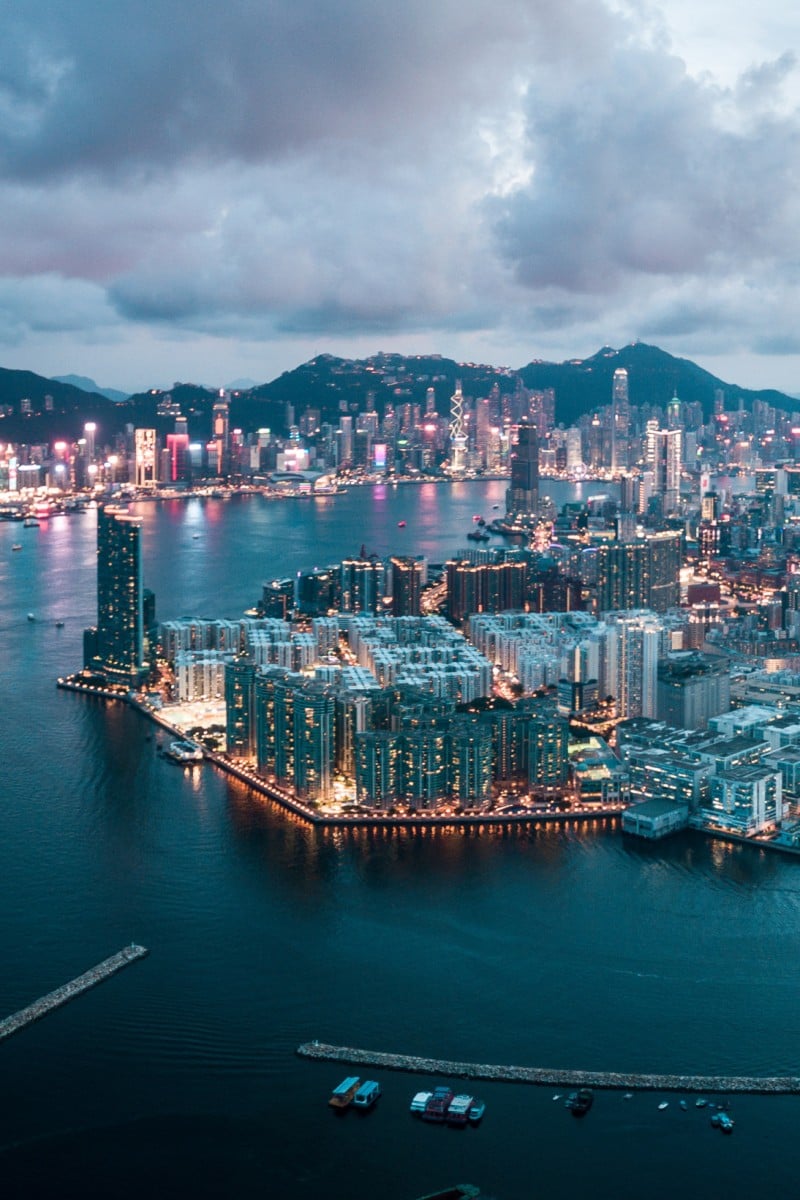 Team Young Post reflects on their favourite articles of 2022, highlighting community, inclusiveness in Hong Kong and coming together during the pandemic
YP covered stories from the city's ethnic minority communities, including concerns about urban development and reactions after TVB's brownface scandal

We talked about mental health with Instagram poet Louisa Choi and met Hong Kong's biggest football fan – the only person to watch the team in India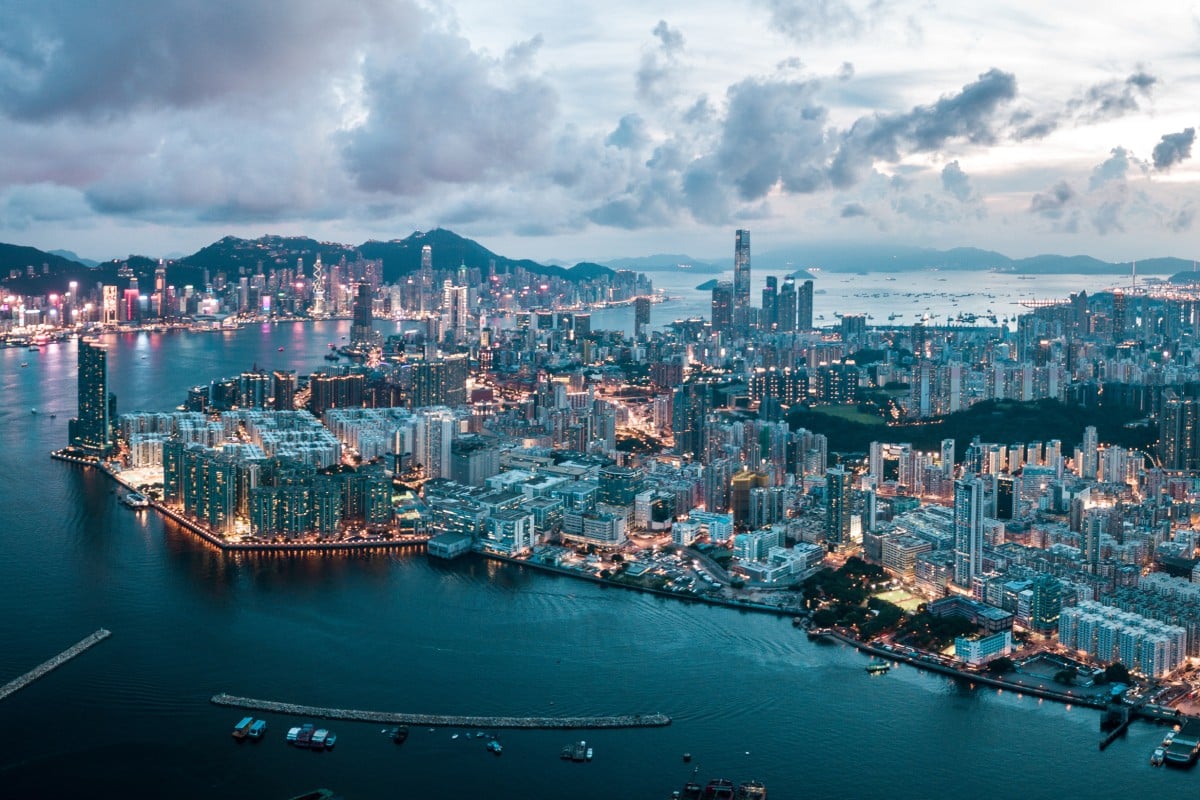 So much happened in Hong Kong this year - these are our favourite articles we've written about the city. Photo: Shutterstock
So much happened in 2022, it can be hard to keep up with everything! Still, Team YP managed to sit down and choose some of their favourite Young Post articles from 2022. These cover a wide range of happenings in the city, from the continued impact of the Covid-19 pandemic to the lives of Hong Kong's ethnic minorities. We're so psyched to continue bringing you great stories in 2023!
Long Covid's impact on youth: Hong Kong students face challenges returning to school, experts say more support needed
Society for Community Organisation surveyed 120 children to investigate the effects of long Covid. Photo: Xiaomei Chen
Weeks after they stopped testing positive for Covid-19, some Hong Kong students still experienced symptoms such as fatigue, brain fog, insomnia and mood swings. What's being done at school to help these students? This article takes a look at long Covid's devastating effect on children.
'This is our home': ethnic minority residents of Jordan's Man Wah Sun Chuen estate may lose community to redevelopment
The owner of Jordan Mart in Man Wah Sun Chuen, Aftab Manik (left) greets community coordinator Judy Gurung (right) at his shop on Man Wai Street. Photo: Yanni Chow
There are so many kind and wonderful people in this neighbourhood who just want to protect their homes. Building a community is hard, and we truly hope they will not be evicted to make way for shinier buildings.
Cigarette Butts Committee: Social design students engage with community to address Hong Kong's littering issue
Social design students Oscar Lau (from left), Krson Ho, Sam Tang have collected more than 100,000 cigarette butts as part of their project to raise awareness of littering's impact on street cleaners. Photo: Xiaomei Chen
This story about a simple act of kindness – picking up cigarette ends – is so interesting because of the students' efforts to turn it into a sporting event. Perhaps one day we'll really see it turned into a real competition!
Craft's end at hand: owners of Hong Kong's last handmade copperware shop on why it's impossible to pass on their legacy
The owners of Ping Kee Copperware – two brothers, Luk Keung-choi (left) and Luk Shu-choi – have been hammering copper cookware for decades. Photo: Edmond So
The Luk brothers' artisanship and dedication to the craft of making copperware deserves all the respect in the world, not to mention that the fish belly congee made in these pots sounds so tempting, we're drooling on our keyboards.
Endless wait for low-income Hongkongers being pushed out of interim housing to another temporary flat: 'so unfair'
Lau, 46, lives by herself in Shek Lei interim housing, where she is only a 10-minute walk away from where her ex-spouse and daughter reside. Photo: Handout
As one of the last two remaining interim housing flats in Hong Kong, Shek Lei interim housing is home to vulnerable groups in society. But the government has decided to demolish the building due to safety concerns and has asked all residents to move out by the end of this year. The story tells the struggles of the affected households and reflects on the deep-rooted housing issues in the city.
Hong Kong football team's biggest fan? Only supporter to travel to India to see the side qualify for 2023 Asian Cup
Jason Yau holds a jersey signed by Hong Kong's football team who gave this to him as a gift. It reads: "Jason, thank you for your great support". Photo: Jonathan Wong
This interesting story follows a young football fan who paid HK$25,000 to go to India to support the Hong Kong football team in their qualifying campaign for next year's Asian Cup. The young Hongkonger's passion for his team was very impressive, especially when he cheered so hard, he gave himself a sore throat.
Bread for the people: Hong Kong community-run group collects surplus baked goods, distributes to those in need
Six-year-old volunteer Boo Wu hands a bag of bread to a street cleaner in Yuen Long. Photo: Xiaomei Chen
This is a heartwarming story about a volunteer group, Duck the Food Saver, that collects surplus bread from bakeries and distributes it to people in need in Yuen Long. It underlines the alarming issues of food waste and poverty in Hong Kong, and warms us with the love and care of the kaifong and volunteers. The group sets a good example of how to handle food waste in the community, by sharing surplus food with those in need.
'I'm so tired of it': Filipino Hongkongers on how TVB's racist 'brownface' controversy reflects discrimination they face
Ray Yumul, a Filipino-Hongkonger actor, shares his experiences with racism in the entertainment industry. Photo: Nora Tam
Earlier this year, the city's broadcaster TVB sparked outrage when it released an episode of a TV show featuring an actress who darkened her skin and adopted a stereotypical accent to play a Filipino domestic helper. The article features opinions from various non-Chinese members of the community and shares their views on the controversy, as well as their personal experiences as ethnic minorities. It collects different voices, from actors to students, to present information about the city's prejudice against ethnic minorities.
What it's like to work as a funeral director and embalmer in Singapore: 'requires grit and commitment'
This piece offers a look at the highly stigmatised and male-dominated line of work. The writer talks to a 28-year-old female embalmer in Singapore, giving a voice to those who are dedicated to providing grieving families with comfort and closure.
Hong Kong cleaners educate students on responsible waste disposal, from dangers of spiky durian skin to spilled soup
Gwai*, 80, has been cleaning two residential buildings in Sai Wan for the past 32 years. Photo: Kelly Fung
The fifth wave of coronavirus was tough on everyone, especially the city's cleaners. Not only did they have to work more, but there was also a chance of handling waste from residents who have tested positive for Covid-19, increasing their risks of catching the virus.
We could all learn from Waste Disposal Academy, a community education project launched by Caritas Mok Cheung Sui Kun Community Centre last year, which educates students about responsible rubbish disposal and raises awareness about how hard the city's cleaners work.
'Heart-wrenching': as Hong Kong loses foster parents to ageing and emigration wave, at-risk children lack family support
As of September, Hong Kong had 874 children in foster homes, but many are still awaiting foster care service. Photo: Hong Kong Family Welfare Society
As of September, Hong Kong had 956 foster households and 874 foster children in placement. As of October 2022, 306 youth were awaiting foster care service.
The city has recently seen more foster families quit because of old age, and the emigration wave has only worsened the situation. This article sheds light on this devastating issue in Hong Kong.
Artist, chef Cam Wong explores how Hong Kong food habits have changed by collecting recipes cooked at home amid Covid-19
Cam Wong has collected more than 300 recipes from the community. Photo: Xiaomei Chen
The pandemic has felt very isolating, so this project about the meals people made at home during Covid lockdowns was a fun way of fostering connections with other people in the city, helping us realise that we're all in this together.
Hong Kong poet Louisa Choi talks about mental health and opening up on Instagram
Writer Louisa Choi uses her art and poetry to discuss mental health and trauma. She has published three books of poetry and shares her work on Instagram and YouTube. Photo: Nora Tam
Living in a society where achieving academic excellence is deemed the priority, there is never enough talk about taking a break when you need to. This article centres on 19-year-old Hong Kong poet Louisa Choi, who took a gap year to unravel unresolved childhood trauma. She opens up about her mental health issues and how writing on Instagram has helped her connect with others around the world.
From death to depth for Cantopop: Hong Kong lyricist Siu Hak on Keung To's anti-war song, local music scene's growth by Emily Tsang
With the city's buzzing Cantopop scene, we talked to a music industry veteran, wordsmith Siu Hak, who has written lyrics for many prominent Hong Kong artists, including Keung To from Mirror. He shares how a new wave of Cantopop artists has resurrected the genre from being 'a dying scene' that lacked creativity.
Sign up for the YP Teachers Newsletter
Get updates for teachers sent directly to your inbox
Sign up for YP Weekly
Get updates sent directly to your inbox