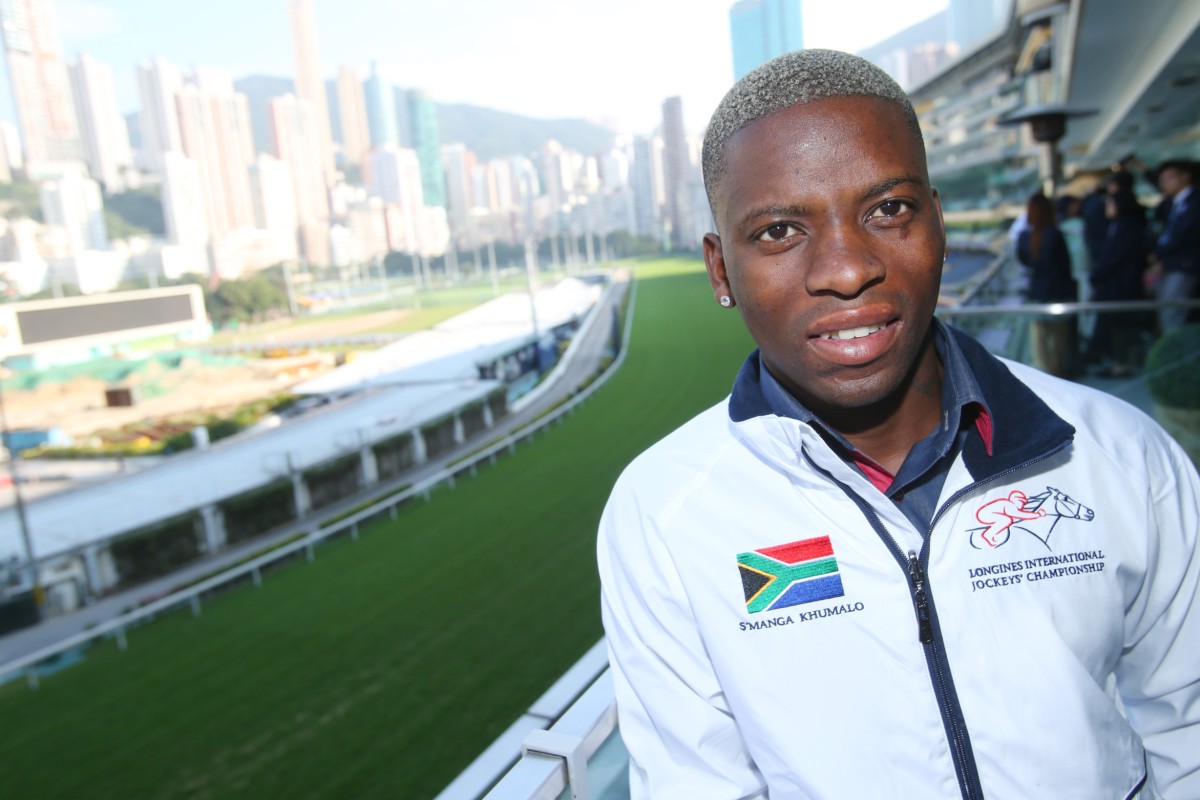 South Africa's S'Manga Khumalo keeps breaking down barriers in his homeland and the emerging talent sees tonight's Longines International Jockeys' Championship at Happy Valley as the first step to emulating his heroes and riding in Hong Kong.
It's fair to say that of the 12 riders lining up in tonight's contest, none boast such an inspirational tale as the 29-year-old's unlikely path to stardom.
Plucked from a Durban school as a 14-year-old by a South African Jockey Academy talent scout, Khumalo rose through the ranks to become the first black jockey to win his country's most prestigious race, the Durban July, and then again made history when crowned the first black champion jockey of South Africa this year.
Just as winning last year's July earned Khumalo respect and opened up opportunities for the ambitious rider, he hopes success tonight can do the same here.
"It was a huge breakthrough for me to win the July, and I wouldn't be here riding against these great jockeys if it wasn't for that win," he said.
"That's the race that showed people I have the talent. But there's still a lot I want to accomplish and, ever since I was an apprentice, I wanted to come and race here in Hong Kong.
"This is definitely that same sort of chance to show what I can do. I want to show I belong and prove it on the track. I want to show the trainers and let them make the decision, and say, 'Wow, this guy rides well' and then want me to come back."
Khumalo said his freelance status allowed him some flexibility if a short-term contract were to become available in the latter part of the season.
"I'm not tied to a stable and I would love the chance to ride here," he said. "We watch the racing here closely and when I look at the jockeys I have tried to learn from and look up to like Piere Strydom, Anton Marcus and Anthony Delpech, they all spent time here and became better riders."
A solid book of rides has Khumalo in the top half of betting in the four-race series, and while he only got his first glimpse of the unique city track yesterday, he was not intimidated.
"Hopefully, my experience at Greyville can help me," he said. "It is a bigger track than this, but right handed as well and with very tight turns.
"It's all about having the right horse, but at least racing at Greyville is the same sort of style.
"It's all about getting your horses out of the gates quickly and getting them into position early."