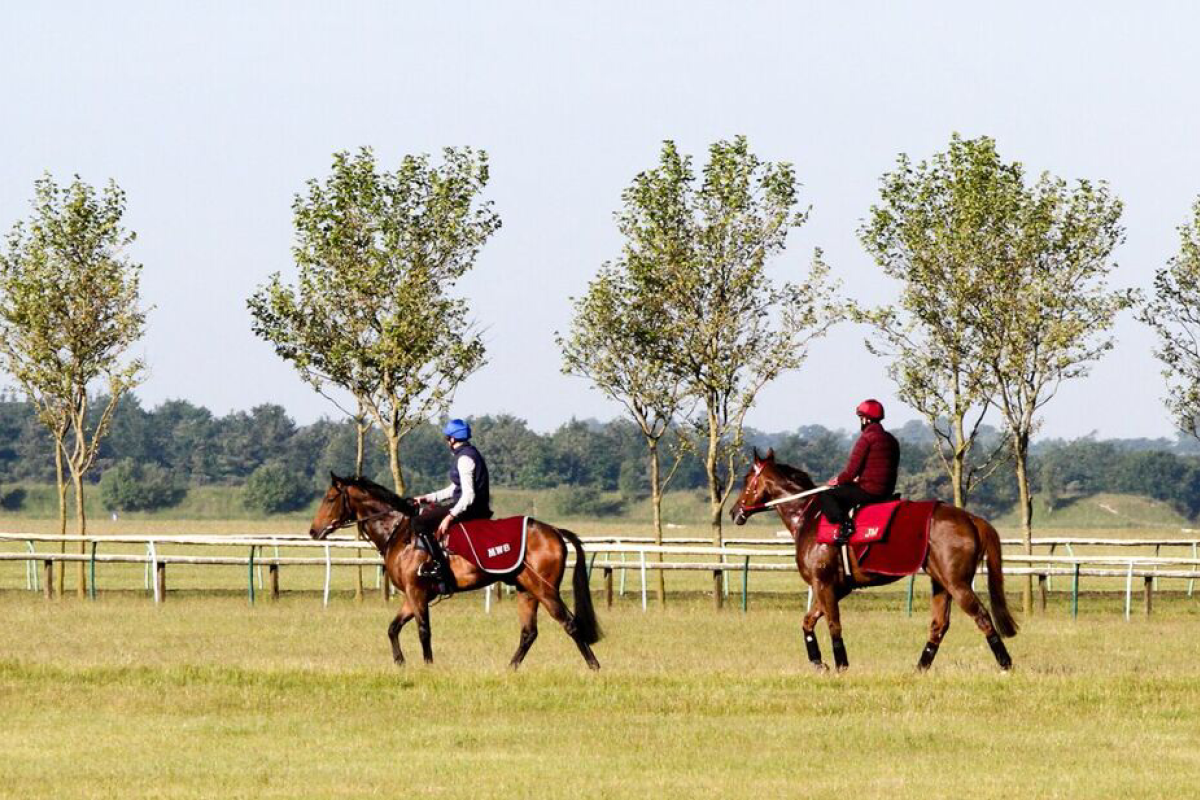 An "excited" Able Friend had a good look at his relatively spacious surrounds on Monday morning as he cantered for the first time since arriving at his Newmarket base ahead of next week's Queen Anne Stakes.
The champion miler was stabled on Saturday afternoon, walked the following morning, and was already into his regular work routine on day two – even if the trip to one of Newmarket's many training tracks was very different to that at his home track of Sha Tin.
Trainer John Moore has left his son, George, in charge of Able Friend until later this week, and the young bloodstock agent said the five-year-old was "a bit revvy" on the 20-minute walk to a 1,600m polytrack.
"That's not surprising as he hadn't had a saddle on for three days and he is feeling a bit fresh," he said, having watched the gelding canter through one-and-a-half laps of the oval circuit under work rider Thomas Yeung Kai-tong.
Able friend enjoying his first morning at HQ. pic.twitter.com/4QV8Wi3Ahb

— Louis Steward (@Lsteward4) June 8, 2015
John Moore will arrive on Friday, but Able Friend may have already completed his final serious gallop that morning.
"He will have one breeze on the main track at Newmarket on either Friday or Saturday - it all depends on how he continues to settle in," the younger Moore said.
"So far he has been great. He has certainly handled this amount of travel better than most horses do. He hasn't lost weight since arriving and is eating up well.
"Usually a horse can lose 25 pounds on a long flight like this. It was more than 15 hours flying, plus an almost three-hour stopover in Dubai. Add in the float trips and it meant nearly 22 hours in total away from a stable."