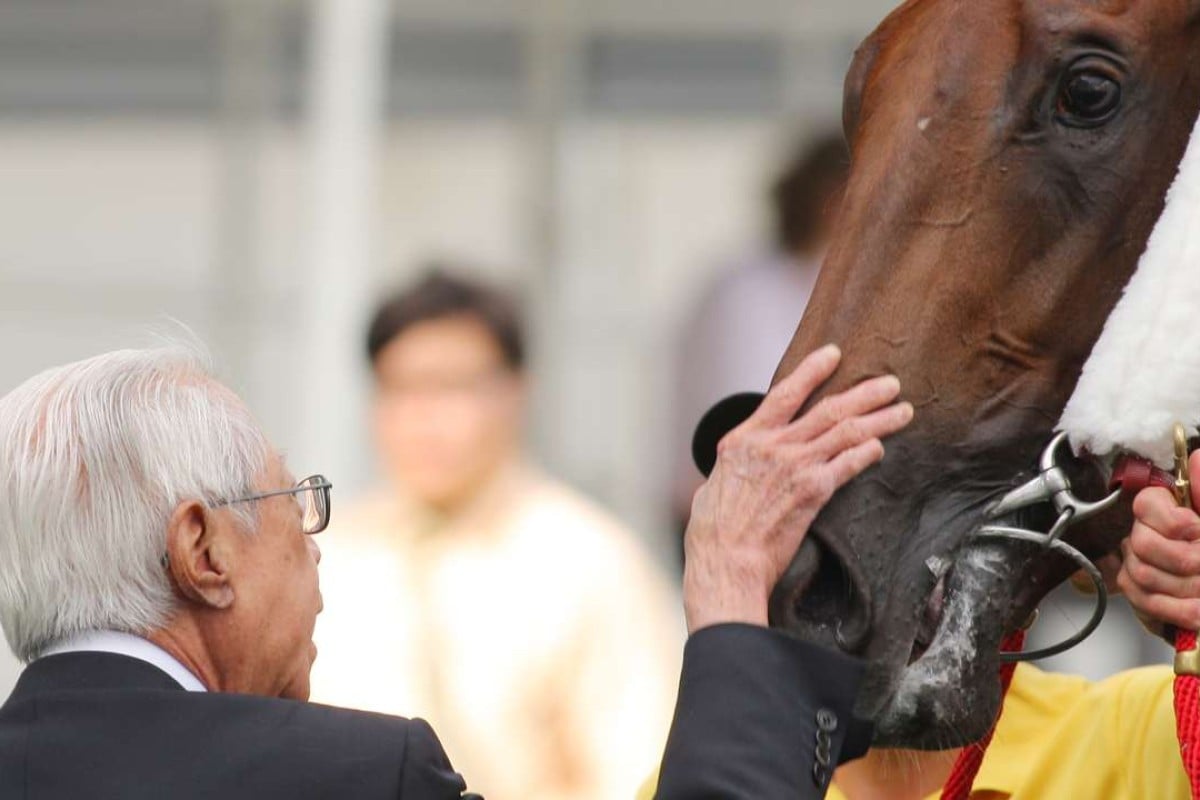 There is a certain sentimental symmetry to the imminent retirement of champion miler Able Friend following the passing of his well-known and popular owner, Dr Cornel Li Fook-kwan, on Saturday.
Trainer John Moore yesterday offered his condolences to the Li family, describing Li as one of the "great racehorse owners of Hong Kong".
"It is very sad. Dr Li was part of a family racing tradition that goes back a generation to his father, Li Lan-sang," Moore said. "His father was a leading owner for many years and passed that on to Dr Li and to his brother."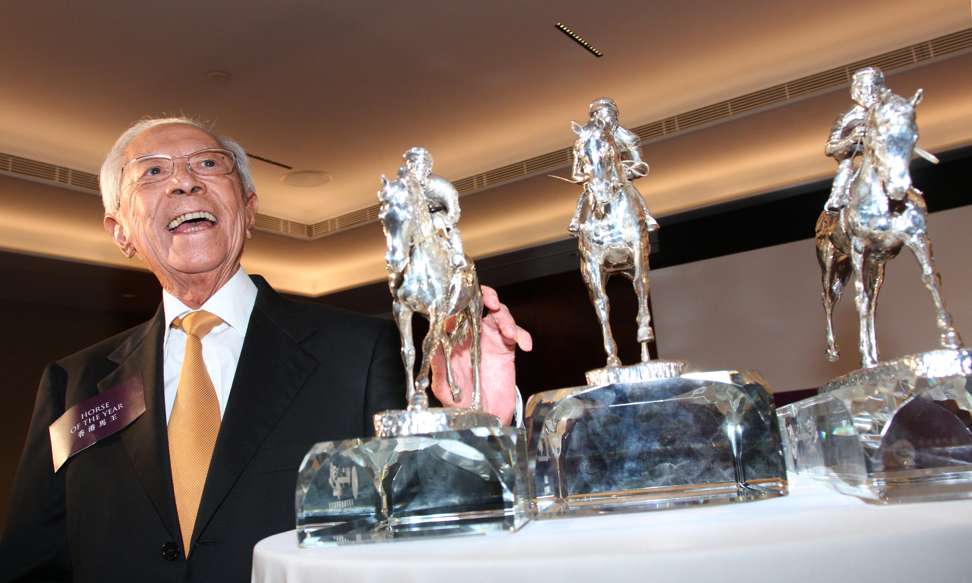 Li's involvement with racehorses went back to his primary school days, when his father would take both of his sons to study morning trackwork at Happy Valley before heading for classes.
John Moore admits retirement 'on the cards' for Able Friend
As legend has it, his father narrowly escaped death in the horrific Happy Valley racecourse fire in 1918 but his passion for racing was undiminished to the end, Li Snr suffering a fatal heart attack at Happy Valley in 1970 cheering his horse, Predominant View, to the lead with 200 metres to run.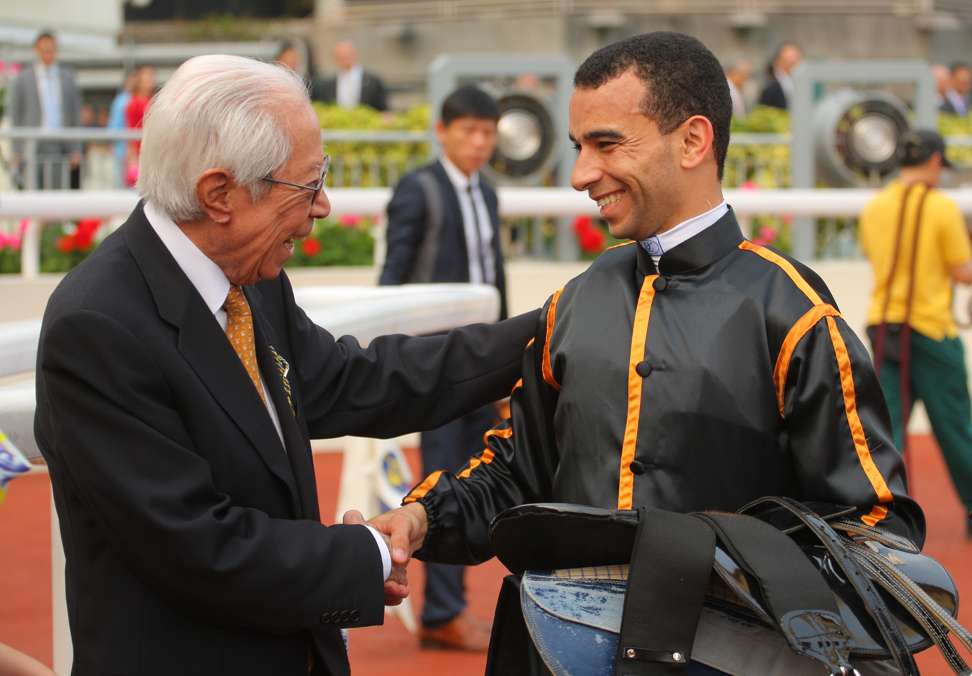 Cornel and his brother, Alan Li Fook-sum, were bitten by the racing bug and Alan, the Jockey Club chairman from 1998-2002, who passed away in late 2003, is regarded by many as the father of the December international meeting as we know it today.
No longer a champion, Able Friend is now 'just' a very good horse
Cornel Li often had talented horses race in his familiar black colours with gold piping, including top sprinter Able Prince and then the outstanding and durable miler, Able One, a multiple Group One winner who took his second Hong Kong Mile as a nine-year-old in 2011.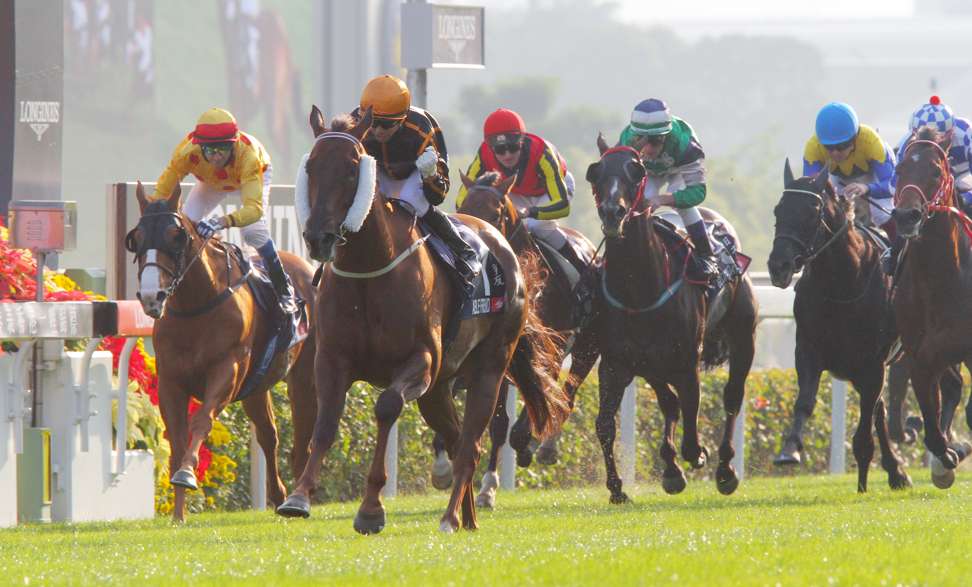 Even so, Li's best was yet to come a season later with Able Friend, his all-time champion, at one time the world's top-rated miler and the horse Moore describes as the best he has trained.
And a horse who, he says, is ready for retirement after being scratched from the Queen's Silver Jubilee Cup last month with another injury to the troublesome right front foot which kept him off the scene for most of 2016.
"There's no doubt he's the best horse I've had my hands on. I still have to talk to Mrs Li about it, but, in consideration of the vet reports and the MRI scans, retiring Able Friend looks the most likely path," Moore said.
"Hopefully, he will find a nice paddock to live in at somewhere like the Living Legends park in Australia, where the racing public can remember how good he was when he was the world number one and give him a pat."