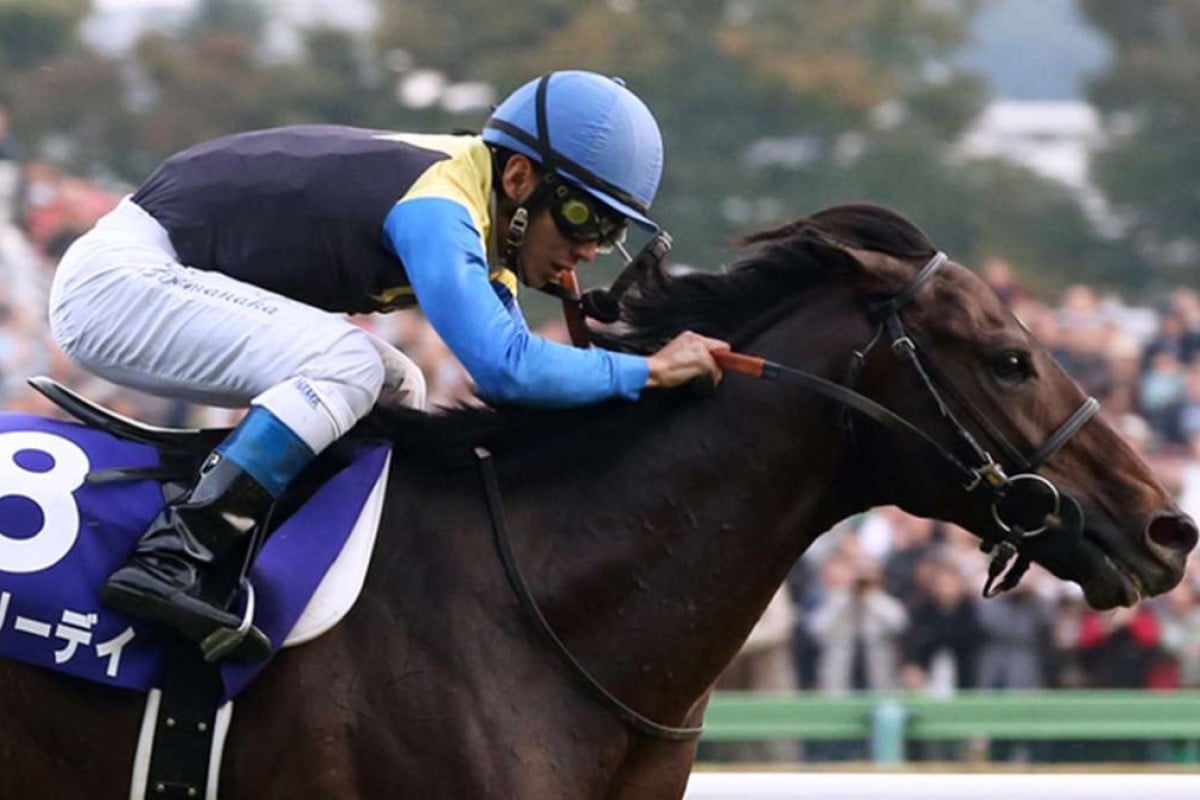 Something different for black bookers after watching the preparation run for Lovely Day, the leading Japanese hope in the Audemars Piguet QE II Cup later this month.
Both Lovely Day and Nuovo Record ran in the Group Two Sankei Osaka Hai over 2,000m at Hanshin, finishing respectively fourth and sixth of 11 runners.
This was a strong race – more than half the field was made up of Group One winners – so don't be fooled by 'fourth in a Group Two' when Lovely Day arrives, not by the Group Two tag and definitely not by the fourth.
Nuovo Record had not run since that brilliant second to A Shin Hikari in the Hong Kong Cup, while Lovely Day hadn't been out since December 27 when fifth in the Arima Kinen in Tokyo.
Lovely Day (number two) finishes fourth to Ambitious in the Sankei Osaka Hai
So there was reasonable expectation that neither would be wound up on Sunday but rest assured they'll come along nicely from their runs at Hanshin, especially Lovely Day, whose rider Mirco Demuro certainly ensured he offended nobody just in case there is any debate in Japan, as in Australia, about overuse of the whip.
Japanese trainers have a history of getting their timing right for overseas targets – Eishin Preston came to Hong Kong five times for three wins and never once arrived off a lead-up win, and there are other examples – and Lovely Day's run would have pleased connections looking forward to April 24. It won't have gutted him, that's for sure.
Closer to home, a couple of three-year-olds who will make their mark before the season ends were Home Run and Cool And Neat, third and sixth respectively behind Carefree Let Go.
Home Run confirmed the promise from a nice debut and has his foot on the till, closing out in a final sectional bettered on the day only by Lucky Bubbles.
Cool And Neat impressed behind him, running on well in his first racetrack appearance. He has given the impression that 1,200m will be on the short side as his career progresses but the David Hall-trained son of Lonhro will win races and the first shouldn't be far away.