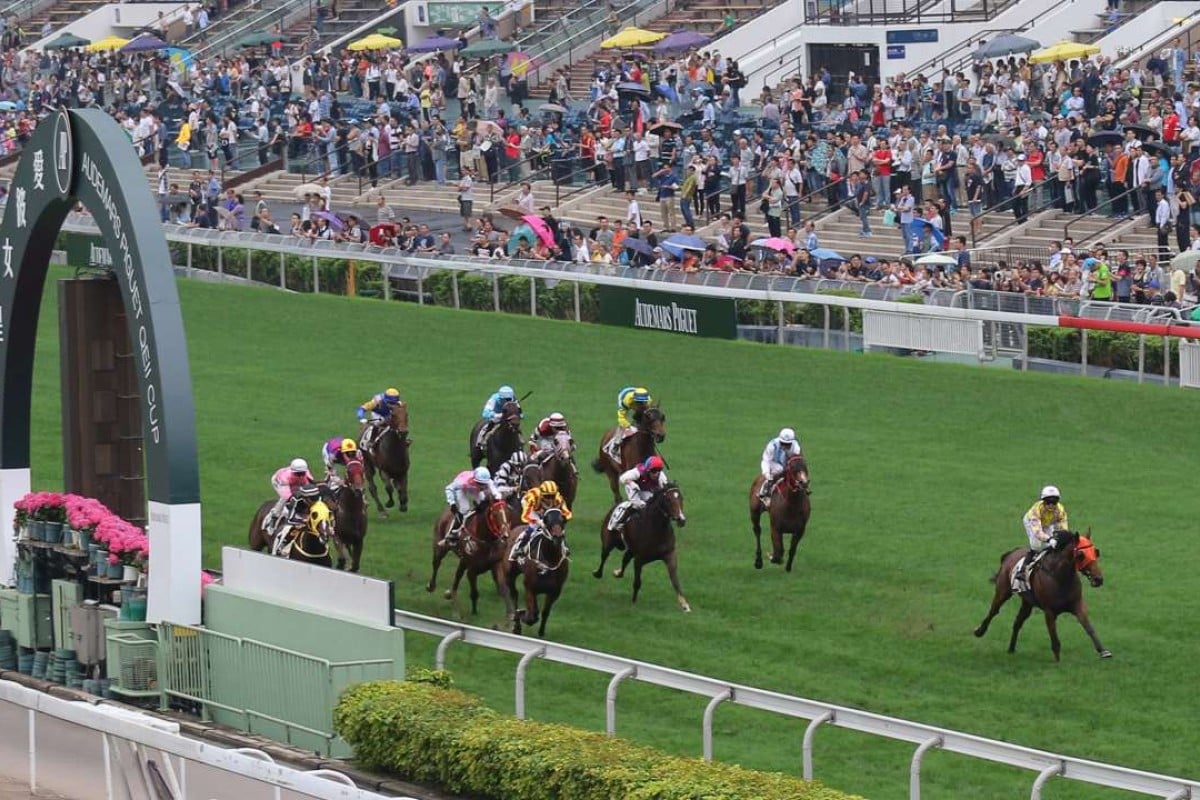 So the Hong Kong season is in its final throes. Well, not quite – there are still 17 meetings and nine weeks until the closing meeting, but with the Audemars Piguet QE II Cup, Champions Mile and Chairman's Sprint Prize over, the most significant parts of the term are done and dusted.
Many of Hong Kong's best horses are now done for the season, put aside until October rolls around and they go through the motions again. It's a never-ending cycle.
Michael Cox in his Happy Lucky Dragon Win blog looked at the best ways to deal with this torturous last part of the season.
But for now, instead of looking forward, we want to look back to the three Group One features. What were the main takeaways? Here were the three points that immediately sprung to mind.
The four-year-old crop will be the cornerstone of Hong Kong racing for years to come
Hands up all those who thought this year's four-year-old crop looked a bit common at one point or another? Everyone have their hands up? Good.
Because after entering the season believing they were quite a solid group of horses, some shock early season defeats and a fairly plain Classic Mile and Classic Cup had us doubting their worth. Even after Werther and Victory Magic raced away in the Derby, it still looked fairly average – in fact, the group probably looked even more average for it.
Quite simply, we were wrong.
Werther proved that with a blistering performance in taking out the Audemars Piguet QE II Cup. Lucky Bubbles, Strathmore and Amazing Kids proved it with world class efforts in the Chairman's Sprint Prize. Even Derby runner-up Victory Magic, who was poor in the Queen Mother Memorial Cup, seemingly proved it the start before.
The only race that was untouched by the four-year-old crop was the Champions Mile, where not one horse from the classic generation stepped out.
But come December, expect that to change when a number of the four-year-olds head towards the Hong Kong Mile. Not only is there potentially the best of the crop in Sun Jewellery, there is also emerging star Helene Paragon, who was utterly dominant in Class Two last Sunday. Throw in the likes of Blizzard and a gelded Consort and the mile ranks could be turned upside down.
Can they beat Maurice? Not yet, but give them six months and anything is possible.
Werther obviously looks a standout in the middle distance division, while Victory Magic could also stand up, but don't be surprised to see Eastern Express measure up with them with a bit more physical development under his sleeve.
Thewizardofoz disappointed on Sunday with no real excuses, and even his head cheerleaders (like The Griffin) are left to question whether he is as good as we thought – or whether he will simply go down as a horse who never lived up to his potential. The slate will be wiped clean at the start of next season, he will have a chance to put this problematic season behind him – but he will need to step up quickly or he might end up on the barred list.
That said, though, one four-year-old who will never leave the barred list is Giovanni Canaletto. Take him on wherever he runs next – even after his transfer to Paul O'Sullivan. It's going to be a long, long time before he's winning a race.
Chautauqua v Able Friend – now it is your chance, Melbourne
SCMP racing editor Alan Aitken's On The Rails column earlier this week touched on the comparison between Chautauqua's Chairman's Sprint Prize win and Able Friend's Premier Bowl success.
If you haven't seen the split screen video comparing the two yet, it is well worth a watch.
Any racing fan would love to see a match between the two giants (and funnily enough, ex-stablemates – they were stablemates for a few short days, with Chautauqua entering the Hawkes yard just as Able Friend was shipped out). It would be the highlight of any racing carnival, anywhere in the world.
And therein lies an opportunity for Victorian racing authorities.
Able Friend is currently down under, convalescing after a serious leg injury earlier this year. All reports are promising, he is due for another MRI in the next week which should clear the path for him to return to training next month.
At the moment, trainer John Moore plans to run him a couple of times in Melbourne before bringing him back to Hong Kong, where he will try to recapture his Hong Kong Mile crown.
And while talk has centred around aiming him at the Emirates Stakes, a handicap over 1,600m, during his Melbourne stay, why not instead attempt to have him run in the Darley Classic over 1,200m? Weight for age conditions suit him better and, as he returns from his leg issues, the straight track may be more suitable for his giant 1,300-pound frame.
Obviously, he'd probably be best suited to a race like that fresh, which would not suit his programme, and he still has to return from injury, but it would be a solid test for him against some of the best sprinters in Australia – including Chautauqua.
Co-trainer Wayne Hawkes said on radio the other day that all options were open for Chautauqua, including an audacious Breeders' Cup Turf Sprint bid, but any betting man would be keen to get on him being at Flemington on the Saturday following the Melbourne Cup.
The Able Friend v Chautauqua match-up would be the race of the carnival, not overshadowing the Melbourne Cup but probably receiving more attention than any other race.
Thing is, there is no guarantee Able Friend returns to his best and he is probably better over a mile, so throwing him in the deep end against a horse like Chautauqua may not be sensible long term. But
It would be the perfect end to the Melbourne Cup Carnival and a great prelude to the Hong Kong International Races, with both Able Friend and Chautauqua set to head to Sha Tin in December.
Japan, despite a weak older crop, emerging as a middle-distance powerhouse
OK, so the Japanese disappointed in the QE II Cup, Lovely Day best of the trio in fourth, but aside from that they have been remarkably solid at races anywhere between 1,600m and 2,400m recently.
And this is despite the fact the older horses have been derided as slow, useless and a blight on Japanese racing.
In the last six months alone, they have won the Hong Kong Mile with Maurice, the Hong Kong Cup with A Shin Hikari, the Dubai Turf with Real Steel and the Champions Mile, again with Maurice.
The scary part is, Maurice and A Shin Hikari come from that older group of horses that has been much maligned. And they both look to have further wins in them.
Real Steel is part of the current four-year-old group that also includes Duramente and Kitasan Black among its numbers, and they look to have the world at their mercy in the coming months.
With what appears a very strong three-year-old crop coming through at the moment, with the likes of Dee Majesty, Leontes, Makahiki, Satono Diamond and Mount Robson, expect to see Japan plundering more races between a mile and a mile and a half in the next couple of years.
Meanwhile, expect to see Lovely Day bounce back, while don't be surprised to see a much more mature and a much more sensible Satono Crown 12 months from now.