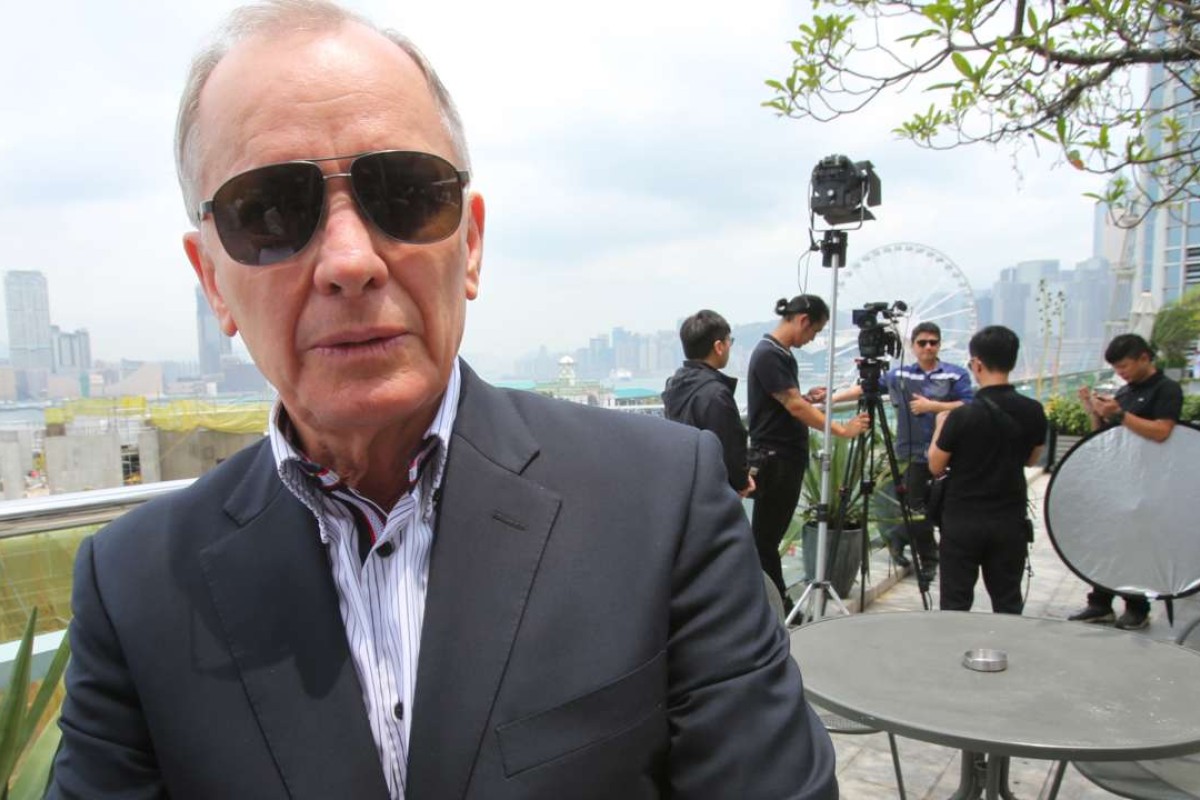 Most were happy with their barrier draws yesterday for the HK$20 million Audemars Piguet QE II Cup on Sunday, but between the likely tactics and tempos, the race remained shrouded in mystery.
Werther is probably mine best suited by the draw, he should be able to settle up handy and has shown that he can sprint off fast speeds, soft speeds
The numbers were satisfying as race favourites Lovely Day (gate one), Designs On Rome (two), Highland Reel (six), Nuovo Record (seven) drew the first half, while Derby winner Werther (five) and defending champion Blazing Speed (three) got the post positions they might have chosen for themselves.
Yet the curiously calm aftermath was proof enough that it offered little clarity about how Sunday's race will run and what jockeys, and the weather, might do with those draws.
John Moore has won the QE II four times in the last 10 years and was looking beyond the barrier numbers.
"It's going to be a very tactical race with jockeys having plan A, plan B, plan C – it could be the best ride that decides the result," he said.
"Werther is probably mine best suited by the draw, he should be able to settle up handy and has shown that he can sprint off fast speeds, soft speeds. I'd be leaning his way, especially, if they go fast in front.
"If they go slow, though, it will be Designs On Rome's best chance even though he will go back to last.
"Tommy Berry's going to need to be on his game to know when to take off.
"With Helene Happy Star, it will depend on mother nature – he won the Queen Mother Memorial Cup going forward and came from near last when he ran second to Designs On Rome recently.
WATCH: Tony Cruz and John Moore talk about their runners' chances in the Audemars Piguet QE II Cup
"If it's wet, it's very possible he could push forward from 12, but we'll see how the track is and what everyone else is doing."
Some trainers and spokespeople at the draw were evasive at best about their possible tactics in a race that does not have an obvious leader or any pace.
Nominal favourite, Japan's Lovely Day usually races somewhere near the speed, but trainer Yasutoshi Ikee wouldn't commit after drawing gate one, which last launched a winner when Japan's Eshin Preston won his second QE II in 2003.
"I walked the turf course this morning and the grass on the inside is in good condition, so I'm happy with barrier one," he said, but responded with no comment on the horse's positioning.
Nuovo Record's connections had already flagged that she would be closer on Sunday than she was in that torridly run Hong Kong Cup and that was their call yesterday as well.
Assistant trainer Pat Keating wasn't giving up Highland Reel's role, despite many seeing Aidan O'Brien's Hong Kong Vase winner as a potential front runner.
"We're happy enough with six, no problem: tactics-wise, I'll leave that to Aidan and Ryan Moore" Keating said.
Zac Purton pointed out that Satono Crown's profile as a horse getting back in his races in the past had been due to slow starts, but said the horse had begun fast when he resumed for the season with a Group Two win in Japan and that things could be different now.
"Obviously, I'll be guided by what the connections want to do, but the way he jumped that last run, it isn't certain he has to go back," he said.
Tony Cruz called "perfect!" on gate three for Blazing Speed and he offered himself as the saviour of the race as far as pace is concerned, too, with at least a solid hint that he will be instructing Brett Prebble to push forward from gate 13 on Helene Super Star.
"Blazing Speed won from eight last year, he has more options from three and he should settle just behind the leaders as the speed comes across," Cruz said. "In particular, my horse Helene Super Star might go forward from 13 so, hopefully, we can get a steady tempo.
"Blazing Speed couldn't get into it in December when they went too fast so, hopefully, it's steady like it was in this race last year."