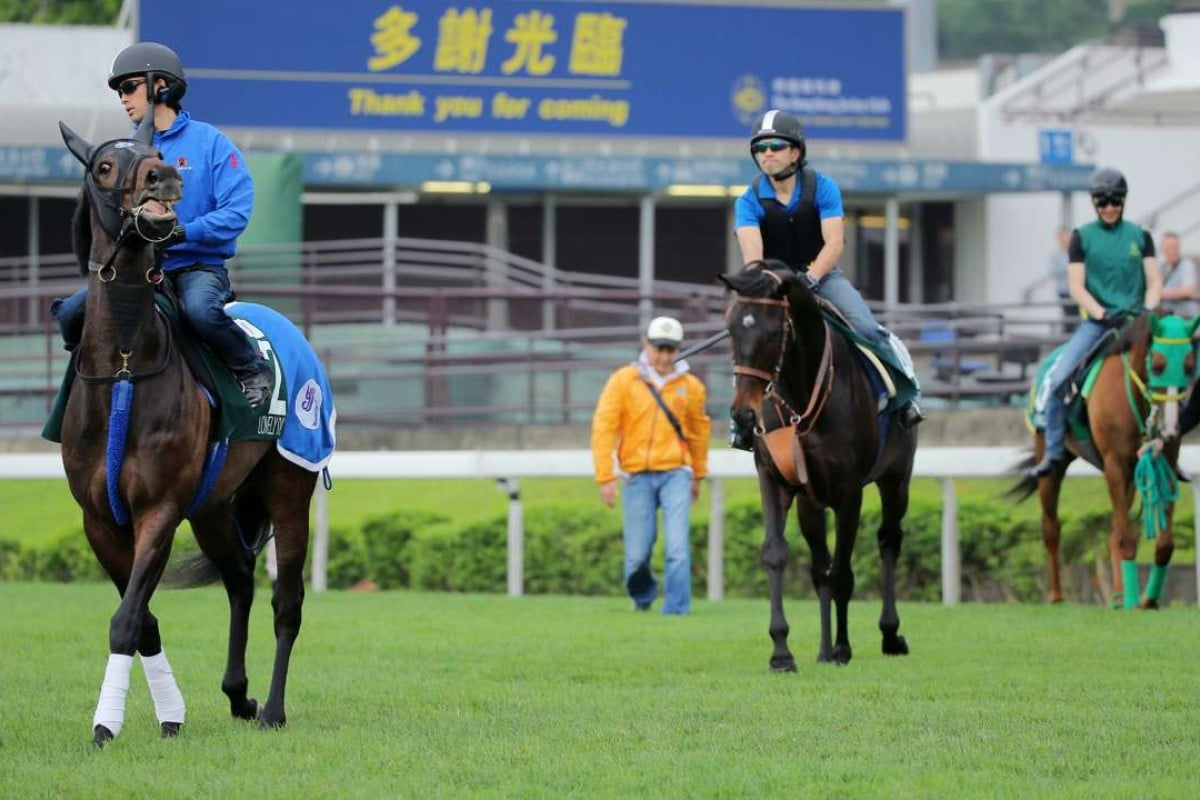 The prospect of a Japanese win looms large in the HK$20 million Audemars Piguet QE II Cup today but, regardless of today's result, racing fans might have to get used to strength in numbers from the land of the rising sun as a regular feature of Group races at Sha Tin.
I think our races will become a regular target for more Japanese horses, even away from these flagship meetings
Japanese visitors have played a major role for many years in the December international meeting and the spring Group One internationals taking place over the next seven days, but we have rarely seen them three-handed in a race with the level of quality Lovely Day, Satono Crown and Nuovo Record bring to the QE II this afternoon.
However, the Jockey Club believes that could change as the ease of the process, Hong Kong's freshly upgraded stud book status and the devaluation of the yen are making a perfect combination of factors to attract Japanese runners to Group races year round now that they have virtually all been thrown open to the world.
"The elevation of our Group races to Part One of the stud book is a key development that will probably start to make people in Japan think a lot more about using our races for enhancing breeding value," said the Jockey Club's chief executive Winfried Engelbrecht-Bresges yesterday.
"I think our races will become a regular target for more Japanese horses, even away from these flagship meetings like the AP QE II or the Champions Mile and Chairman's Sprint Prize next week. With the devaluation of the yen, our prize money now looks 30 per cent more attractive to Japanese owners. Particularly with, say, 2,400m horses, where the Japanese are traditionally very strong in depth and there is not a Group One race for all of them to win, there will be more people looking towards a race like the Champions & Chater Cup as the Group One on which to build a future stud career."
Just throwing races open does not mean visitors – Japan itself has scores of big races open to foreign competition which never attract a runner, but that is partly to do with how hard they are for anyone to win.
Japan offers few outlets at the Group One level for any specific section of the horse population – there are only two open Group One 1,600m races, for example, and one open Group One at 2,000m, and the depth of quality amongst the local horses makes them extremely difficult to win.
Of course, if we start to get a frequent influx or more Japanese visitors, we will need to lift our quality to compete
Very talented horses which are competitive enough as top five or six placegetters at the top level there, but still a length or two shy of beating Japan's very best, can go their entire careers without a Group One win.
Perhaps the 2012 winner of the QE II Cup, Rulership offers a case study – a high class horse with four Group wins at home, he contested eight Group Ones in Japan without ever finishing out of the top six and was placed in four but couldn't win one. It was his switch to Sha Tin that secured his breeding value and that group of horses, at all kinds of distances, might look at the rest of the Hong Kong Group One calendar instead of butting heads constantly at home.
"Add to this the fact that we are only four hours away, there is a minimum of travel as they are quarantined and trained at the racecourse where they will race and the whole process looks very appealing," said Engelbrecht-Bresges.
"An overseas win is seen as very important for any international stallion career. Trying to win a Group One in Europe, Dubai or Australia is a very cumbersome process for the Japanese, with the amount of travel and sometimes difficult quarantine restrictions working against them. Also, the timing of many of our races to offer a Group One opportunity at a time when there isn't a similar race available in Japan will carry weight as well.
"Of course, if we start to get a frequent influx or more Japanese visitors, we will need to lift our quality to compete but I'm optimistic that our owners will respond the right way to that. This is what international racing is all about."