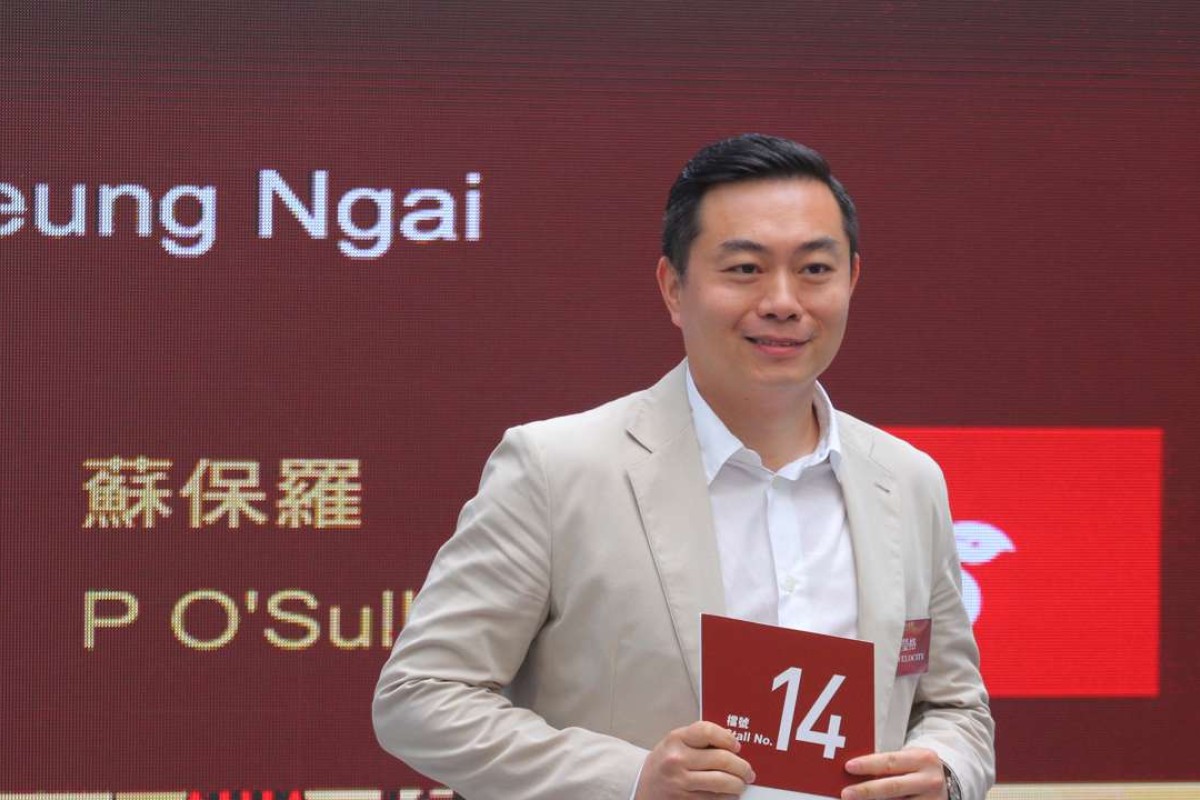 Owner Daniel Yeung Ngai appeared numbed by having chosen at random for Hong Kong's champion sprinter Aerovelocity to jump from gate 14 in a heavyweight Chairman's Sprint Prize on Sunday but leave it to jockey Zac Purton to provide the colour and flair.
After everything that's happened to the horse lately, he's had a right hook, a left jab and now he's copped one in the kidneys
"After everything that's happened to the horse lately, he's had a right hook, a left jab and now he's copped one in the kidneys," he said. "We're still in the ring, still on our feet but we are definitely looking shaky."
Aerovelocity has had as good a claim on the world's best sprinter hashtag in the past year and a half as any other horse, with Group One wins in three countries, but trainer Paul O'Sullivan has described the gelding's prep for Sunday as "not ideal" after a colic attack in Japan aborted his defence of the Takamatsunomiya Kinen there and complicated his training for this race.
It only got worse at yesterday's barrier draw and Aerovelocity will be looking to be just the fifth winner from gate 14 in the last 158 Group and feature events over the Sha Tin 1,200m.
A good proportion of those races would not have had 14 runners and the other good news is that three of the four have come in the last 18 months by Peniaphobia (twice) and Able Friend so it isn't impossible but, as Purton added, he and O'Sullivan will "now have to have a really good think about what to do."
The draw proceeded more simply for the other major chances, with Australia's Buffering ideal in gate three after trainer Rob Heathcote had four in mind if he'd picked his own, and Chautauqua well placed in barrier six although co-trainer John Hawkes said connections would not be seduced by the gate into having the grey any closer than he usually is positioned towards the rear.
"He's a horse that needs to find his feet, he'll be wherever he is comfortable at whatever speed they're going," he said. "We've got speed inside and outside so that looks suitable."
Tony Cruz said there would be no change either to the pattern of Peniaphobia (gate eight), who would be "straight to the lead" and all of that was music to Richard Gibson's ears as gate five provides his Gold-Fun with a nice trip following a good speed he will appreciate.
"The thing about inside draws is you have to get to the outside at some stage," said trainer John Size of Amazing Kids (gate four). "But I'm confident they'll string out, there looks good speed and he shouldn't have much trouble getting clear. Thewizardofoz is in nine but he has the ability to be wherever you want to put him and three wide with cover would be suitable – that's how these 1,200m races are often won."
A slightly smaller field from a less demanding start in the Champions Mile meant that barriers were not seen as being as crucial but the key could be where the only front-running horses drew – Packing Pins (one), Contentment (two) and Beauty Flame (three).
Cruz said Beauty Flame will be the leader, as is his regular style, which would suit Size (Contentment) and Ricky Yiu Poon-fai (Packing Pins), whose runners generally like one to follow anyway but their low draws ensure that whatever speed there might have been in the race will now have disappeared barring something unusual.
Will that stop Maurice (gate six)?
He is not a horse to be used early but even so, he should find himself in front of some notable slow beginners drawn outside him like Beauty Only (10), Godolphin's Bow Creek (11) and Secret Weapon (eight).
"The gate is not too bad – it's good in my opinion," said jockey Joao Moreira. "He's going to find it much easier to find a position with cover from there than he had to do in December when he won from gate 11."
Gibson said he wasn't displeased with nine for Hong Kong Mile runner-up Giant Treasure, as he wants him outside horses making his finishing run and being a chaser rather than being the chased.