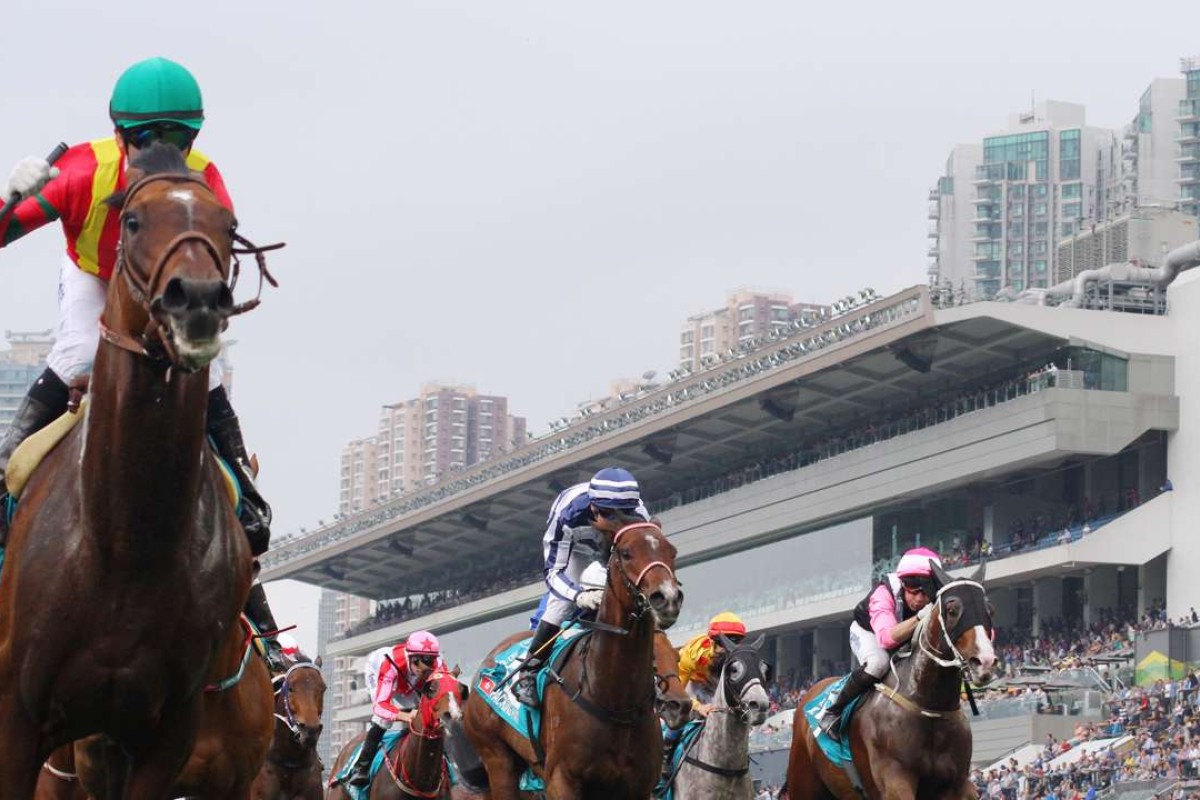 Believe the hype. They came, they saw, they conquered and more importantly, Chautauqua and Maurice did everything that was expected and lived up to their billing as the world's best sprinter and miler at Sha Tin on Sunday.
Travelling, winning overseas, with the boys, does it get better than that?
Even great horses don't always stick to the script but, when Chautauqua dropped out of a passing cloud to overwhelm his Chairman's Sprint Prize rivals the story was intact and half an hour later, the second promise was met when Maurice gave Joao Moreira more problems pulling him up after the race than in winning it.
In the lead-up, the Chairman's Sprint Prize had hijacked the Champions Mile meeting for attention and perhaps it still did on the day because Maurice was calmly ruthless rather than spectacular.
There was and probably won't ever be such luxury for a horse with Chautauqua's style but heart surgeons build their businesses on horses like him and even jockey Tommy Berry admitted to needing a good hosing down.
"I got to the 250m and said, take a deep breath, you've got the race won because the last 200m is his best part and I was in striking distance, so I took it back a notch as I was starting to get a bit excited myself," Berry said.
For Chautauqua's nominal trainer, Michael Hawkes, the hosing down was required about 15 minutes earlier when the grey wandered into territory that horse trainers only see in nightmares – pulling a shoe off as he went to walk out to race. Not once, twice. The farrier who had fixed things up the first time was being ironed out by medical staff when he got the call to go back.
"When he pulled the shoe, I was stressed," Hawkes admitted. "The same shoe twice, he trod on himself. I think I was a lot more worked up than he was. That was mind-blowing."
Michael Hawkes is the nominal trainer – horses cannot be officially trained by more than one person in Hong Kong – but in Australia, Chautauqua runs under the "Team Hawkes" banner of Michael, his brother Wayne and their father, Australian Hall Of Fame trainer John.
Hawkes senior had a low-key start to the day, mucking out stables while Chautauqua had a leg stretch in the morning, but by 4pm he was calling it the biggest moment of his career: "You know me – I'm only a battler. I've had champions, Octagonal, Lohnro, All Too Hard ... but this has to be right up the top. Travelling, winning overseas, with the boys, does it get better than that?"
WATCH: Chautauqua shows his class with a last-to-first victory
Jockey Brett Prebble's day consisted of thinking he had both the majors won at some point, but he had a notion each time that it couldn't last.
"Lucky Bubbles was in a great spot but I was concerned at halfway when the leaders were going at such a breakneck speed," he said. "I knew they were setting it up for Chautauqua and I couldn't get enough of a break. With Contentment, I always felt he'd give me a good kick but Maurice was on us quickly and just too much horse. You could take him anywhere and he'd win."
Moreira has sat on armchairs that gave him more trouble than Maurice, at least before the line, but stopped short of calling him the best horse he has ridden after strolling in.
"Wow – he was breathtaking," Moreira said. "Brett called out to me as we crossed the line – hey Joao, slow down! but I couldn't – even 200m after the line I had to say, hey buddy, it's over, you can stop now."
WATCH: Maurice blows his rivals away for Team Japan
While the Jockey Club doesn't actually cheer for anyone in particular, there was nothing wrong with how the results fell with an eye to the future.
"Last week, we saw a win by a Hong Kong horse, Werther, an emerging star and this week we saw our horses bettered by champions from Australia and Japan," said chief executive Winfried Engelbrecht-Bresges. "It shows that horses can come from anywhere in the world and race successfully here – I only hope that our Australian friends got to see Chautauqua's win because I hear the telecasts are not always as good as they could be there. Overall, this was a fantastic event and a great platform to build on and we have plans to do just that."