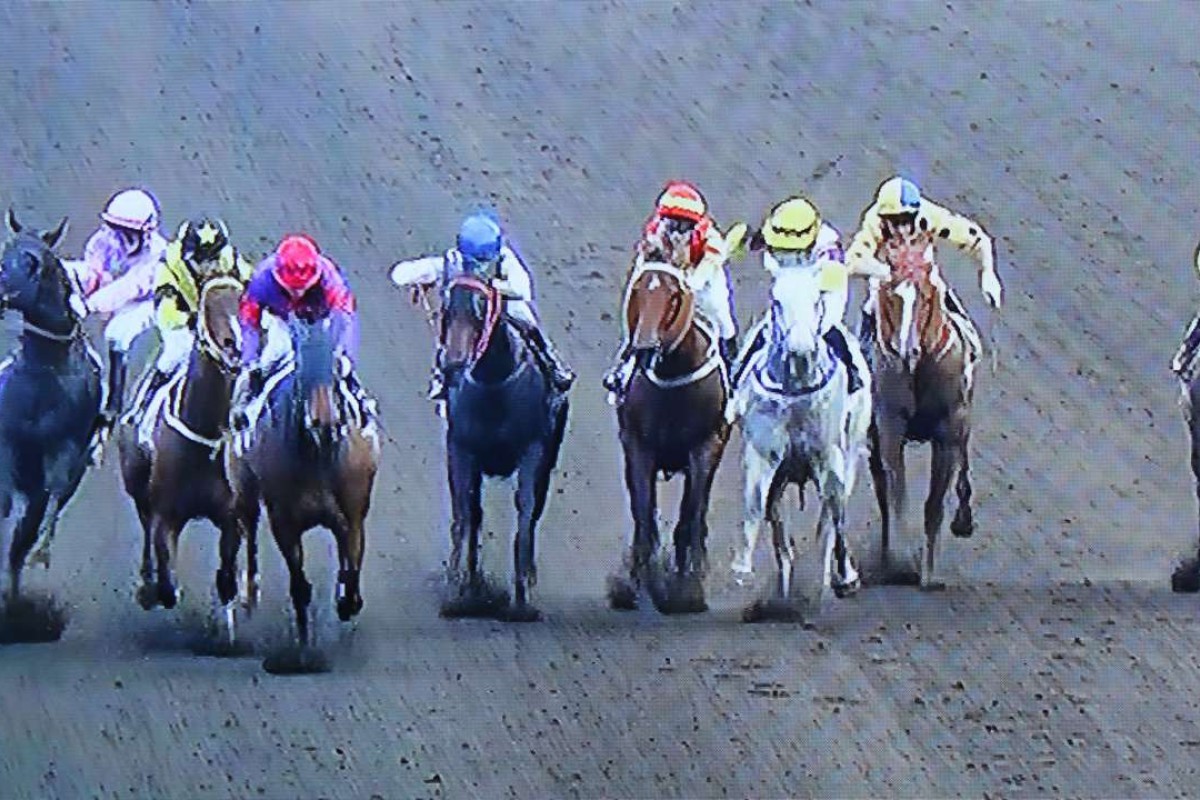 Trainer Me Tsui Yu-sak took out both of the all-weather contests at Sha Tin but the two races provided very different experiences for top apprentice Kei Chiong Ka-kei, who won the first on Flying Godspell then pulled off a spectacular rodeo act in a near-fall in the second.
Flying Godspell was relatively straightforward, driving to the front then holding off the late charges of dead-heaters Respect and Happy Journey to cling to victory, but her mount Joyful Moments provided some rather hairy moments late in the day.
Third back on the rail, Chiong went to push up along the rail halfway up the straight when a gap closed and she had to check severely and all but came off the Richard Gibson-trained gelding.
"I thought there was a gap there and I thought I still had a chance so, when I saw the gap there, I went for it and then my horse responded but the gap had closed," Chiong barely recalled later.
"I think I kept my left foot in the iron but it happened so fast that I can't even remember – I think I showed good balance."
Chief steward Kim Kelly agreed that Chiong had not erred in going for a run that wasn't there but was a victim of circumstances.
"In our view, there was a run that opened when Fish 'N' Chips shifted out half a horse, and she was right to aim for it, but Fish 'N' Chips shifted in again before Joyful Moments was able to establish himself in the run and Kei Chiong's horse was laying out at the same time, which made things more difficult," Kelly said.
Chad Schofield's gem gives Danny Shum a Supreme Profit in Centenary Vase
Her 53rd Hong Kong winner happened in a comfortable fashion, with three-year-old Flying Godspell beginning cleanly and Chiong never saw another horsed after he found the lead.
"Sometimes he can miss the start but today he jumped really well, so it was easy to be up on the speed," she said.
"It was only his fourth start and he is still a young horse that can get better. That leaves me with 17 winners to get to lose my five-pound claim, the season is only half over so I hope that I will get them before the end of the season."
Balls and all: why Hong Kong horses are mostly geldings
Alex Lai Hoi-wing guided Fight Hero to victory in the Peach Blossom Handicap (1,200m) to complete Tsui's double.