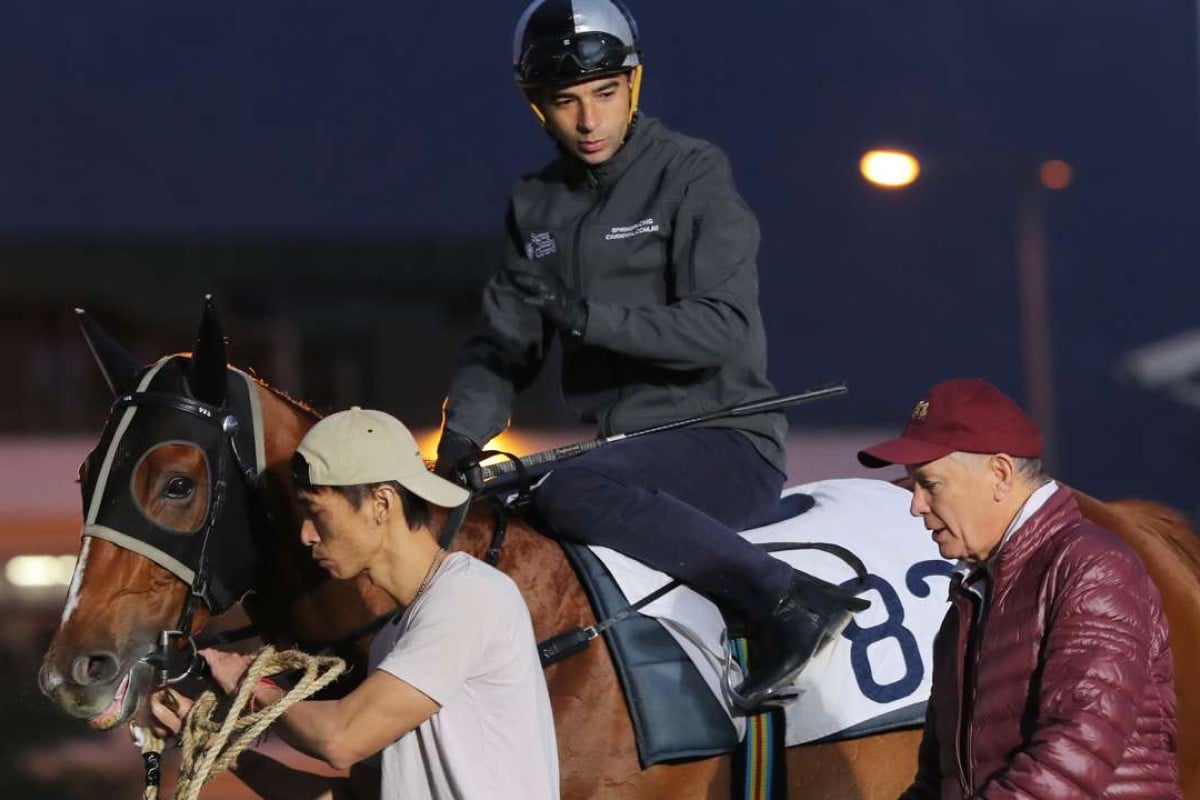 Street rapper material it was not but champion jockey Joao Moreira's impromptu joyous jig said everything necessary about his barrier draw for the HK$18 million BMW Hong Kong Derby favourite Rapper Dragon.
The four-year-old, heading up John Moore's record-equalling six-strong assault on Sunday's race, appeared to only strengthen his grip on the classic at a Sha Tin function on Thursday when owner Albert Hung Chao-hong peeled back the seal on his toy BMW to reveal gate four, and Moreira, quietly watching at a distance, broke into a happy dance.
"Albert asked me what gate I wanted, I said four to six," said an equally pleased Moore. "He got four, it couldn't be better for him. We all know Rapper Dragon has the early gate speed, he's going to get a great position and going to be given every chance from there.
"He's the clear first choice on ratings, we know Joao will be all out to win his first Derby in Hong Kong and I'm sure he's going to give him one of his best rides ever."
'The race I want to win most': Joao Moreira's Derby dreams and the horse he fears most
Elsewhere among his team, Moore probably collected more double-digit draws than he might ideally have wished. From his six runners, the one horse he dearly wanted drawn low was Helene Charisma, so he could follow the rail as an antidote to his habit of laying in but that plan was torpedoed with barrier 14, while Eagle Way (10) and Beauty Generation (12) also emerged with awkward launching pads.
"It was a mixed draw and some are a little on the wide side, although, for some of them, it doesn't matter," Moore said.
Having copped an earful, Zac Purton hoping to inflict pain on others in Hong Kong Derby
"A horse like Eagle Way, he settled midfield from a similar gate in the Queensland Derby and came home strong. We won't be going as far forward on Beauty Generation, and I'd expect Zac Purton will midfield, one or two off the fence, and waiting for the pace to slow at the 1,200m as it does every year and hoping to work into it from there.
"Of mine, Rodrico is probably one who will take a forward position from gate seven – he raced like that in Australia."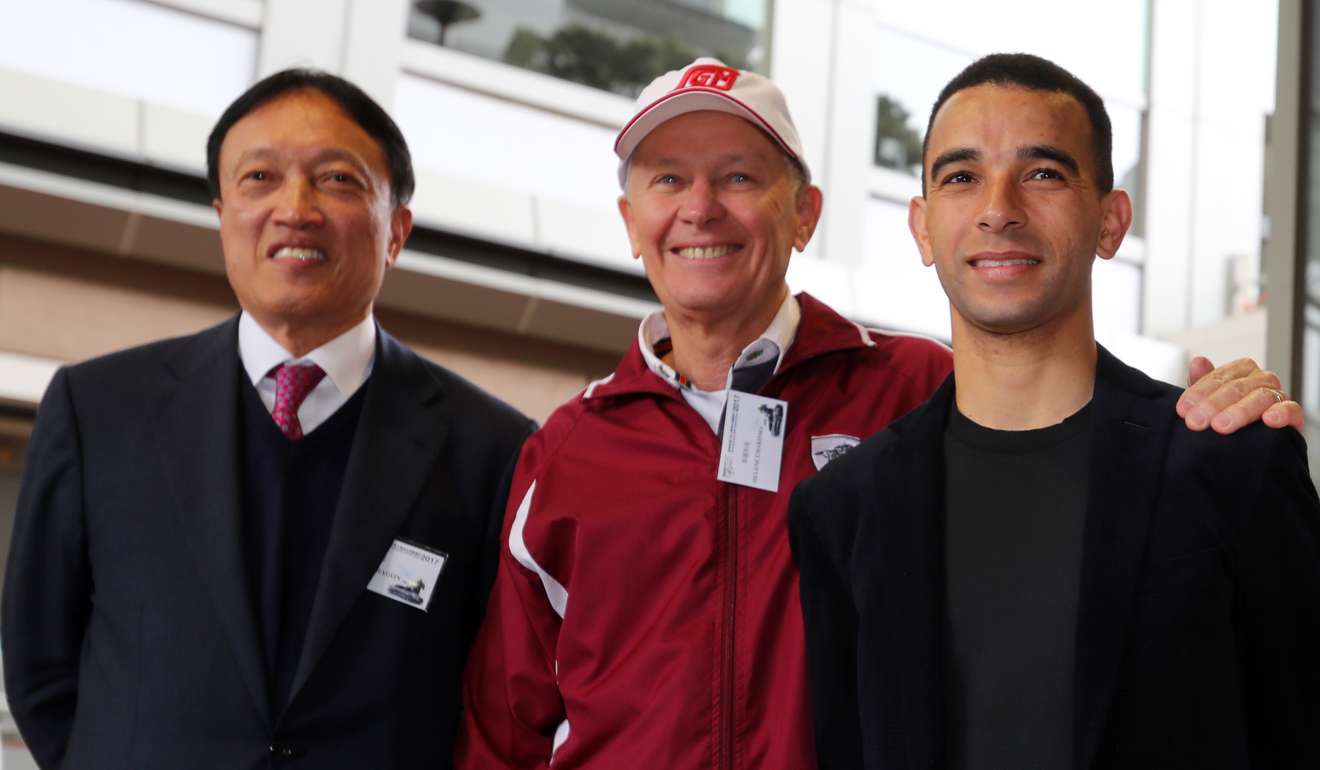 John Size had a rare streak of luck at the draw as his three runners – Dinozzo (two), Prawn Baba (three) and My Darling (six) all drew low – but the champion trainer wasn't so sure.
"I'm happy enough with that but the low draws aren't always the plus they seem, there can be trouble down on the inside around the final turn. I've won the race twice and they both drew the car park," Size said, and history does suggest that the draw is over emphasised.
It may be counter intuitive considering what a daunting start the 2,000m barrier is visually but double-digit draws hold their own in all feature races at Sha Tin and the last six Derby winners have drawn 14, 14, three, 10, 12 and three for Werther last year.
What has been crucial to the Derby in the past has been the unusual stop-start pacing that the 2,000m course seems to produce and trainer Tony Cruz will surprise some by definitively calling that he did not intend to lead the race with Circuit Hassler from gate 11.
In Tony we trust: Gerald Mosse fears second-up dip for Cruz's Gold Mount in Hong Kong Derby
"He may be handy but not leading. I thought John Size's horse, My Darling, would probably lead," Cruz said.
"If you look at the draw, the faster horses have mostly drawn inside and the horses with no speed have drawn wide so there doesn't look a strong pace. But I'm happy with Gold Mount drawing in the middle and Pakistan Star has no speed so he will get back anyway and gate 13 won't make any difference to him."
Only five trainers are represented in the Derby and Peter Ho Leung (Limitless) and Danny Shum Chap-shing (Seasons Bloom) got low draws to let their runners relax and save themselves for their big finishes.
Neil Callan praying for dream Hong Kong Derby run on eager Limitless
"It's 50-50, I think," Shum said, echoing Size's view. "One is a good draw in the sense that you save the ground but then it can be a disadvantage because, on the A track, they will all come around from behind on the outside. I think Nash Rawiller has to find a way through, otherwise it will be difficult."