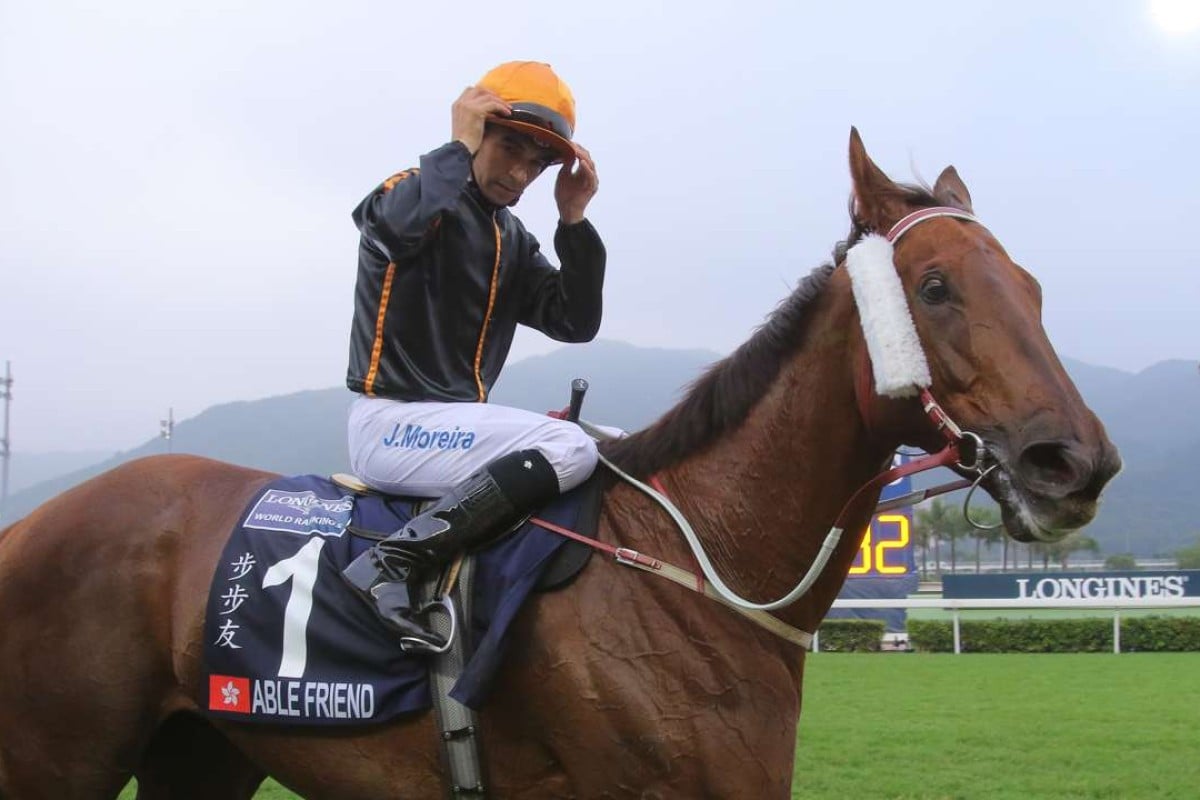 Able Friend has been scratched from Sunday's Sha Tin meeting and trainer John Moore hopes the former Horse of the Year's right foot injury isn't a recurrence of an issue that kept his superstar sidelined through much of 2016.
Able Friend was withdrawn from the 1,400m Class One after failing to overcome lameness and was set to undergo MRI scans on Friday at Sha Tin.
"Obviously we hope it isn't the same deep flexor tendon issue as previously and is just a stone bruise or an abscess," Moore said. "The injury showed itself after he came back off the track this week, we thought it might be a shoeing problem, as he does have very thin hoof walls."
Moore refused to be drawn on the seven-year-old's racing future.
"Let's not get ahead of ourselves before we see an MRI, after we get the scans done and take a look, we can go from there," he said. "We are so lucky here in Hong Kong that we can get horses straight into the hospital adjacent to the stables, without having to walk them around too much or float them."