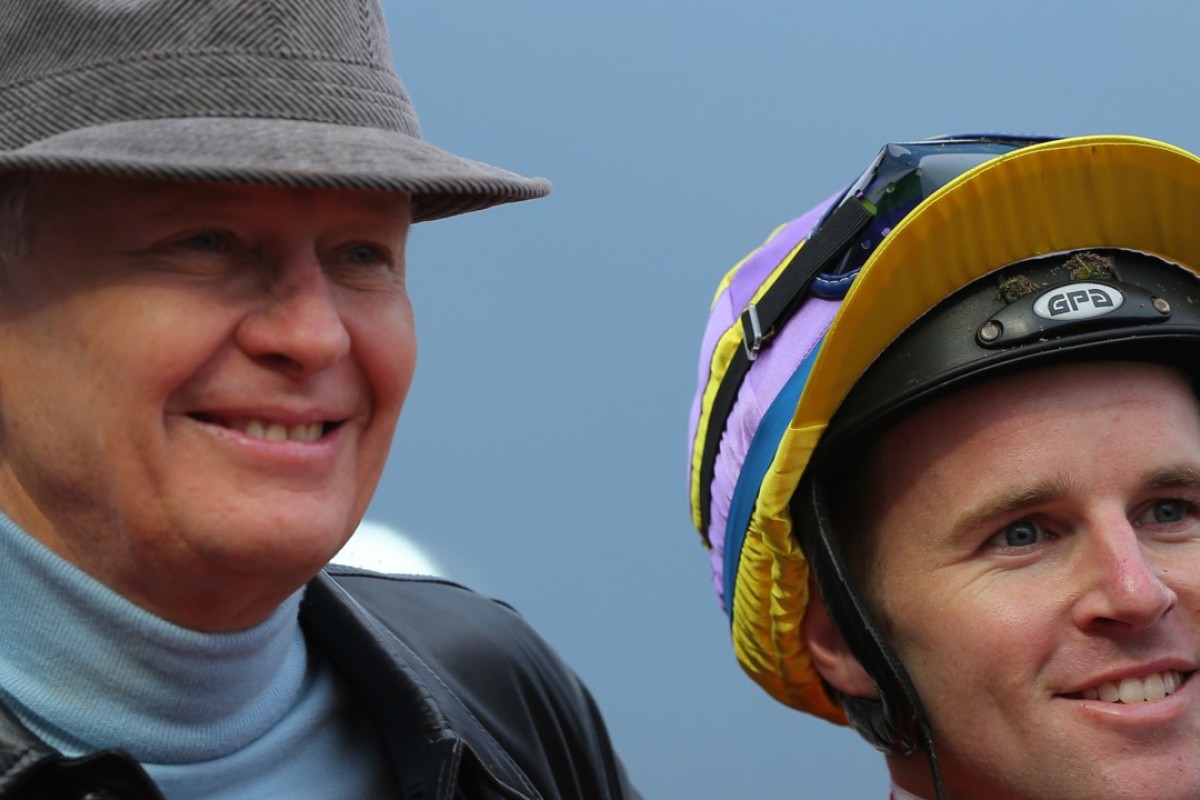 The news that Tommy Berry would join John Moore's yard next season as a retained rider was the worst-kept secret in Hong Kong racing before it was rubber stamped at last week's Licensing Committee meeting.
Stable retained jockeys are well and truly out of fashion these days, and quite of few of those there have been since the turn of the century have been more like engagements of convenience which enabled riders to get a toehold here when club jockey tickets weren't available to them.
However, it is still an arrangement for jockey, trainer and the stable owners who stump up the retainer which has some key positives and Berry's appointment is a reminder that Moore was part of the most successful jockey-stable relationship of recent times with Darren Beadman.
Moore had been a successful trainer, of course, for many years before Beadman turned up in 2007-08 (and had been through his fair share of retained jockeys too) but he often said during Beadman's four-and-a-half-year tenure that the relationship had made him a better trainer.
Beadman had made his name less as a gun for hire jumping on and off horses and more as an integral part of the training team over a long period, alongside trainers like Bart Cummings and, more formally, John Hawkes.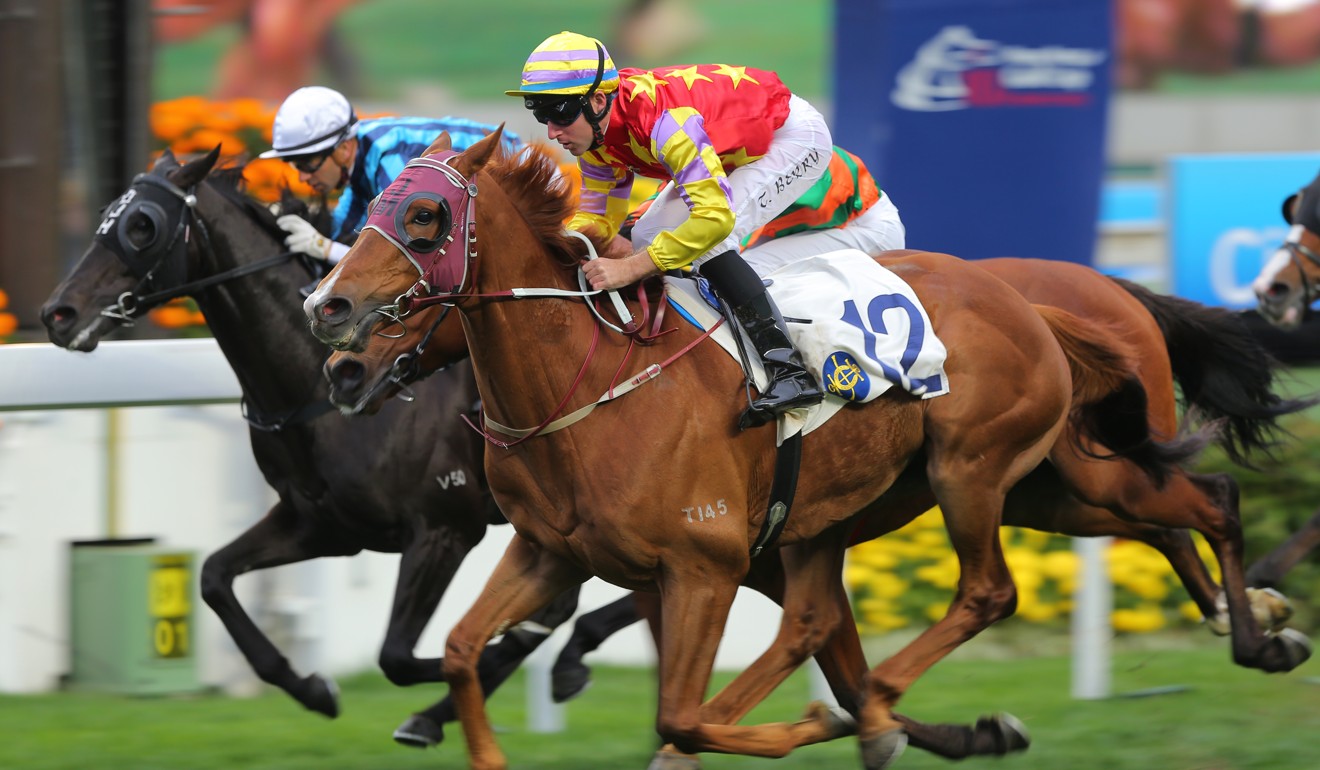 Coincidentally, as Moore's first retainer since Beadman was announced, Beadman won his first Group One as a trainer with Impending for Godolphin after acting as Sheik Mohammed's fill-in trainer for the past six weeks after John O'Shea quit the post. (Beadman had won Group Ones on both Impending's sire and dam just to add some wonder to the occasion.)
Berry, too, has had a close association with the training team of John Hawkes and his sons, Michael and Wayne, so perhaps that is also the kind of partnership Moore is looking for with him.
Moore's success certainly hasn't slowed since Beadman's career-ending injury in 2012 – the likes of Military Attack, Designs On Rome, Able Friend and Werther have arguably given him his best years, so he can do it all without having a stable jockey – but perhaps he is looking to Berry to give his final years as a trainer at Sha Tin an added boost of the kind Beadman gave the yard.
There has certainly been a hint of nostalgia for that in his relationship with Sam Clipperton, who Moore has frequently referred to as a "part of team Moore" all season.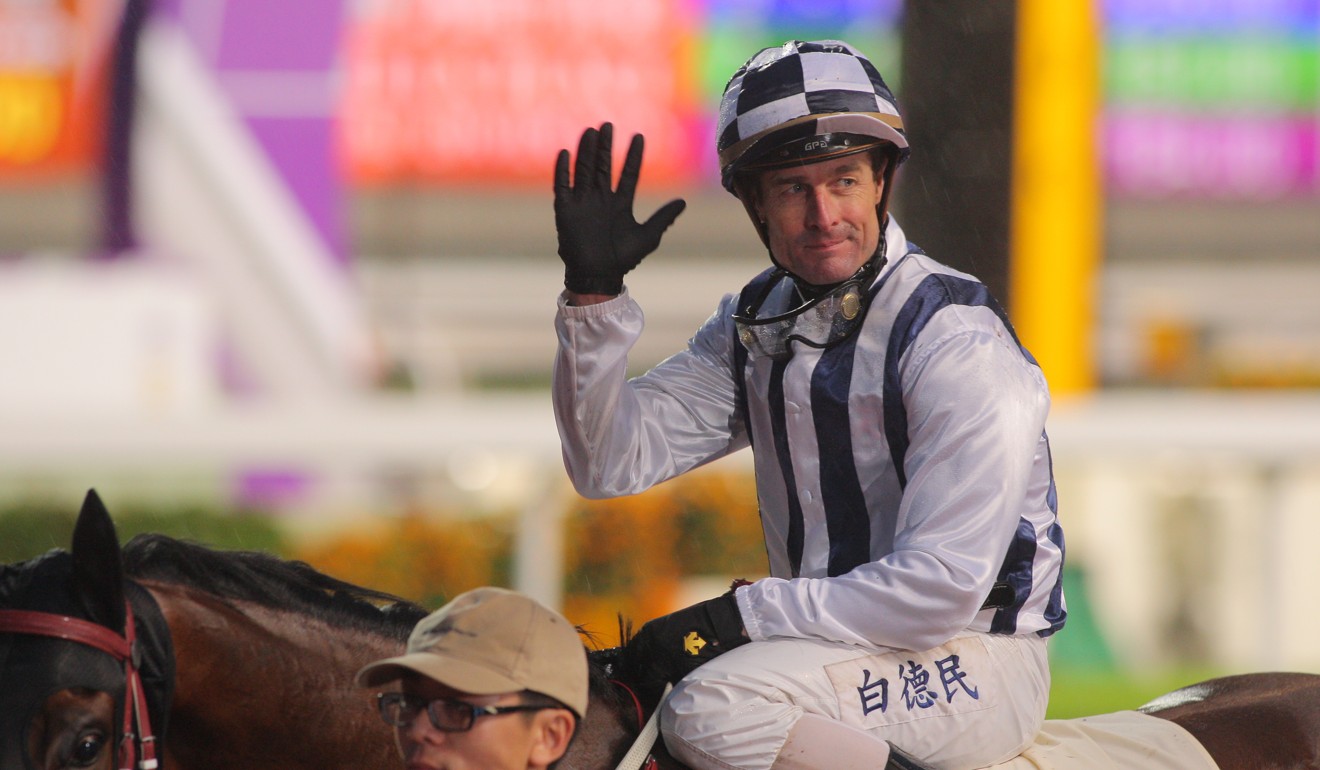 Clipperton is a world class talent on the rise who has had a great freshman year and, no doubt, will still have a part to play in the stable but perhaps Moore preferred that Berry has a few more miles on the experience clock.
The cost of coming to Hong Kong? Tommy Berry risks Chautauqua ride in joining John Moore stable
Although Moore can call on any jockey in town, the fashion these days is for jockeys and trainers to switch rides and riders as often as they change their socks, and that doesn't encourage a situation where jockeys and handlers work on horses and iron out any wrinkles together.
The position is going to cost Berry the ride on nominal favourite Chautauqua, assuming he makes it to post for the proposed AU$10 million Everest in October, so he already has some skin in the game, but the upside looks even stronger if Moore maintains his place as the premier big money trainer in town.
Jockey club takes step forward in assisting prospective owners
Last week there were some other coincidences that caught our attention juxtaposed with the release of the new list of ownership permits.
It seemed timely that it was the week that leading bloodstock agent David Price held a celebration dinner with many of the owners of his first 500 wins with horses he sold to Hong Kong.
We also saw the retirement of Designs On Rome and Blazing Speed, two top class talents sold here by highly successful agents in Alistair Donald (of Sackville Donald) and Dan O'Donnell, respectively.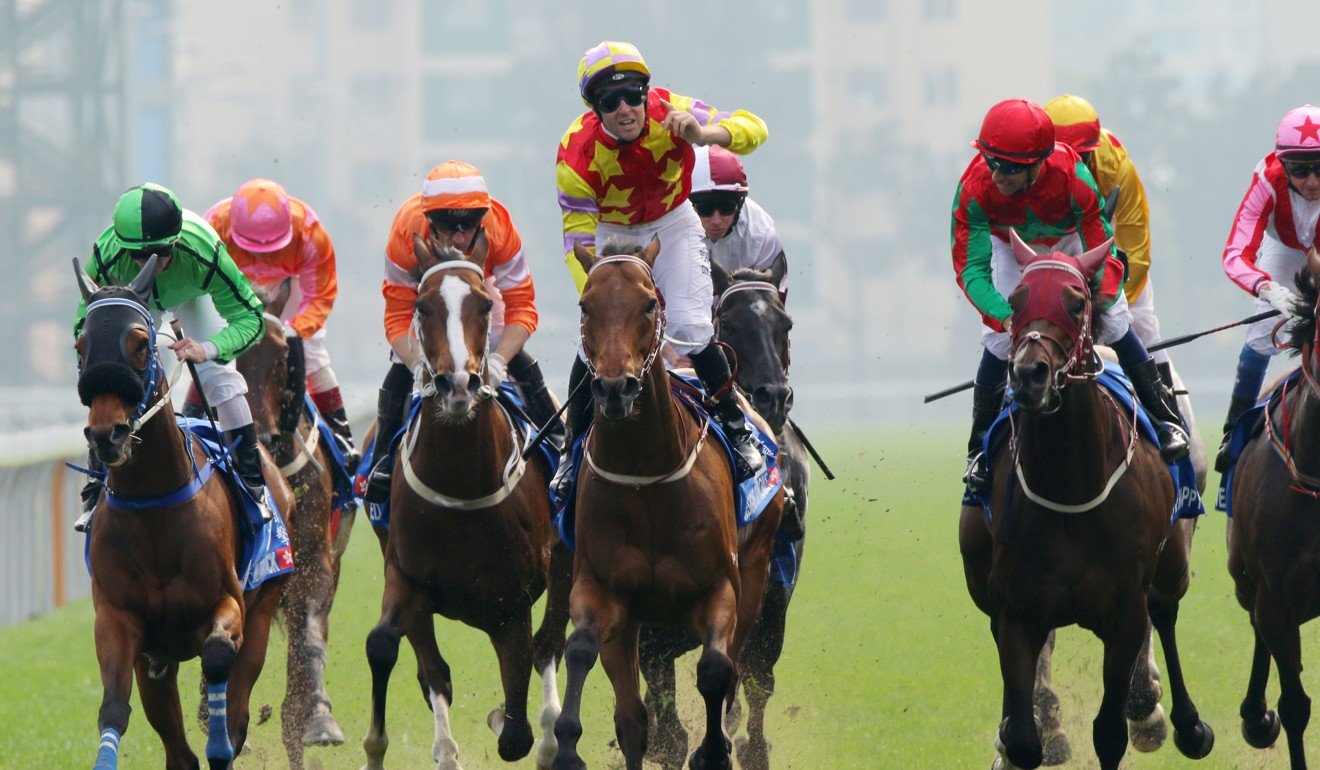 For some years, there had been a concept floating about at Sports Road that there should be an official register of bloodstock agents so that owners, finding themselves with a permit, could have a look at the list, survey the success achieved and help them to make a decision on where they might source the horse to fill their permit.
It was a great idea – people involved in racing on a daily basis forget that it must appear as a field of land mines to the uninitiated wanting to get involved for the first time in the ownership gamble and anything that make it easier and (perhaps a little) safer should be applauded.
No surprise Hong Kong couldn't win in Japan, only superstars can
Well, we confess we somehow missed it but there is just such a list on the Jockey Club's website now, and nobody ever publicised it.
You'll find it through the Membership page, following drop down menus to Horse Owner, Ownership Journey and Owning Your Horse.
Take a cut lunch because it's a hike and you certainly wouldn't find it just driving by and that's the excuse we're offering for not knowing of its existence until now.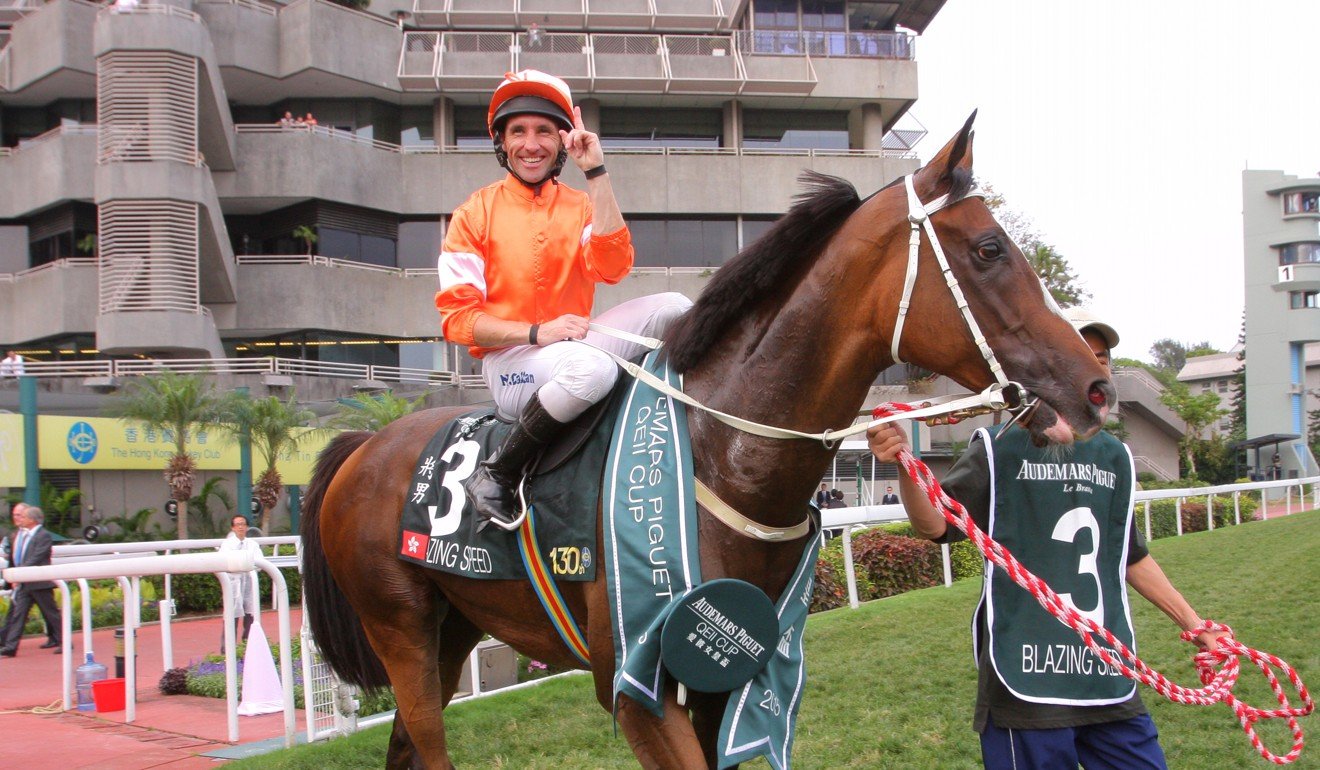 It is very well hidden (and maybe that suits some agents who would prefer not to have their purchases and results scrutinised?) The page looks to have only been put up somewhat recently, as the lists don't have any history before last season's crop, but it's a starting point which can be built on over time and trainers, as well as agents, are also listed there.
Ben So breaks arm, Keith Yeung walks away from horror fall at Sha Tin
When this was only a concept, there was some talk of making registration compulsory as an added protection for the club's owners, since the legitimate agents would have no qualms with that, but we can't see whether that is the case at this stage.
Ideally, it will provide a reference point where owners, especially new permit holders, can find contact information for agents and, more importantly, to see if the sales pitch is backed up by consistent success or is just a lot of hot air.