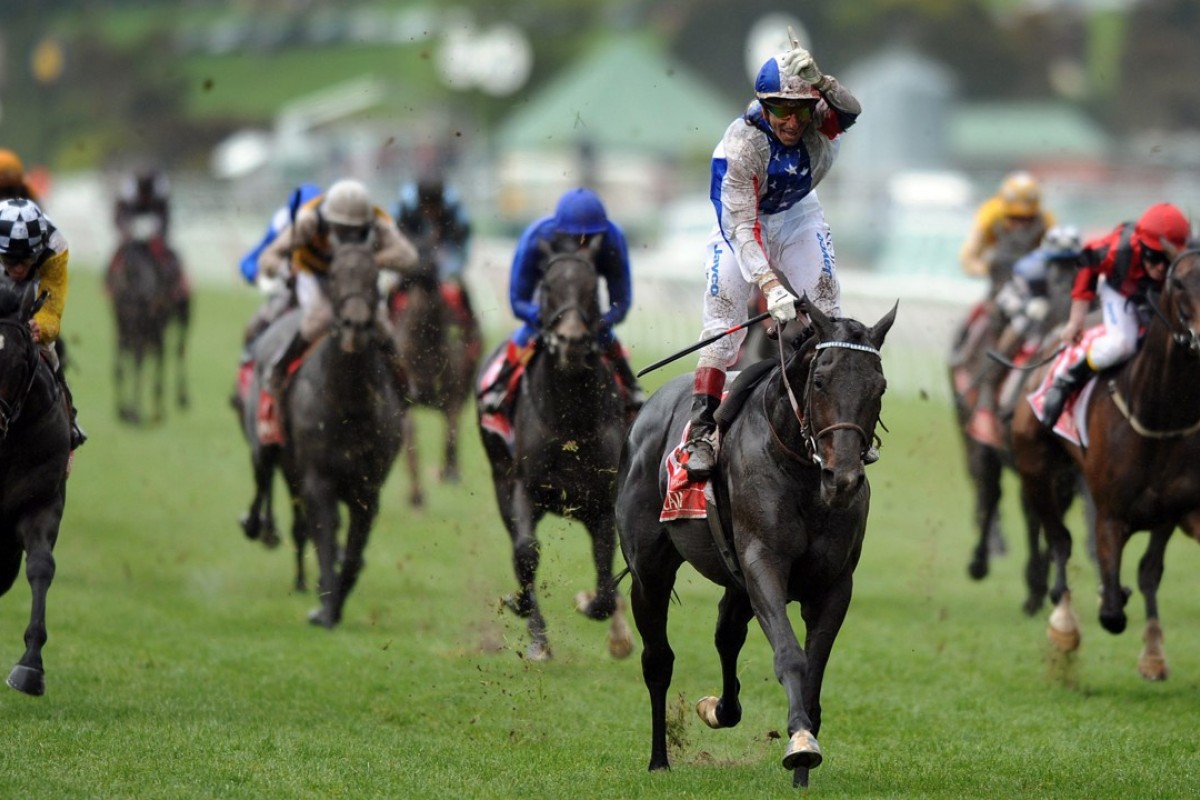 The matters of how, why, when and if Hong Kong-based jockeys are released to ride at major meetings overseas had already been slated for official discussion next month, but the suspensions of Chad Schofield and Joao Moreira on Caulfield Cup day are certain to have spiced up those discussions.
Over the years, seeing riders from the Sha Tin colony joining Group One contests around the world and specifically (in terms of quantity) Australian Group Ones, has moved from occasional to commonplace.
And many of those jockeys have been victorious. Brett Prebble has a Golden Slipper and Melbourne Cup, among others, from these flying visits. Gerald Mosse won a Melbourne Cup from a Hong Kong base. Zac Purton has a significant haul including a Caulfield Cup. Moreira, Douglas Whyte, Glen Boss, Darren Beadman… the list goes on.
Club jockeys, with accommodation and other expenses provided by the Jockey Club, aren't simply allowed to go where and when they want, but the trips are an acknowledged sweetener to being a Hong Kong-based rider.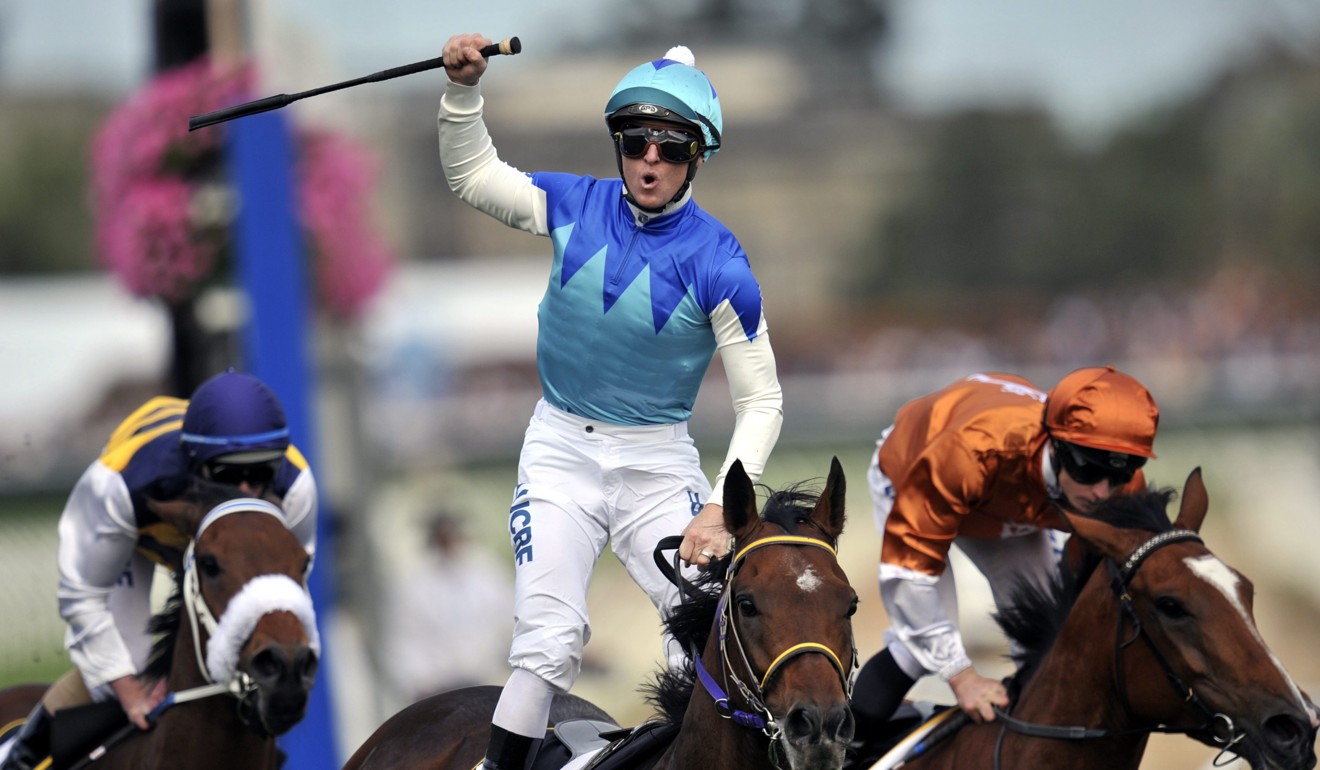 Whenever the usual scuttlebutt surfaces that Moreira is about to drop Hong Kong for Godolphin or wherever, the question always has to be asked; why?
As a club contracted rider he can go and win majors all over the place provided they don't clash with Hong Kong dates, so he gets the best of both worlds and was able to win more prize money in the year than any jockey on earth a couple of seasons ago.
We particularly noted club jockeys above because a stable retained jockey is in a different situation (albeit they have become a rarity and the lines blurred) as their expenses are paid by their stable's owners and they should therefore be beholden to them for permission.
We felt the Jockey Club was out of order in preventing Tommy Berry from returning to Sydney to ride Chautauqua in The Everest, but it played out the way it did as he counts as a member of the available jockey population, so losing one is never ideal.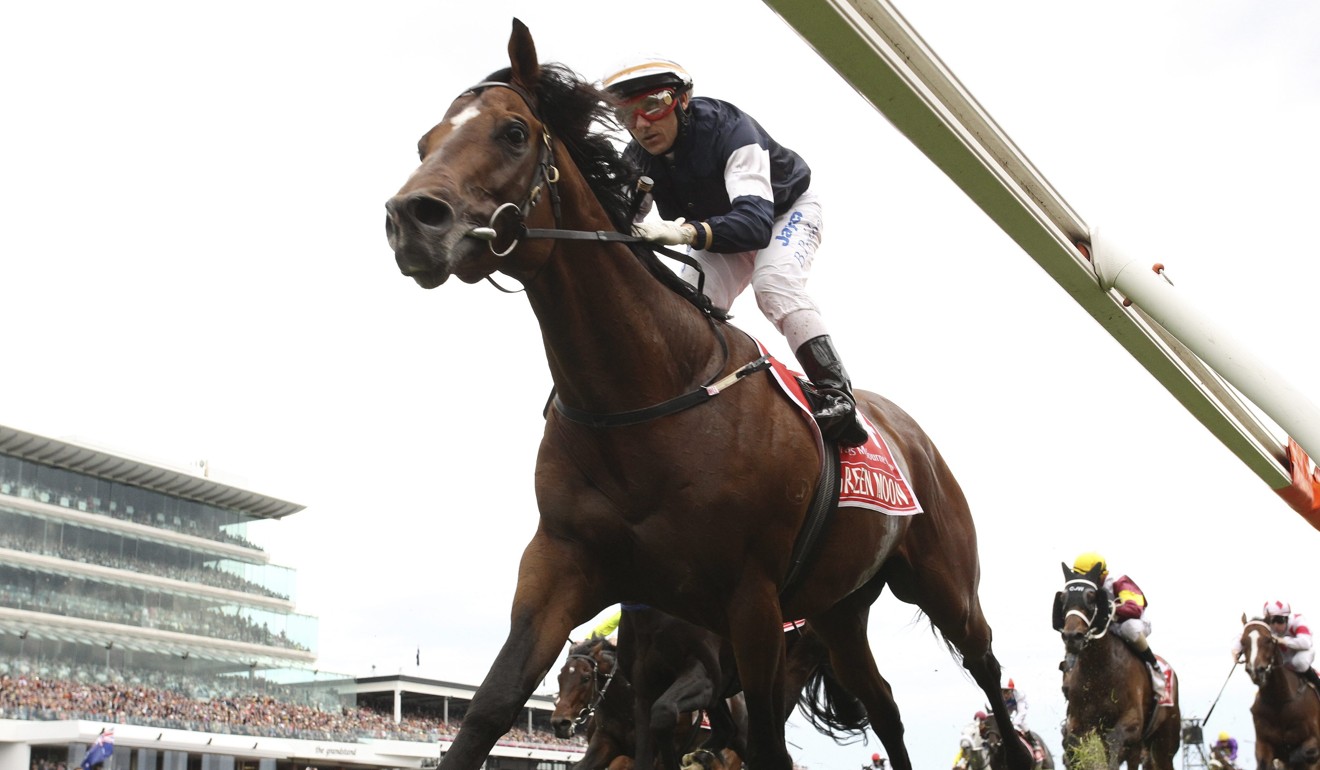 The flip side of that argument is that the club removed strict restrictions on retained jockeys years ago to allow them virtually unlimited outside rides and more supervision was the price paid.
Anyway, this expanding practice of slipping away for Group Ones has not been only for the benefit of the jockeys, but a subtle piece of branding for the Jockey Club.
Wins in big name races are evidence supporting claims of the strength of Hong Kong's jockeys' room so the club has been in favour, as long it suited the club.
Joao Moreira goes winless, only bringing a suspension back from Caulfield
But there have been unintended complications. When Mosse won the Melbourne Cup, the club was put in the position of releasing him from midweek ridesto be part of the post-Cup media and celebration circus, or risked looking like sour-faced fun police.
Two years later, the same happened with Prebble and last year it was only a tight finish going the wrong way that stood between Moreira and a fresh test for the situation.
Then there was Moreira and Purton having to miss a Sha Tin card in October 2015 after their overnight flight from Sydney was diverted to Taipei due to a typhoon. The next time there was even a hint of typhoon intervention, permission to travel was withdrawn.
Still, typhoons are acts of nature, while suspensions, fatigue and injuries are a normal day at the office for a jockey.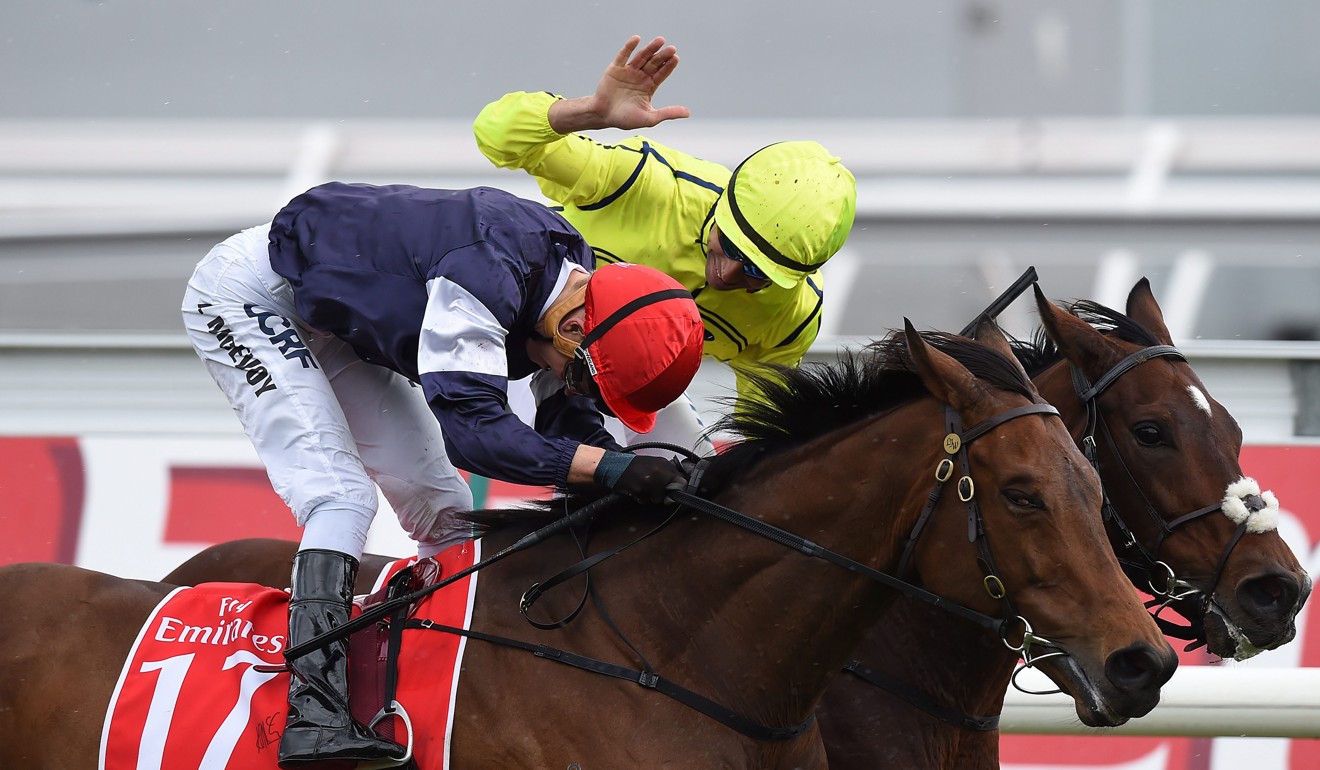 In May, Moreira rode at an Adelaide Group One day, going winless before flying back to Sha Tin the next day for his usual full book, including odds-on favourites in the Champions Mile and Chairman's Sprint Prize.
In Adelaide, his final ride was severely checked and the Magic Man wasn't the only one who went up in the air as anyone watching considered the very real proposition that he could have fallen and been hurt.
What was in it for the Jockey Club to release their star turn for a Group One somewhere else if it meant him missing two of its own?
Typhoon Haima threatens to blow away Melbourne Spring Carnival hopes of top Hong Kong jockeys Joao Moreira and Sam Clipperton
Just a few weeks ago, Moreira rode Happy Valley on Wednesday night, flew to Australia on Thursday to ride in Melbourne on Friday night, Sydney on Saturday and then an overnight flight back for Sha Tin. There was nothing in his riding to suggest fatigue was a factor on National Day, but the question was raised in the halls of power.
That was when the question was placed on the agenda for discussion on whether these flying raids should be managed differently by the club, which has left quantity and quality of rides to self-regulation by jockeys.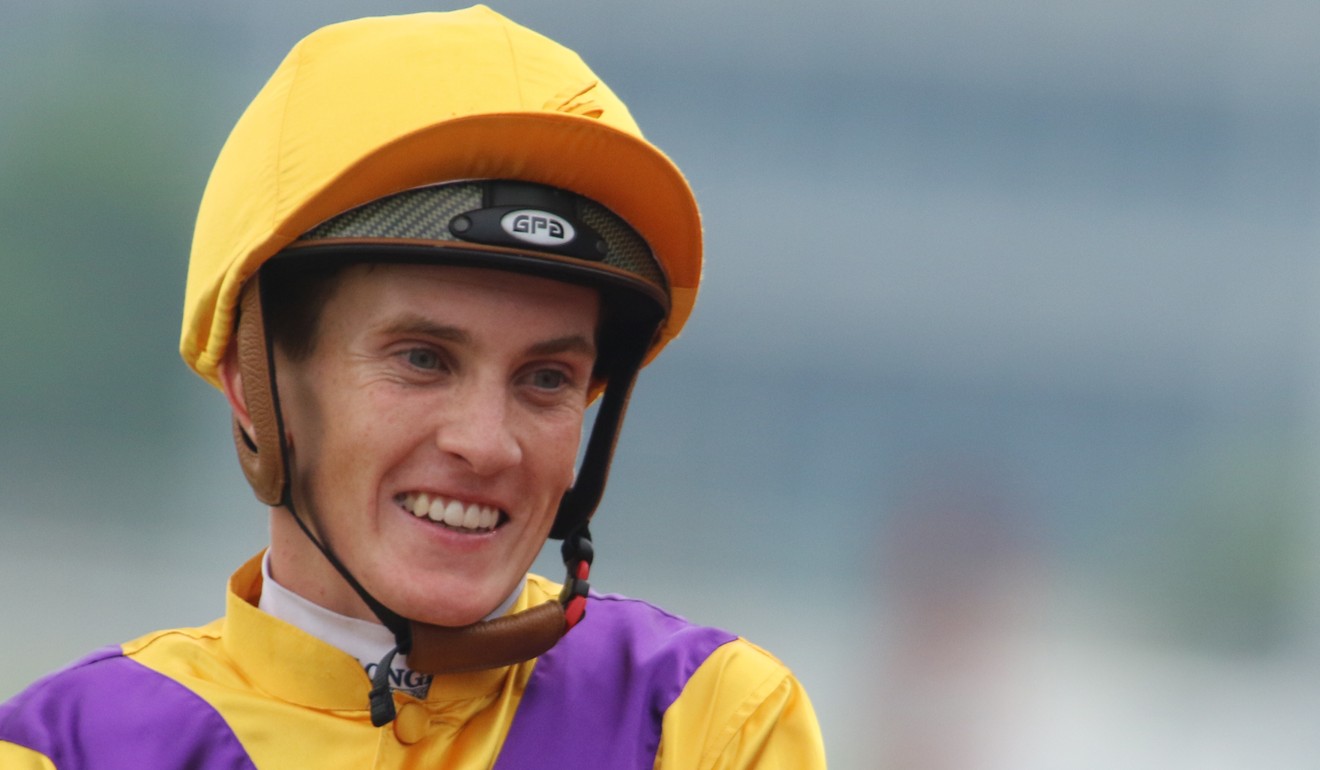 Saturday's suspensions, particularly Moreira's on a horse at 80-1 in a support race, will sharpen those discussions at the racing committee meeting next month.
They aren't the only riders to return from Group One travels with a suspension but a ban at a feature day in Melbourne carries an extra sting.
Unlike rules in Sydney and Brisbane, stewards in Melbourne have no discretion to defer a ban. It starts immediately, unless fields for a meeting are already published and the jockey paid up; since Wednesday's Happy Valley fields were declared on Monday, neither Schofield nor Moreira was regarded as having a pre-existing commitment when their penalty was handed down and their bans began immediately.
Owners have been disappointed, trainers scramble for a suitable rider – if any is available two days prior – and then there's the what if. What if last Saturday was the Saturday before international week? Moreira would then be ineligible to ride at the International Jockeys' Championship and international races and, as a signatory to global agreements to reciprocate penalties, the Jockey Club's hands would be tied.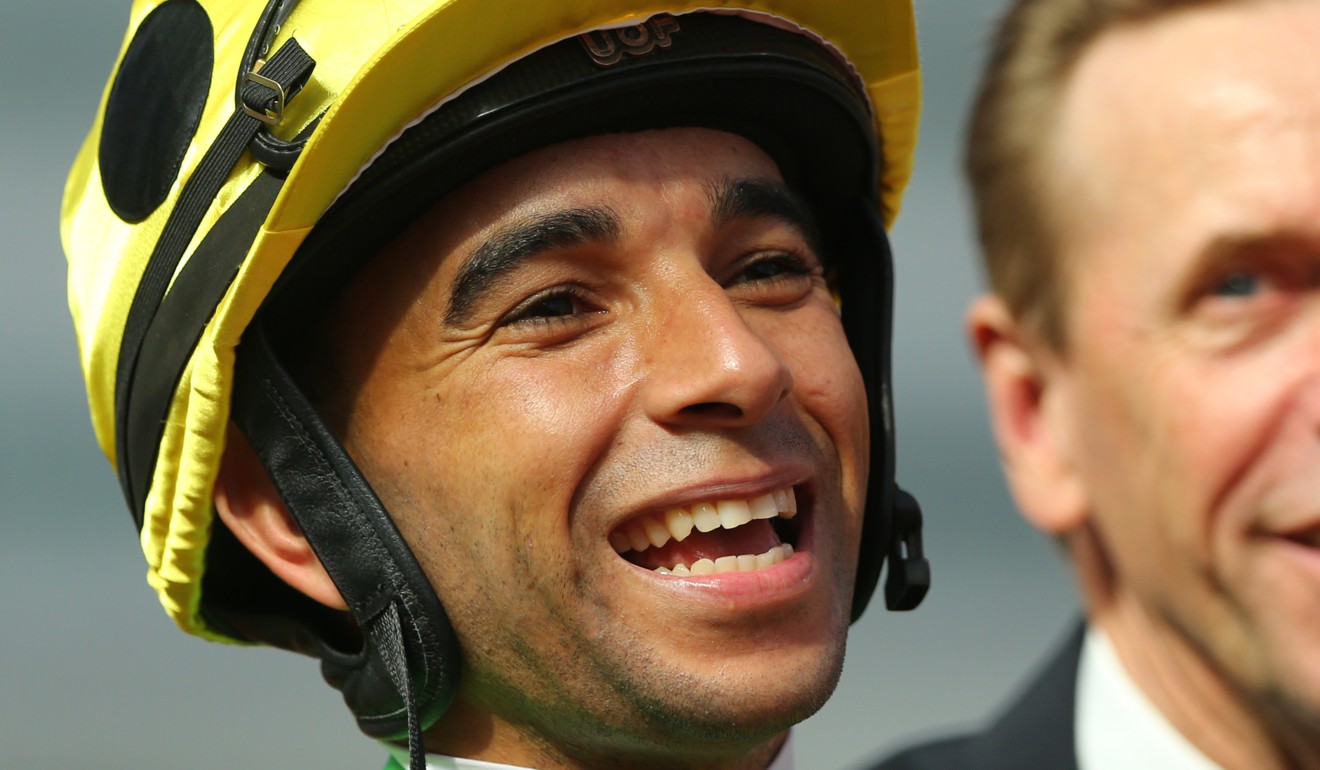 But it isn't as simple as giving riders a structure – only so many rides or only Group Ones. We can see where a hugely popular jockey like Moreira gets big appearance money to go somewhere and there is an obligation to participate in more than just the Group One.
There is a slightly fearful vibe from the jockeys' room that the Jockey Club could curtail these Group One sorties, but that is extremely unlikely.
Still, it will surprise if there is not a proper debate about the potential for inconvenience at this end. It's a numbers game and the more times they fly, the more races they ride, the closer riders get to their next suspension or, touch wood, injury that prevents them doing what the Jockey Club has employed them to do.