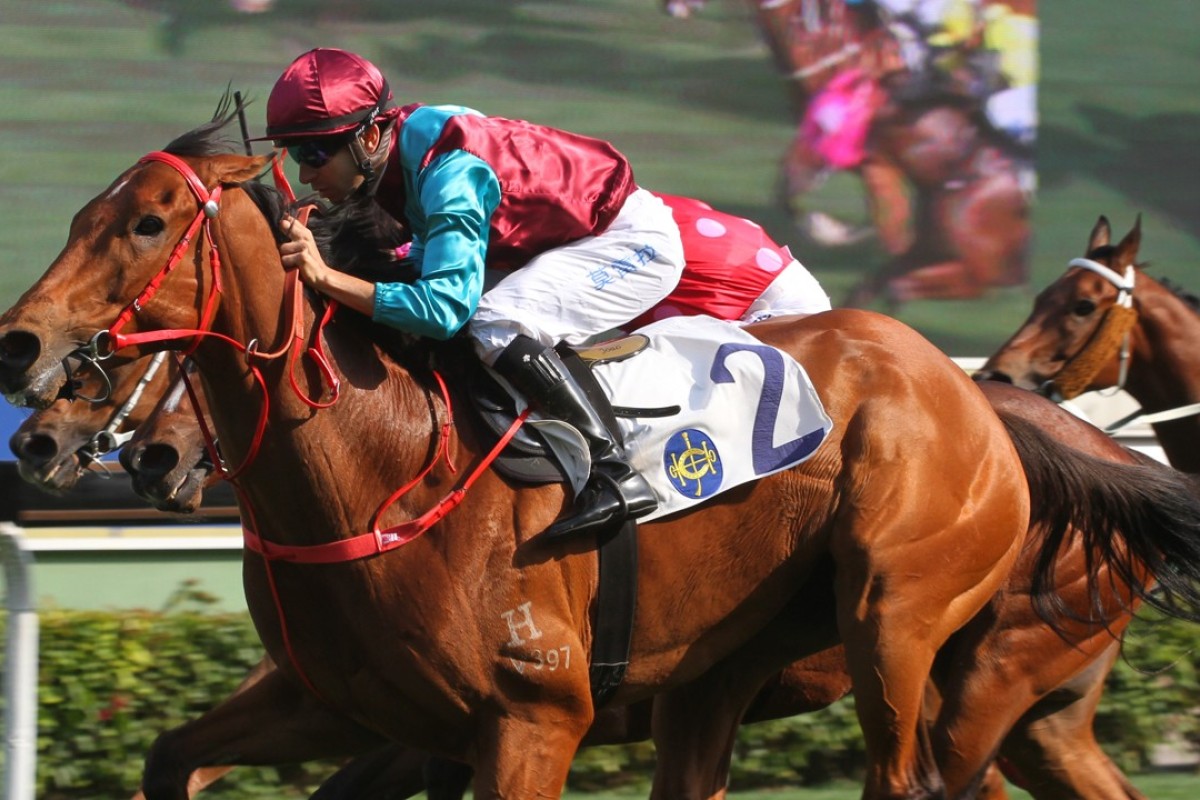 The Sprint Cup and the Chairman's Trophy are the designated lead-ups to the three spring Group Ones on April 29 but how well those results might be replicated in three weeks' time is up for argument.
Although the April 29 meeting has been called by the Jockey Club as Champions Day, we're not actually running with that. The marketing team should be sent back to brainstorm a new tag instead of lazily adopting a line that was already in use for the big October meeting at Ascot in England. Come on. How would the Jockey Club respond to another race day somewhere copying its Turf World Championships tag for the December showpiece?
Anyway, the invited fields for the Audemars Piguet QE II Cup, Champions Mile and Chairman's Sprint Prize will be public on Wednesday and, we suspect, mostly made up with runners from Sunday's lead-ups with a few locals who bypassed those races and a sprinkling of overseas guests.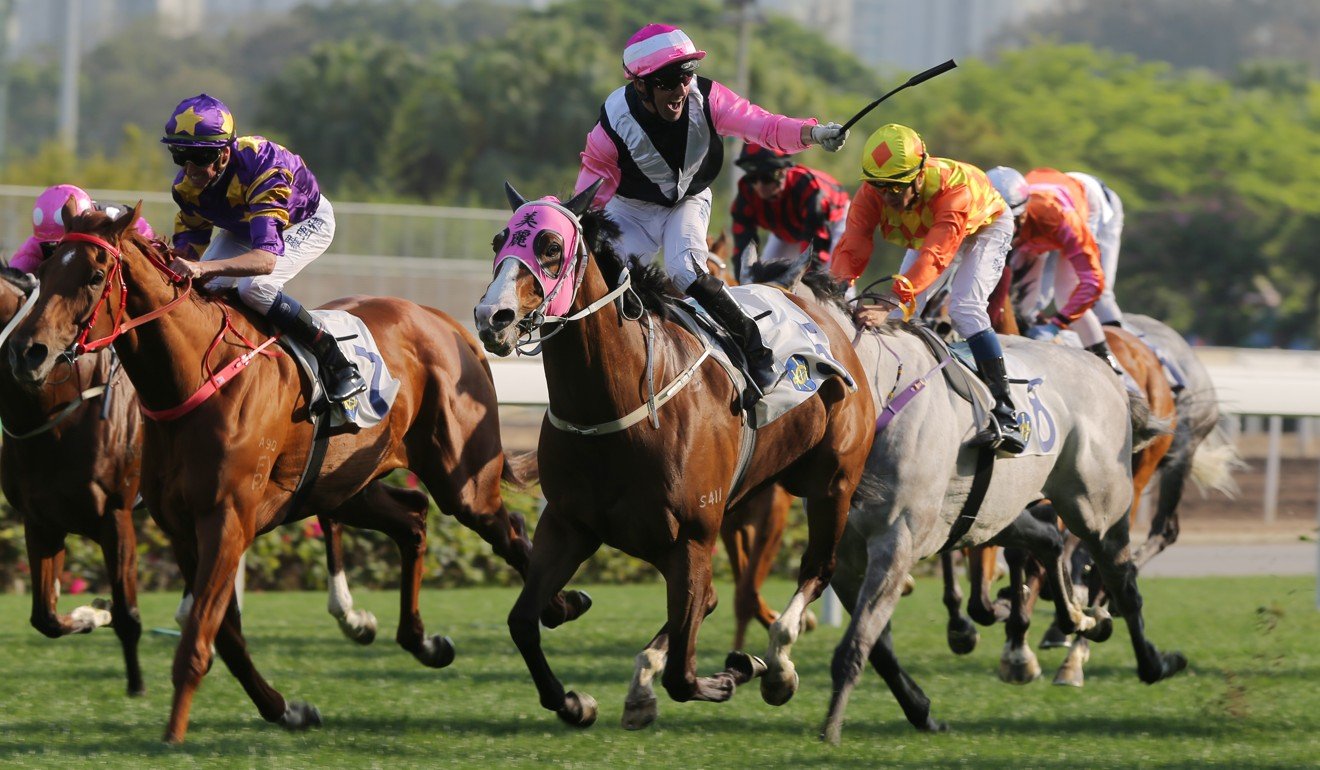 But the manner of Sunday's races probably meant that we need to wipe the slate clean and start again in the hunt for the winners on the main day.
The first eight Sprint Cups were run long after the Chairman's Sprint Prize so their historical relationship is almost non-existent. Critical for the Chairman's Sprint Prize will be whether that race is run differently.
Beat The Clock? John Size's speedster does just that in Sprint Cup
Beat The Clock already owned two of the top five final 400m sprints this season so he was already the fastest finisher in Hong Kong racing before his 21-second final 400m on the weekend, of which quite a bit was made.
It certainly is low flying and, if there has been a faster final 400m run at Sha Tin then nobody has found it yet, but it should be put in context. Of the top 10 final 400m figures in the past decade, eight have been on tracks running fast and seven of them have been in slowly run races. It's easier for horses to post fast final sprints when they have had a soft time for the first half of the race and have plenty of energy left.
Beat The Clock earns his first win at pattern-level, besting stablemate Mr Stunning to win the HK$4 million G2 Sprint Cup for Joao Moreira and John Size. The G1 Chairman's Sprint Prize on 29 April is the next destination for both #HKChampionsDay #HKracing pic.twitter.com/0b0m0w6dN3

— HKJC Racing (@HKJC_Racing) April 8, 2018
It's harder to post a fast final split when a race has been truly run. If we distilled the raw figures to a race with true tempo and when the track was not running fast, then California Memory's second to Ambitious Dragon in the 2011 QE II Cup would win hands down as the most meritorious finish.
Still, the sprint races this season have not generally been run at a fast pace and, while a booming finish like Beat The Clock possesses gives him a remedy for a lack of tactical speed, Mr Stunning will still have the aces positionally as well as the five-pound turnaround in weight.
Hot speed lets Beauty Only bounce back in Chairman's Trophy
Chairman's Trophy winners have also won the Champions Mile three times – Electronic Unicorn (2003), Bullish Luck (2005) and Able Friend (2015) – but the calendar has moved the two races around in terms of proximity and the way it played out on Sunday was so far divorced from other races of that ilk this season that the scenario is unlikely to repeated.
All season, we have had slowly run, sprint home style Group races from 1,400-1,600m, which have worked against run-on horses like Beauty Only, so good luck to connections for finding a race with big pressure up the front to suit him but that seems improbable on Champions Mile day.
Time Warp diverts to the QE II, where he might find himself with a much more comfortable run in front, so the milers will lose an obvious front-runner to either set the pace or be the catalyst for a contest, as he was on Sunday.
So, unless there is a new angle on the pace coming from a visitor, we're back to the usual suspects in the lead and a dash from the top of the straight.
Five pounds proves a big impost
While we're on Sunday's features – what a difference five pounds makes.
It seems crazy but the five-pound allowance in races like the two Group Two features on the weekend has made a serious difference to results over the years.
If we add the Sprint Cup and Chairman's Trophy with their three autumn cousins, the Jockey Club Sprint, Mile and Cup, there are only five Group races run all season under the same conditions – male horses of four years or more to carry 128 pounds but with a five-pound allowance for any which have not won a Group One in the preceding 12 months.
Hawkbill and Blue Point bound for Hong Kong as Godolphin gear up for Group One assault
That's about as complicated as race profiles ever get in Hong Kong – one of the great blessings here is simplicity of conditions – and these races have a quirky history that suggests the allowance is significant, even though the conditions often favour the higher-weighted horses on paper. This season, only Werther in the Jockey Club Cup was successful with the 128 pounds.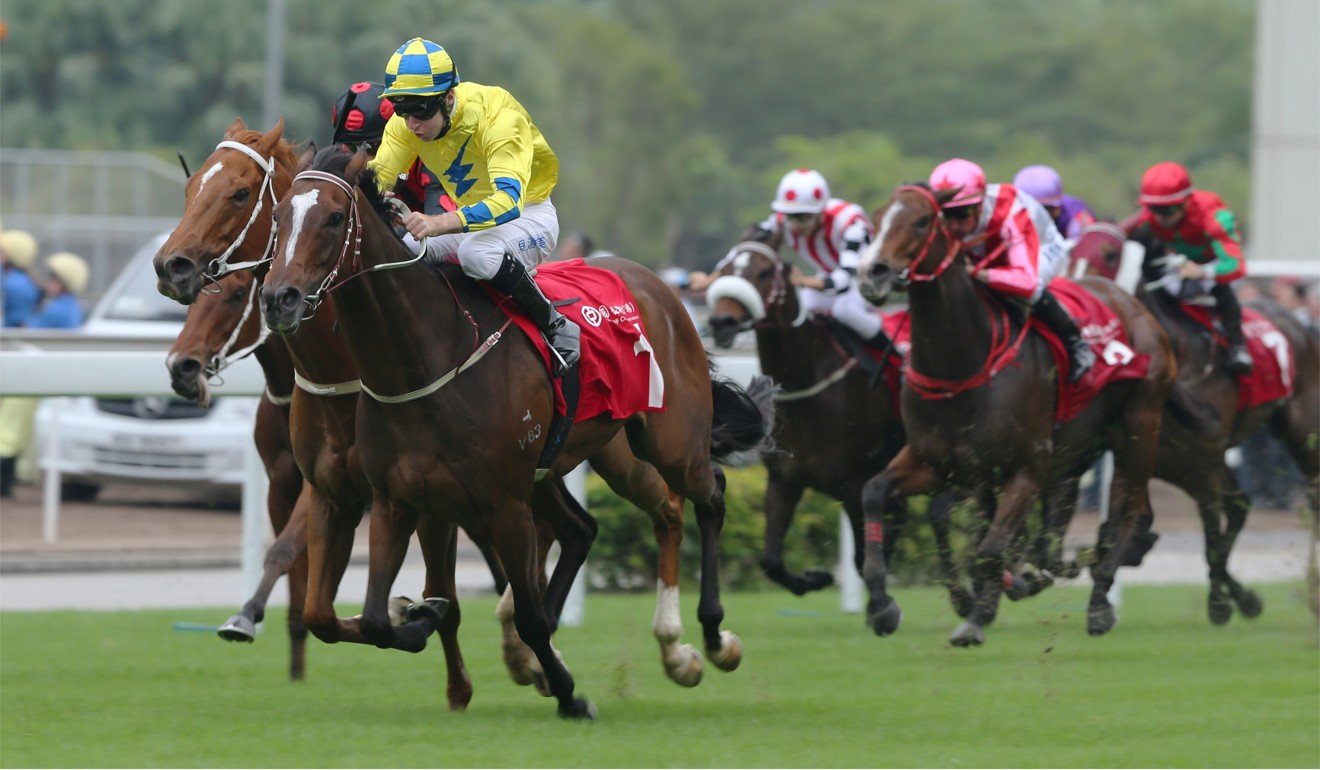 Sunday's defeated 128-pound-carriers, Mr Stunning, Time Warp and Beauty Generation are very good, not champions, but even champions have struggled with giving away five pounds in these events. Just to name a few, Able Friend was beaten in a Jockey Club Mile, Ambitious Dragon was bowled over twice in it, and Good Ba Ba and Sacred Kingdom also tasted defeats at long odds-on in the Jockey Club Sprint and the Sprint Cup.
All in all, since the start of the 2004-05 season, there have been 122 horses run in these five races with the 128-pound impost and 14 have won. They are regularly beaten, often at short odds.
Champions Mile and Chairman's Sprint Prize join QE II Cup to form HK$58 million triple feature
If we isolate just the horses at odds of 5.0 or shorter, they've won somewhere in line with market expectations, once we allow for the Jockey Club takeout rate, with 12 of 50 victorious, while outright favourites with the full weight to carry in that time number 36 for 11 wins. Although that is around the long-term average in Hong Kong for favourites across all races, it still doesn't seem flashy when you consider that set weight conditions everywhere in the world tend to lean much more towards favourites than handicap events.
Joao Moreira has big decisions to make as Group Ones approach
But the real disappointments are the short odds favourites. Just six of 16 odds-on favourites have scored carrying the full 128 pounds, which is worse than odds-on chances in handicap events. And, as we've already mentioned, some of those who got bowled over at the very short prices were some of the great names of the past.
Five pounds. You could carry it around in your hand comfortably but apparently it makes a difference to 1,000-pound horses.