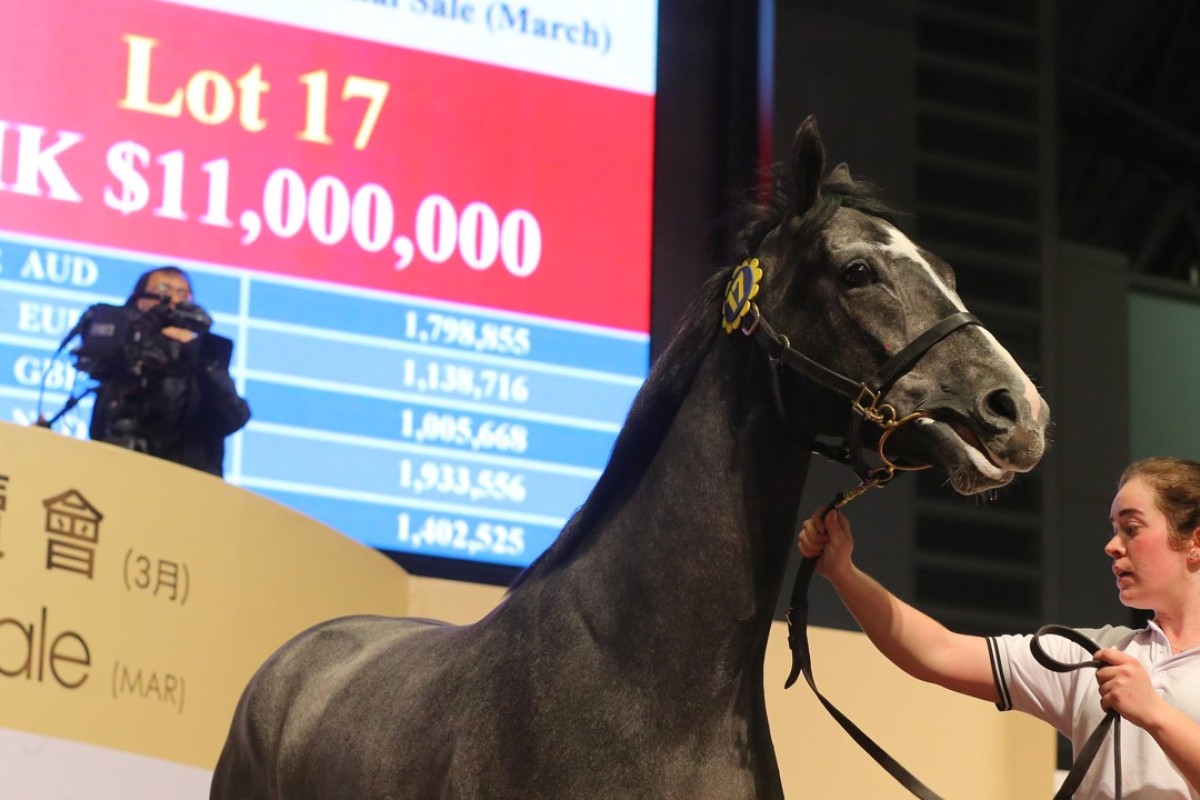 When the Hong Kong Jockey Club paid A$1 million (HK$6.1 million) for a yearling colt at the Sydney Easter Yearling sales last week, there was a line crossed for the first time.
When the dust cleared, the Jockey Club was, by any metric, one of the top entities to purchase more than three horses – second to Sheikh Hamdan's Shadwell Stud on aggregate, second to James Harron Bloodstock on average, and leading by median price paid.
How you assess the importance of the statistics allows for variation but "one of the top buyers" was not in dispute.
The million-dollar tag in Australia for an unknown yearling, with only his family and appearance to recommend him, has long been for the elite few. Some turn out fast, many turn out slow and quite a lot are in between, but the million figure is a watermark where expectations lap the levee banks menacingly and "I told you so" is only a short swim in either direction.
Even more so when the horse is intended to become an International Sale Griffin (ISG). The first thing anyone needs to know about the sale is that is unlike any other racehorse sale on earth.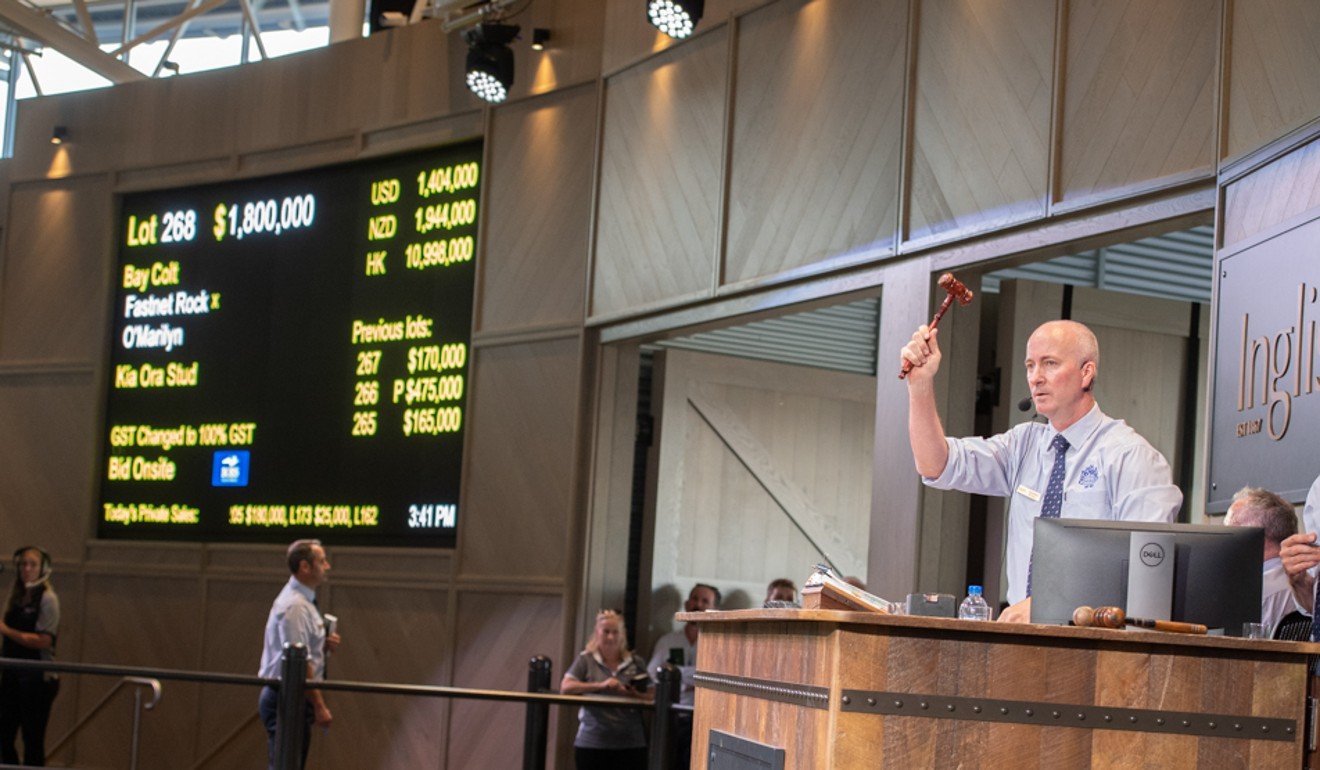 For one thing, there is a very small buying bench.You cannot just saunter out and buy yourself a racehorse, as people can and do in other major racing jurisdictions.
You not only need to be a member of the Jockey Club but hold an import permit, a replacement or special permit or be on the reserve or tender/auction list. Of the club's thousands of members, that is only a relative handful of people.
Million-dollar baby: Hong Kong Jockey Club splashes out on yearling at Australia sale
Yet, despite that small group of eligible buyers, there is a competitive buying atmosphere for the horses that sees almost all of them sell for what would normally be considered unrealistic prices.
Which brings us to the second characteristicthat separates it from other sales – an almost total lack of commercial imperative on the part of buyer or the vendor, the club.
People will point to the club's takings of just over HK$135 million at the most recent sale in March as being significant commercial interest but the reality is it isn't – that is not too much more than the average betting hold for a single race during the season.
So the sale is a minor part of the club's total business.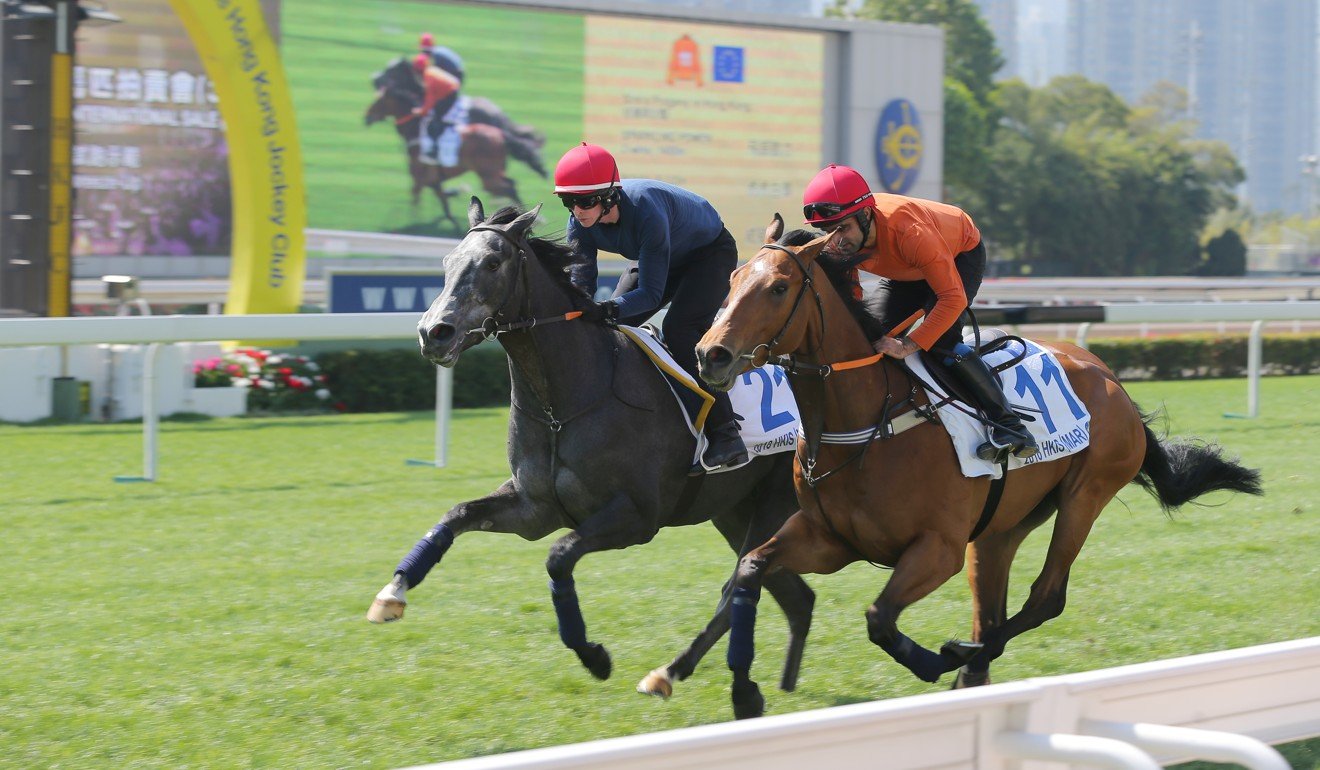 In its original concept, making a profit was less of a concern than providing a new and alternative avenue for Hong Kong's owners to acquire racehorses and, perhaps significantly, without a trainer or bloodstock agent standing in the middle.
That isn't to say the club did not want or was not entitled to a surplus – there are considerable pre-sale costs to recoup in getting the horses from yearling ring to Sha Tin ring and some sale horses get sick or injured and are never sold.
But we were witness, about 10 years ago, to a sale that went so well the club was almost embarrassed by the profits and instigated special races, exclusive to ISGs, to put a chunk of that profit back out to be won by successful bidders who had created it. We didn't get the impression then the club runs the sale purely to gouge whatever profit it can, even if it doesn't want to have a loss.
No, the remarkable profitability is driven, oddly enough, by owners. Commercial considerations seem few, if any, which is often the case with Hong Kong owners, no matter where or how they buy.
Some of the prices paid overseas for horses beggar belief and it's clear there is more store placed in the prestige and glory than in any risk/return equation in dollars.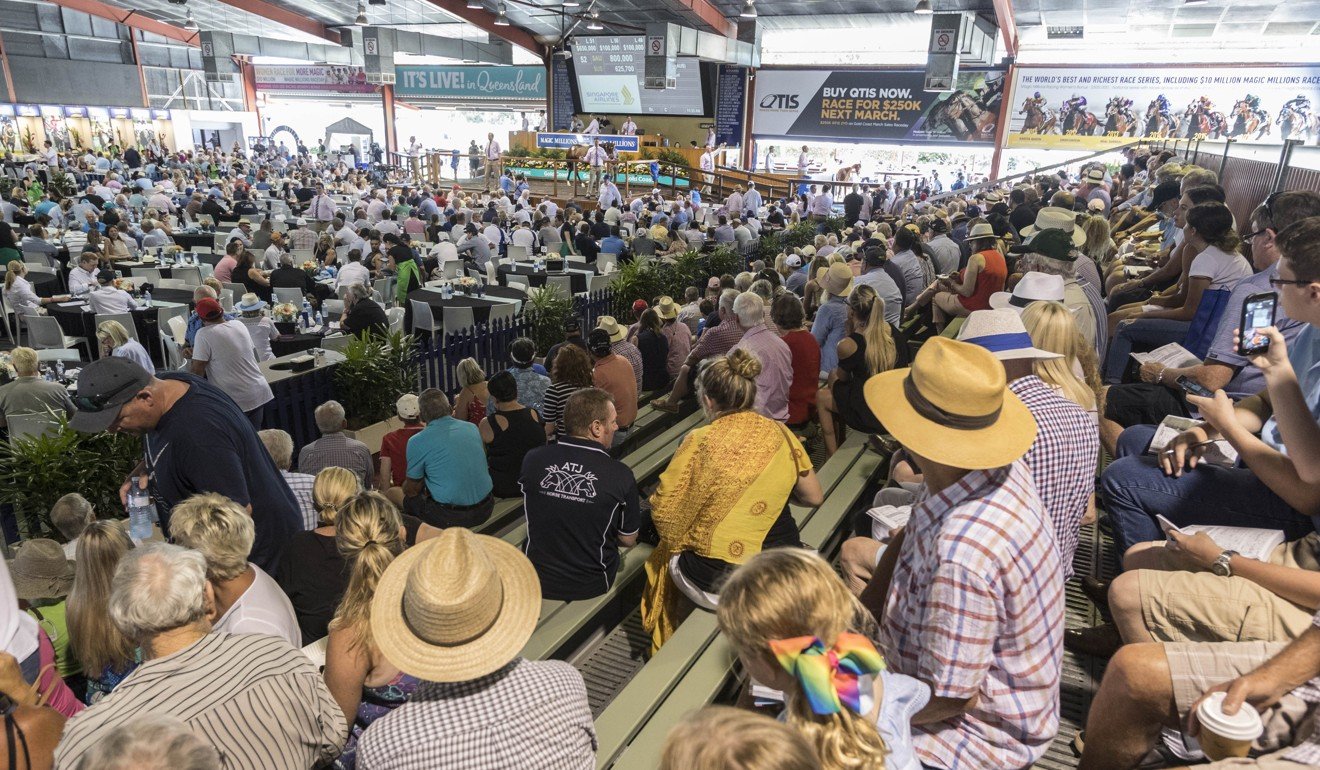 But rarely does their indulgence play out so strikingly as at the international sale.
Consider the figures in March vis-à-vis the same figures for the main session at Sydney's Easter sale, where the six recent club purchases were made. And bear in mind, the buying bench for the Inglis sale in Sydney is the entire world – anyone with the money can buy a horse.
There, 337 horses sold averaging about HK$2.11 million and the median was HK$1.52 million. . At the Hong Kong sale in March, the 26 horses sold averaged HK$5.2 million and the median was HK$4.7 million.
Record HK$11 million Hong Kong International Sale purchase to be trained by John Moore
That looks quite out of kilter, until you throw in all pre-sale costs, which averaged HK$2.77 million per horse to get them here. (Interestingly enough, the most expensive horse at HK$11 million was one of the cheapest to land in Hong Kong, while the second most expensive to land failed to recoup his cost.)
The purpose here is not to criticise or denigrate the sale – it seems popular with owners, it's quirky and different, even if it seems anomalous in a non-breeding jurisdiction, and has produced some ripping horses, among them Good Ba Ba, The Duke, Scintillation or current high-class enigma Pakistan Star.
No, the point is where does it go now the club is shelling out more for the raw materials? Will owners just keep going higher and higher? A life around racehorses teaches you that paying more does not get you better horses, whatever their pedigrees, conformation and vendors say.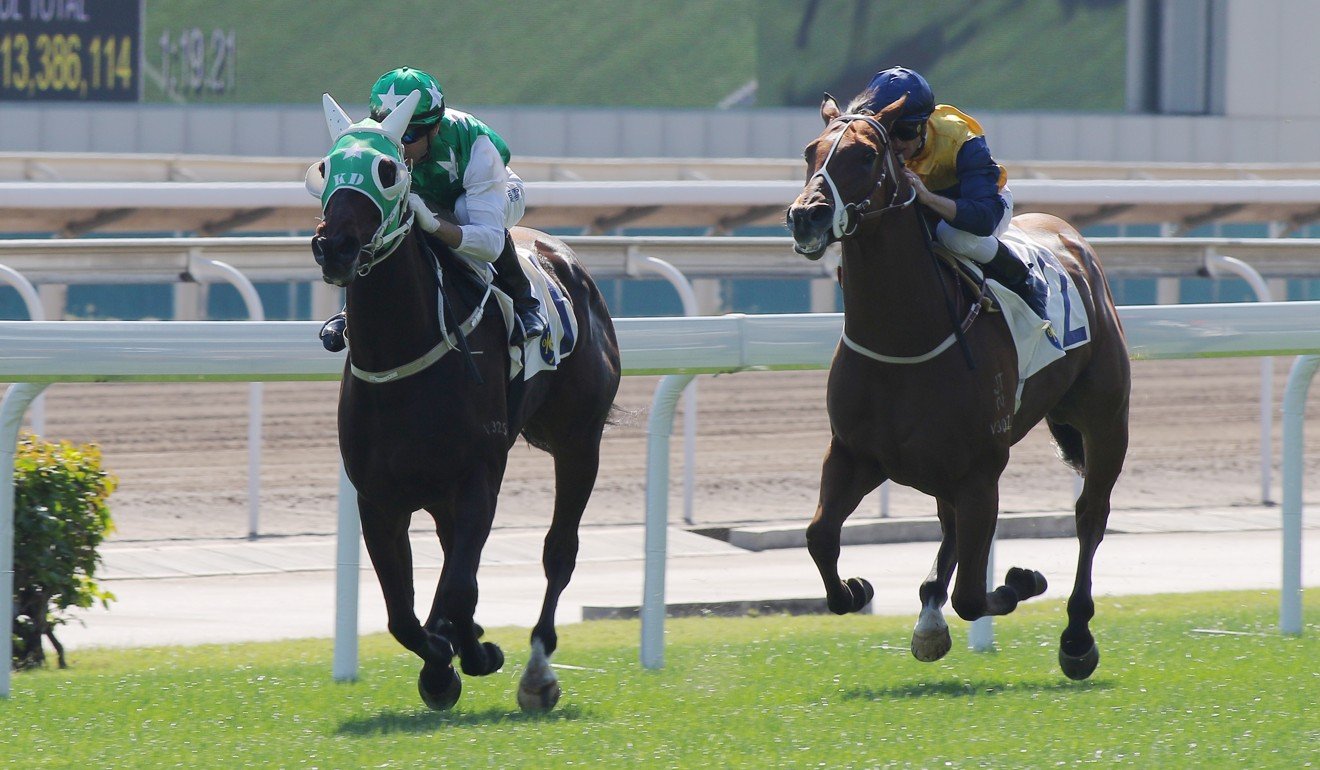 At HK$11 million for the Holy Roman Emperor colt in March, his new owner had a big bet that he gets a good one. If he gets Winx, he is only getting about 10-1 for his return, based on her current stake money – and they don't make many of those.
Paying higher prices for yearlings isn't a guarantee of a better horse but may produce ever-higher prices at this end, so what should the direction be?
Perhaps there is an element of the new Conghua Training Centre in paying more for yearlings. As it stands, paying big for a pedigreed colt in Sydney pits the club in an uneven contest – the stallion residual is not a factor for Hong Kong buyers but it is for others and pushes up the price.
Most, if not all, the sale horses will race here as geldings with no residual value. Or will they?
Club officials certainly harbour a hope that the less intense, more countrified environment of Conghua facility near Guangzhou will improve the potential for successfully training colts that can make stallions.
If Hong Kong can produce commercial stallions regularly – not just the odd one here or there – that adds serious value for international sale buyers, then all bets are off.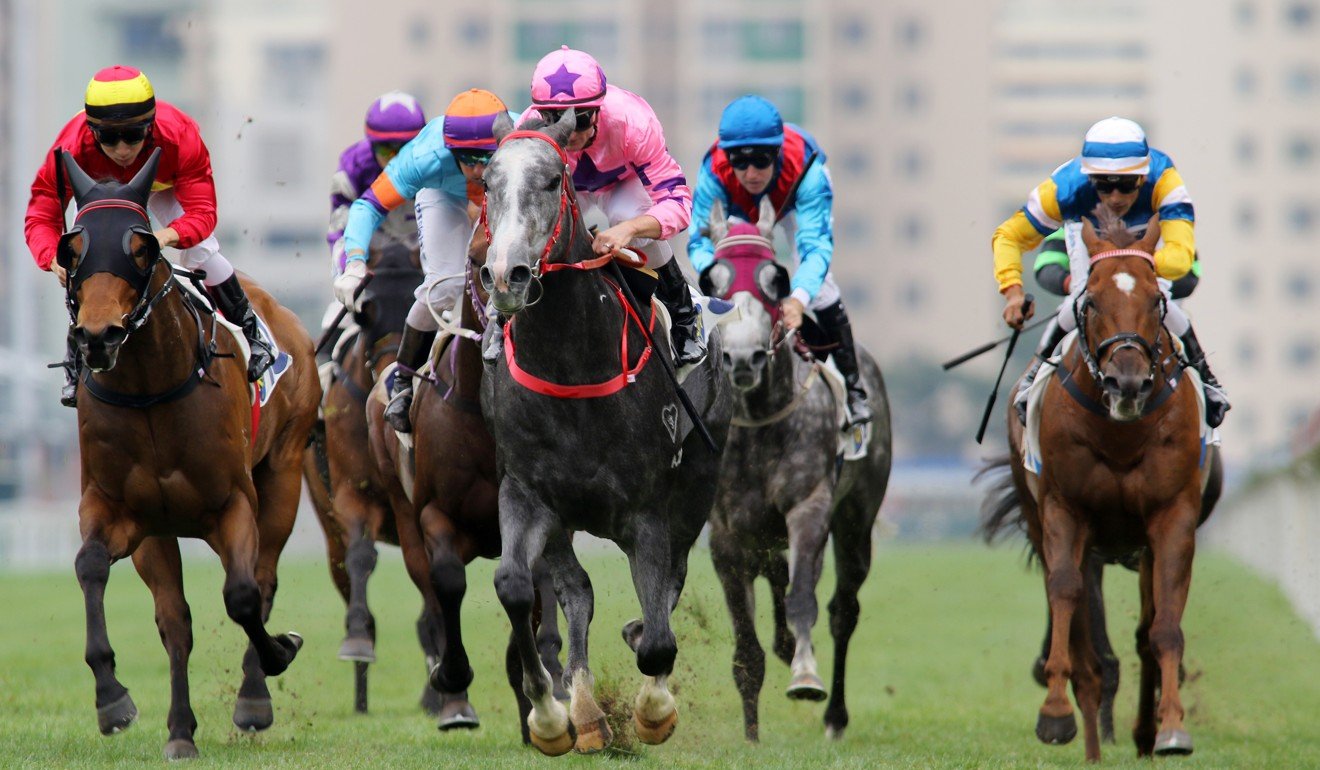 Is it now the time for the club to consider buying more higher end horses without quite getting into the million-dollar lots?
Buying more, not selling more but doing more pre-import to explore their talents, culling some who are not going to cut the mustard and trying to get more depth across the sale.
Last season, we had Hot King Prawn, off a real preparation in Australia, racing at two with known talent.
On Sunday, after Styling City won in a hand canter, John Moore said his pre-trainer in Australia had explored the horse's talent well enough to be confident that, if he ran him in Sydney, he would win.
Isn't that the kind of known ability the club wants its owners shelling out HK$11 million for, rather than a horse of the same age which has been given only the fundamentals for the requirements of the sale.
All trainers with ISGs describe them as backward and needing time, meaning it is still pretty much a crap shoot how they turn out, even for high prices. Perhaps they could arrive more forward in their development and offer more assurances – as much as any horses can offer assurances.
Maybe there is better path but, now that the Australian million-dollar barrier has been crossed, that's some serious coin for a baby of unknown worth.
Or have we just fallen into the same trap of viewing things through a risk-reward prism that is irrelevant to Hong Kong's owners?