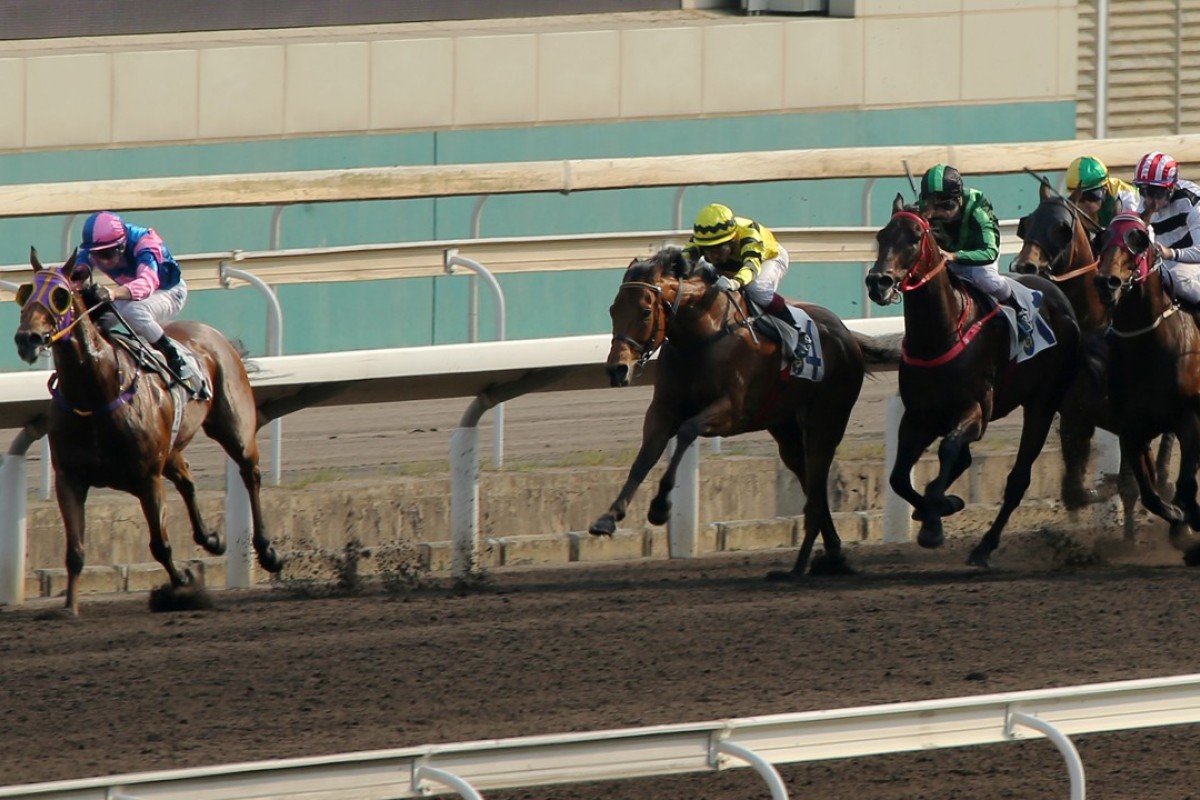 Leaders, leaders, leaders. It was awfully hard to get away from them at Sha Tin on Sunday.
From the seven winners on turf, both 1,000m winners led all the way, Agree, Regency Bo Bo, and Audacity were all in front entering the home straight, Right Call was second and Simply Brilliant was the run-on star of the day, coming from third to score.
That may have given the appearance of bias on the turf and there may have been some minor element of that, but largely the circle events were run in a style that made it harder to get into the races from the back until it was too late – strong sectionals from the 800m to the 400m, where the lead horses got away then tired late but scraped in.
Meanwhile, the dirt was back to its worst, with all three winners leading throughout, regardless of how fast they went in the lead.
Sha Tin's all-weather track is an embarrassment to Hong Kong racing
Being in front is a natural advantage – no matter how many trainers or owners decided that sitting back is the way to go – as it takes a lot of the luck factor out of the game, but that advantage gets sliced away if horses work too hard to be in front.
That's how it is designed anyway. Biased tracks ignore that caveat on the speed. The final 400m of the third dirt 1,200m race, won by Perpetual Treasure, shows that there was little hope for horses running on.
Perpetual Treasure led a race with solid early pressure and he did what horses do in those circumstances – he folded up in the straight, running the third-slowest final 400m, leader to leader, for any Class Three since the start of the 2004-05 season on good tracks. It was the seventh-slowest if we include going of any rating. And yet, nobody was able to get past him as, on hooves and knees, he came down the home straight. And that is bias.
Sunday's dirt course was an echo of what we saw earlier in the season when the track was unacceptably biased to front-runners and it emerged that club officials had responded to requests from trainers to present a "softer" dirt track on race day.
High five as Zac Purton proves prince of the Sha Tin dirt
Soon after, the dirt returned to its usual self where at least a large slice of the field would get its chance to win if the tempo was right and it has played like that until last weekend.
And sitting back and looking at any similarities between them on the worst days, there is a pattern to the times, so we can only assume that a "soft dirt" track was requested and presented again on Sunday, or that some kind of remedial work had rendered it that way. Certainly, to the eye, it was deeper and harder to get through than usual.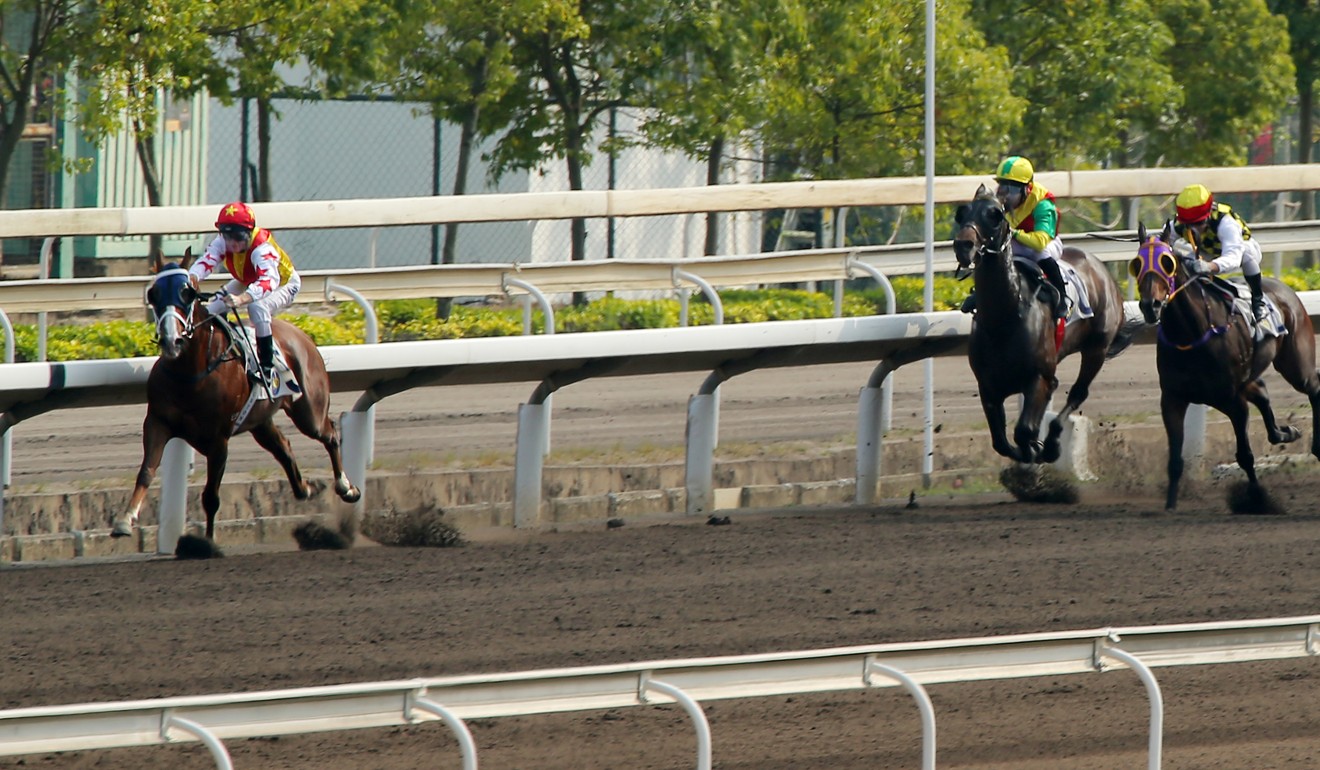 On the three days we've had the greatest issue with the dirt as biased this season, the track speed on the surface has been much slower than on normal days. Let's say the difference between running 1,200m in 1:10.0 and running it in 1:11.2 seconds for the same performance.
Can we make use of that in the future to confirm it early? Well, the problem is that we need at least one race to be run before we can start to draw any conclusions and most mixed meetings have only two or three dirt events anyway, while the all-dirt night meetings, when we have plenty of races with which to work, seem to play the fairest.
Return to sales a positive in quarantine face-off
There is a lot of red tape water to flow under the bureaucratic bridge yet, with no guarantees of success, but the return to the Sydney yearling sales by the Jockey Club is a positive development in the quarantine face-off with Australia.
Not that the Jockey Club's absence was going to cause the sales to stumble. When the club bypassed the Magic Millions in January – where it had bought five horses for its recent sale in 2017 – it wasn't really so much about financial impact as attention.
The Magic Millions sold 1,000 horses that week, so the club not buying another five was really neither here nor there. Club officials issued some fighting words in statements but no one at Sports Road was naive enough to believe that the sale would take a hit.
Jockey Club set to spend at Aussie sales as Conghua quarantine stand-off continues to thaw
It was a show, a stunt to bring attention to the situation and, in that sense, it seems to have had the desired effect, with the club receiving the all-important questionnaire a little earlier than had been suggested and high-level talks and visits going ahead.
Adding the Conghua Training Centre to the total Hong Kong horse flow effectively included China in the Jockey Club's bio environment as far as Australian authorities were concerned, even before any horses are based there.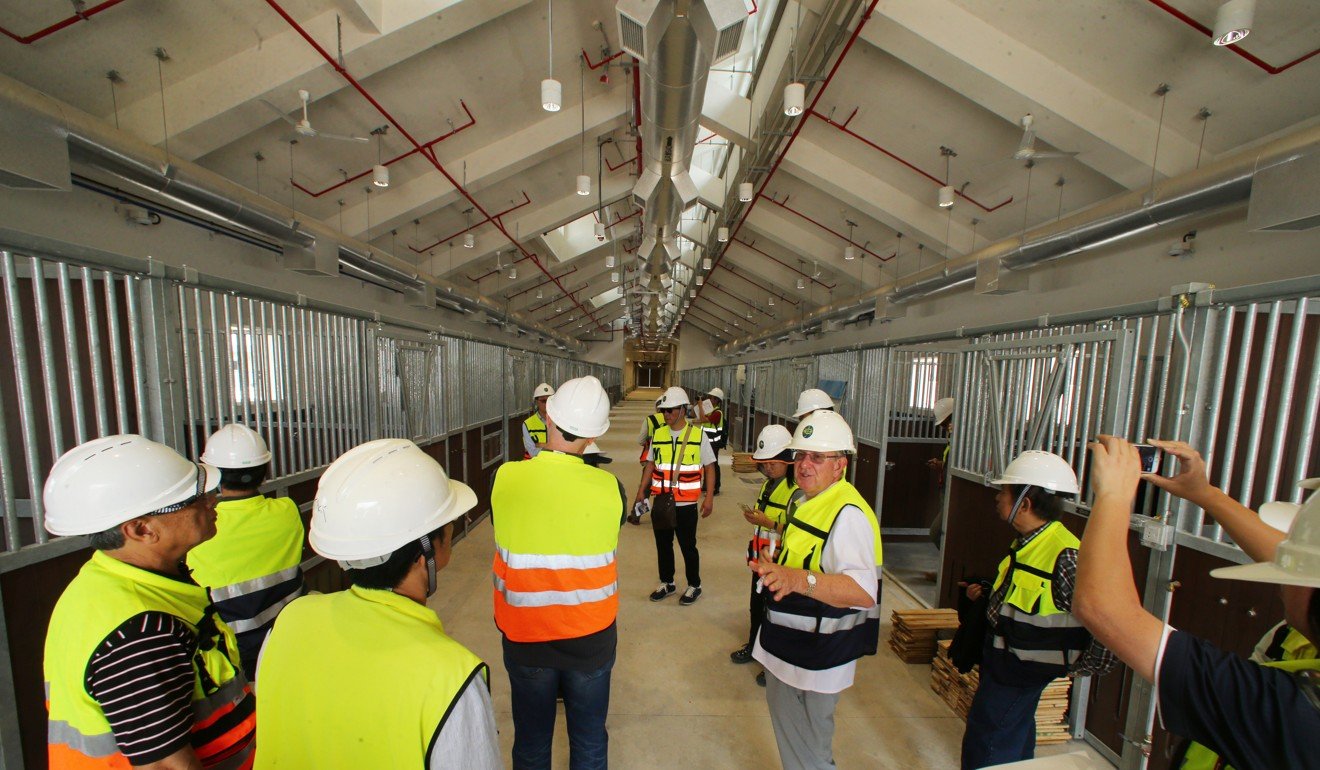 The disappointment is that where we are now could easily have been where we were with it in September if the right questions were asked and the same processes undertaken before the new conditions on horses movement between Hong Kong and Australia were imposed. It was still more than eight months away from an operational Conghua that could bring into play the quarantine fears of Australian authorities, before there was actually any traffic in horses up and down from Sha Tin to China.
Hong Kong Jockey Club bets on latest 'crazy' vision to be a winner in Conghua
Things will likely go quiet on this now but, in the best-case scenario, a few months from now an assessment by Australian quarantine authorities will return things to where they were before October 2. That would be great news for the Longines international meeting in December as the participation of Australian horses, thin as it has been in recent years, could resume.
In the worst-case scenario, that assessment would leave things as they currently stand and then there is going to be more work to do before a satisfactory outcome is possible.