Sparkling Talent seems the classic Class Five specialist and Nash Rawiller hopes a drop into the more comfortable confines of the bottom grade can help the seven-year-old bounce back in the Paterson Handicap (1,000m) on Wednesday night at Happy Valley.
Danny Shum Chap-shing's sprinter has a modest three-from-33 record overall but all three of those wins have been in Class Five and one of them was first-up this season with Rawiller aboard over this course and distance.
"He just hasn't measured up in Class Four at all but he is a very reliable Class Five horse," Rawiller said. "When he gets down in that grade and on a mark of 38 and 39, he is very competitive. Off his work, I can't see why he won't be competitive in this."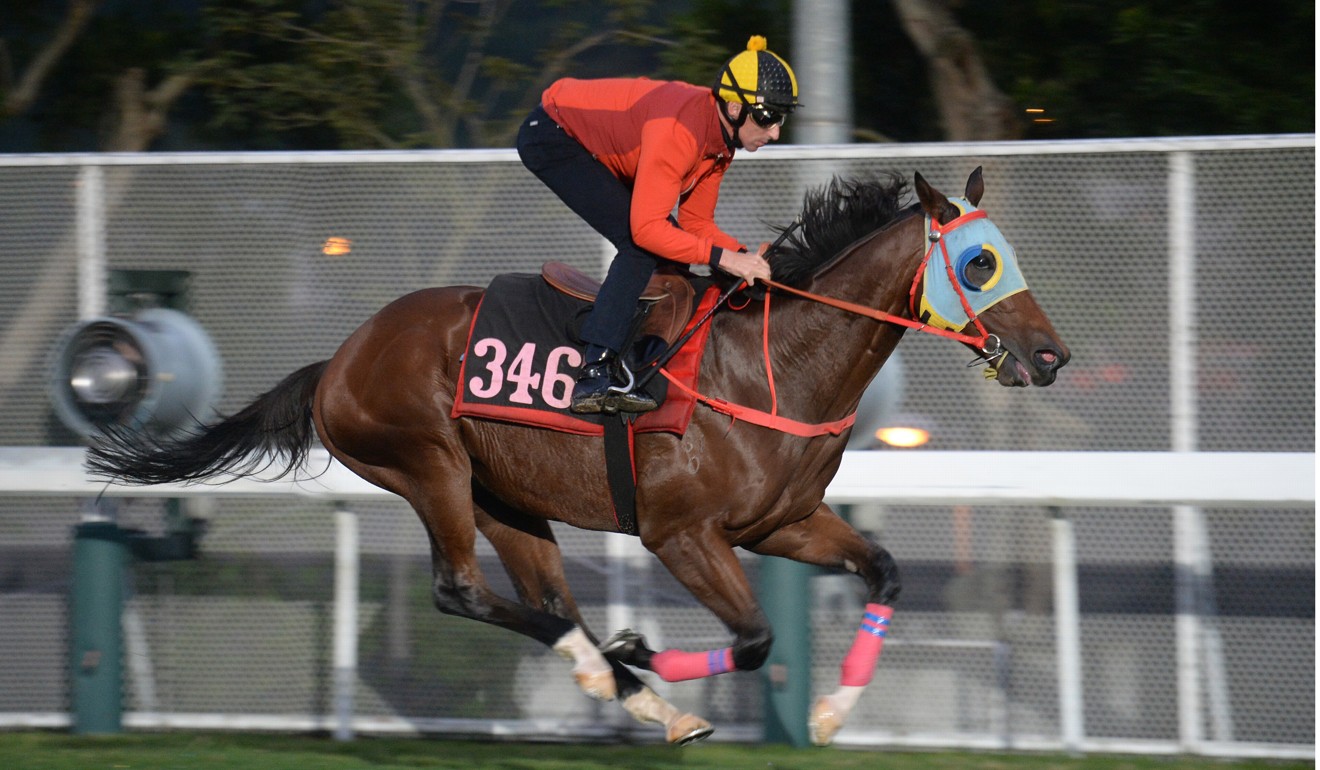 Rawiller rode Sparkling Talent in a gallop down the Sha Tin back straight last Thursday in which the gelding worked home in 25.9 seconds under a strong hold.
Barrier 11 is a blow but Rawiller is still buoyant about his chances.
"It's an awkward draw and he probably doesn't have the pace he was able to show early in the season, but he will be very strong late," he said.
Hugh Bowman out to show old mate Nash Rawiller 'where his bread is buttered' in Hong Kong Sprint
Litterateur has caused all sorts of problems for jockeys with his terrible racing manners but Japanese jockey Keita Tosaki seemed to get the gelding to settle better last start.
The improved effort might have had more to do with the circumstances than skill and Rawiller will be hoping for a similarly even tempo in the Class Three Cleveland Handicap (1,650m).
"He had a little bit of trouble around the first turn, the pace slackened and he got a bit keen, but he did a good job to keep him relaxed," Rawiller said.
"Then the pace increased and he got more comfortable and was able to work into down the hill. He was giving them a start but was probably in the right spot and when he got clear he hit the line well. I think the key for him is pace, there needs to be a better than average or fast pace. From the good draw, I hope I can get him to relax."
Rawiller rides Moment Of Power for the first time in the Class Three Causeway Handicap (1,000m) and even though Paul O'Sullivan's sprinter has an excellent course and distance record, the five-year-old has found a tough race.
How Aussie jockey Nash Rawiller shrugged off 'Fried Rice' nickname and got Hong Kong career on track thanks to 15-year-old son
"There are some very speedy Class Three horses there," Rawiller said, before adding that the apparent abundance of pace in the race won't stop him from using Moment Of Power's speed.
"I think he is the type that you have to ride the horse, not the race. The race looks really messy for him on paper, but if he jumps well and they don't go too quick, I might be able to lead but I can also take a sit.
"He has a high cruising speed and he likes to run a bit and I don't like pulling those horses around too much, so hopefully we can just keep him happy."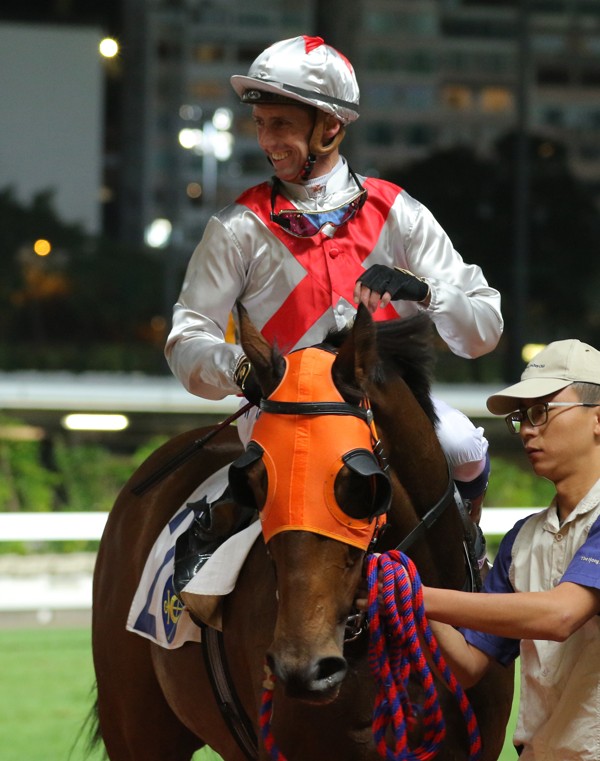 If familiarity counts for anything then Rawiller has a great chance on last start winner Enormous Honour in the Class Four Kingston Handicap (1,650m).
Rawiller rode Enormous Honour to two wins in Australia and his last start course and distance victory was his first success in 10 rides in Hong Kong.
Me Tsui Yu-sak's seven-year-old doesn't win out of turn but Rawiller is looking for positives.
"He has always been a funny horse, and even though he has top weight I think he has more ability than Class Four," he said.