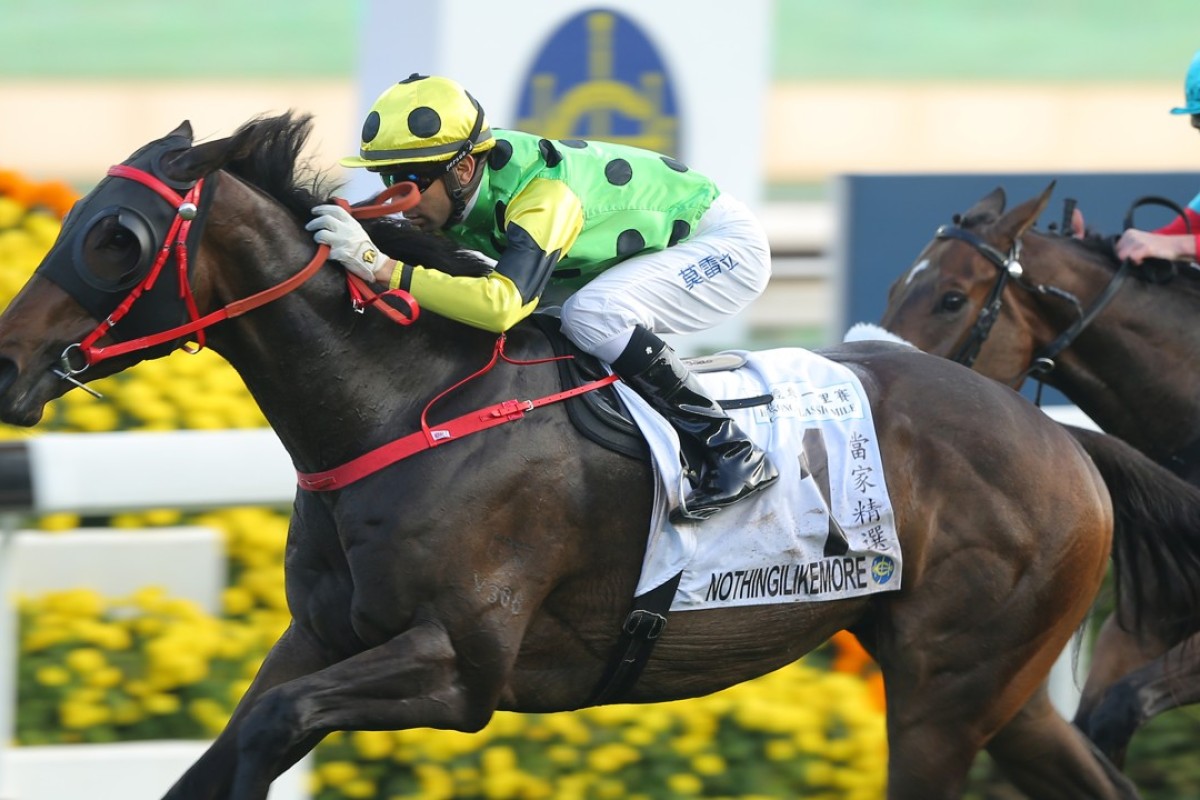 It's difficult to remember a more stagnant Hong Kong Derby season than the one we're seeing this year, with the competition for this city's favourite race looking anaemic six weeks out.
One thing we all learn after hanging around racing for a while is how often it can take a view like that, turn it upside down, tear it in half and fold it into an origami moose, but each week goes by without a new contender emerging.
Worse than that, it seems to be that at least one potential contender falls off the map each week. On the weekend, Good Standing's vague hopes of being right for the big day became a non-event when he bled and took on a mandatory three-month ban, while John Moore's discussion of his stablemates, Rivet and Ruthven, centred more around the likely fate of their family jewels.
One question that came up on the weekend was whether there might even be a full field for the Derby but we're pretty comfortable that won't be an issue, no matter how desperate things might get for legitimate contenders. Getting a full field has never been hard. In the last 30 Derby runnings, a field of less than 14 has only occurred six times but four of those events have happened due to late withdrawals, including the most recent 13-horse Derby in 2013, when Mizani was scratched on race day, or 2008, when Danesis came out at the gates.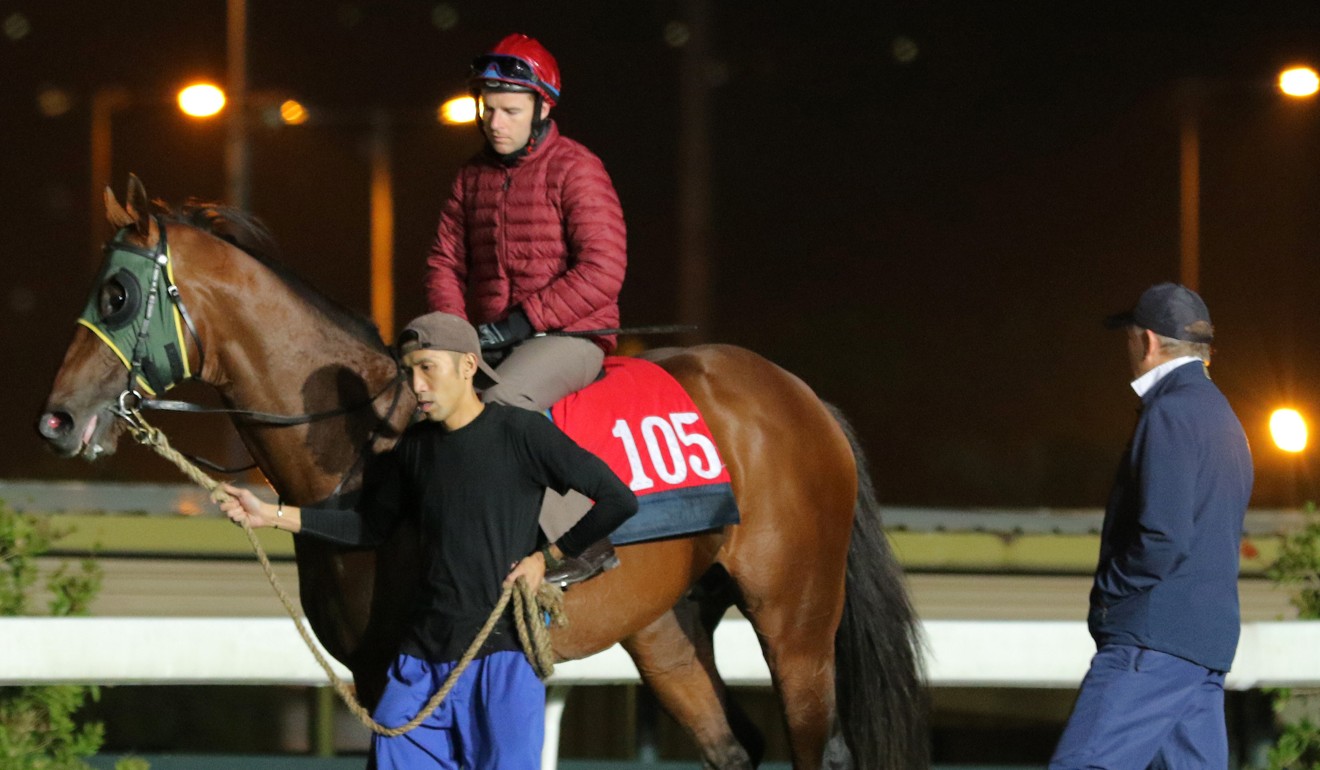 We have to go back to 1998 for the last time that only 13 runners were paid up for the race and to 1990 for 12 declared runners.
And that was before the current era, when owners often spend fortunes to get a tried horse overseas which already has a rating to guarantee a Derby start. We don't see the Jockey Club letting the race go around with any empty slots and a look down the list of four-year-olds shows that there are plenty with ratings higher than 80 which have a chance to force a place.
Even Moore himself, who usually fills the Derby with well-qualified and higher-rated gallopers said he was in unfamiliar territory on the weekend, now planning to run the ratings-challenged Beauty Miles and Grand Chancellor in the Classic Cup with the hope of fluking a good showing out of the handicap that might sneak them into the Derby.
Insayshable out, Doctor Geoff stays straight and Cheerful Giggles dons shades as Hong Kong Derby takes shape
Things have been more desperate on that score in the past.
Just two years ago, the club managed to fill up the field by giving the last slot to 78-rated Lucky Girl, and, in 2006, Matiri King managed to get a run off a 75 rating.
So, with 20 four-year-olds rated 85 or better, and neither injured at this stage nor a designated sprinter, the rating profile of the Derby won't present any embarrassments, even if we are yet to see if the depth of it as a race worth HK$18 million does.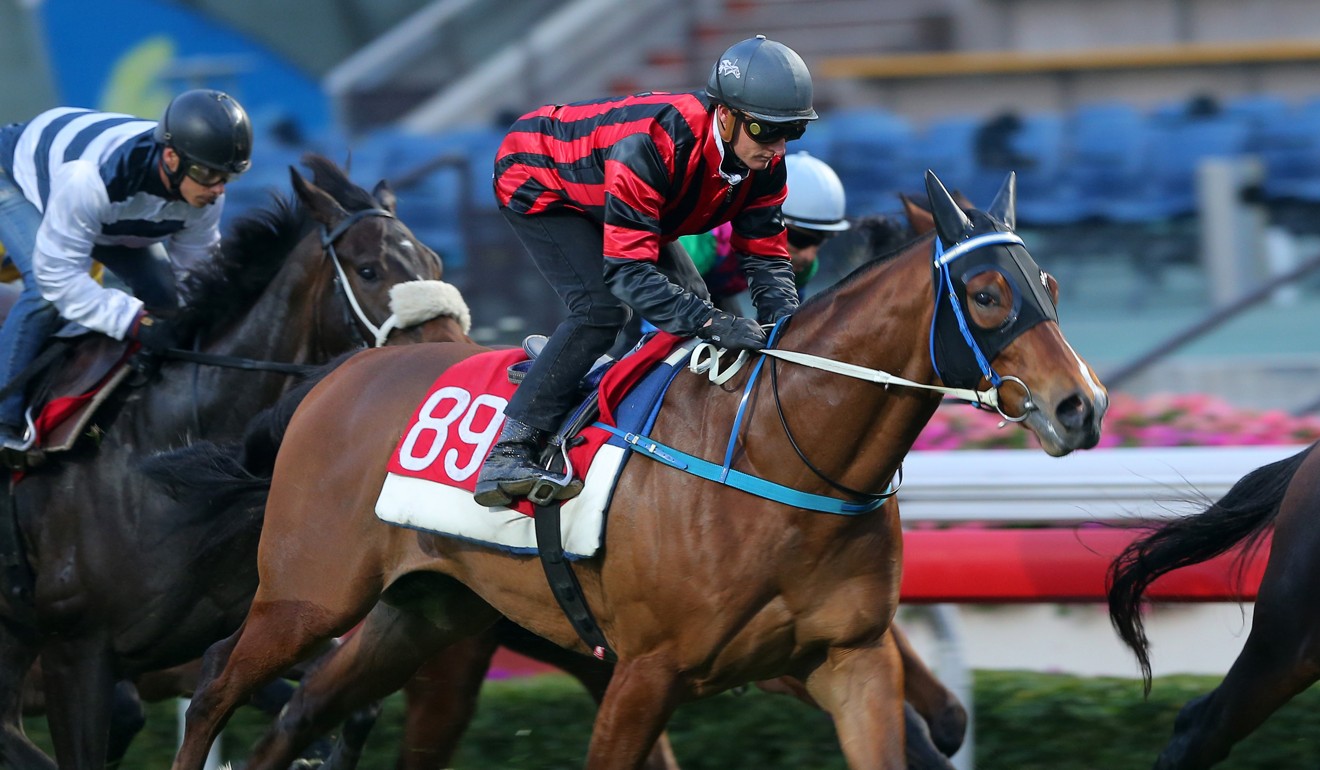 There are some in that top 20 still yet to race and Caspar Fownes will bring out Seven Heavens on Saturday off a single barrier trial for his local debut, although history suggests that there is probably too much to do now if they have yet to race.
The Classic Cup at the Lunar New Year meeting next week may tell us a lot more, possibly eliminating some non-stayers from the runner list or elevating, by virtue of a rating boost, some unheralded aspirant, like one of Moore's pair, but the cupboard is looking bare.
Changing of the guard for trainers?
Is the state of the trainers' championship some kind of statistical anomaly or are we truly seeing a changing of the guard this season in the pecking order?
John Size behaving like a runaway train at the front of the table isn't entirely unforeseeable but, as Zac Purton pointed out on social media on Monday, the local trainers are enjoying a bumper year, filling the next seven spots on the table.
At just half-time, does that seem such a big deal? Well, historically yes, it does and it points to a loosening of the "big four" grip on the trainers' ladder generally, if not the title itself.
Go back over the last 10 completed seasons and, by the halfway point of the season, Size, John Moore, Caspar Fownes and Tony Cruz occupied the first four placings in some order on five occasions. They were four of at most the first seven on the table on another four occasions, and only twice since Fownes began his career in the 2003-04 season have those four trainers not all been in the first seven at this stage.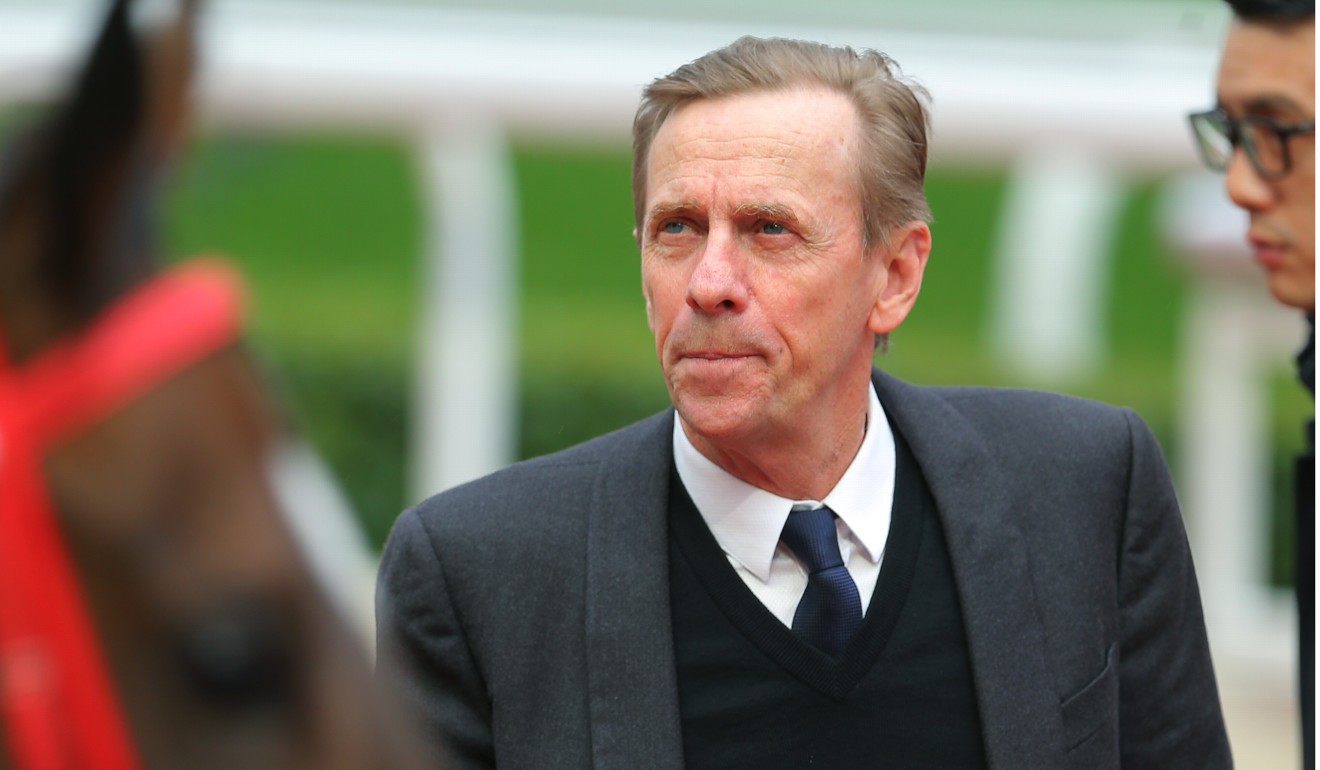 Two years ago we got a small pointer when Size led, Fownes was fifth and Cruz was eighth and the other leading spots were all occupied by local trainers.
And it does not seem like some fluke that they are highly ranked, although it's fair to say that the big names have not really fronted up.
Size apart, the big-name yards have seemed fruit out of season all term so far, without unveiling their usual line-ups of new and unexplored types ready to march up the middle grades, at least.
Between them, Cruz, Moore and Fownes have produced only 14 of the 147 Class Four winners so far and, in the main, they have not been fresh stock going somewhere but well-explored horses dropping back in grade or squeezing out a win coming up from Class Five.
Expand that examination to include both Class Four and Class Three and you have the pump house of any successful Hong Kong stable. In previous recent seasons, Moore, Cruz and Fownes have provided between 16 and 21 per cent of the winners in those classes, but this season has seen them saddle up just 9.5 per cent of the winners there.
Can champion trainer John Size do the double of most wins and most money in the bank?
Meanwhile the local trainers have done what they always do – sent out fit, honest types ready to take advantage of whatever opportunities come along and, in the absence of upwardly mobile gallopers from the big four, those opportunities have been happening often enough.
Whether that continues into the second half is certainly one of the big questions of the season because it will have ongoing consequences into the next campaign or two if it proceeds in the same vein through to July.
While there is some churn of the stable team from year to year, it isn't possible to recycle the entire string, so those Class Three and Four winners now should, theoretically, be providing the foundation of the team in at least the following season as well.