Brett Prebble's milestone win at Sha Tin on Sunday may yet prove pivotal in its own way, but the politics and "sliding doors" nature of racing mean without career win number three in an average Class Four handicap, there would never have been win number 800.
Heading into the meeting at Happy Valley on May 7, 2003, Prebble had struggled through a short-term end-of-season stint to a one from 87 record.
A win during a previous visit for the International Jockeys' Championship clearly counted for very little and the two premierships and spring carnival success in Melbourne meant absolutely nothing.
The then 26-year-old firebrand was frustrated and ready to go home – before a ride on a battling eight-year-old gelding called Bravissimo for trainer David Oughton came along.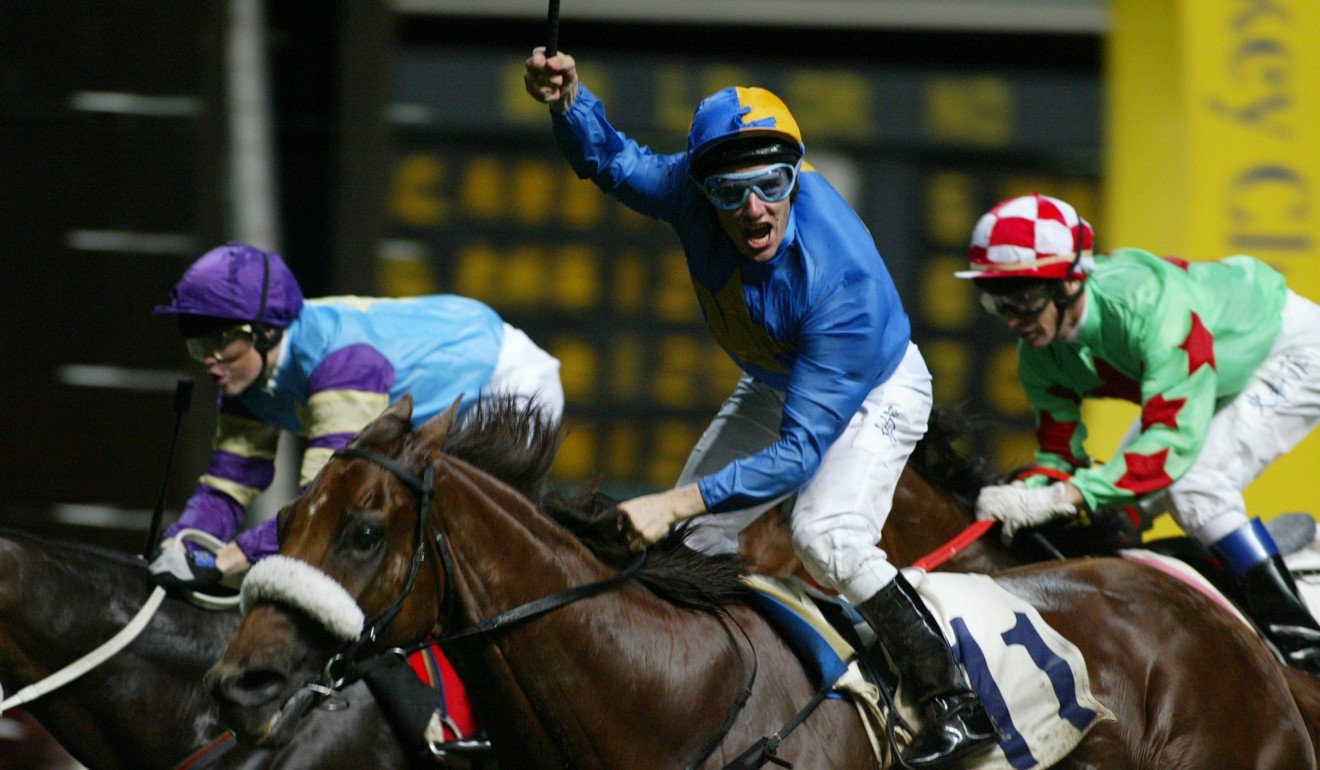 The race isn't listed on Prebble's amazing achievements but it opened an opportunity that launched one of the great riding careers in Hong Kong racing history.
That triumph helped Prebble pick up the ride on Precision for Oughton in the Group One Champions & Chater Cup a few weeks later and the rest, as they say, is history.
Brett Prebble finds Contentment in Champions Mile triumph
"If it wasn't for Bravissimo I don't get Precision – it was the flow-on effect, I was fresh in David Oughton's mind," Prebble said. "If I didn't get that Group One win then maybe I wouldn't have come back, so if it wasn't for that Class Four win, I wouldn't be here, no way.
"Those early days were tough; I was riding some horrible horses. I was taking the rides that look good, the ones that have won a couple in a row, but they were up in grade and then they had no chance. You don't know that when you first arrive. It certainly wasn't an enjoyable time. I really struggled."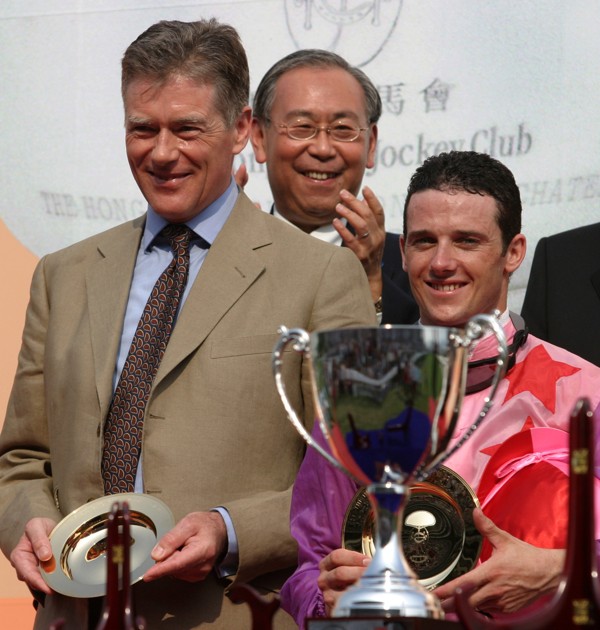 Even after the Group One breakthrough, Prebble still had to fight back from a shoulder injury suffered in a horror fall just a week later at Sha Tin, but at least returned for the following season carrying the tag of a proven big-race commodity.
"Once you start winning those bigger races it takes on a momentum of its own," he said.
Dubai on the cards after Amazing Kids provides Brett Prebble's milestone victory
Prebble has ridden some of Hong Kong's greatest horses, from Bullish Luck to a succession of sprinters that took the world by storm with Absolute Champion, Sacred Kingdom and Lucky Nine all international Group One winners.
"That has been the best part, the amazing horses I have been able to get to know and travel abroad on – running third in a Dubai World Cup on Bullish Luck and the five-year journey we went on with Lucky Nine," he said.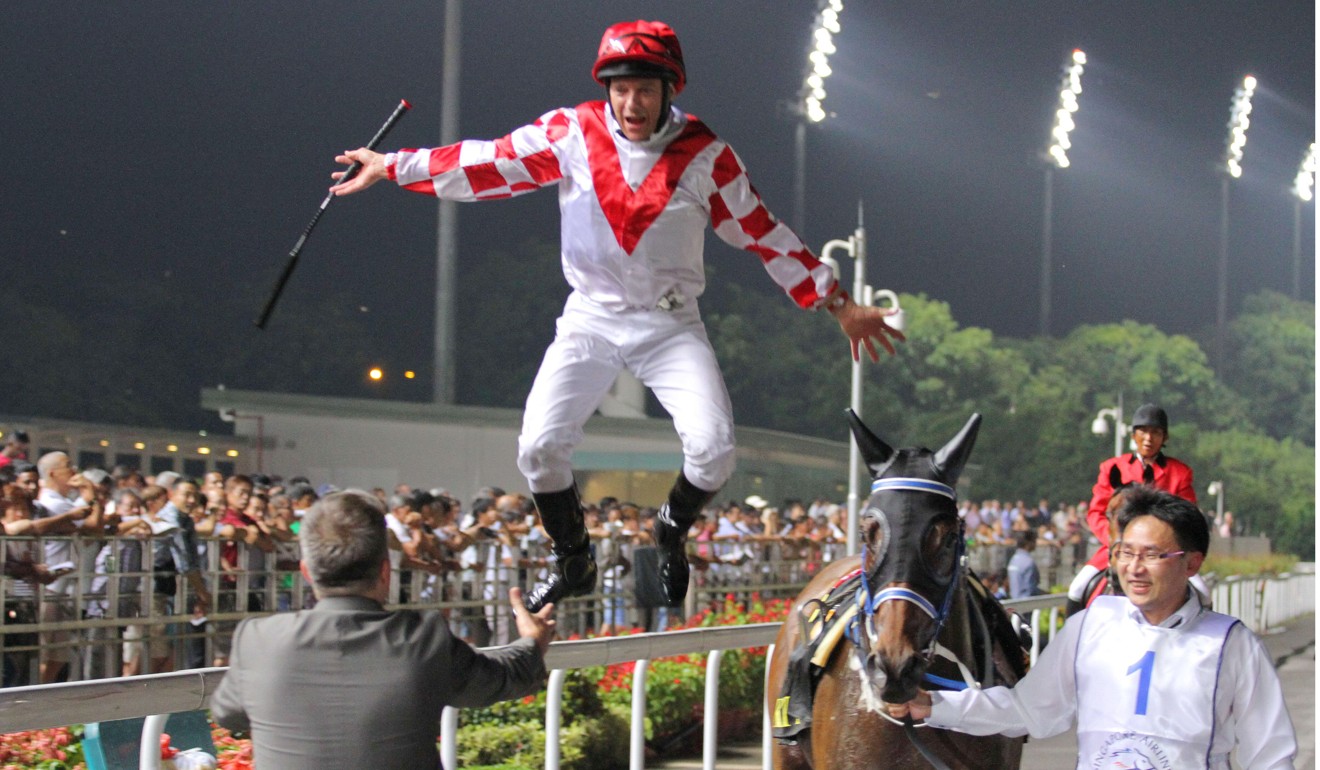 Prebble also gave Douglas Whyte all he could handle in the 2009-10 season in one of the sport's greatest modern rivalries.
Now Prebble's name sits alongside that of Whyte (1,774 wins) and Tony Cruz (946) as the only men to have ridden 800 winners in Hong Kong's professional era.
Brett Prebble uses experience to land a double and celebrate his 40th birthday in style
It was actually Cruz as a trainer who initially boosted Prebble's profile when he returned in 2003-04.
"He played a big role – Felix Coetzee was Tony's main man, but I got a lot of good second-stringers, and sometimes if the owners wanted somebody different on then I ended up on some nice horses for Tony as well."
But no Bravissimo, and Prebble probably returns to Australia and has an outstanding career there, but being based at Sha Tin hasn't stopped him from winning majors Down Under.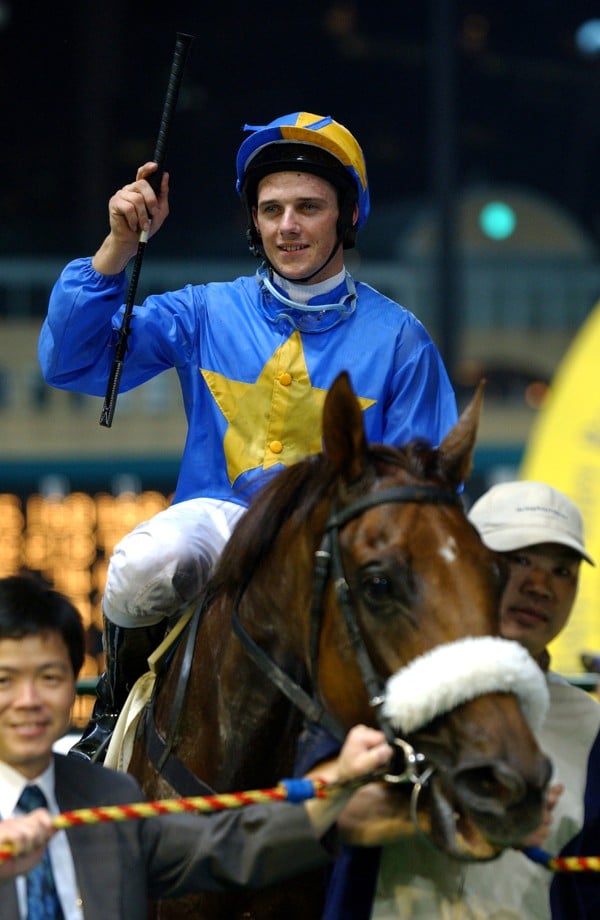 The 2012 Melbourne Cup on Green Moon and 2010 Golden Slipper aboard Crystal Lily are among Prebble's four Group Ones captured on hit-and-run missions.
Like many jockeys stuck in mid-table behind the Joao Moreira juggernaut, Prebble has struggled for opportunities in a new world where two jockeys ride one in every three winners.
Sunday's win gave him 14 for the term, but things are looking more positive with news he will be reunited with Lucky Bubbles in the upcoming Group One Chairman's Sprint Prize.
Now Amazing Kids, a horse Prebble got on for the first time because of another sliding doors moment – a suspension to Joao Moreira back in 2015 – could give the 40-year-old another shot at overseas glory.