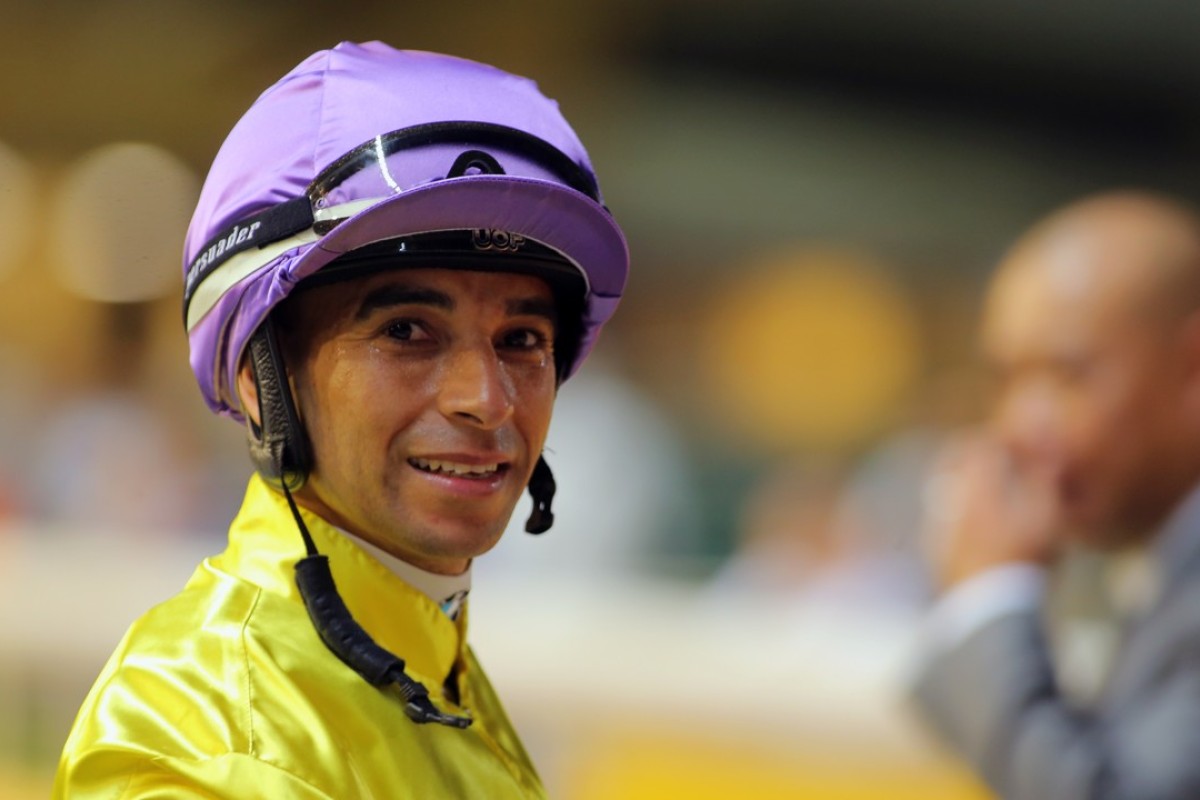 On Wednesday night at Happy Valley, we break past the 300th race of the season with Zac Purton only trailing Joao Moreira by three wins and some fans wondering if this could turn into a battle of significance for the jockeys' title instead of the one-horse rampages of the past two seasons.
And, whether that ultimately happens or not, has Hong Kong's love affair with the Brazilian taken a downward turn?
Two years ago, at race 300, Moreira led Purton by 76 wins to 26, and in 2016-17, he led by 61 to 36.
With the current score at 46 to 43, a couple of things leap out of those bare numbers at you.
Firstly, Purton's tally isn't just closer to Moreira's but is higher than his own score at the same stage of the last two terms and that Moreira' s number is unexceptional by his standards.
A large part of that has been his absence. Moreira has been suspended twice here, once in Melbourne and missed two meetings due to injuries suffered in that Flemington fall. Purton has had one two-day suspension.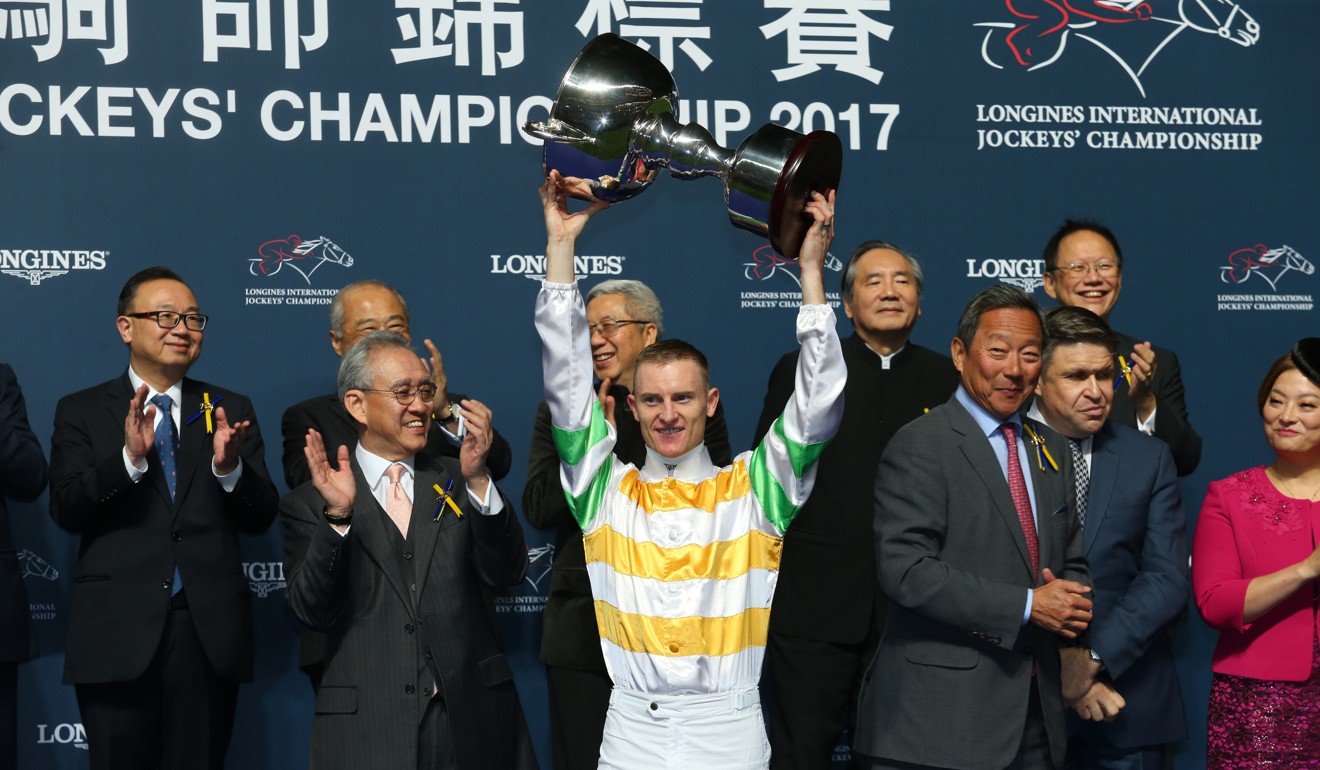 Those differing fortunes have given some fuel to those who would have it that Purton is the equal of Moreira but lacks equal opportunities.
Because of their respective body weights, there can't be a true like-for-like comparison but Purton and Moreira have had about the same number of rides, and that is unusual.
In the first 299 races of the 2015-16 season, Moreira had 258 rides to Purton's 184 when he led him by 50 wins. Both had missed a meeting due to a typhoon, but Moreira had no suspensions and Purton had both a suspension and had missed the first four days of the season due to an ankle injury after being kicked by a horse at the trials.
Weighed down by HK$383 million in bets? I can't think about it, says Hong Kong champion jockey Joao Moreira
Furthermore, the quality of Moreira's rides was superior – his mounts started at an average price of 4.6 while Purton's were averaging 8.8. Moreira rode 130 of the first 299 favourites that season, won on 56 (43.1 per cent) of them and was outperforming the general winning strike rate of favourites (36.5 per cent), while Purton rode only 36 favourites for 10 wins.
Last season, Moreira and Purton both had only one suspension in the first 299 races, and this time Moreira's 275 rides provided him with 153 outright favourites to Purton's 42 out of 228 rides. The Brazilian wasn't as deadly this time – 43 wins on favourites amounted to a 28.1 per cent strike rate – but the quality of his rides, averaging odds of 4.9 against Purton's 11.3, kept him well clear.
But this season, with Moreira so often sidelined, he has had 229 rides against Purton's 227 in the first 299 races and there has been a change in the quality of them.
Joao Moreira admits 'I don't think I will ride more winners next season'
Moreira's mounts have averaged almost 6.0 in the betting, while Purton's have been averaging 7.8 but the changes in their favourite statistics have probably been the most telling of all.
Moreira has ridden only 89 outright favourites this season, winning on 29 of them, while Purton has been winning on outright favourites at an almost identical rate but has had a lot more of them, with 68 of his rides being the public elect.
Now, again, part of that is going to be attributable Moreira being out of the saddle, but even if 50 per cent of the rides he missed would have been the public favourite (which would be far more than usual), that would not have got the Magic Man to the 153 favourites he had ridden by this time last year.
His lost link with John Moore due to Tommy Berry's arrival is nothing – Moore provided Moreira with only a dozen wins last season and, considering Moore is sitting on only 11 wins himself, that is not a factor.
It does seem there has been a minor migration away from the Magic Man and towards Purton, particularly in some stables, as the go-to man when "today's the day" but if Moreira stays in the saddle, his lighter body weight will assert itself over the next 500 races, his rides will outnumber Purton's and that will see him draw away.
Mo goes from the sublime to the ridiculous
Apprentice Dylan Mo Hin-tung certainly looks a paradox in progress at the moment.
It's a shame he got things a little wrong early in the home straight on Premium Champion on Saturday and caught a suspension because the rest of that ride looked like advancement, taking a horse back to the rear and weaving through the field from last to almost get the job done. That wasn't your cheap, "I'm going forward because I'm an apprentice" type of steering job for which he is usually called, so Mo does look to be improving in a key area.
And yet, lay that alongside Celestial Nova at Happy Valley last week and you have a stylish, quality ride against the most egregious effort from any jockey this season, but a ride that brought no penalty.
Celestial Nova was a shocker. That is all. Breaking through 23 seconds for a 400m section in the middle of a race is woeful judgment of pace, giving his mount absolutely no chance at all, negatively affecting the chances of others and, in short, messing up the race.
We have seen other riders seriously penalised for lesser errors of judgment of the pace in recent years but Mo was able to escape scot-free.
Fans would probably ask why but the stewards' report had all the answers, with Kim Kelly suggesting to trainer Danny Shum Chap-shing that he had been too strict in his instructions to the apprentice.
So the blame really lies with Shum, if he has really tied the rider down to a pre-race plan that was reliant on a tempo that turned out differently to expectations, because an apprentice is unlikely to make the executive decision that those tactics are unworkable and he is under pressure to do as he is instructed.
Do Hong Kong apprentices Matthew Poon and Dylan Mo have attitude issues?
And that makes the situation quirky. Under the rule dealing with giving a horse every chance, trainers are only mentioned as potentially guilty of being party to a breach of it by a jockey. In other words, a trainer cannot actually be guilty of failing to give a horse every chance – it requires the jockey to be guilty then trainer is found to have been an accomplice.
So, having laid the blame to a large extent on Shum's instructions rather than Mo's judgment, that let Mo off the hook and therefore the trainer as well.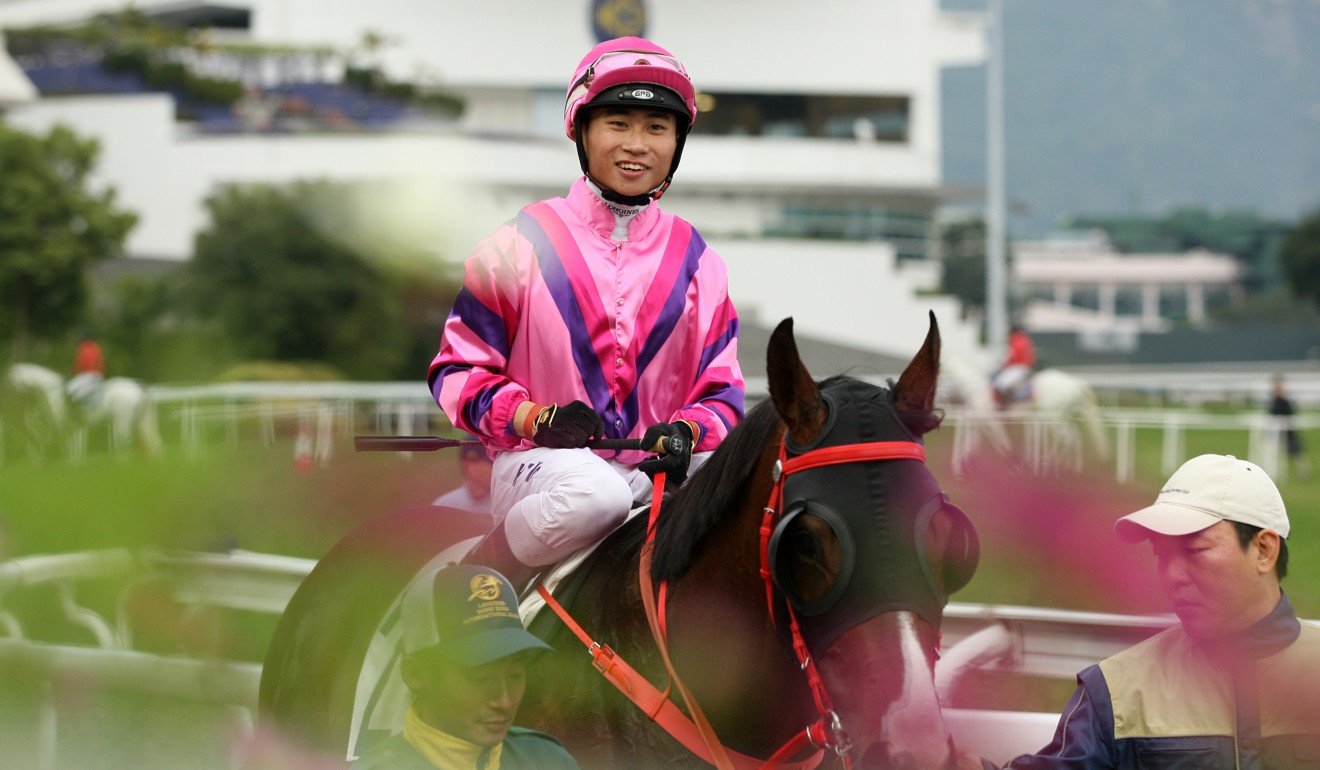 We've said before that these looping runs have been overplayed for some time at Happy Valley and not only by apprentices. We've seen champion jockey Joao Moreira get sucked into an ill-advised loop there this season when the pace didn't quite line up.
To date, there has been only one winner this term doing it – Inventor in September, and Matthew Poon Ming-fai was caught wide at the time and didn't have that many options anyway – but still there are runners in multiple two-turn races at the Valley every week where you can see the plan on a rider's face going out of the straight the first time, regardless of the speed.