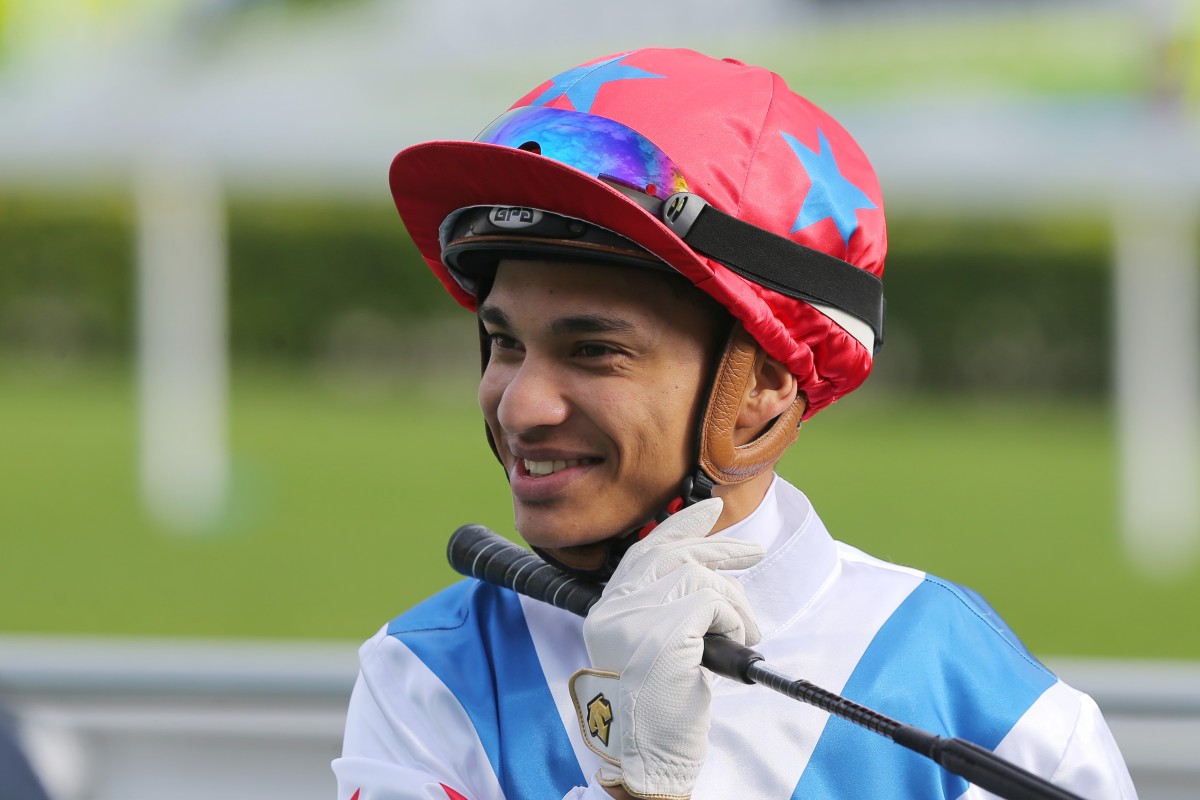 Addressing your thoughts, questions and statements about Hong Kong racing. Have something to say? Send a tweet to @SCMPRacingPost.
Grant van Niekerk grabs a double and Danny Shum makes it three on the night as Star Of Joy runs down Powermax to take race seven: a deserved first win at start 21 – @HKJC_Racing
With the next meeting of the Jockey Club's licensing committee getting closer and closer, it's time for some reckless speculation (think of this as if you were chatting with a mate) about what might happen.
To recap, there are six jockeys currently riding with their licences due to expire next month: Sam Clipperton, Callan Murray, Alberto Sanna, Grant van Niekerk and Alexis Badel all finish up on February 17, while Silvestre de Sousa is licensed until February 28.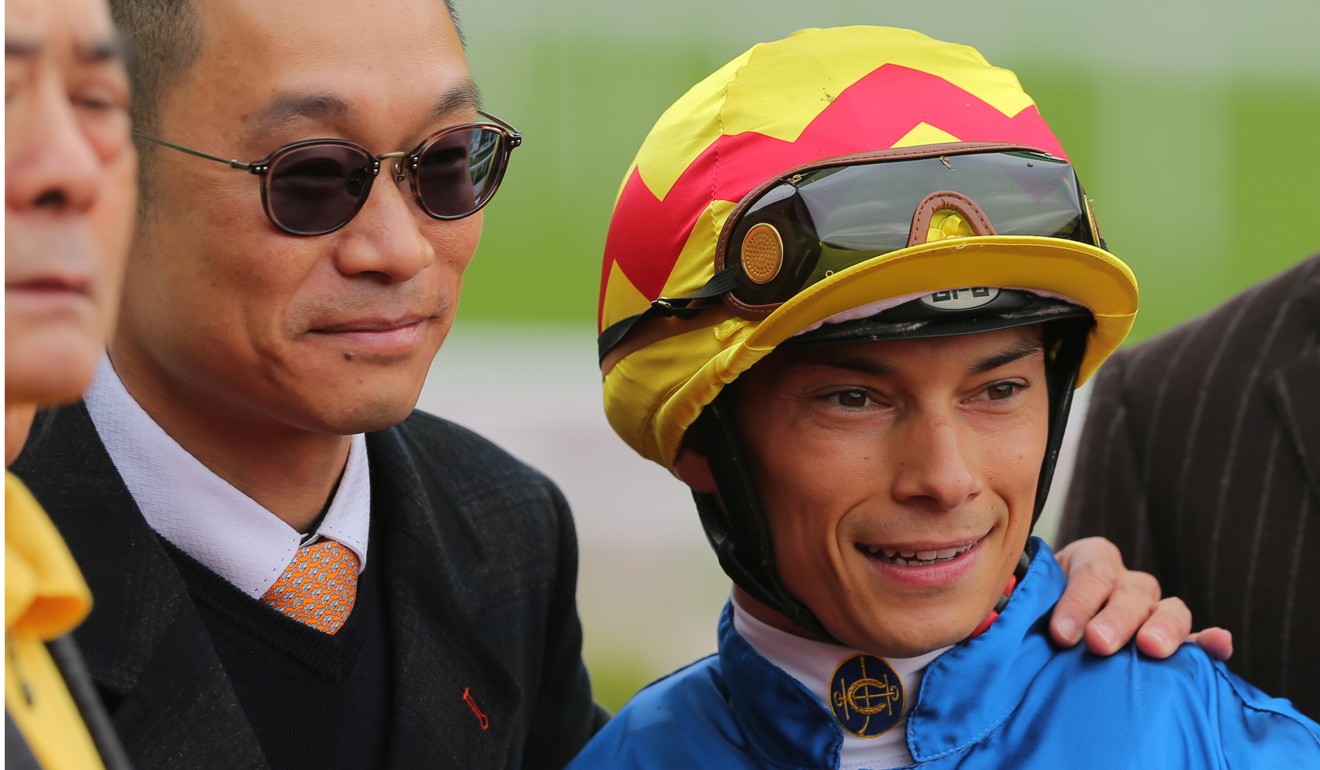 The Jockey Club would love Badel and De Sousa to embrace full-time positions in Hong Kong – they are both talented riders, popular and lightweights – but they have commitments in Europe to honour.
Badel works with up-and-coming French trainer Henri-Francois Devin, while the whisper is someone has offered De Sousa a retainer that is too good to knock back.
Silvestre de Sousa earns as much in Hong Kong in seven weeks as he does in Britain in seven months
The Brazilian's family is also based in Britain, and that obviously plays a huge role, so while it would not surprise to see him extend his stay a little bit, or simply return for the big races, it won't be for the rest of the term.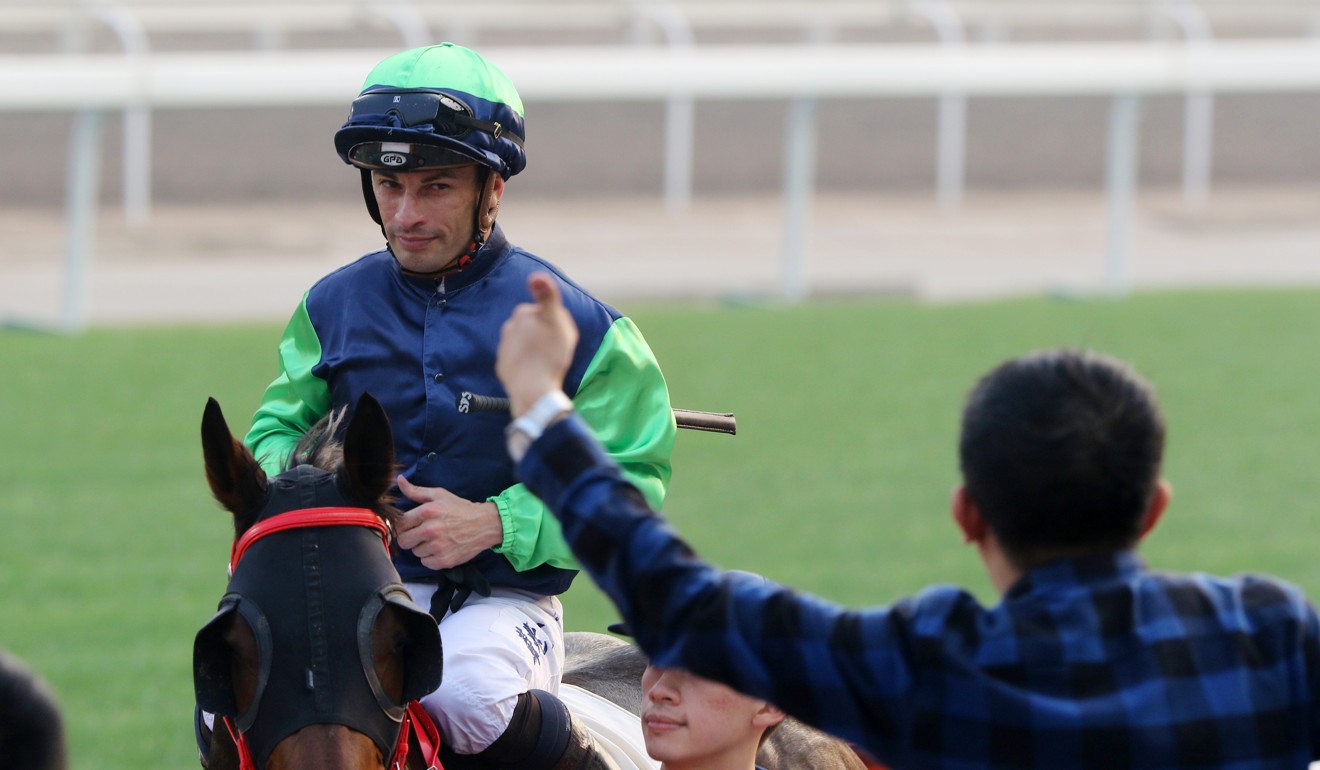 Given the raging success he has been so far, expect De Sousa to be welcomed back with open arms for the next winter stint.
Van Niekerk looks assured of earning an extension after notching 16 wins and 33 placings from 183 rides.
The South African has ridden the Hong Kong roller-coaster – he got off to a flying start, faced a couple of challenging situations in the middle but has come through the other side and is better for the experience.
Grant van Niekerk tastes success at Happy Valley for the first time as Little Bird salutes
Van Niekerk can ride light, has established a group of supporters and bobs up with a winner when required.
Sanna has battled through an injury-interrupted campaign – he shattered his hip when falling off his bike on October 26 – but has worked diligently to get back ahead of schedule to show his hunger to succeed.
The Italian only has three winners from 98 rides, but given he had 17 winners in his stint last term and he is still getting support – he has six rides on Sunday – you would lean towards him getting another chance.
Iron man Alberto Sanna's remarkable 30-day comeback from shattered hip
On the other side of the coin, it is hard to see Clipperton or Murray extending their stays at Sha Tin. Both are terrific guys and good jockeys, but the bounce of the ball just hasn't gone their way.
Winners are one thing (they have six between them) but rides have dried up – neither needed to turn up to Happy Valley on Wednesday night – and that doesn't bode well.
After a terrific opening season in 2016-17 with 40 winners, it has become a slog for Clipperton. He's endured some bad luck, 65 of his 112 rides this season have come from top trainer John Size, but the return of Joao Moreira as his stable-retained jockey has seen all but a handful of those opportunities disappear. Hopefully he can collect a Group One win with D B Pin on Sunday.
Murray deserves a mountain of credit for the way he's handled himself in trying circumstances.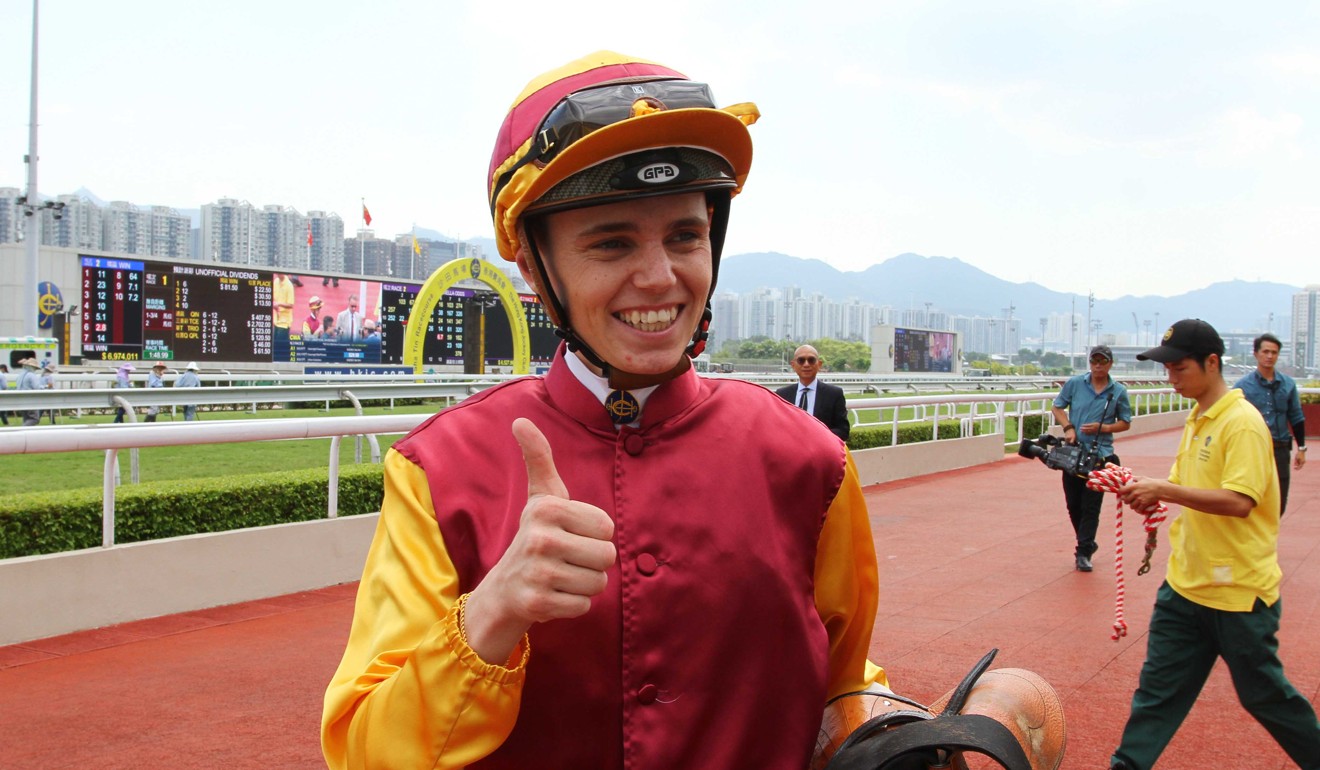 If things don't go well early, owners can tarnish you with the "unlucky" brush – it might be underserved but that's the nature of Hong Kong.
Funnily enough, the South African is riding well, he's just been on horses with no hope, and his reputation within racing circles has actually gone up because of his positive attitude.
How long does James McDonald have to wait before being allowed to ride in Hong Kong?
In terms of replacements, one name that keeps coming up is Sydney-based New Zealander James McDonald. We'll find out whether there is any truth to those rumours on Monday.