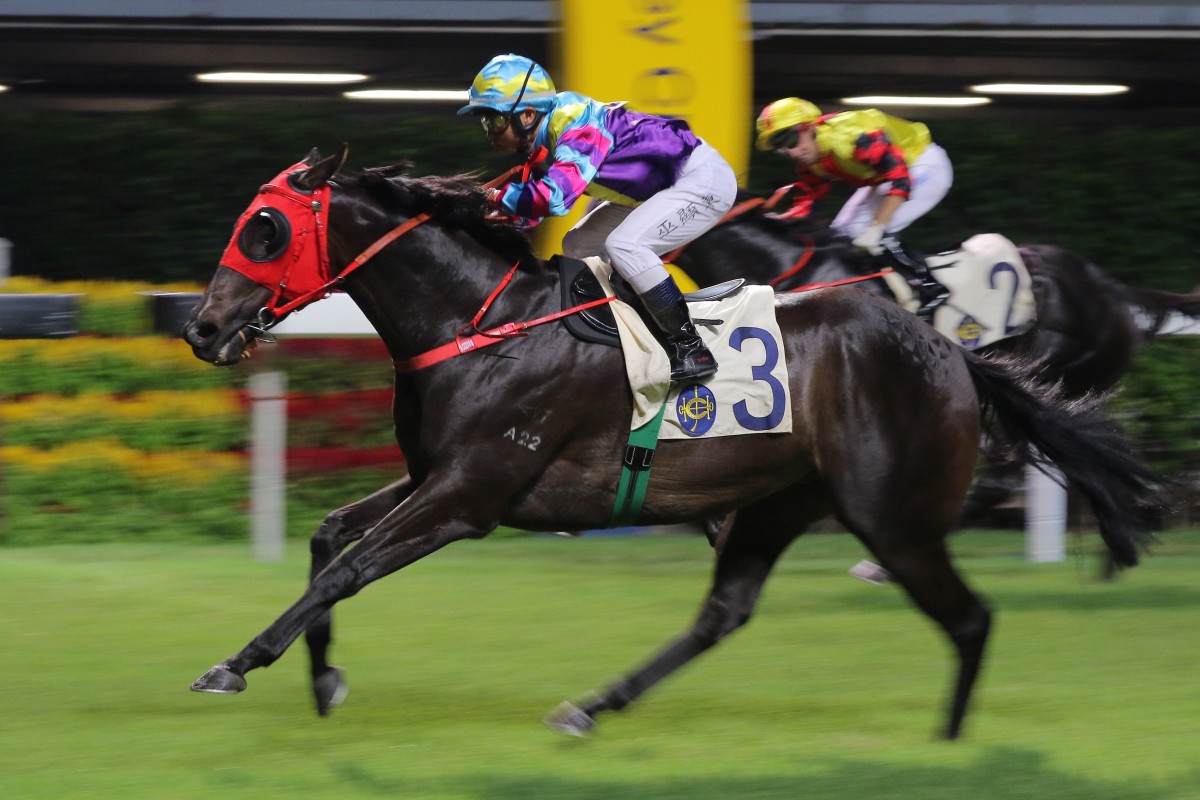 The Jockey Club takes a historic step into mainland China on Saturday with the first official meeting at Conghua Racecourse and Danny Shum Chap-shing says he "can't wait" as he eyes a unique double.
After Shum's Most Beautiful became the first horse trained at Conghua to win in Hong Kong, the trainer is well placed to land the first winner at the HK$3.7 billion facility with Happy Tour in the day's opening event.
"I think he's a good chance, hopefully he runs a good race," Shum said. "He has stayed in Conghua, he is feeling happy. He has trialled well, I think he will run well."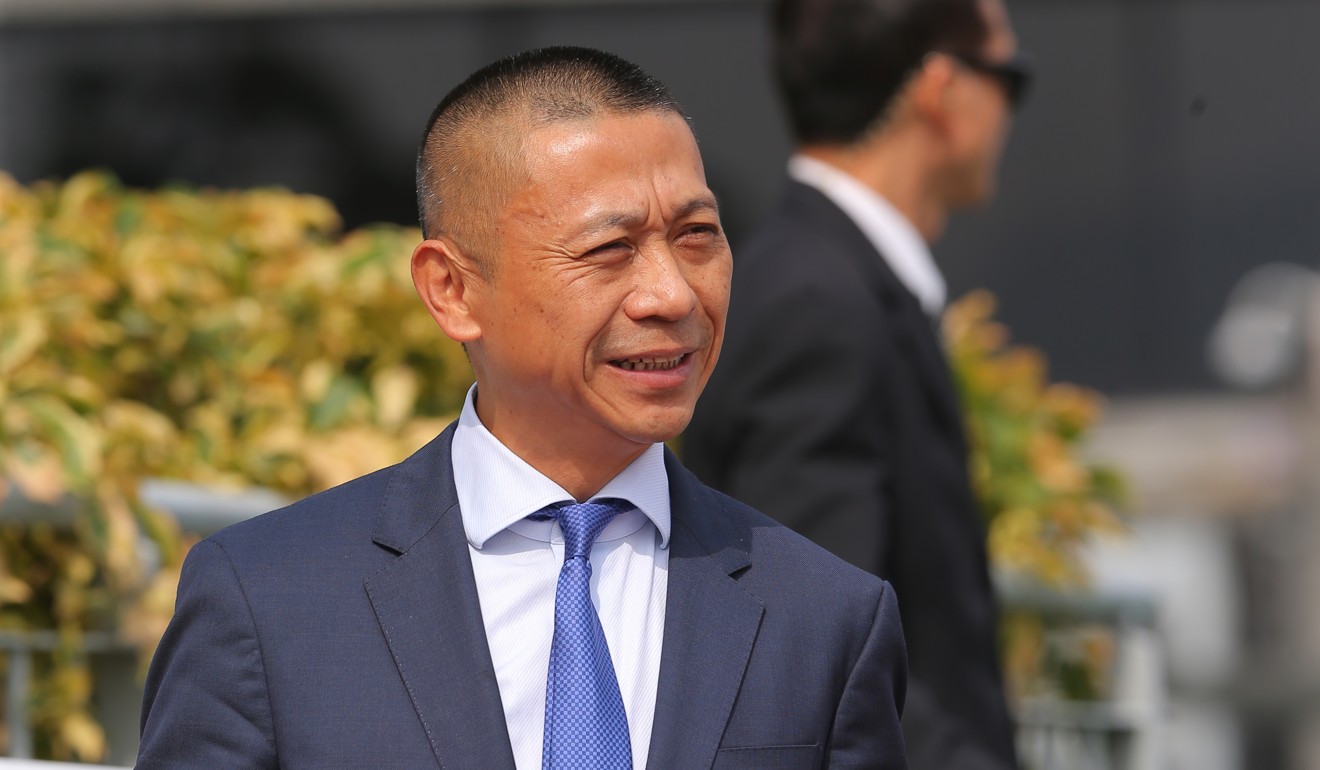 Shum leads all comers as far as entries for the meeting, with his seven runners evidence of the importance he is putting on the inaugural showcase.
Hong Kong Jockey Club reveals plan to ensure Conghua's first meet runs like clockwork
"It's very important for me. I'm looking forward to the day, I can't wait actually," said Shum, adding that his owners are also looking forward to the day out.
The Jockey Club opened Conghua ahead of the current season as a training facility and is holding Saturday's meeting as a way to showcase its product on the mainland.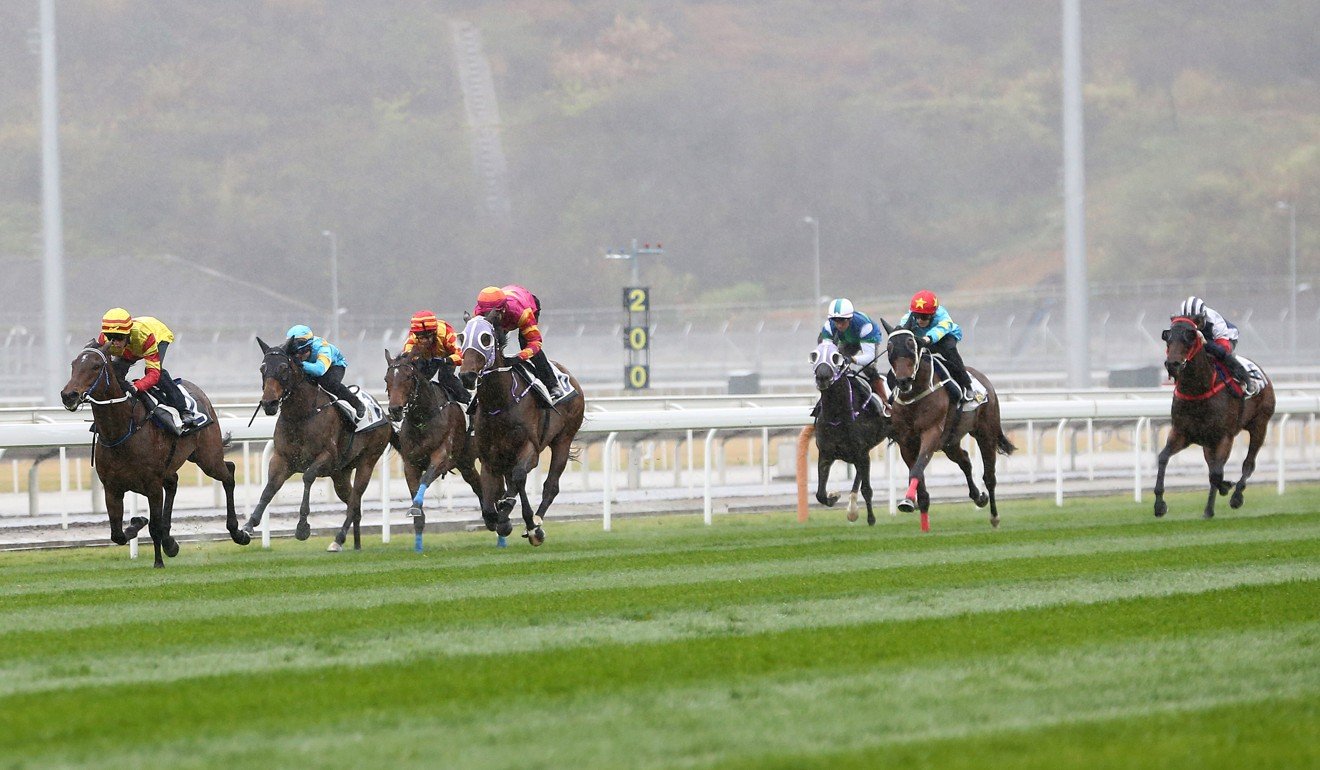 There will be five races on the day but no betting and no live broadcast of the races, which will be shown in Hong Kong on a 15-minute delay.
Hong Kong Jockey Club confirms date for historic mainland China race meeting at Conghua Racecourse
Nine trainers currently have stables at Conghua, with plans in the pipeline to accommodate the rest, and David Hall is one of the seven handlers without a mainland base taking horses across the border on Saturday.
The Australian has entered three horses and says the logistics have been smooth despite it being a novelty for his stable.
"It's not a big deal going up there, it's only four hours in a truck," he said. "It's not as if we're not used to doing that elsewhere so it's not a big surprise. I don't have any problem taking the horses there."
Hall's Gallant Return tackles Happy Tour and four others in the Hong Kong Jockey Club Trophy (1,200m), which is restricted to International Sale Griffins (ISG).
Conghua facilities are fantastic, but horse movement is the Jockey Club's biggest challenge
Hall said the HK$2 million purse for that race caught his eye for Gallant Return, while his other two runners – Cash Courier and Mr Genuine – where put on the float for different reasons.
"There's obviously the lure of the prize money for the ISG race, and it's the right race for [Gallant Return]," he said. "It was just a matter of having horses suitable for the races that were there.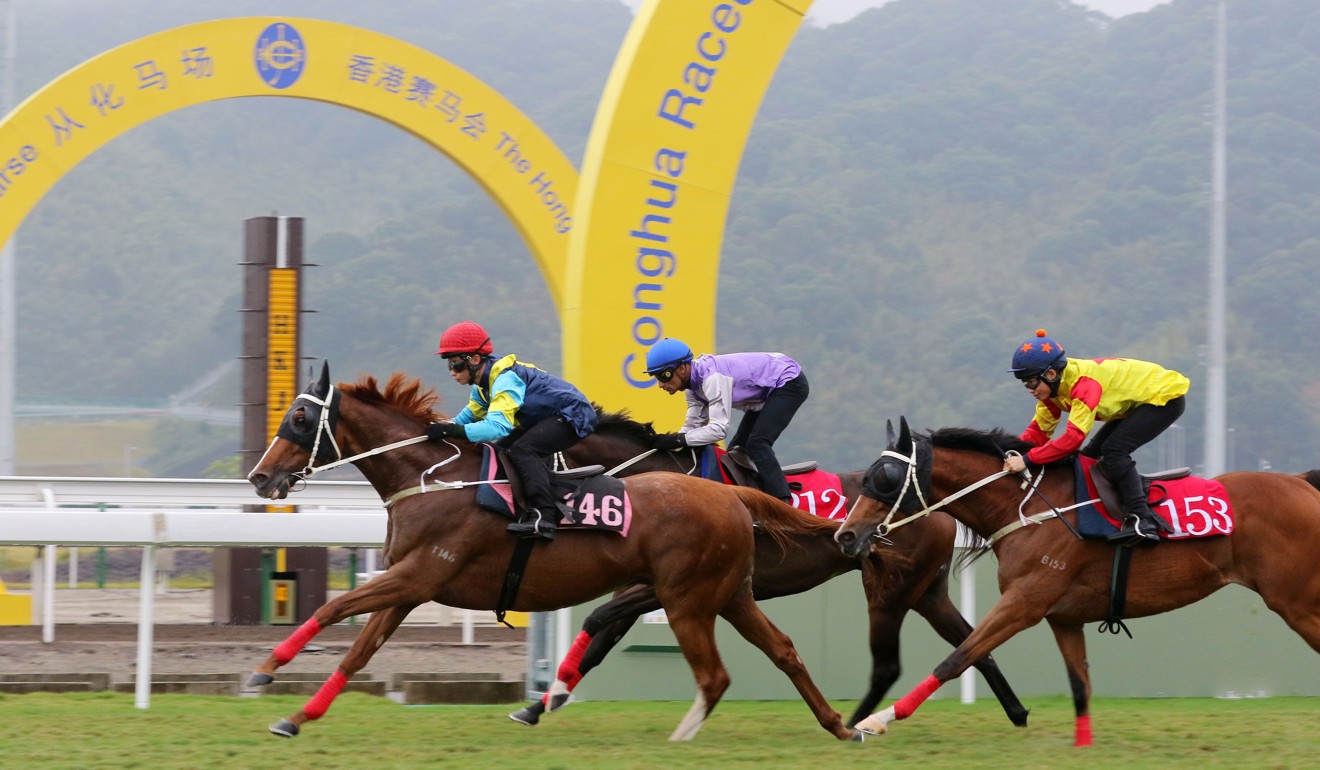 "The old eight-year-old Cash Courier is running around in Class Five, there are no races for him at Sha Tin and he's not performing at Happy Valley, so he's going there. Mr Genuine, the owner requested to run it."
Hall said he is looking forward to seeing it all unfold at Conghua for the first time, but is prepared for a different vibe than what he's used to at Happy Valley and Sha Tin.
"It's going to be pretty quiet without betting and everyone will be a little bit casual," he said. "There will be a bit more of a carnival atmosphere I would imagine. Hopefully it goes smoothly and it's a great thing for the club going forward."
As well as Shum, Chris So Wai-yin is the only other trainer to have a horse in each of the five races, while the big stables of John Size, John Moore and Tony Cruz all have runners.