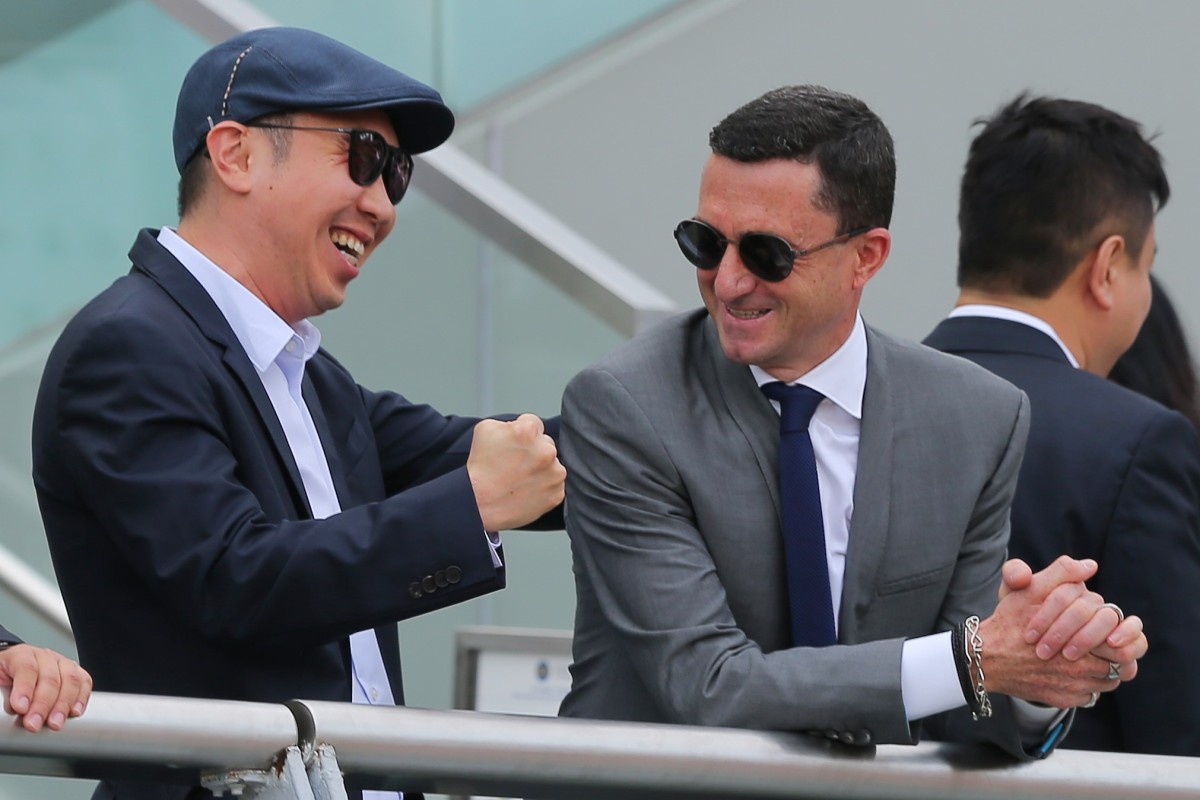 After a three-month world tour that included visits to a host of the globe's best trainers, Douglas Whyte is back in Hong Kong and is confident he is ready to hit the ground running in his new career.
The 13-time champion jockey will soon become Sha Tin's newest trainer and he has left no stone unturned in ensuring he's as prepared as possible.
He's spent time with the likes of William Haggas, Michael Stoute and Charlie Appleby in the United Kingdom, Mike de Kock in Dubai and David Hayes and Chris Waller in Australia, saying he was blown away by the treatment he received.
"When I got on the flight leaving Hong Kong it was an unknown adventure I was heading towards," he said.
John Size not disappointed but punters see Red (Warrior) as Champion's Way goes under
"You leave home with a suitcase and a backpack and you're on the road for three months. I was nervous, to say the least, but if I had my chance again tomorrow I'd do exactly the same.
"What I learned along the way, the people I met, the reception I got and how welcomed I was – not just by one of them but all of them – they were just unbelievable with telling me things and doing things with me."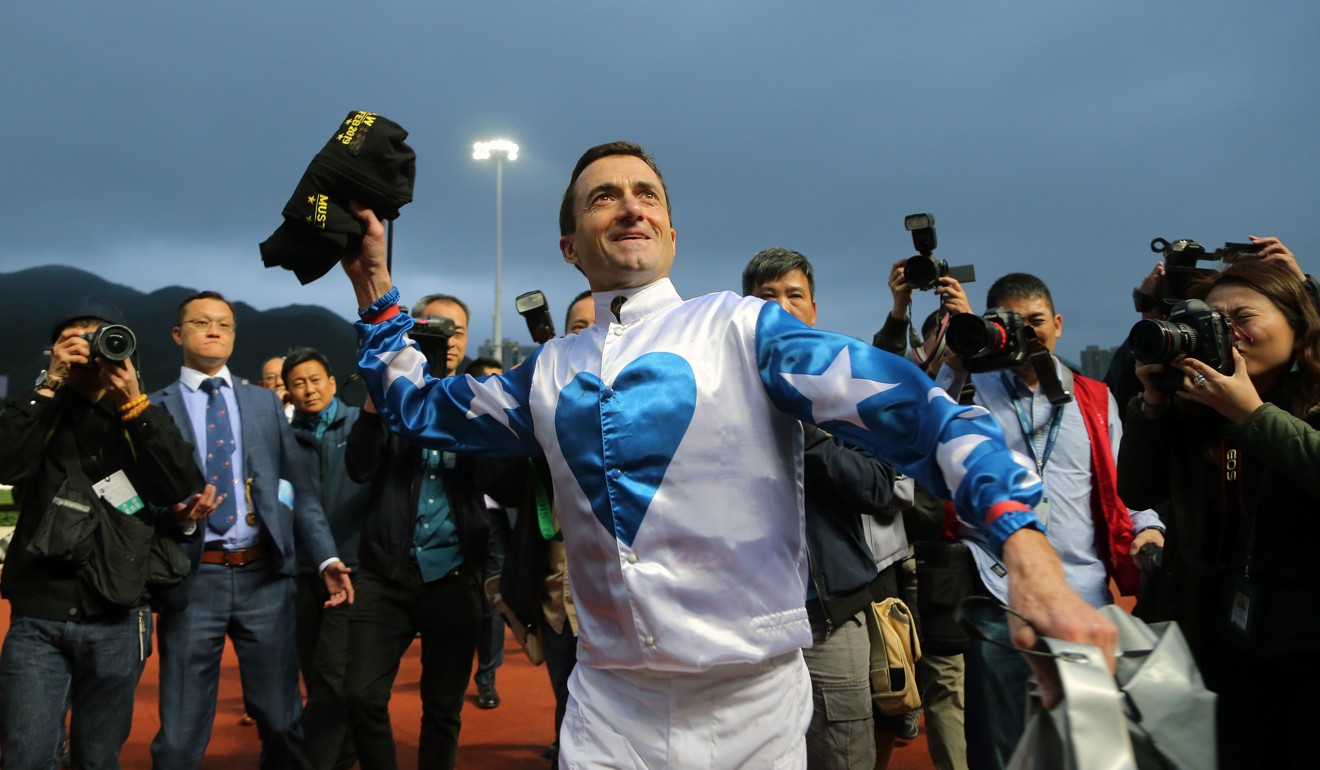 Whyte says he learned something different from each of the master trainers he spent time with, as well as plenty of other experts along the way.
"It's to do with the horsemanship and the way they deal with management and how they run their show," he said.
"I would never be able to train the way any of them do – Hong Kong is a unique training facility – but the horsemen I was working with and the decisions they make workwise, the little things, it's unbelievable how intense they are at everything they see and I think that'll stand me in good stead.
"There were vets that I spent time with and they said 'all right, I've done it, you go and do the next horse'.
"It's one thing witnessing it with your eyes but it's another thing actually touching and feeling and looking for the problem when you have got a vet standing behind you assessing you.
"From on top, most jockeys are brilliant and they can assess problems but when you're on the ground it becomes a different scenario."
Whyte can start taking horses from mid-July and part of his trip included purchasing a couple of horses at the recent sales in Deauville.
Douglas Whyte retires, becomes Hong Kong's newest trainer
While he wouldn't put a number on how many horses he thinks he'll start next season with, he is hopeful he'll have some nice ones at his disposal come September.
"Fingers crossed I've got some nice friends and some good owners I've ridden for over the years and let's hope that they stay loyal and I can have a good couple of horses to kick off with," he said.
Tough day for Van Niekerk, Callan
Grant van Niekerk and Neil Callan has less than ideal days for different reasons, with the former walking away with a ban and the latter missing out on four rides due to dehydration.
Callan was stood down after race three and will be required to pass a medical before being permitted to ride on Wednesday night.
Van Niekerk will be sidelined for two race days and will miss the meetings at Sha Tin on June 8 and 13 after pleading guilty to careless riding for his performance on M Reborn in the day's opening event.
"Near the 350m mark he permitted his mount to shift out when not clear of Sunny Orient causing that horse to be crowded for room and to lose the running to which it was rightfully entitled," chief steward Kim Kelly said.
BREAKING NEWS: Stallion Nominations to Support Tye Angland

Noms in Capitalist, Dundeel, Encryption, Hellbent, Mendelssohn, Press Statement and Sidestep to be auctioned. 100% of funds raised donated to our friend Tye Angland.

Read more here: https://t.co/tRlV3r3nNv pic.twitter.com/0ryAYUDBeO

— Magic Millions (@mmsnippets) May 17, 2019
Racing community rallies behind Angland
Support for injured jockey Tye Angland continues to come with Magic Millions and a host of studs the latest to come to the party.
Tye Angland in talks with Jockey Club over securing financial future
Seven stallion nominations – to Capitalist, Dundeel, Encryption, Hellbent, Mendelssohn, Press Statement and Sidestep – will go under the hammer on May 28 after day one of the National Broodmare Sale with all of the proceeds going to Angland.
It is expected to raise somewhere in the vicinity of A$200,000 (HK$1.1 million).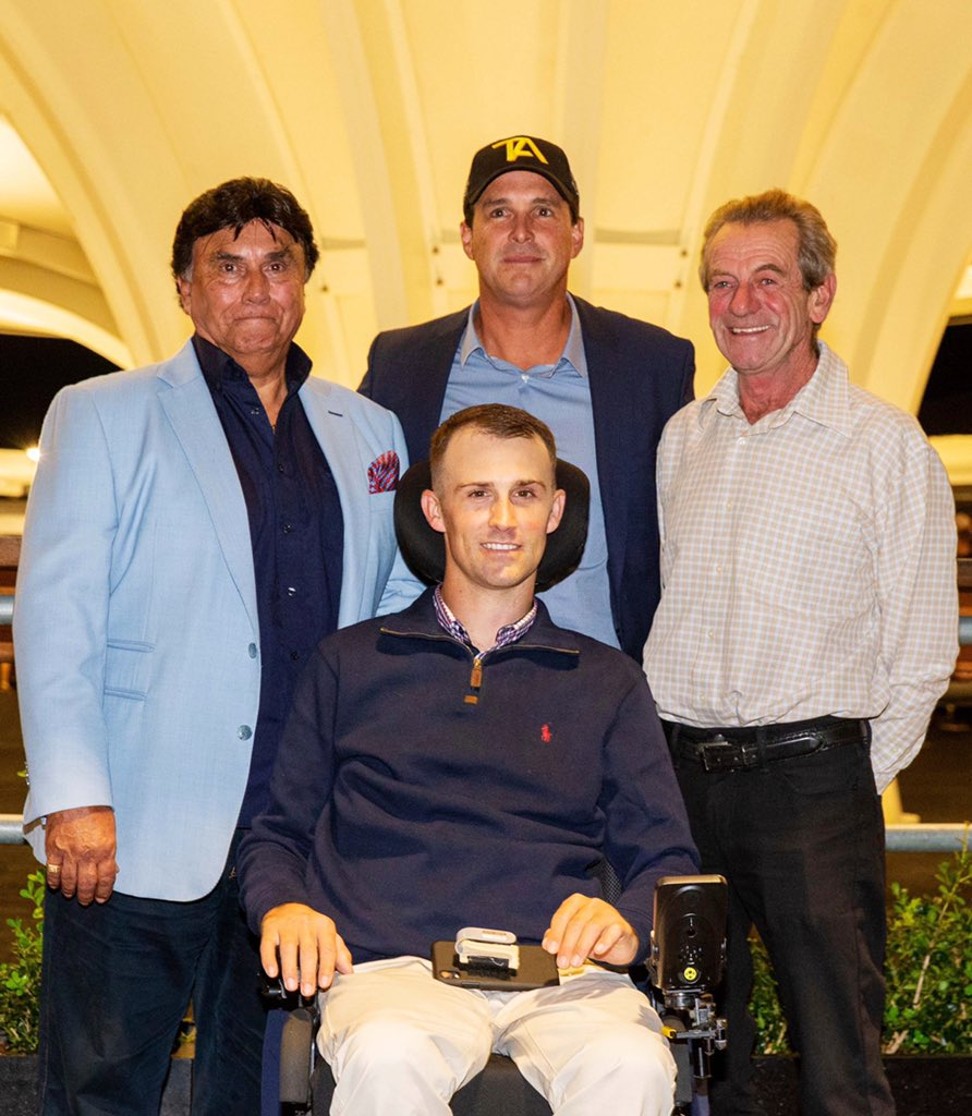 "Magic Millions appreciates the goodwill and generosity from across the industry uniting in their support of Tye," Magic Millions managing director Barry Bowditch said.
"A champion in and out of the saddle, Tye is a great friend of Magic Millions and always gives his time to help promote the industry."
This is the second instance of a stallion nomination being used to help support Angland, who was left a quadriplegic after a horror fall at Sha Tin in November, after Bert Vieira, the owner of Trapeze Artist, was able to raise A$105,000 (HK$577,500) earlier this month.
Putting your money where your mouth is
The fallout from the Kentucky Derby controversy has added a new chapter: a proposed rematch with a hefty purse.
Gary West, owner of Maximum Security, is now offering up to US$20 million to the owners of Country House, War of Will, Long Range Toddy and Bodexpress if their horses finish ahead of his the next time they face off in a race this year. Country House won the Kentucky Derby earlier this month after Maximum Security was disqualified.
"I am doing this because I think it would be good for racing and a unique opportunity to bring more people into racing because of the elevated interest this would bring to the sport," West said.
Vincent Ho breaks whip dragging London Hall over the line at Sha Tin
West would give US$5 million apiece to each of the four horses if they finish ahead of Maximum Security. In return, West is asking owners to give him US$5 million apiece if Maximum Security finishes ahead of their horse.
"Most experts agree that Maximum Security was the best horse in the Kentucky Derby," West said. "I don't care to discuss the controversy surrounding the events of the race and the disqualification of my horse at this time, but I firmly believe I have the best three-year-old in the country and I'm willing to put my money where my mouth is."