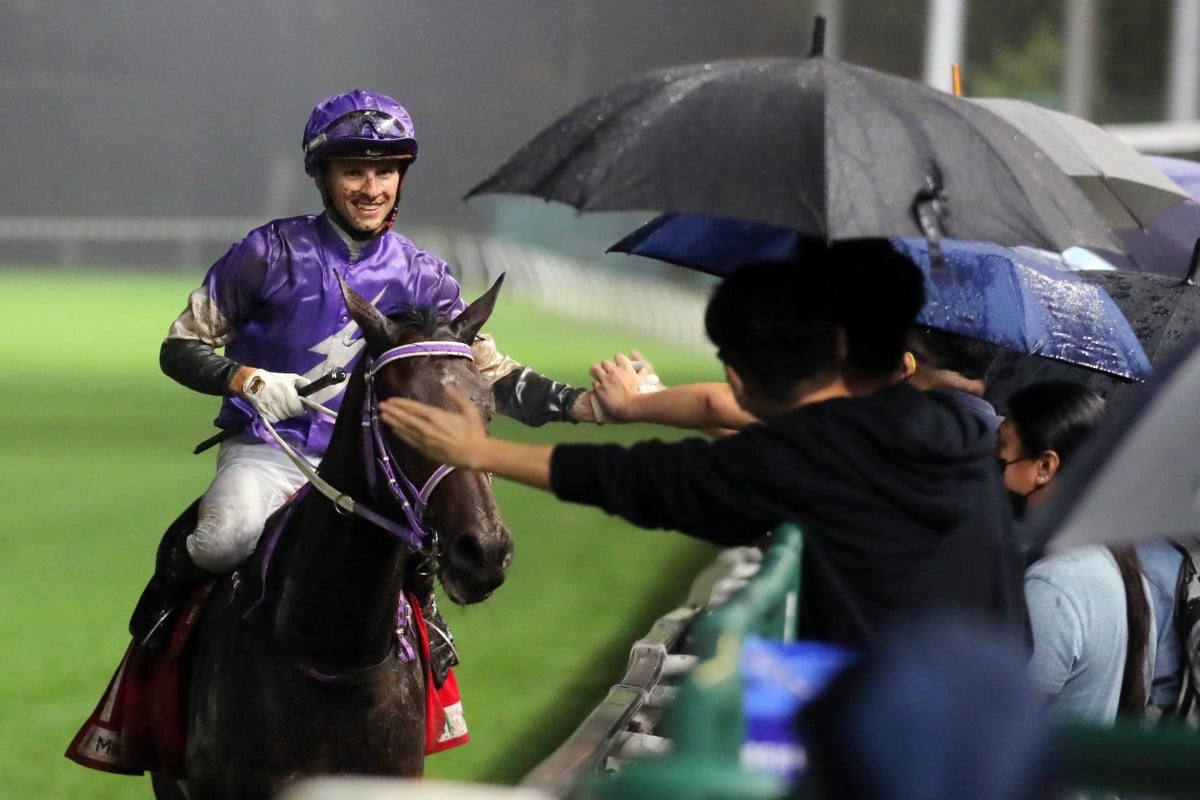 It's been quite the year for Lyle Hewitson. This week marks the one-year anniversary of that horrific four-horse fall in the Longines Hong Kong Sprint that left the South African jockey in intensive care for three days with a bleed on the brain and a fractured pelvis.
The then 24-year-old made a remarkable recovery to return to competitive racing within just five weeks and he went on to land a further 26 winners last season, a marked improvement on the three wins he secured during his previous six-month contract in Hong Kong in 2019-2020.
When asked about his head space during his recovery, Hewitson admitted that not being able to ride was a "tough pill to swallow" just weeks after returning to Hong Kong for his second stint as a licensed rider.
However, reflecting on the fall, he counts himself "extremely lucky, as it really could have been fatal".
Hewitson also acknowledges that "age was on my side and if I was older, the situation may have been a lot worse".
As humans, our bones continue to grow stronger into our early 30s, after which bone mineral density (BMD) begins to decline, as the removal of old bone exceeds the formation of new bone.
Fortunately for Hewitson, at the time of the fall he was in a phase of positive bone growth which assisted with his recovery.
The bone health status of male jockeys, particularly flat racing jockeys, remains an important health and safety concern in horse racing as constant low BMD has been reported in a large percentage of professional jockeys, making them more susceptible to fractures from falls.
Previously published research in Hong Kong reported that the bone health of most jockeys was suboptimal, with many jockeys having low bone mass (osteopenia) and in some cases, osteoporosis, a disease that typically occurs much later in life.
Making weight and maintaining a competitive racing weight during the season is one of the major lifestyle challenges faced by jockeys.
Indeed, the lower weight classification for flat jockeys may be a causative factor for such poor bone health. Scientific research across all weight-making sports has identified that obtaining a lower body mass as a result of restrictive dieting and extreme weight-making practices can lead to reduced BMD.
During his apprentice days and in his early career as a professional jockey in South Africa, Hewitson admits that he, like many jockeys, was guilty of taking short cuts to make weight.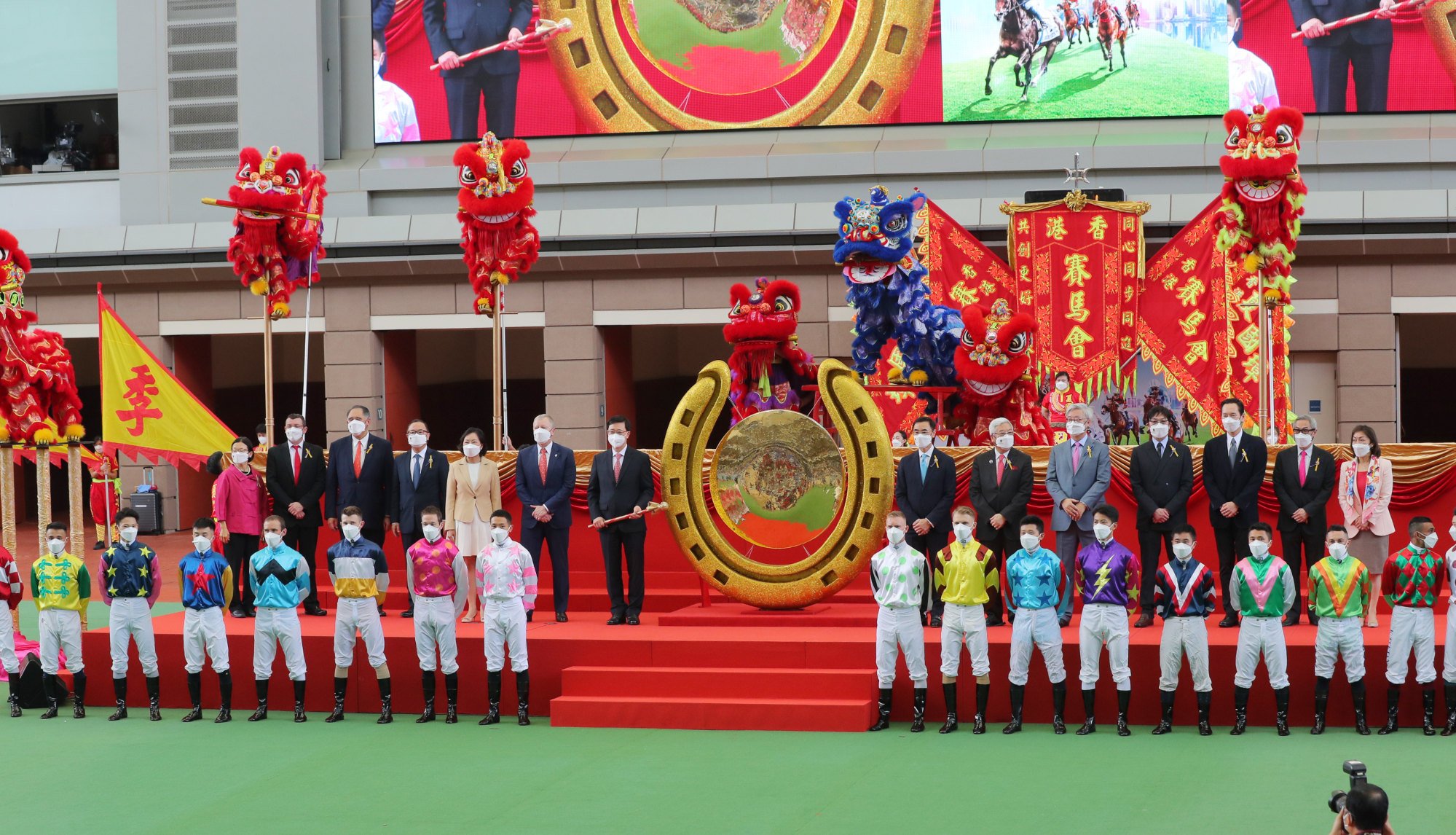 "When you are in that position, you find short cuts and you fall into a trap of getting away with it and it works. What I have realised now is that you can't really get away with short cuts as you get older," he said.
The Jockey Club provides nutritional and strength and conditioning support for jockeys, and Hewitson has learned that by getting his weight down in the right way through a preparation more focused on nutritional intake and exercise, he gets to race day in a "whole different frame of mind".
"You aren't getting there feeling tired and stressed about your weight. When you get there knowing that your weight is good, you're fit, you've got the energy and your mind is in a good place, the whole day goes easier and when that happens, you race better," said Hewitson, who has ridden 13 winners so far this campaign.
Dr John O'Reilly from the department of sports science and physical education at the Chinese University of Hong Kong has led research examining bone health of jockeys in Hong Kong.
In the past 12 months, O'Reilly has observed an improvement in the overall BMD of the jockeys, a positive sign that they are making weight in a healthier manner than if they were taking "short cuts" such as skipping meals and excessive sweating.
"Bone-loading exercises such as resistance training, coupled with appropriate nutritional intake, and providing suitable minerals and vitamins without excessive calorie intake is key to maintaining this positive trend" emphasises O'Reilly, a registered nutritionist and certified strength and conditioning specialist.
A "more confident and fitter" Hewitson has five rides on this year's Hong Kong International Races undercard and he admits last year's mishap is the furthest thing from his mind.
"I have never lost a night's sleep about it," he said.