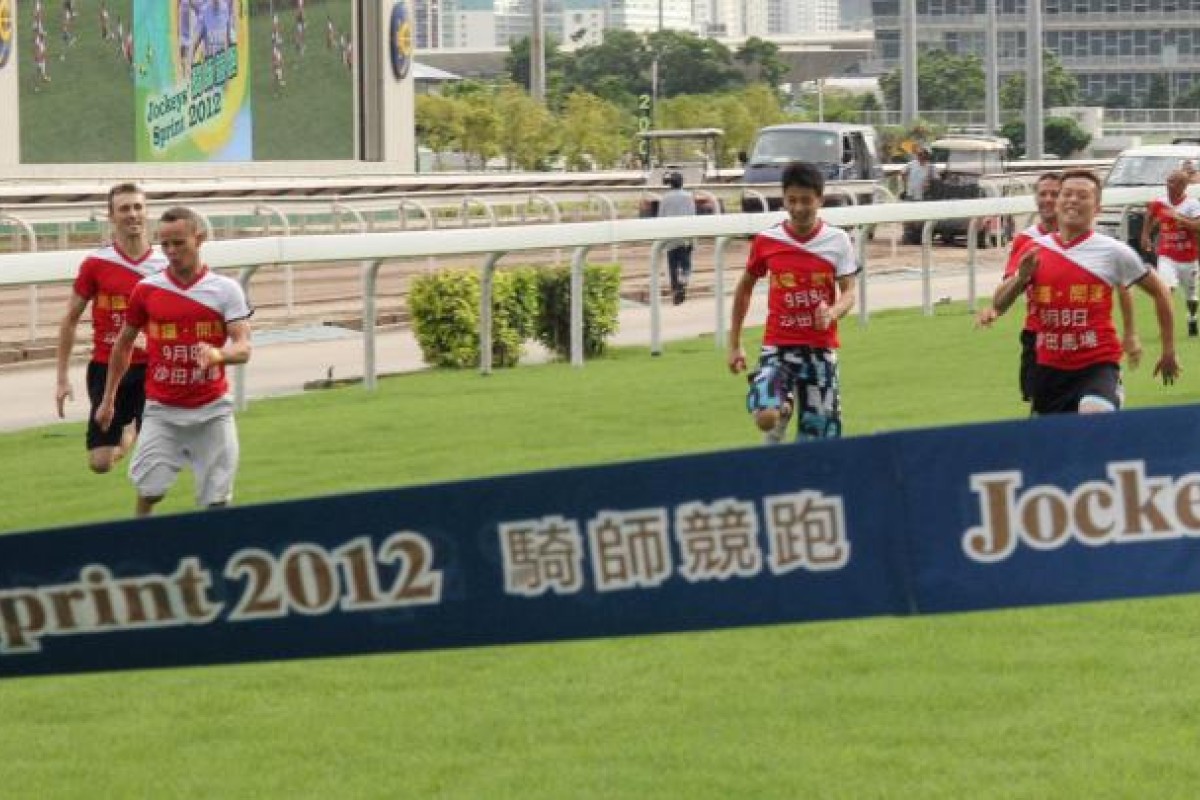 New South African rider Richard Fourie struck the first blow of the season winning the annual jockeys' running race at yesterday's Sha Tin Pre Season Carnival, but the day held some question marks for Japan-bound sprinters Little Bridge and Lucky Nine.
Lucky Nine and Little Bridge were both entered for the first grass trial as part of their preparation for the Group One Sprinters' Stakes in Tokyo at the end of the month, but Lucky Nine was withdrawn during the afternoon and jockey Zac Purton said he felt Royal Ascot winner Little Bridge is slightly behind in his fitness after finishing a quiet third.
"He trialled really good, feels great in his action. He jumped out and just knocked up but he's a bit behind the eight ball for the race in Japan. If he's going to be ready, he needs a bit more work yet," Purton cautioned.
Trainer Caspar Fownes said he had intended Lucky Nine to take his place but the Hong Kong Sprint winner eaten up in the stable.
"It's nothing to worry about, he'll probably have a trial later in the week," he said. "His work has been good, his feet are good and is scoping clean, everything has been perfect. But he's a horse who normally licks the bin out every night and he didn't this time, so I just thought we'd miss this trial and try him again in a few days." In the jockeys' sprint race, Fourie said he had expected to need further than the 100m available to show his best form on foot but dashed well 'fresh' to claim the HK$5,000 first prize over pre-post favourites Jacky Tong Chi-kit and Olivier Doleuze, who both fell going over the line after racing tight.
"I only got going the last bit, that was the best part of my race," Fourie smiled. "It's a bit of fun anyway and that cheque is nearly a winning percentage in some races at home."
The racing season kicks off, for real, on Saturday with the HKSAR Chief Executive's Cup the feature.