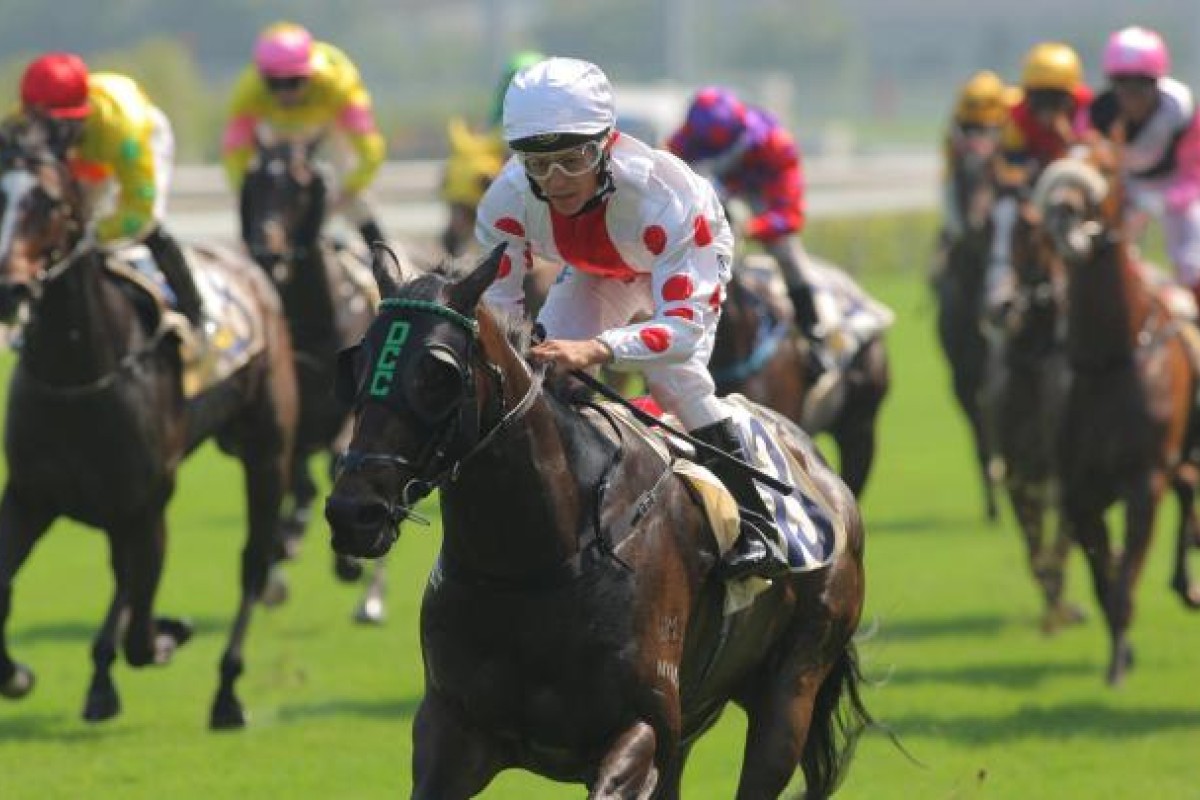 While many of our counterparts have quite rightly taken to print to lambast the Jockey Club in umbrage at the failure of the "scratch and win" cards last Saturday to even fulfil the first part of that bargain, we're almost convinced that was not the major event of the meeting. In fact, more long-lasting questions stemmed from the defeats of Arrived Ahead and, more particularly, Amber Sky and whatever those defeats mean for their futures, which had looked much brighter a week ago.
While a number of commentators have found fault with Douglas Whyte's navigation of Amber Sky, in short for allowing the three-year-old sprinter to be headed for the first time in his brief career, it may pay to look closer at what else was going on.
Andreas Suborics had been aboard when Amber Sky won his first two juvenile starts, then was suspended - and could not have made the weight anyway - when Mark du Plessis won on the then two-year-old in June.
He might have expected to be back on the horse on Saturday but connections went for Whyte instead, and Suborics, riding Nordic One, was not about to let the favourite have his own way in front and make the race a procession. He was determined to see what Amber Sky was made of and contested the lead to see if there were any cracks.
In the end, Nordic One did expose some weakness in the favourite, though it didn't help him much as he finished a long last, while Amber Sky was emptied out enough for Vital Flyer to run past him in the final 70 metres.
Was it a failure by the horse who had promised much as a two-year-old? Yes and no.
It was not a failure, given he still finished second. But definitely a failure for those looking to cash a winning ticket, and somewhere closer to the latter in terms of his actual athletic performance.
Ungifted but a trier, Well Fit - look up average horse in any decent dictionary and there's a picture of him right there - won the Class Four straight race with only two pounds less, and his comparative time figures don't enhance Amber Sky's effort.
Well Fit's 56.59 seconds for the 1,000m was made up of official splits of 13.28 for the first 200, 20.94 for the middle portion of the race and home in 22.37.
Amber Sky's almost identical final time of 56.57 seconds was built this way - 13.22, 20.8 and 22.55, and that mid-race split of almost a length faster than Well Fit was enough to kill him off at the finish. It is hardly impressive, Group-class stuff.
Did Whyte err in not attempting to burn the others off? We don't think so, as there was every sense that Nordic One was going to pressure him regardless.
Yet, as a pointer to the future topliner he had been touted as, it was a pretty ordinary effort in a pretty average Class Two field - the one proviso to that view being that it can pay to be more forgiving when horses haven't been out for 10 weeks.
And that proviso applies equally, in our view, to Arrived Ahead, despite the trackmen's tales about his attitude in work before the Chief Executive's Cup. The grey was said to have been unhappy in his mental approach in the mornings - not wanting to go on to the track, not wanting to be any part of the job, and going forward that may prove to be an important part of the puzzle.
Nevertheless, there were enough reasons in the race itself to be allowing some room for forgiveness after his fourth in what was, admittedly, not a vintage Chief Executive's Cup.
From the outside gate, Arrived Ahead had to race other horses for the first half to get across to the rail in front with his 127 pounds - not ideal on a horse who usually wants to do more than is good for him in his races. Then Whyte was barely able to steady the speed for 100m when around the outside came Cerise Cherry to put it to him for the front and away Arrived Ahead had to go again.
The grey was running and competing for almost the entire race with little chance for a breather but was only touched off late by Able Speed for third.
Sure, Cerise Cherry's effort was far better. His run was enormous and deserving of victory - only a perfect ride on Supreme Win proved the narrow difference - but we have seen before that Cerise Cherry, the 2010 Premier Bowl winner, is quite talented in the right place and at the right time. He was well in on that old form and had been looking ready to win again at the end of last term, so it isn't a disgrace to the rest that he stood out as the run of the race.
Whether Saturday's race holds up when deeper contests come along remains to be seen, but we are all out of practice at this stage. Whether it's the horses out of practice at getting the job done, or punters out of practice and out of memory at the reversals that do occur according to circumstances, the game is once more afoot - and all we are saying is don't be too hasty to write off opening-day "flops" now they have that run under the belt.