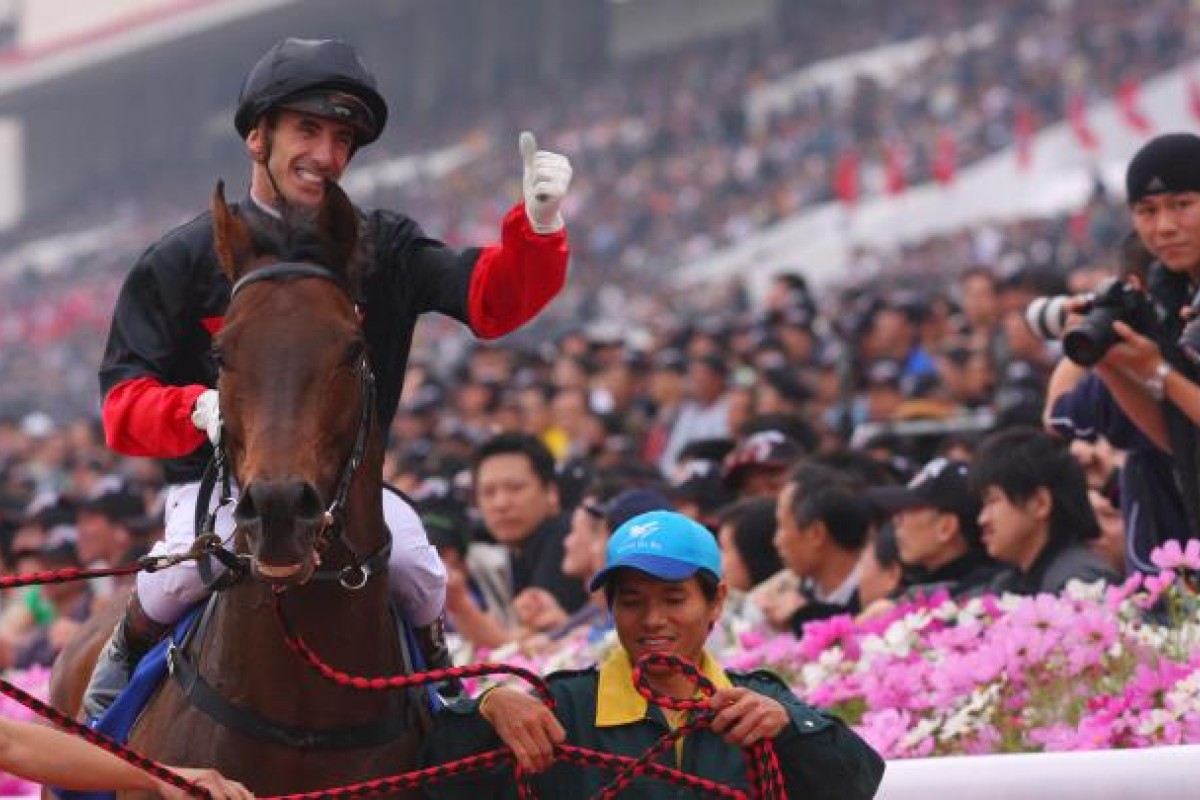 Jockey Club chief executive Winfried Engelbrecht-Bresges has once again expressed his "personal disappointment" over fresh plans to resurrect the career of former champion miler Good Ba Ba, now in training in Melbourne.
The winner of 16 races and HK$59,026,500 in stakes has not won since he became the only horse to take any Hong Kong international race three times in the 2009 Mile.
Good Ba Ba will be 11 in January and has not raced since April last year, but spent most of the last year in Gary Moore's stables in Macau, where owner John Yuen Se-kit had intended to race the gelding again.
But when Yuen's plan met with a storm of protest from fans and even the Jockey Club itself, Good Ba Ba didn't even get as far as being officially named on the Macau horse list under anything but his D168 shoulder brand.
Now the gelding has been placed in the care of veteran Melbourne trainer Rick Hore-Lacy, who told Australia's Sky Sports Radio yesterday the horse had arrived at his yard last Friday in good condition.
"He has been very well looked after, wherever he's been," said Hore-Lacy, who said Good Ba Ba appeared to be very sound and well and without any physical issues.
Hore-Lacy said the gelding would begin slow work in the coming weeks with a long-term aim of getting him to Australia's most prestigious 1,600m race, the Doncaster Handicap in Sydney next Easter, if the horse shows he still has enthusiasm for racing.
While the Jockey Club has issued no official response, chief executive Engelbrecht-Bresges said that, as a racing fan himself, he was disappointed.
"My personal view is that it is sad to see that a champion like Good Ba Ba is not given a well- deserved retirement," he said.