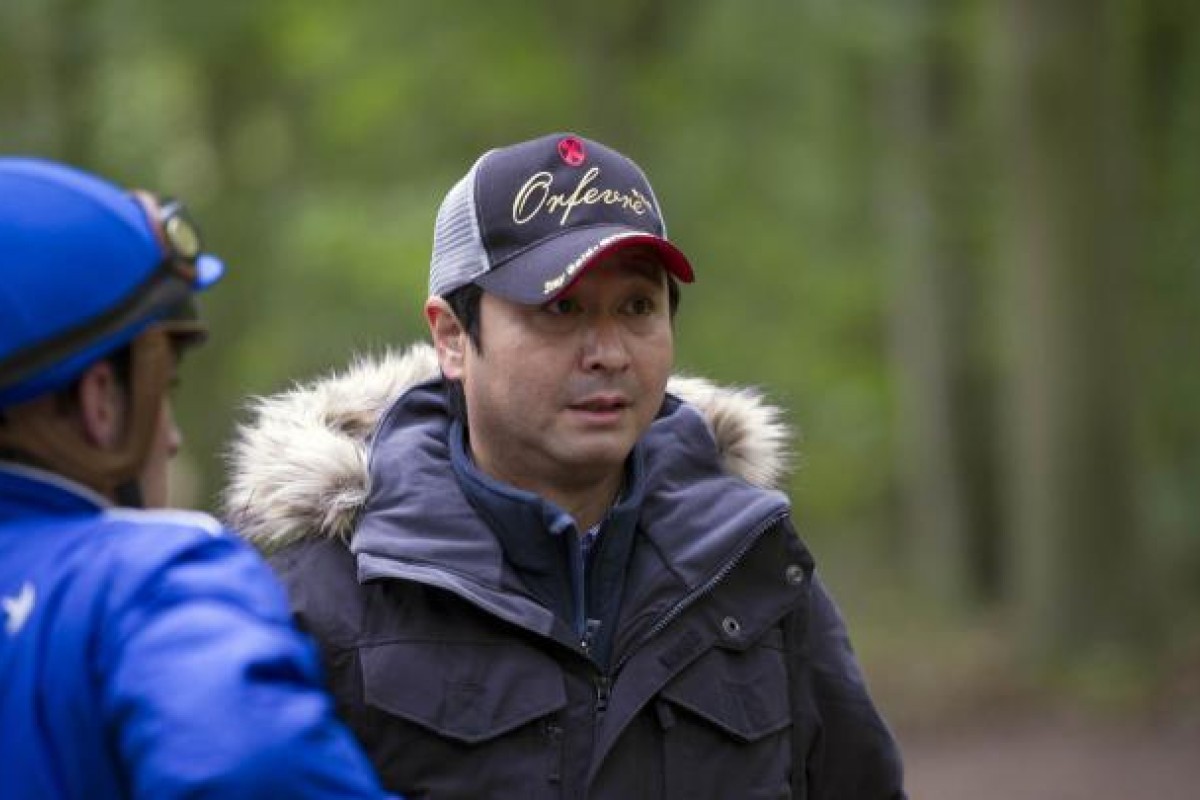 Yasutoshi Ikee vowed to return and win the Prix de l'Arc de Triomphe after suffering a heartbreaking defeat at Longchamp.
The 37-year-old Japanese trainer, whose trainer-father Yasuo was also left disappointed in the 2006 Arc when Deep Impact was third, had just seen his 2011 Japanese Horse of the Year Orfevre denied by a neck by 40-1 outsider Solemia.
"It is not good enough, second place is not sufficient. We came here to win. It is a trainer's duty to win," was Ikee's immediate reaction.
"I don't know whether Orfevre will be back as he could well go to stud. However, I am keen to return and to win the Arc as it is a magical race and it is hard to come so far and leave with victory having been so close at hand."
What made it more upsetting for Ikee and the thousands of Japanese, including his father, who boosted the attendance to over 60,000, was that Orfevre cruised into the lead around 400 metres from the line having passed Solemia with ease.
All of a sudden, though, his momentum came to an abrupt halt and Solemia rallied.
Soumillon could not get more out of his valiant horse and had to be content with Japan's third runner-up spot in the 33 years they have been trying to win the race.
Ikee said he wasn't sure whether it was his quirky character or exhaustion, having had to come from the worst draw of 18 in testing ground.
"It was at around the 50 metres mark that I realised Solemia would win," said Ikee, who first dreamt of winning the Arc when he worked for English trainer Michael Stoute in the late 1990s.
"Orfevre looked inside and not on the outside and didn't see Solemia and it was too late for him to regain his momentum."
Soumillon sportingly shook hands after the finish with Olivier Peslier as they pulled their horses up, but the disappointment was etched all over the 31-year-old Belgian's face.
But for the winning team the feelings were very different.
"I thought the game was up when Orfevre passed me but she somehow rallied and the Japanese horse suddenly looked as if he had slowed and she showed so much guts to get back. Fantastic!" said Peslier.
Soumillon - who to the surprise of many given he had ridden filly Zarkava to success in the 2008 Arc - nominated Orfevre as the best horse he had ridden and was distraught afterwards.
"It is heartbreaking. We did everything right from a dreadful draw and I really thought history beckoned as we eased into the lead," said Soumillon.
"It looked like it was a dream unfolding but in the end it was a catastrophe, a nightmare."
The always frank jockey also blamed himself.
"When Solemia got back at me it was really hard to get him going again, I have to look at myself," he said.
Soumillon is hoping the Japanese star heads to Ascot now.
"He's got everything to win the Arc, now I hope he goes for the Champion Stakes [at Ascot on October 20] to take on Frankel!"