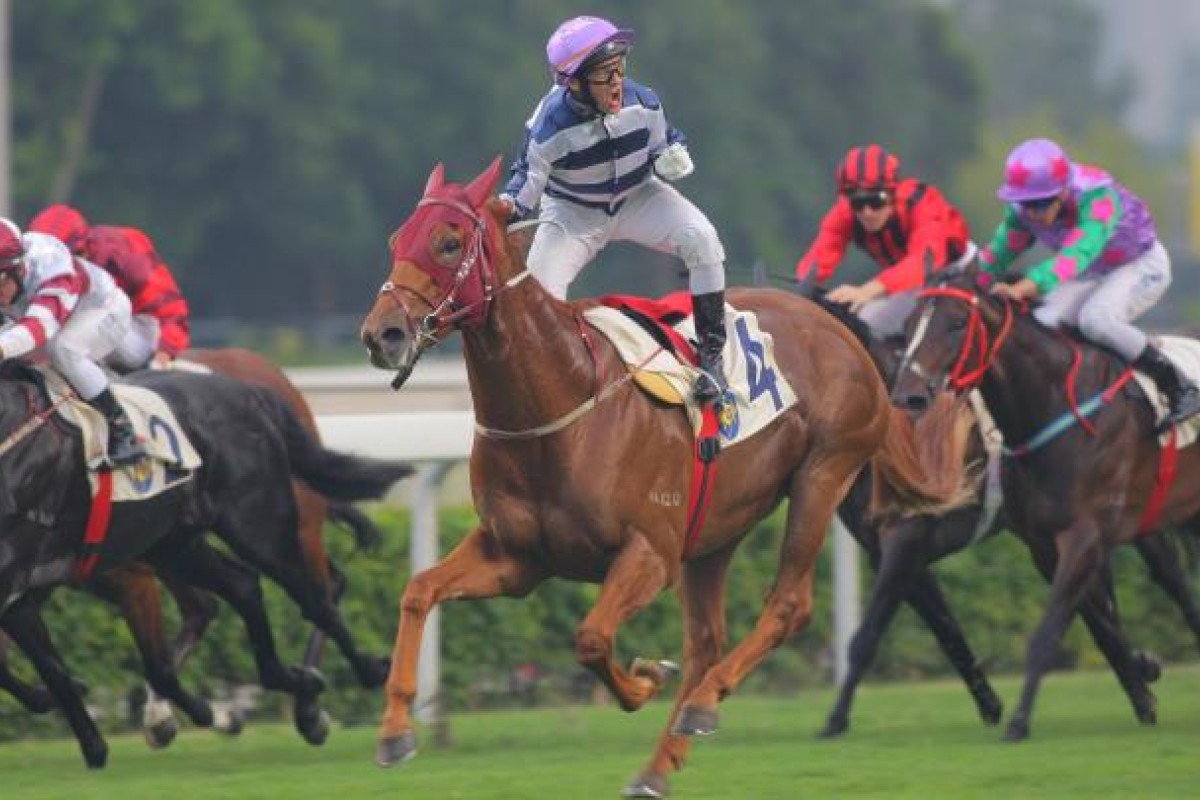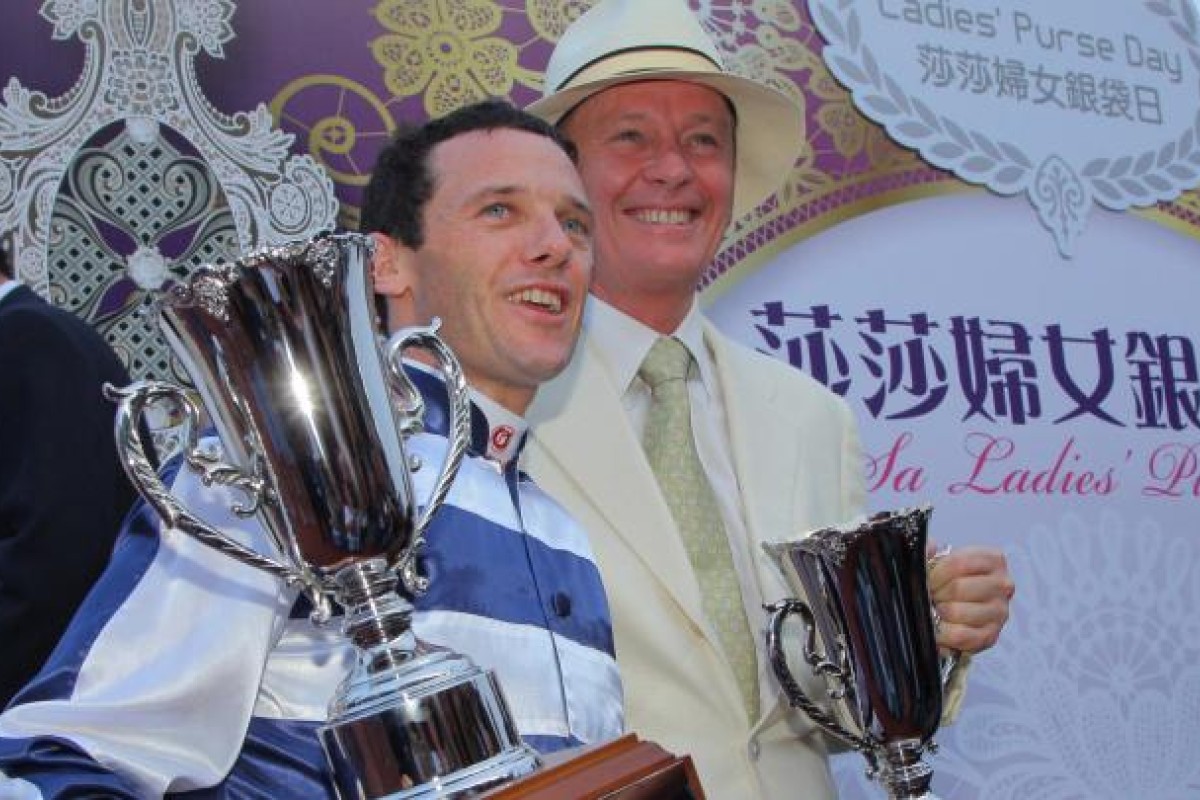 Neither Brett Prebble nor John Moore was in any doubt where Packing Whiz was heading after the four-year-old rounded up and lassoed the Sa Sa Ladies' Purse field yesterday to give his trainer a fourth success from the past five runnings of the race.
Moore had won the race recently with Viva Macau twice and last year with Jacobee, but he wasn't making any ambitious plans for their future paths and that's where Packing Whiz was different.
"He'll go to the international trial race over 2,000m next month, then the 2,000m Cup on international day," the trainer laid down immediately after the win. "It's so good that we've got another top horse coming through like this. He surprised us a bit when he won first up, because we didn't think he was ready but that's just his quality coming through. If you saw him after the race today he was still having a bit of a blow too, so he'll improve again for that run."
Prebble, who branded Packing Whiz an international contender after winning on him last April, was just as bullish after the gelding overcame a pedestrian tempo and some traffic trouble coming through the field in the straight.
"Outstanding. I rode him a bit confident, a bit conservative because I didn't want him having a gut-buster second up - he's got a big prep ahead," said Prebble. "I didn't want to have to come out and around them and make a long sustained run. He's got that instant acceleration and I didn't mind giving up a bit of a start and riding for luck - nobody was going to be coming quicker than me when I pressed the button and it probably took him only four or five strides to put himself through the gap and put the race to bed."
The former Italian-trained gelding was a little bit too fiery for his own good last term and Moore bypassed a Derby pursuit with Packing Whiz, who would only have been borderline to get into the race, but it looks the right path anyway now that he has four of his last five starts up to 1,800m.
Now that Packing Whiz is more settled, Prebble sees no issue with the extra trip ahead of him, although the horse has never attempted it.
"No question he'll get the 2,000m, no problem at all," he said. "Beyond that, I wouldn't want to commit to anything, one way or the other. With the turn of foot that he has, he might just be too brilliant to get 2,400m - although in saying that, 2,400m in Hong Kong is run pretty relaxed, so he might be able to sit back and sprint too well for them in a domestic race. But he's a serious Group One horse for sure."
Moore landed a spectacular stable quinella, with stayer Dominant (Olivier Doleuze) running a cracking second after missing the start by six lengths and then having to work up and tack on to the field in the early stages. He, too, had some traffic issues running on up the rail.
"The plan with him is to go to the 2,000m trial and then the 2,400m on international day," Moore said. "I hope they don't ask me to take him to the trials after what happened at the start - it wasn't like he had a problem with the gates themselves. Olivier said Dominant anticipated the start, did break open the starting gates and Olivier tried to restrain the horse at the same moment and even thought it might be a false start. While that's happening the starter let them go. In the circumstances, his run was full of merit."
Champions & Chater Cup winner Liberator was caught wide in his first run for the season, ultimately finishing 12th, while heavily backed lightweight Scarlet Camellia worked home into third.