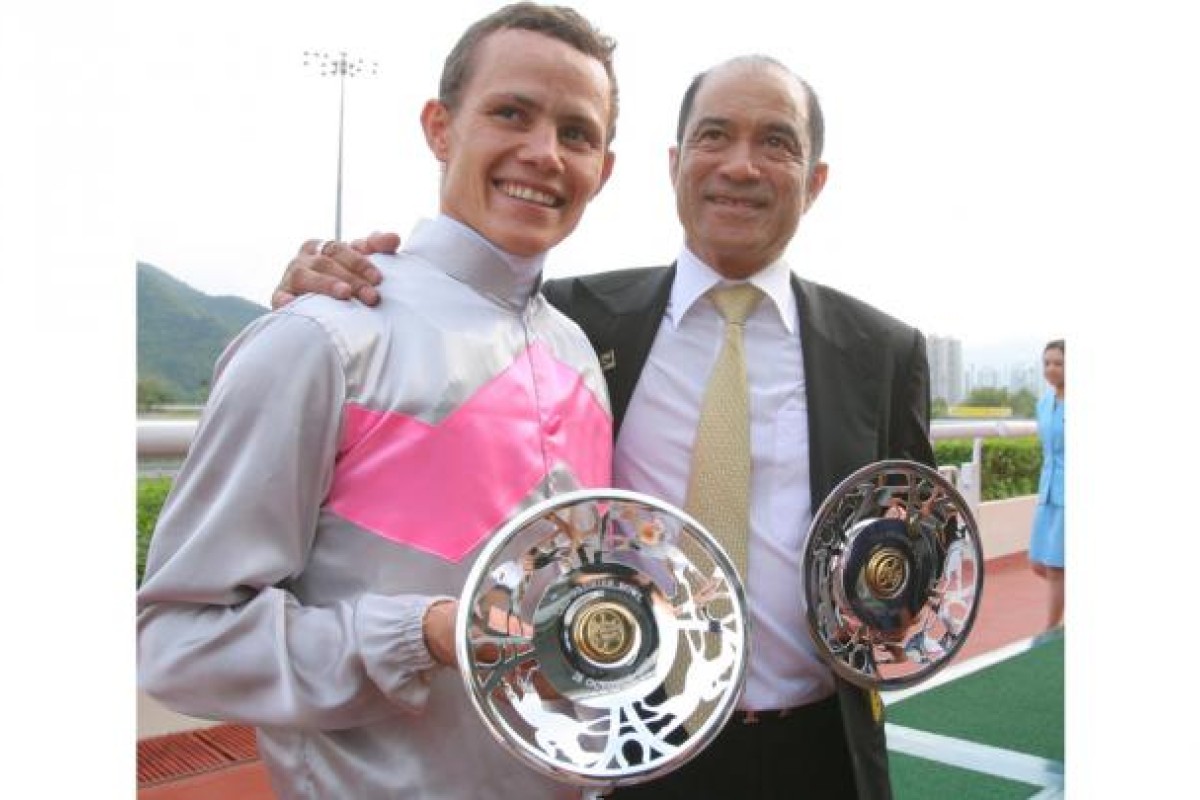 Rookie jockey Richard Fourie came away from the opening day of the season wishing he had his ride again on Cerise Cherry, and yesterday he got the chance to make amends in the Group Two Premier Bowl Handicap - a more-patient effort landing a dominant victory on the rejuvenated sprinter.
Cerise Cherry was left alone in front a long way from home when beaten first-up in the Chief Executive's Cup, and Fourie was adamant he wasn't going to make the same mistake again.
"He has got a big turn of foot and last time I just did it wrong in that race - I just went too hard, too early - but this time I just waited and waited, he just pulled me into the race," Fourie said after the first Group race success of his tenure.
The lightweight South African said the most important lessons he had learned in his short time here were not so much about racing style, but of the individual characteristics of the horses themselves.
"Once you start knowing your horses, it becomes easier," he said. "Being the first meeting of the season, he may have been a little bit underdone, and when I pressed him, I might have pressed him too early - I didn't realise he could sprint like that."
Cerise Cherry won the Premier Bowl in 2010 with a similarly low weight but shortly after his form declined and he came into the Group Two having not won for 18 months. A gelding operation after the start of last season has switched the seven-year-old's mind back to racing according to trainer Derek Cruz, who plans to run his horse in the Jockey Club Sprint on November 18.
"It's been a gradual change since we castrated him, his attitude has changed again," Cruz said. "He still doesn't put in much in the mornings, but he has got the right attitude in his races. We got him into the gates later today as well, which is a big help, if he stands there too long it is no good for him. The way he is going, he is so genuine and is jumping out of his skin and enjoying his racing - he will give those races a shot, maybe he can win some of those bigger prizes."
Premier Bowl favourite Captain Sweet raced wide, but with cover, and did not come on, finishing 10th and possibly feeling the hard track.
Even if Cerise Cherry doesn't aim up to the top level sprinters, Fourie threw out the possibility of 1,400m for a horse that had form over a mile and further in South Africa and has won over 1,650m at Happy Valley.
Fourie had a double, taking him to eight for the term, the first winner coming on Tony Millard's well-bred Jolly Victor - who both trainer and jockey were dubbing a "special" talent.
"He is something to be excited about," Fourie said after the son of Zabeel stormed home from last on the turn, still spotting the leaders a big gap with a furlong to go.