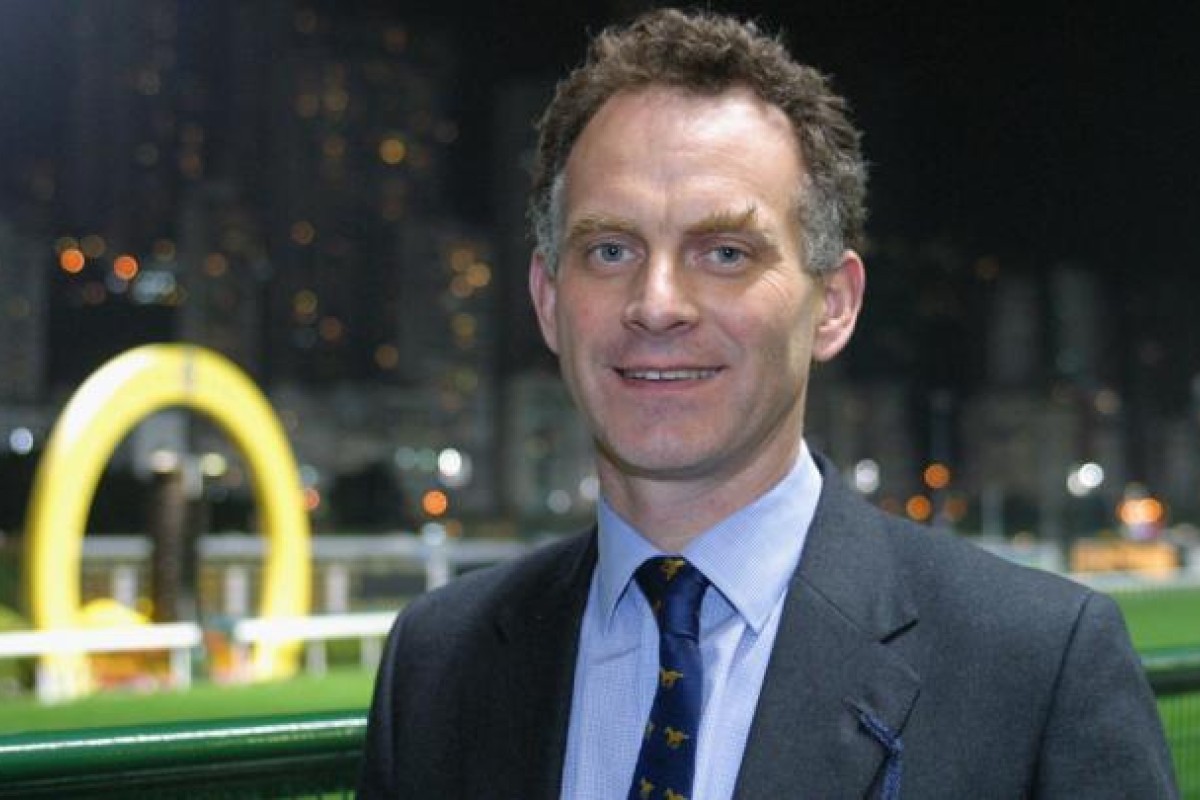 The Jockey Club's head of veterinary clinical services, Chris Riggs, said local racing risked going down the path of the drug-tainted American industry had vets not placed a limit on the use of cortisone injections in horses' joints at the start of this season, after the contentious issue came to a head at Sha Tin yesterday.
Trainer David Hall and Riggs were at loggerheads after Hall's sprinter, Jun Dao, won for the second time in three starts - the trainer crediting a form turnaround to cortisone treatments, after the new rules meant he was not allowed to treat the horse last start.
Horses can now only be treated with cortisone joint injections once per month, but Hall called for the policy to either be made an official rule of racing, or allow trainers to choose when the drug would be administered, as another winning trainer, Sean Woods, also clashed with vets over a separate issue.
"What do you think of racing in America?" Riggs shot back when told of Hall's comments. "It's an absolute waste of time, and why is it a waste of time? Because vets inject anything and everything all the time. Do you want racing to go like that? We're making a professional judgment as a group. You couldn't enforce this anywhere else in the world, because you'd immediately be told by the trainer, 'Well, I'll just go down the road then'.
"But we were concerned about the overuse of cortisone joint injections, so we are stepping back, and saying 'hang on'. We work very closely with trainers and we respect their opinion, but we also understand what sort of pressure they are under. This is a powerful drug and we want to use it judiciously."
Hall said it was no secret trainers injected the joints of their runners, and that their judgment as horseman should be respected.
"If it is the trainer's opinion a horse should be medicated, then he should be able to do it - unless it's a rule - a policy is just someone's opinion," he said.
Riggs argued it wasn't feasible to make the policy a rule of racing.
"To deliver these types of injections more than absolutely necessary is not a good thing to do," he added. "I don't know whether you can make it a rule, but as professionals we're making a judgment. I'm sorry, but if you're going to say that your horse is winning because it has had its joint injection this time around, then I would raise all sorts of other questions, I'm not going to tolerate that".
Woods' issue was with the club's regulatory veterinary department, the trainer saying he would suggest retirement for eight-year-old Maelstrom because of what he called unfair scrutiny on the horse and inconsistency from officials.
Woods had Maelstrom's legs scanned last week and was issued with an Official Veterinary Examination form, meaning he had to gallop to the satisfaction of the regulatory vets before he could race. The trainer said the OVE was unnecessary and that he wasn't notified immediately, disrupting his horse's preparation.
The club's executive manager of Veterinary Regulation Peter Curl said there was some delay in delivering the notification to Woods after vets had conferred about possible problems found on the scan results, and they were not picking on the trainer.
"There was a bit of a breakdown of communication where Sean didn't understand that he had an official OVE on the horse," Curl said.
"But we are duty-bound to act when a horse is found to have a problem like Maelstrom's."