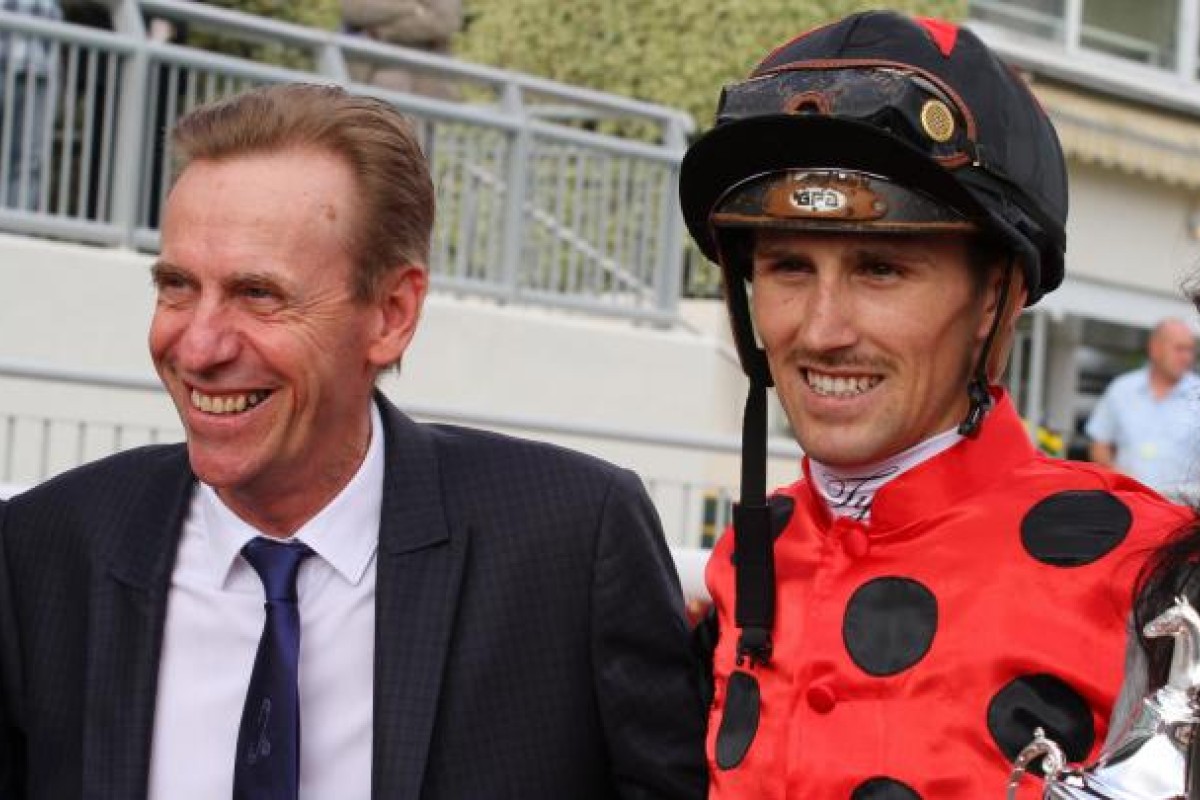 It isn't often that a check at the start can be credited with paving the way to victory, but Holyangelholy's early tribulations did just that and laid the foundation for John Size's treble.
Size scored with Holyangelholy (Tye Angland) in the third, then linked with Douglas Whyte to add Tour de Force and Real Specialist later, and it was a bump at the jump that put his first winner on his mettle.
The four-year-old has been an enigma to punters, who have made him favourite more often than not in his short career and finished with worthless tickets.
"Getting the check early today meant all of a sudden he was a fair way back but he was also against the rail and away from the busy part of the race," Size explained. "He was saving a lot of energy that enabled him to finish the race off as he did. He really dug in and did his best today and he looked afterwards like a horse who knew he'd had a hard run. I don't think he's exerted himself like that in a race for a while."
Angland said the gelding had his share of ability, but hadn't been getting everything quite right in his races.
"They're just little things but he does a bit wrong around other horses and it helped him that he was out the back today," he said.
Tour De Force had not let anyone down in his first five runs but that had been at Happy Valley and he had to bring his good form to the bigger circuit, and endure a tough trip, before landing the seventh race as a warm favourite.
"I was never too worried about him coming here - Happy Valley is a much more difficult place to navigate than Sha Tin and he'd had four runs back now," Size said. "But small fields are often tricky and we were lucky that the leaders did a bit of work in the run. That flattered his finish but, in saying that, you'd have had to say he ran well even if hadn't got over the top of them in the last part of the race to win."
Whyte said it was a classic example of everyone getting the same idea about the pace of the race.
"On paper, it didn't look like there was a lot of pace, but as soon as we jumped out there was a line of seven abreast and my bloke seems to have just lost a little of his gate speed," he said. "So I've come back to get in and as I did so, Lucky Record came two wide to keep me out and I had to go back further. Eventually, he got a breather behind Lucky Record and that allowed him to finish the race off. It was a tough win but I wouldn't be too confident he could do it again."