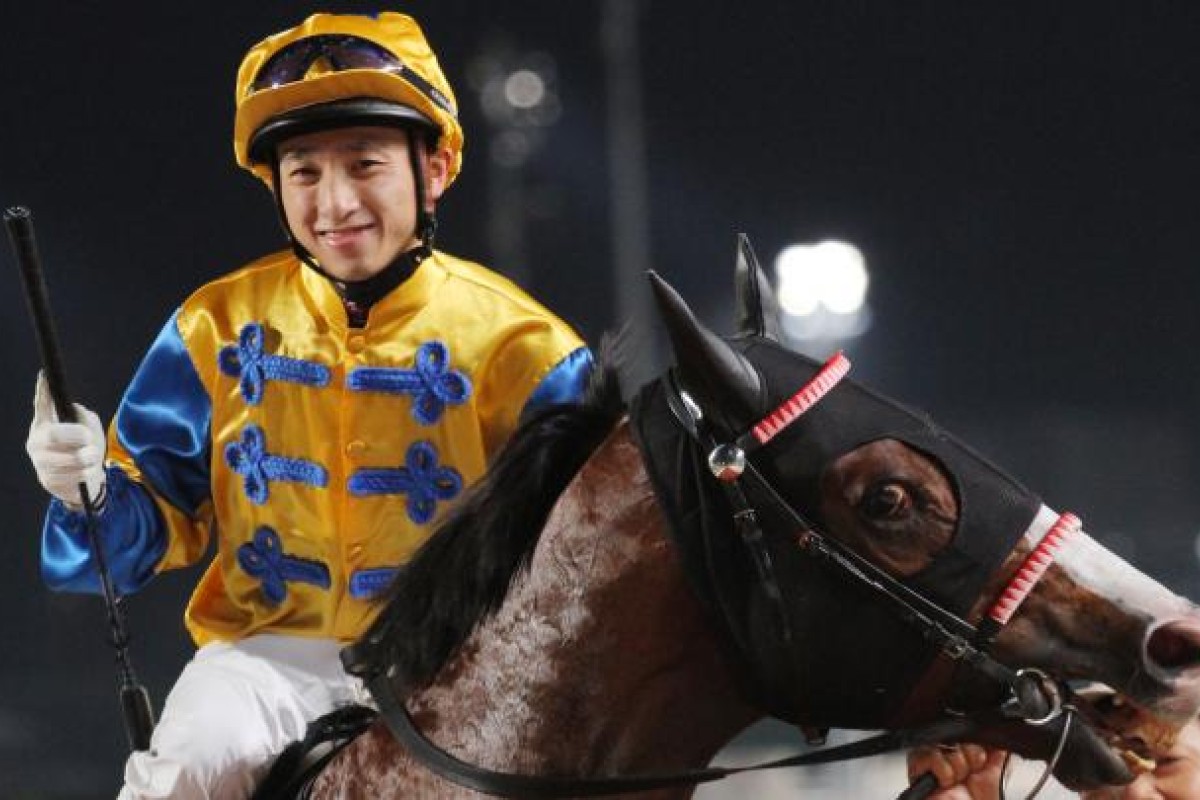 Zac Purton's World Super Jockey Series win in Japan and Douglas Whyte's treble at home shows what a hot house of supreme riding talent Hong Kong racing contains – but is also a reminder of the deepest of deep ends local apprentices are thrown into.
A kid from Kowloon might be an expert at riding the MTR, but he is more likely to see a unicorn galloping down Nathan Road than a horse. Then one day mum and dad see an advertisement asking for jockeys and our kid from Kowloon is at Beas River looking at a 1,100-pound animal thinking: "What the hell have I got myself in for?"
That's a steep learning curve and after years of groundwork it's one that becomes positively vertical by the time they're thrown to the wolves and given a licence to ride at Sha Tin and, later, Happy Valley.
Growing up in the New Territories, Dicky Lui Cheuk-yin had never seen a horse until a few months before his 18th birthday. And when he did see one, he was legged on board. "I was very nervous," the rookie said yesterday after he earned the nickname "Lucky Last Lui" with another win in the "Get-Out Stakes" at Sha Tin – three of his four victories have come in the final event.
For comparison's sake, at age 18, Brett Prebble was already one of the leading riders in Melbourne, and he didn't come here until he was a fully fledged star in his mid-twenties.
Likewise, Italian Umberto Rispoli is a record-breaking premiership winner in his homeland, and Richard Fourie was among the elite in South Africa, but they're both labelled lightweight options here and although competitive they're just two of the guys.
The Hong Kong apprentice school does a great job educating its students and the youngsters are sent to New Zealand to ride in races and get a thorough grounding. But riding at Ruakaka and going shoulder-to-shoulder with a veteran enforcer like Prebble are different matters entirely.
You might be pretty good riding around in New Zealand, even the best. But being taken out of that environment to ride here is like being plucked from fourth division football to play centre-half for Manchester United in a Champions League game. And once the apprentices arrive and are in demand because of their 10-pound claim – or "half a class" – there's nowhere to hide.
Purton, Tye Angland and Tim Clark came out of another deep talent pool in Sydney. That trio has integrated relatively seamlessly here, but in Australia the progress to top class is incremental. The provincial tracks provide pressure relief and a testing ground for youngsters.
There's also the fact there's only two meetings per week here so there's no time for practice. The lesser lights are fighting over scraps once Whyte, Prebble and, lately, Purton, take their pick.
The place itself is as ruthless as the top riders are at taking a gap in the straight or the right spot in the run and, if you miss a meeting, you can easily miss a crucial winner. Purton won't regret going to Tokyo, a trip which earned him millions and raised his profile; but he left two possible winners in the bag at home with Garlic Boy and Able Magic – horses he had ridden at their last-start wins.
Whyte sensed blood in the water, snared a treble and put a dampener on Purton's early-season championship challenge. In basketball, you'd call it a five-point swing – Purton misses an easy two at one end and Whyte nails a cold-blooded three at the other.
So next time we pump up an apprentice and tip one of his mounts, citing the 10 pounds as key – only to pull him down after another "disappointing" performance – remember how far they've come and how far they've got to go.