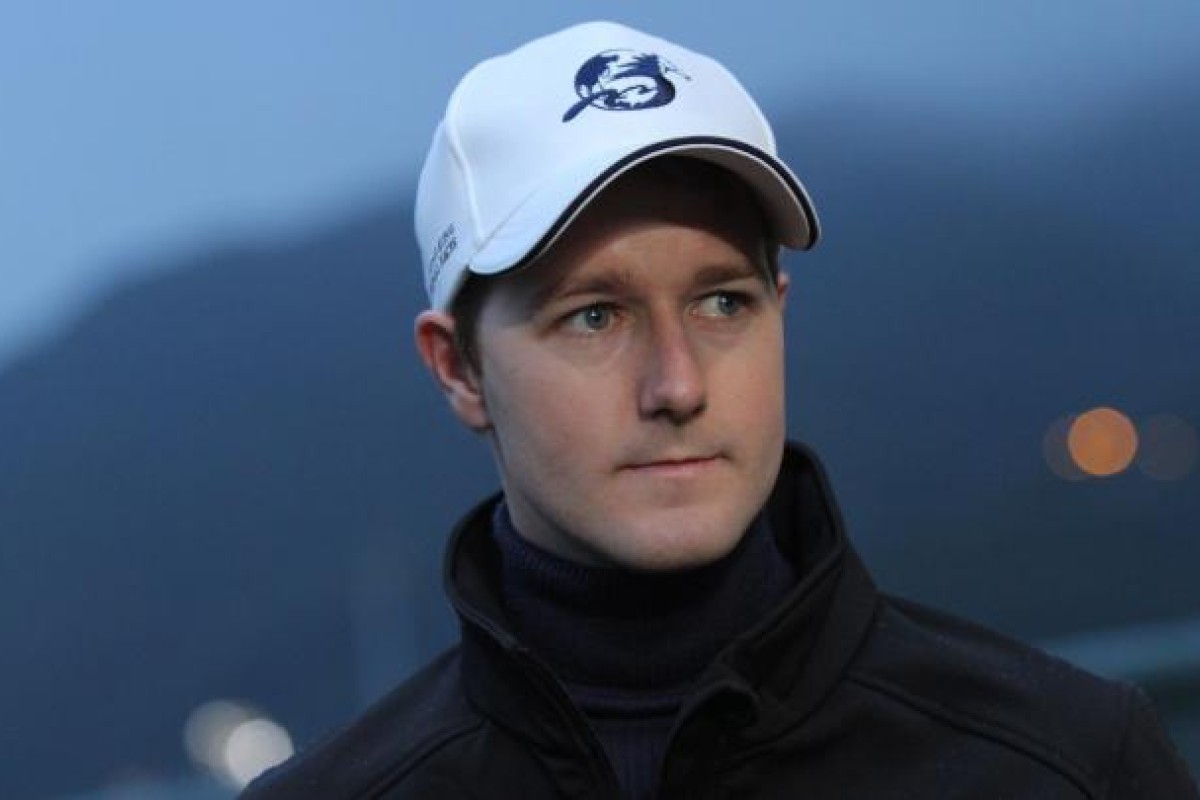 Tom Queally's name will always be inextricably linked with that of recently retired wonder horse Frankel.
And while the Irishman is grateful for the opportunities that association has afforded him, he is realistic about how much currency it carries in his new base.
The 28-year-old was unveiled as Hong Kong's newest club jockey, starting a three-month stint tomorrow at Sha Tin, and described the difficulties he expects competing against some of the best riders in the world.
"Anywhere you ride that is different, it broadens your horizons and opens your eyes - everyday becomes a school day and a learning experience," Queally said.
"I am a realist and I know the job at hand won't be easy … I'll just work as hard as I can. It's very different to European racing in a lot of ways, but hopefully I can adapt quickly and make the most of my stay."
"Frankel's jockey" is a tag Queally will have to get used to, but he wouldn't swap it for a minute. "Even though Frankel never raced beyond England, he has taken me around the world and I'm sure he has played a big part in me being here," said Queally, who rode the unbeaten star in all of his 14 career starts.
"He has raised my profile no end, and no matter what I do from here on, Frankel is going to be the starting point for my introduction anywhere.
"It has been an amazing part of my life. In some ways it is funny because I've got to ride this great horse so early on in my career, so you wonder what is to come for me and how I can get my kicks from now on."
After three rides this weekend, Queally was granted a kick-start to his tenure when he was included in next Wednesday's International Jockey Challenge at Happy Valley, meaning he will have at least four rides in the series races.
"That's a great opportunity. Your rides are drawn out of a hat, so hopefully I can get a decent horse from a nice gate," he said.
"It looks like I have two other rides as well. The main thing is about taking the chance to build good relationships with trainers."
Racing has been in Queally's blood "from day one" - his father Declan was a trainer and as a youngster he cut his teeth riding on the "rough and tumble" pony racing circuit in his homeland.
"I couldn't tell you the day that I started to ride. The name pony racing is a bit misleading. It is pretty tough and gave me a good grounding. I was already used to getting ready for a race, with 300 or 400 rides before I started riding as an apprentice."
Champion apprentice in both Ireland and England, he has now ridden 22 Group One winners, including nine on Frankel.
Hong Kong Jockey Club licensing committee secretary Steve Railton said Queally had the right attitude to thrive here.
"He understands that jockeys and trainers have established relationships, but we're convinced he's up for the challenge," Railton said.