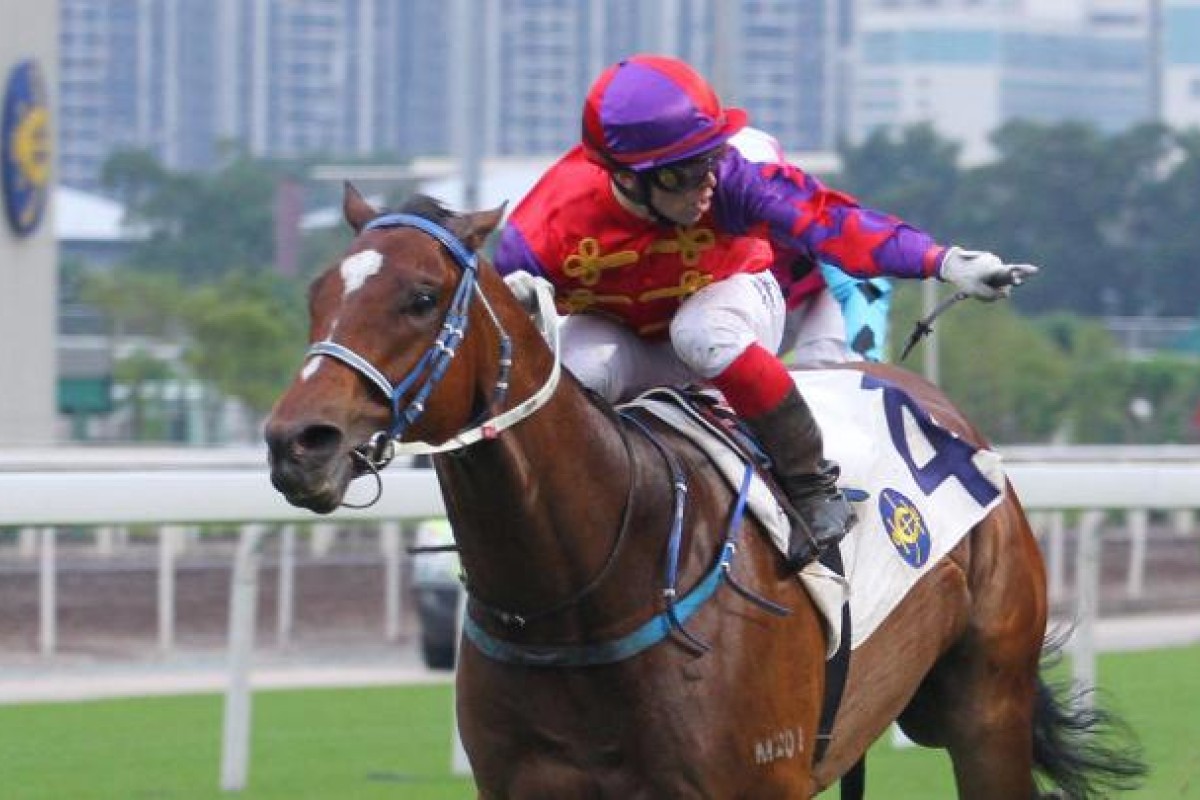 It seems winners come in bunches for Umberto Rispoli. The in-form Italian grabbed his second double of the week and planted the seed for what could be another fruitful association with a trainer when he nabbed his first winner for Caspar Fownes - on a 40-1 shot no less.
"Caspar gave me a lot of confidence before the race," Rispoli said after he won on comeback horse Dream Builder up the straight, his fifth ride for Fownes overall and second for the trainer this term. "I asked for some rides from him last week and he said 'I have one nice horse for you' and he was sure that the horse could win today."
Fownes said his confidence stemmed from a strong trial at Happy Valley, which showed the four-year-old had recovered from a hairline fracture discovered earlier this season.
"He was ready to race early this term, but we had to ease off after we found the problem. Even though he had that break, he was very fit today," he said.
Dream Builder had won at Happy Valley over 1,200m in his previous start, giving Fownes options in the future.
"He is very flexible, but 1,200m at Happy Valley is probably his preferred distance if he gets a good draw," he said.
A breakneck speed probably helped Dream Builder over his non-preferred trip.
"They pace was so fast," Rispoli said. "That suited him and in the last 200m when I squeezed him, he answered very well."
Last season it took Rispoli six weeks of a two-month stay to break through, before six wins came in a flurry. This time he has struck immediately and looks set to go to another level in this six-month tenure. He rode a double at Happy Valley on Wednesday - with eight of his 10 winners coming by way of four doubles.
"I've started much better than last season, and I love riding here so much," said Rispoli, whose showmanship has quickly made him a crowd favourite at Sha Tin.
"I love coming to a track with people and hearing them shout your name. In my country, no one comes to the track. Yes, you are doing what you like in Italy, but you don't have that atmosphere. In Japan, Australia and here in is different. It's the people that give you the power."
Rispoli paid credit to trainer Tony Millard's foresight in predicting the leader bias to come, after he issued the jockey with instructions to go straight to the front on Viva Dolphin in the first dirt race of the day.
"The first thing Mr Millard said was 'Don't move from the rail today' - he was sure no-one could come from behind, and he was right," Rispoli said. "The horse jumped well and showed good speed, I think he can win again in the class."
Millard labelled Viva Dolphin "Just a Class Five horse".
"He has developed quite well," Millard said. "There might be another win left in him, but that could be it - when it comes it will probably be on the dirt."