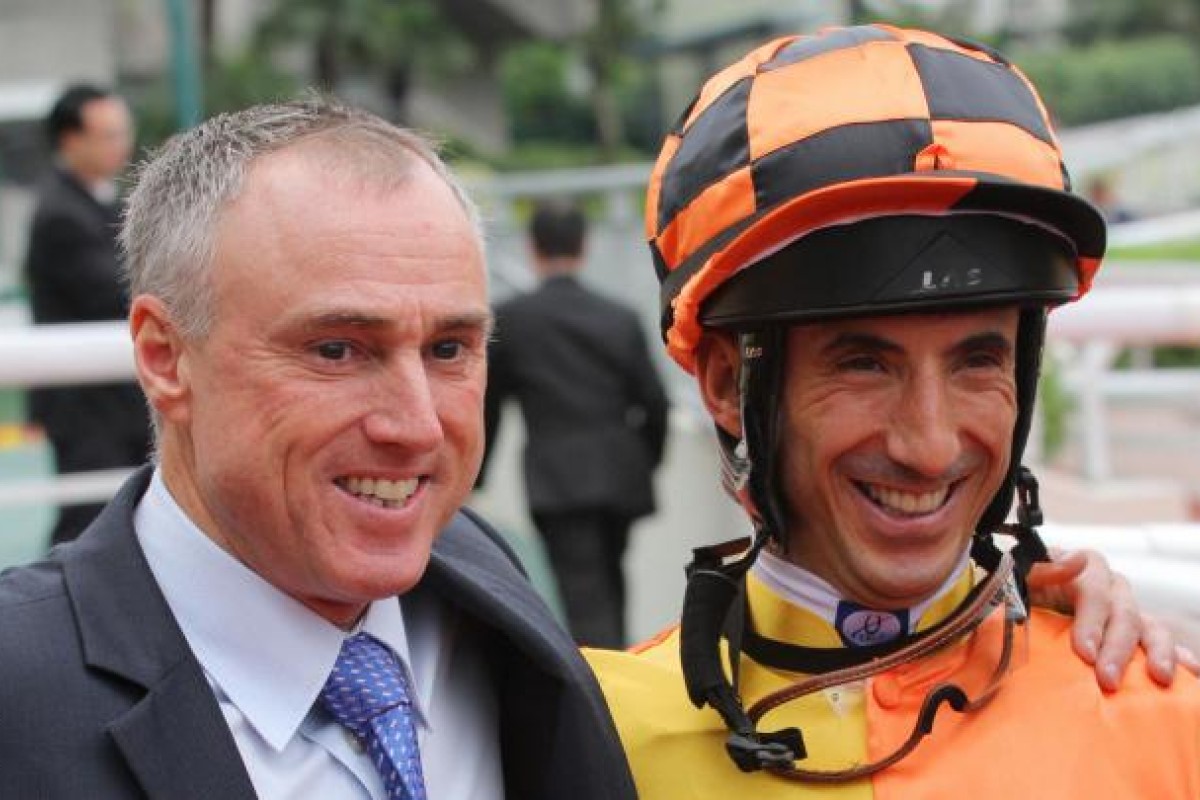 Paul O'Sullivan was left pleading a case to the handicapper, looking for leniency when M's Magic is re-assessed this morning - the trainer citing "exceptional circumstances" in the horse's 5½-length Class Five win.
M's Magic had never won in 18 starts - but an impossible to overcome rail and leader bias contributed to one of the biggest winning margins of the season.
"I hope they don't give him too much, maybe eight points?," said O'Sullivan. "Whenever it rains here like that on this track, they just lead and win.
"These owners have been very patient, and if he isn't dealt with too harshly and we stick to the dirt, he will probably win again. But he cannot go on turf at all, it is just a waste of time."
Jockey Olivier Doleuze, who brought up a double in the following race on Floral Man, had to work harder at the start, hustling out of gate one to ensure he grabbed the "A1" position for the day.
"The horse is lazy and getting to the front was the toughest part of the race, for sure," Doleuze said. "But once I got there, they could not get past - he is better than those horses on the dirt."
Danny Shum Chap-shing's Floral Man took a step up with his second straight Class Four win, although Doleuze claims the horse is still guilty of not putting in at times.
"He keeps progressing, but when I ride him, it feels like he only gives me 80 per cent," he said.
"He still wins - but he is very funny, this horse. He has a lot of ability, but he only does what he needs to do to win. But I still think there is something more. He lays down 80 per cent, and keeps 20 per cent for himself."
Shum said the four-year-old son of Bel Esprit still had some mental development to undertake, and thus some upside.
"He can win again, he just keeps on improving and this is a great sign," Shum said.
The fact Doleuze was able to position Floral Man closer in the run, and then push through gap in the sprint home, were both signs of progression, according to his trainer.
"He was always coming from behind, but now you can put him anywhere in the run," Shum said.