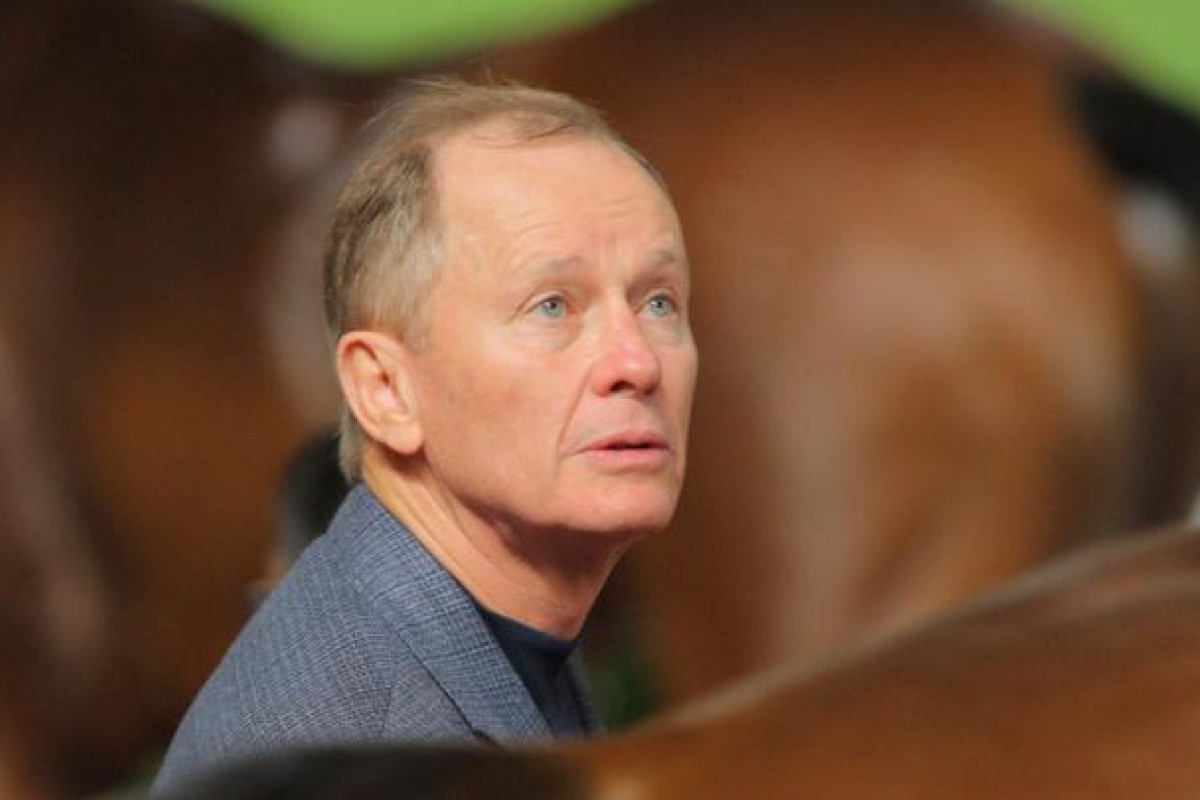 John Moore fears the unfortunate timing and unsettling nature of a stable relocation has forfeited any home-ground advantage ahead of Sunday's Hong Kong International Races and the premier big-race trainer says he will be closely monitoring the health of his 11-strong team this week.
Sha Tin's 30-year-old stable facilities are being renovated and it was Moore's turn to move 10 days ago, the timing coinciding with, if not the busiest, then most definitely the most important, time of the year for the trainer.
The fact visiting trainers need to settle horses in after arriving gives the locals a distinct advantage in the four international Group One races - but Moore's move means he may have lost some of that edge.
"They are animals and when they change their homes, they tend to fret - and they can fret for quite a while - and when they fret they don't eat," Moore said.
"We're weighing them all the time, and we monitor very closely how much they are eating. We've got our fingers crossed and we're hoping by the time of the big races that they will be back into their normal routine.
"We've moved, we've got to put up with it and we've just got to do the best we can."
Moore said the process was made more difficult by the fact his new base, formerly occupied by Andy Leung Ting-wah, wasn't ready when he moved there; but the trainer went to great lengths to say the club had given him the necessary support to get it up to standard.
"It has been a bit of a struggle since they moved - when we got there the new stables were in a pretty diabolical state," Moore said. "It took a lot of personnel to upgrade it, as well as hands could do it. We worked overtime and the Jockey Club has given us everything we needed to get it right. You wouldn't believe the amount of work we have had to do."
Last weekend Moore had two horses - Flash Knight and Sterling City - whose weight had dropped considerably against their last run. Moore said signs were good that his Group One horses were returning to top shape ahead of their major assignments for the term, though.
"It was a concern that some of our horses could be in doubt for [this week]," he said.
"But we worked hard to get the stables into a state where horses are comfortable and they are just coming back onto their feed now. Just moving that 500 metres can mean the difference between a horse holding his condition, or losing his condition - and if he does lose his condition then his form is gone. Most of them are doing well, a horse like Packing Whiz has handled it very well, but some others not so much."