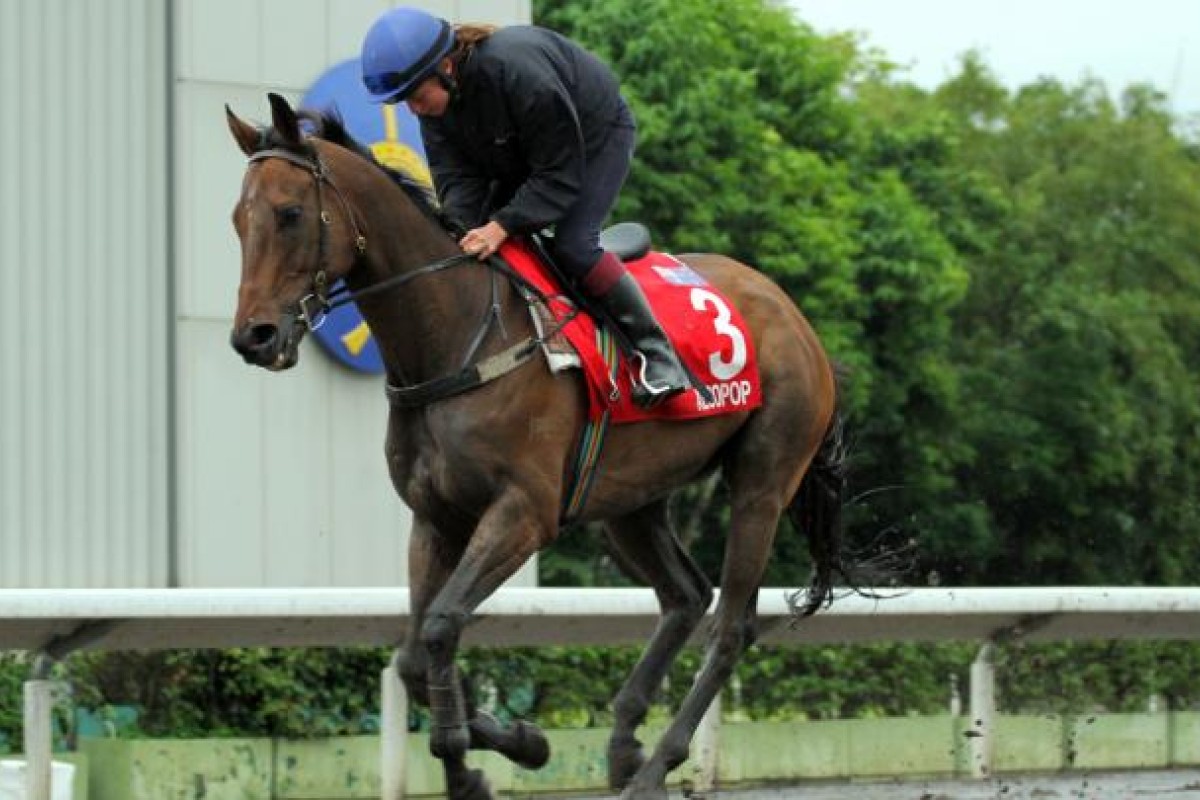 There is the usual line-up of billionaires, international breeders and captains of industry at this weekend's Longines Hong Kong International Races - and there is also the Jake Stephens-trained Alcopop proving there's still a place in racing for the dreamer.
There are runners owned by oil-rich sheikhs, the Aga Khan, Queen Elizabeth and a Hollywood film star, but there are also back stories to the Hong Kong Cup like Alcopop that give hope to any owner, anywhere.
Stephens, 35, comes from a background in polo horses and now trains a 20-horse team on a country property an hour out of Adelaide in South Australia. He bred Alcopop in the most unusual of circumstances.
Before he became involved in horse racing, he was umpiring a polo match aboard a thoroughbred mare named Iota Of Luck, who had so much speed and agility he thought she might make it as a racehorse.
She did win two minor races, but more importantly she got Stephens into horse racing and then she became the mother of his first really good horse.
Alcopop has already given Stephens and his co-owners some amazing thrills, like his winning run towards the 2009 Melbourne Cup when he started favourite and finished sixth, an equally amazing low when a knee fracture kept the gelding sidelined for 10 months, and most recently a Caulfield Cup second and Mackinnon Stakes win which have somehow brought him to a most unlikely of theatres this Sunday.
And he's made a new friend - Hong Kong Sprint favourite Sea Siren.
"If she wasn't coming, I probably would have pulled the pin with Alcopop because he would have hated being on his own, but they came up on the plane together and they have become good friends," Stephens said. "They go in and out of the stables at the same time or they both carry on."
The shock of coming out of late spring in Melbourne to the chill of our winter has had its impact on the eight-year-old stayer, but Stephens is unconcerned about that and about the significant weight loss Alcopop suffered travelling to Hong Kong.
"He lost really what he needed to lose. He was thriving in Melbourne during the spring and the more racing he had, the more he put on weight," Stephens said. "Between the Caulfield Cup and the Mackinnon Stakes he put on 13.5 kilos and then another 10 kilos after the Mackinnon. So losing some weight on the trip over hasn't been a problem - he's just about at his racing weight now.
"He's shed quite a lot of hair with the switch in climate but is eating really well and the good gallop he had on Saturday brought him on again. He's in good shape."