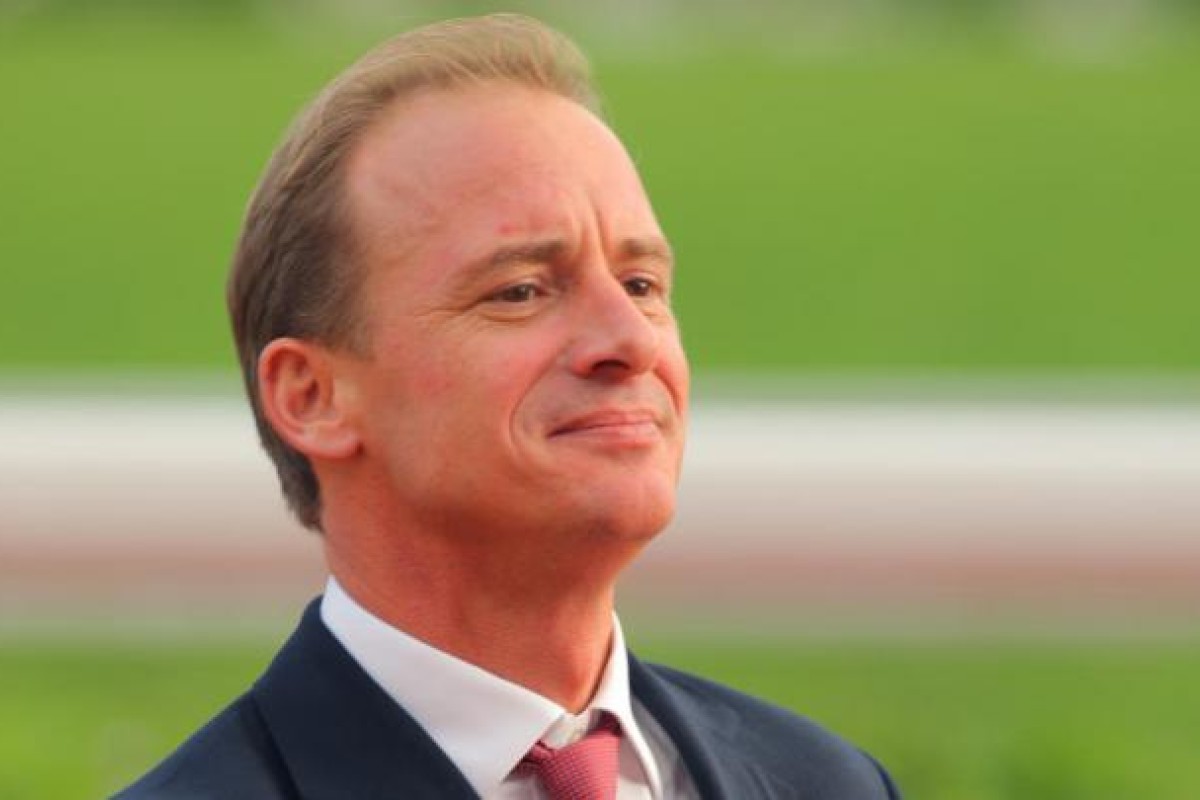 Sophomore trainer Richard Gibson has had a taste of how a yard can be out of luck in Hong Kong racing but went to the races yesterday with the best team he has laid out for some time and came away with a feature race and a potential Group One prospect.
Gibson had trained just three winners from his last 96 runners when the day began and it didn't get any better when highly rated debutant Winning Legend disappointed up the straight, but an upset with Fabulous November (Tim Clark) was followed later in the day by an authoritative display from Gold-Fun (Douglas Whyte) in the eighth.
"You always need a bit of luck in Hong Kong," Gibson admitted. "But today I thought I had the best lot I've taken to the races for a while and I wouldn't have been surprised to get a treble."
While three-year-old Fabulous November did a bit wrong before turning over the white hot favourite Happy Era in the Griffin Trophy, Gold-Fun did everything right and looked headed for much better things for a new owner to the yard.
Gibson secured owner Pan Su-tong two classic-age horses during the summer, Gold-Fun and the highly rated and expensive Akeed Mofeed, which has yet to race.
The trainer was thrilled to get an early result with the first of them to run, but wasn't getting too far ahead of himself.
"Gold-Fun ran really well first time out at his first appearance for 10 months so winning today didn't surprise me at all," Gibson said.
"He is still very immature and has a lot of X-factor to him. I don't like pumping horses up too much before they've done it on the track, but it was nice to see him win like that. He'll run again early next month and if he's good enough to get himself there, he can go to the Classic Mile."
Jockey Douglas Whyte was of a similar inclination but gave a glowing report nonetheless.
"He's a nice horse - it isn't easy to win second-up at a mile here off that type of rating so good on Richard, a job well done," Whyte said. "Gold-Fun was very professional and made my job easier - I wanted to be positive on him so I could beat some others to a position and not get posted and he did it for me. And then he got there and switched off but when I pressed the button, it was all there.
"I hate putting a mark on a horse so early, because he deserves his chance to rise at his own pace, but I do think he's going to climb quite a bit in the ratings." Whyte was the one on the receiving end when the shortest-priced favourite of the day, Happy Era, went down in the Griffin Trophy (1,400m) by a short head.
The Gibson-trained Fabulous November, coming off shorter races, was keener than ideal when Clark pressed forward on him early but still managed to slog out the finish and hold Happy Era's strong finish.
"This is my first race ride on him but I've ridden him in plenty of trackwork and he'd shown more in training than he has on the racetrack really, even though he had won a race," Clark said.
"In time, I think he'll make a pretty decent horse but he has to learn to settle down in his races and he is a bit of a handful in the paddock too. Now he has won those two races back to back, hopefully that will help his confidence."