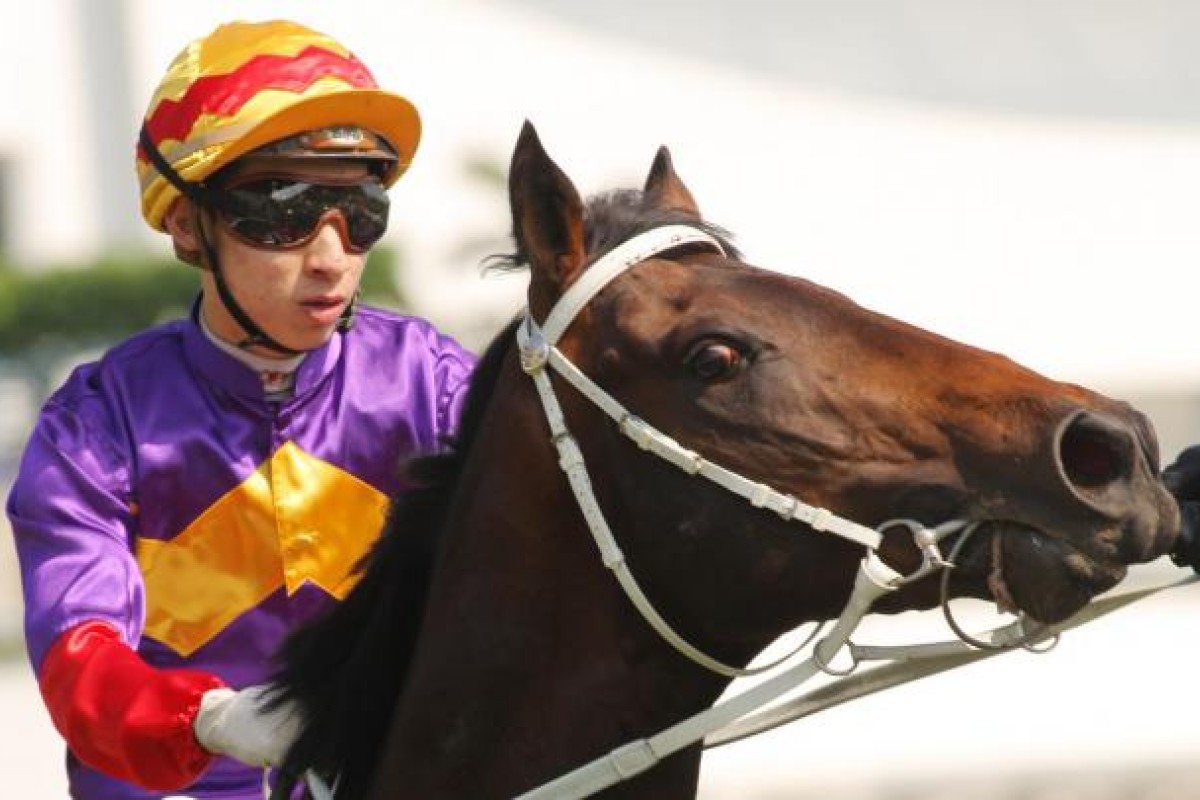 Tony Cruz was on a Christmas spree at Sha Tin, coming off a winning double midweek to land a Sha Tin treble that saw him join reigning champion John Size at the top of the trainers' premiership ladder.
Cruz produced unraced colt Lucky Omens to win the opening race under Matthew Chadwick in good style, before Gerald Mosse guided home Chancellor by the barest of margins an hour later and Chadwick completed the set with Helene Fun Star taking an overdue victory in the seventh.
Those two wins, and an upset on Country Charm for David Hall, helped Chadwick finish square with Weichong Marwing for the day's Jockey Challenge, but Marwing was declared the winner of that contest on a countback of fourth-placed finishes.
Five winners for the week for Chadwick since he returned from suspension and he is starting to chew into the margin between himself and second-placed Zac Purton, who himself has a suspension coming up at the start of the new year.
And Chadwick said he was hoping for better things to come from Lucky Omens, a son of Lucky Owners, and who raced in very similar colours to Cruz's 2003 Hong Kong Mile and 2004 Derby winner.
Lucky Owners started his career in smart rather than spectacular style, winning three of his first six starts at three, but blossomed the following season.
"Tony says Lucky Omens is the spitting image of his father and this horse is still very green," Chadwick said.
"We've actually had trouble getting him passed by the stewards to go to the races because he is a bit slow out of the gates, but I think he's a nice little horse. It wasn't a great field, but he won with a bit of dignity today."
Well backed as the second favourite, Lucky Omens looked a forlorn hope straightening for the run to the judge, closer to last than first but trying to weave a passage through near the inside rail.
"That's just him, he does his best work late and he needs more experience but he'll be a smart horse when he learns what he's doing," Chadwick said.
Lucky Omens was a three-year-old having start number one, but Chadwick had a similar view of Helene Fun Star's win in the later race despite him being five in just over a week and a 'veteran' of 19 racecourse appearances here and in France.
Cruz only took over Helene Fun Star this season, but the writing was on the wall for a win after some excellent recent performances, and Chadwick thinks there is more to come.
"He's a funny horse. He came here with a big reputation but the way he races, you feel like he still has a lot to learn about it," Chadwick said.
"He loves to chase other horses, but as soon as he hits the front, he wants to linger. In time, hopefully, he'll get better. He came here rated 91 and he won off a 74 rating today - so you'd have to think there's room for another win or two yet."