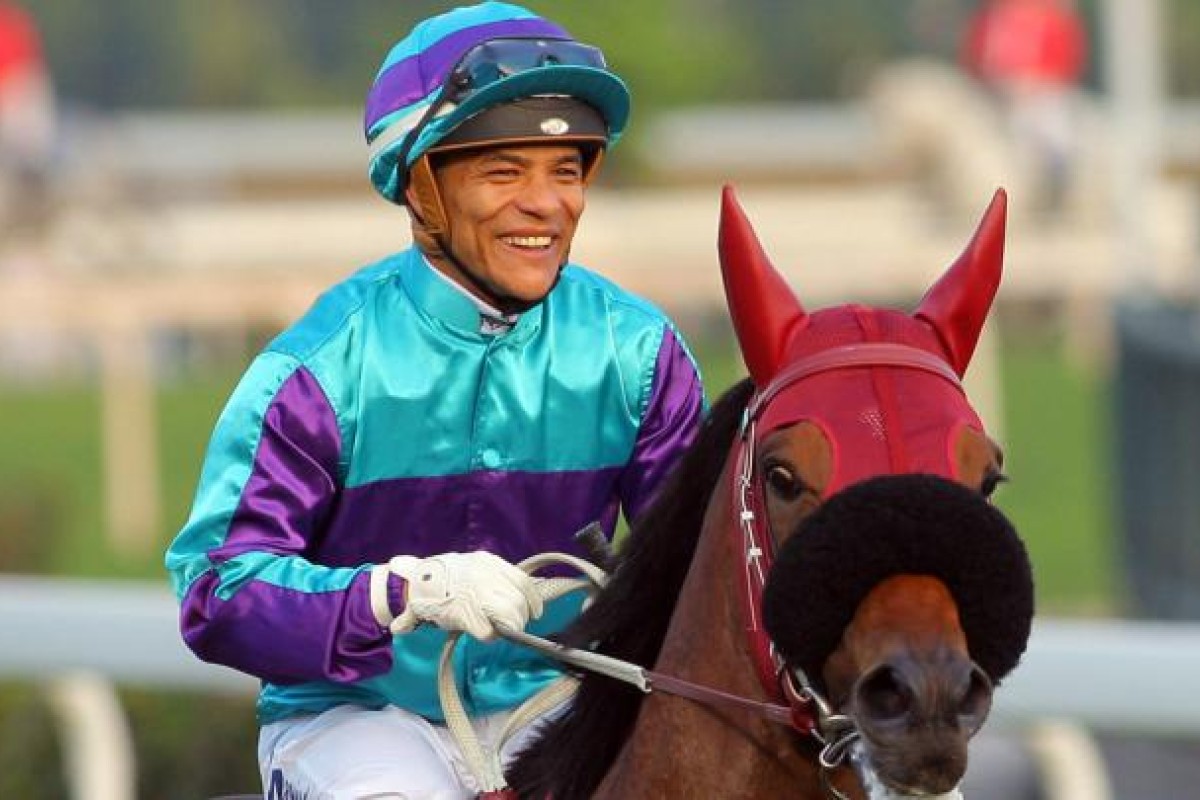 A three-timer from Weichong Marwing saw the South African leapfrog into fifth in the Jockeys' Championship - a position he intends to hang on to for as long as possible, setting a top five spot as a benchmark goal for the term.
Marwing rode 15 winners last season in an abbreviated stint, but has already rocketed past that mark after 29 meetings - moving to 19 wins yesterday with victories on Towering Storm, Winning Instinct and Same World.
"I can't complain, I'm happy with the way my season is going," he said. "It is always nice to have winners and hopefully this run continues. I've put myself in a position where I can finish in that top five to finish the season."
Making the task more difficult for Marwing is the fact he is not the first option for any of the top stables, relying on support from a variety of trainers and taking what he can get.
Marwing's treble was for three different yards and his 19 wins have come from 10 different trainers - a diversity he said he needed when competing against the "big four" of Douglas Whyte, Zac Purton, Brett Prebble and Matthew Chadwick.
"It's not easy with Zac riding a lot of winners now as well, then you've got Douglas, who is having his usual excellent season, and Brett Prebble - it doesn't leave much," Marwing said. "So it's certainly not going to be an easy task - but hopefully I can continue punching away and maintain that top-five spot."
Even the ride on Michael Chang Chun-wai's Winning Instinct came by chance, the horse only getting a run after the withdrawal of Tom's Eighth - the trainer happy to end up with a strong, senior rider on board.
"When the horse was made first reserve, Douglas Whyte took the ride on Kingston Sparticus," Chang said. "You really have to ride this horse tough, my instructions in the parade ring were to get stuck into him, don't let him switch off. He needed a tough jockey and Weichong did the job exactly right."
Chang had gone to the blinkers last start on Winning Instinct, who was hindered by a slipped saddle when fifth on the all-weather track.
"Douglas came back and said he should have won had the saddle not slipped," the trainer said.
"The blinkers have helped him concentrate, he wasn't focused, just not travelling and coming on and off the bit in his races."
Marwing was given instructions to go forward, and ended up on the speed, but three-wide with no cover; the four-year-old hung on for his local maiden after a taxing run at his 10th start. "I didn't know much about the horse before.
"And I still don't know much about the horse really, he is tricky to ride," added Marwing.
"But he has obviously got a little bit of ability to win after the run he got."