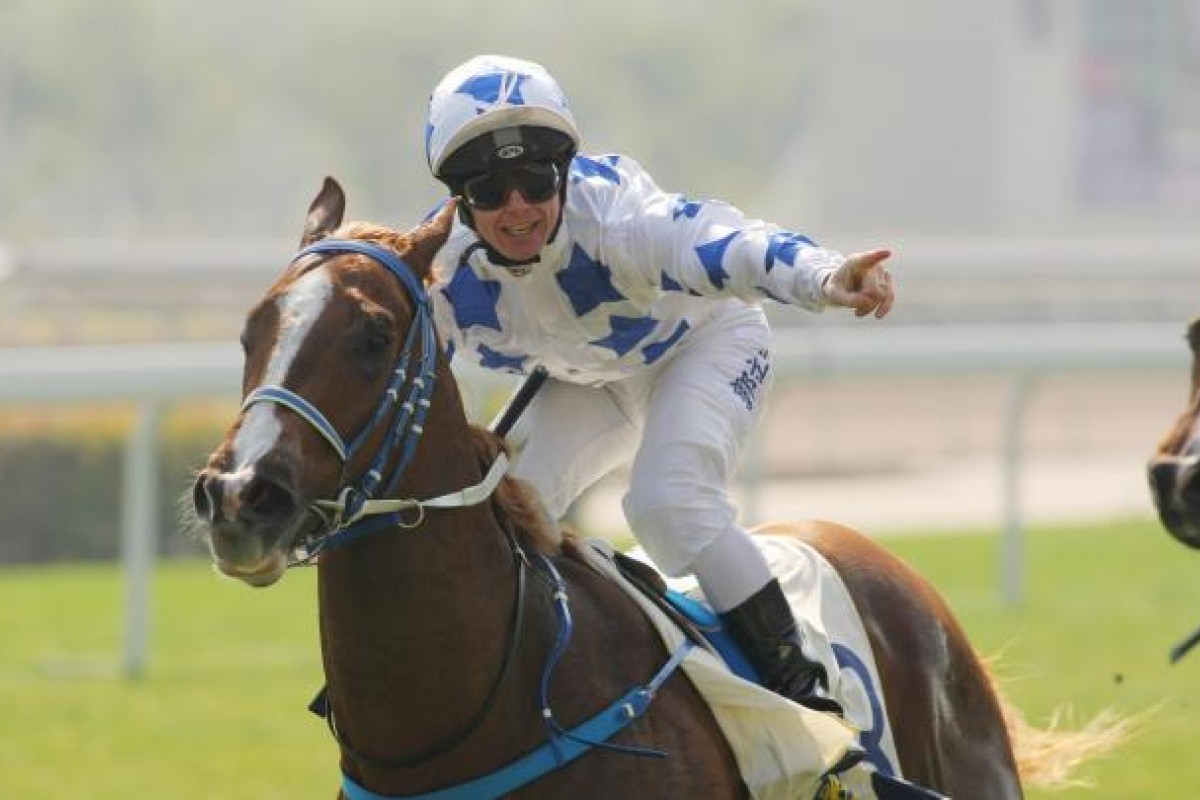 What flashy chestnut Braveness lacked in experience, he made up for in attitude as the first-starter delivered the first half of a Tim Clark double - with the Australian jockey using a bit of inside knowledge to secure the ride on the exciting sprint prospect.
The Caspar Fownes-trained three-year-old looked as raw as they come in the pre-race parade ring, bouncing around like a prize-fighter, but come game time it was all systems go as he sprung straight to the front and dictated in a Class Four straight race.
Braveness had only trialled twice, and one of those was in Australia, the quality of which prompted Clark to chase the ride.
"I heard a whisper about that trial in Brisbane, then when he trialled well here I asked Caspar about him," Clark said. "I worked him on Monday morning down the back, and he was a bit green, but he was on the toe today and ready to go."
Braveness has the priceless commodity of genuine gate speed, but Clark indicated the three-year-old might have some brains to go with the brash showiness and raw athleticism.
"He is pretty precocious with great pace. He is a very quick horse, but he was also able to give a little kick at the end as well. He was running away from them, without knowing exactly what his job was," Clark said.
"He has got good early speed for sure, and that's obviously one of his greater assets. But even though he has got a lot of natural speed, he is not a horse that will fight you ... he is a kind horse to ride. He has got a future here."
Clark made it a running double on Dennis Yip Chor-hong's Dars Auto - a horse drawn 14 on the all-weather track, and like Clark's first winner, an outsider at double-figure odds.
Dars Auto dropped into Class Five at the start of this season, but it took two runs to bring him to peak fitness.
"First-up this time in he was a bit fat and knocked-up and second-up he closed off well - but he has just got better and better this prep," Clark said.
A step up to 1,650m also worked in Dars Auto's favour, the five-year-old showing he had plenty on his opposition by sitting wide and then running away anyway - winning by 21/4 lengths.
"Momentum was the thing with him, he drew badly and I was happy enough to be three deep with cover, I got pushed a bit wide coming to the turn. Up until then I had a good run. He looks like he could go up into Class Four and be competitive," Clark said.