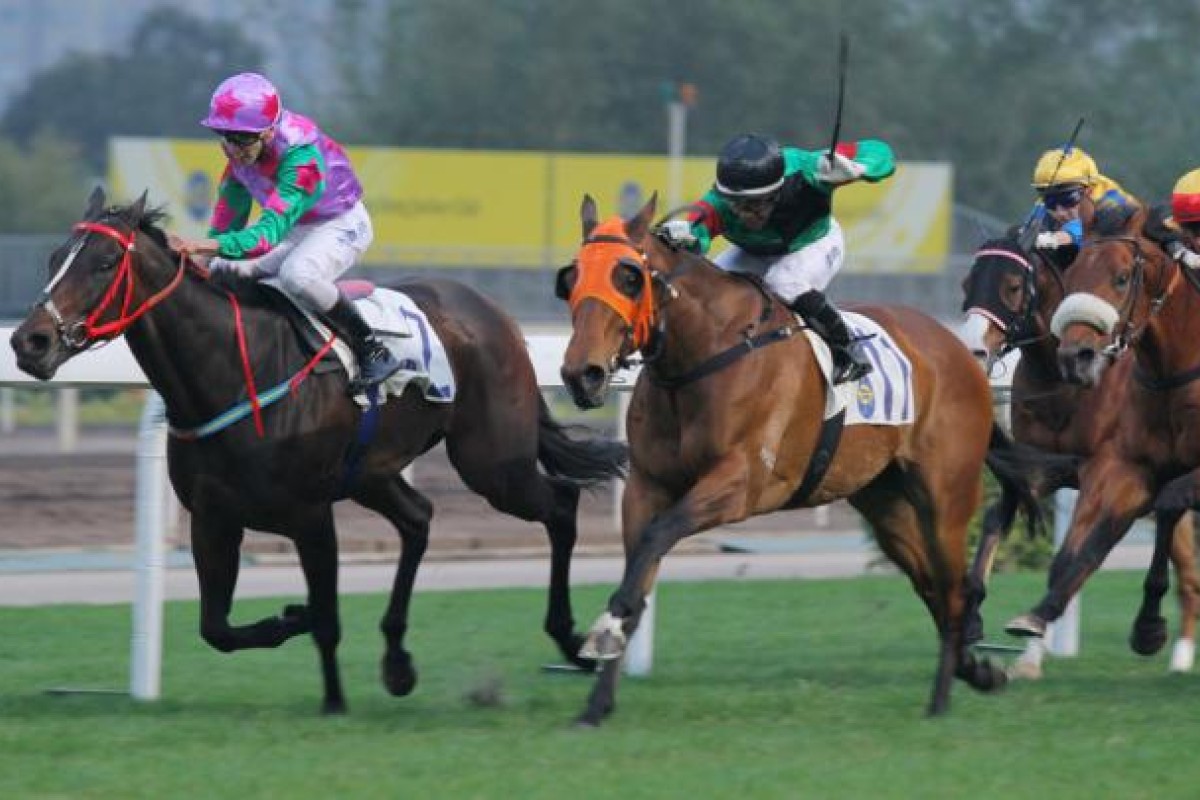 As colleague Michael Cox touched on in his blog on the Post website this week, some of our counterparts in the Chinese language press have become concerned at the competitiveness of the racing scene.
And their concern is not that racing has become uncompetitive, which would be a worry, but rather than it is now too competitive and backing a winner has become too tough.
Now, we don't know whether they are speaking in terms of the last decade or the last five years or whether it's just a gut feeling that things have been tough this season.
So we thought we'd have a quick look at the figures and see if their claim is true as we get towards the halfway point in the season.
Now, first of all, any statistical claim based on less than half a season of racing has some sort of query over it as a definitive study, but we'll take a look anyway and it seems there is something to it.
If you've felt that the favourite runners haven't performed to expectations so far this season, you're right. Well, sort of right, anyway, if you only count the first favourite.
Actual winning outright favourites are running very low at 22.47 per cent.
That's a rate that hasn't been seen for a full season since 1998-99, although the average favourite in those days went out at around $36.30 for your $10 bet. These days the average favourite is more like a $33 chance, so the market expectation is that some 10 per cent more of them will win.
But it shows in the punting result that you're further behind this season backing both odds-on favourites - where you'd be over 30 per cent in the hole on a flat bet - and any outright favourites at all - where the losses are a tick under 29 per cent.
Yet, for all of that, it isn't quite correct to say the favoured horses are failing as a group. We've had 78.3 per cent of the winners sent out at odds of 10-1 or less - in other words, considered realistic chances by the public betting market - which is along the right level. And the average dividend returned for a winning $10 bet has been almost exactly $90, which is on the lower side of the scale.
Which, collectively, suggests that the outright favourite might not have measured up as often as expected but that, when he is beaten, it is most often another of the serious chances in the race which did the business.
The other statistic that has been used at times to examine competitiveness in races is the deciding margin. Over the past 15 completed seasons, we've averaged about 34 per cent of races being decided by a margin of half a length or less, but this season the finishes have actually been slightly less competitive at just over 32 per cent.
So, all in all, we're calling the claim flawed that racing is too competitive.
Sure, we have had a couple of complete meetings lately where the favourites were buried but basing any view on what happens on one day is a mistake.
However, our expectation for the remainder of the season is that more than the usual percentage of outright favourites should win, bringing the figures across the entire season back into line with expectations.
On the wider question of whether that makes it tougher to back a winner? Well, the merit of each and every favourite is in the eye of the beholder - quite possibly there are those punters out there having a terrific season by virtue of the shorties going down.